Jump to navigation
Problems at Persimmon
We don't usually make mistakes when eating in the city. We just have too much good information at our fingertips and experience choosing to screw up an important decision like a restaurant choice. So it was with great surprise that we found ourselves shaking our heads after dinner at Persimmon, a neo-Korean spot opened by a
David Chang
alum in the East Village. Where oh where had we gone wrong? Was it that the chef was cashing in on his former boss's name? Was it the word Neo? We should have known after the eggplant amuse: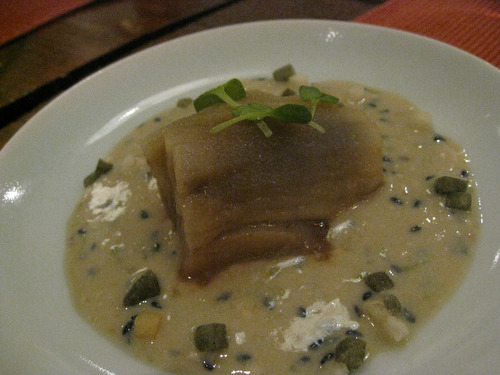 It was cold and slimy.

The restaurant has one long communal table: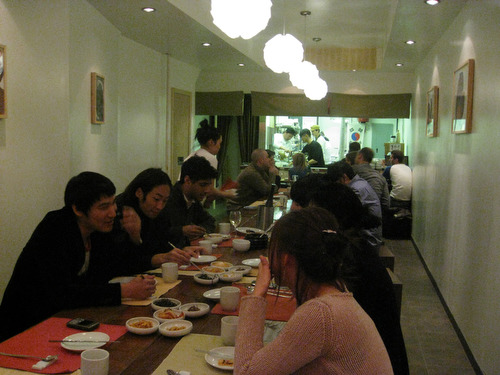 More on that in a minute.

We shared these three appetizers: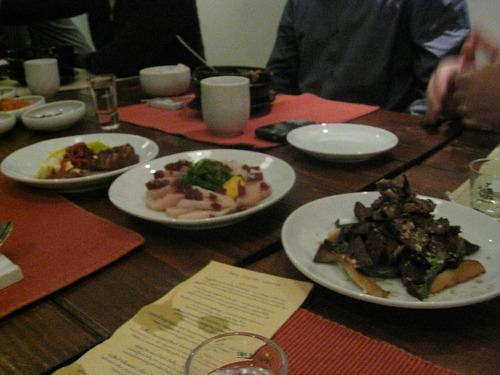 These "short ribs" did have some flavor from the marinade, but they were chewy and lukewarm: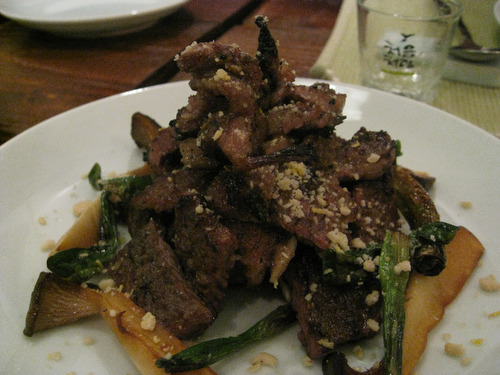 The fish was fresh and tasted fine — the sea salt was nice — but it wasn't very artfully cut.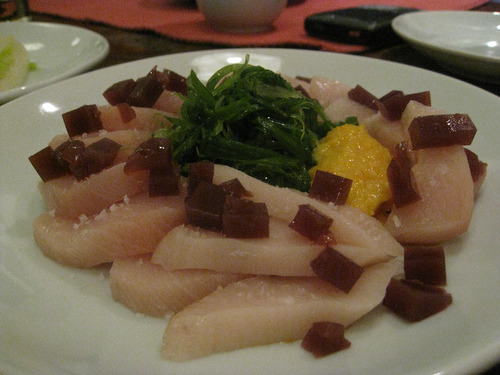 Now this is a shame. Pork belly that's flavorless. How can that even be?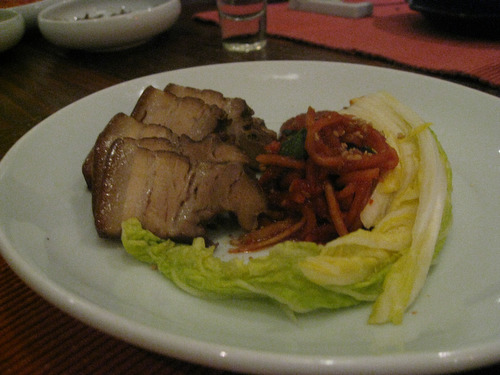 Boo was engaging our tablemate because this guy Jerry had an odd accent: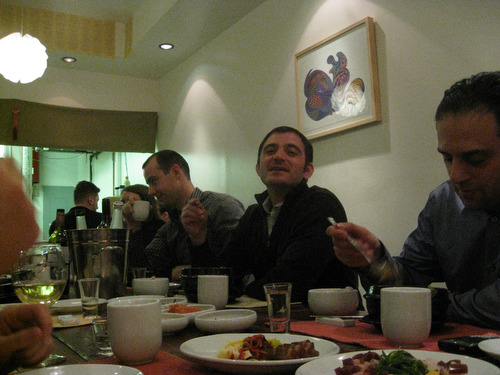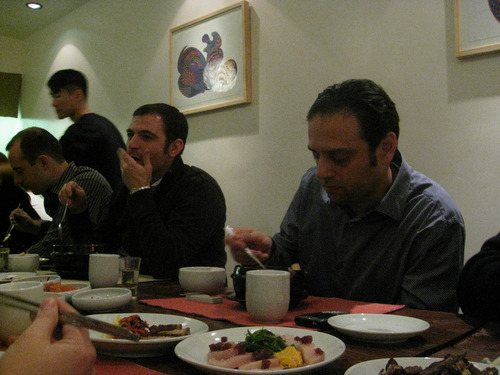 Jerry is like Madonna. He is from Westchester — his father is a past or present mayor of the village of Ardsley — but his accent is a somewhat affected cross between New England, Scotland and South Africa.

Boo was sitting next to Jerry's friend Chris, who lives in Boston: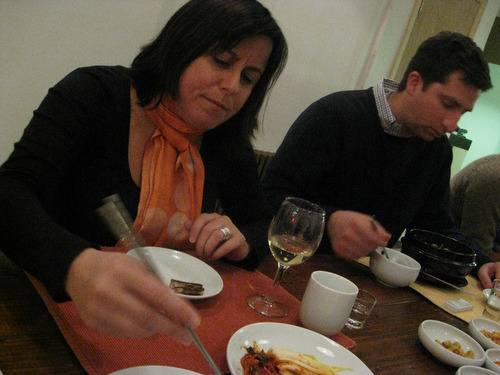 And Greg was sitting next to David, from Pittsburgh, who advised Boo and Greg to take the Cardinals Plus Seven on the Super Bowl.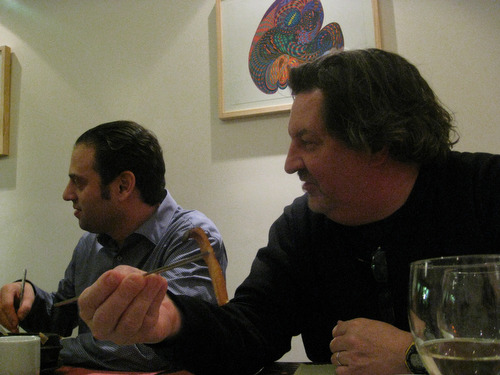 The boys seemed to enjoy their meal better than we did. Next came our pan chan... or little side dishes.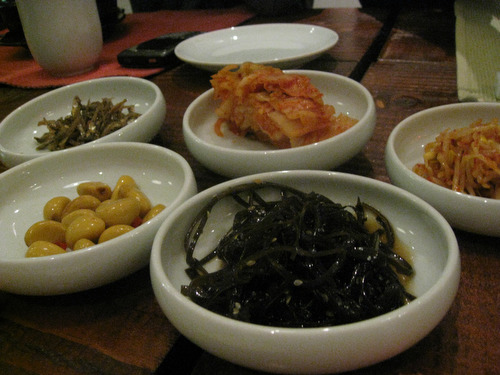 Not one thing tasted good.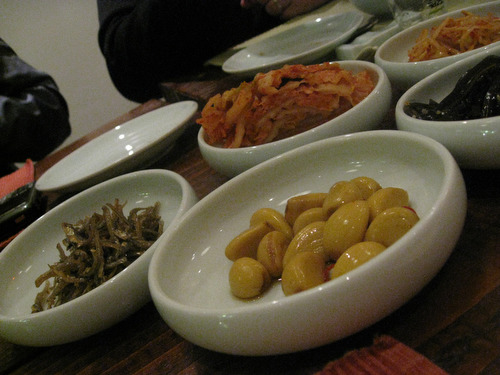 I ordered the mini tasting menu and got a couple of other courses. These fared a little better. Fish cakes: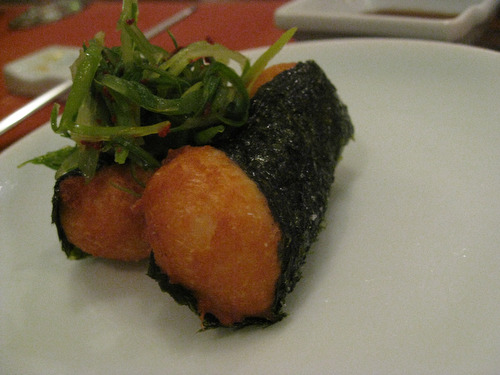 Crunchy and airy.

And some dumplings. Fine.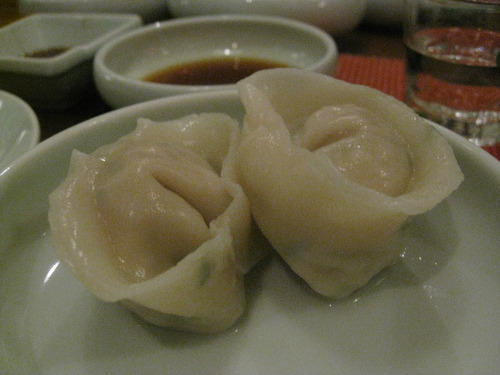 Our main course stews. One was with kim chee: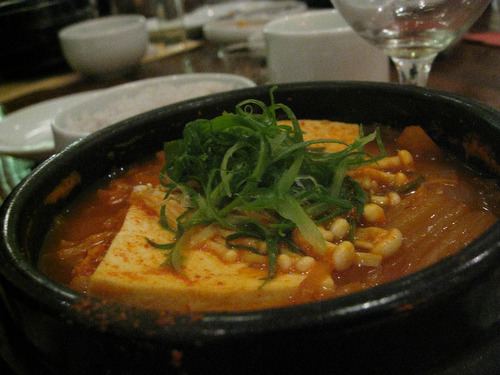 One was with dumplings (the same ones):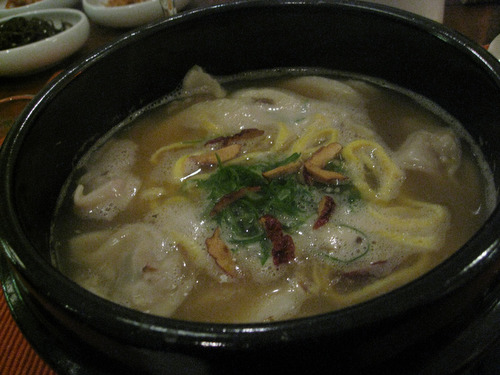 One was not: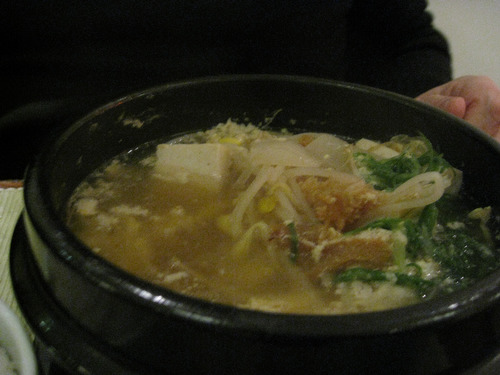 The broth was bland. That really sucks when you'r'e looking forward to a rich and flavorful broth.

Greg is not happy.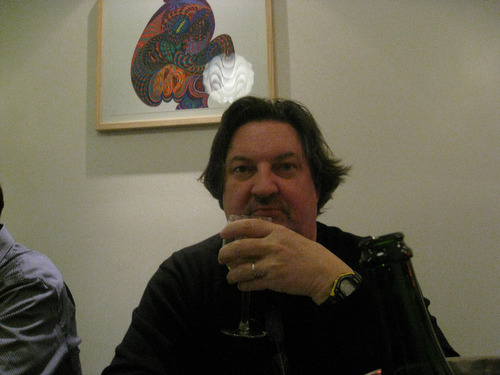 We sent back our soups barely eaten.

For some reason they also sent us out a warm gazpacho. It had bonito flakes in it. It was OK: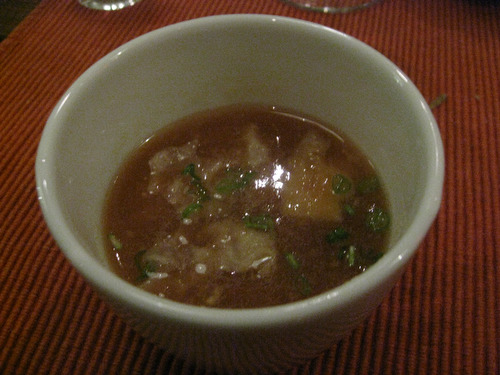 I got a dessert with my tasting menu.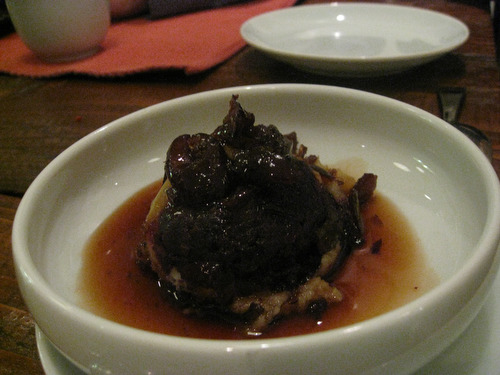 It was sickly sweet and sticky.

Here's one good thing about bad restaurants. You usually have a good story to tell after. Today is no exception. We laughed with the tablemates outside: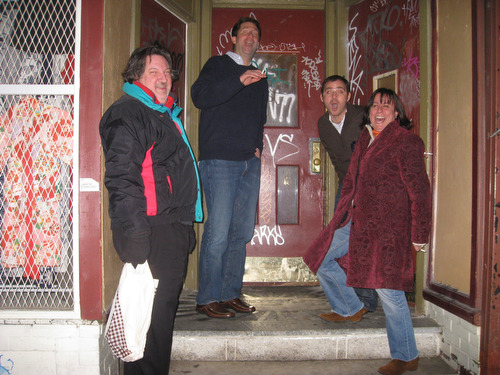 We never again will dine at a "David Chang" alum's restaurant. Unless David Chang is there too.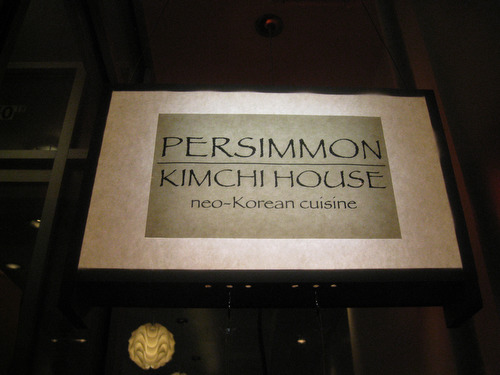 Comments
Add Comments