Jump to navigation
Dim Sum Go Go (And Go Again!)
Maybe it was Chinese New Year? It's nearly the year of the Ox! Or maybe it's that we visited Chinatown
Saturday night to have drinks at Apotheke.
Whatever the reason, we had a hankering for dim sum on Sunday morning. So after a 30-minute session of reflexology around the corner from Boo's apartment, the three of us headed back to Chinatown for some dumplings. And soup. And beans. And pancakes.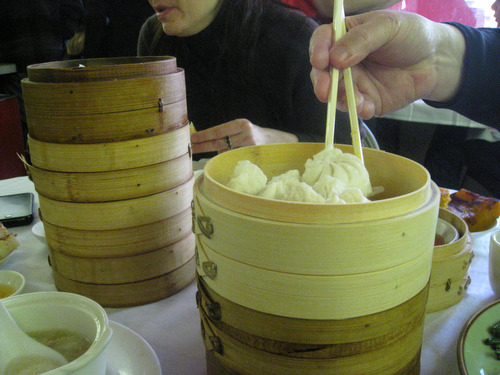 We took the subway.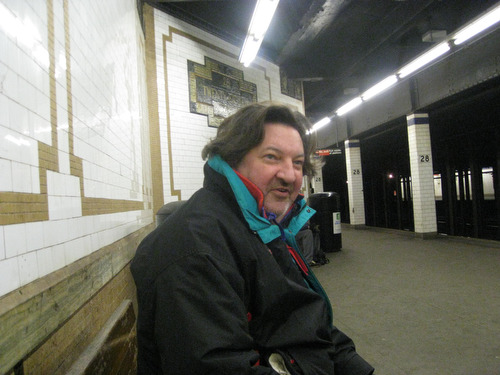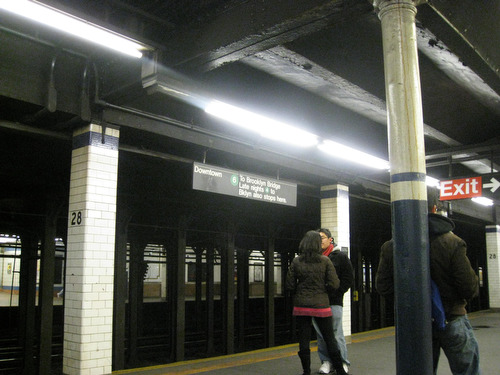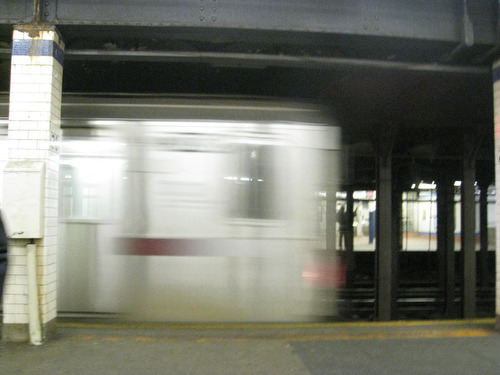 An d then walked to Dim Sum Go Go.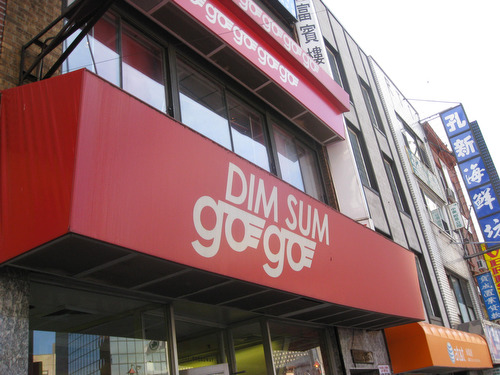 There was a line, so we waited outside for a while.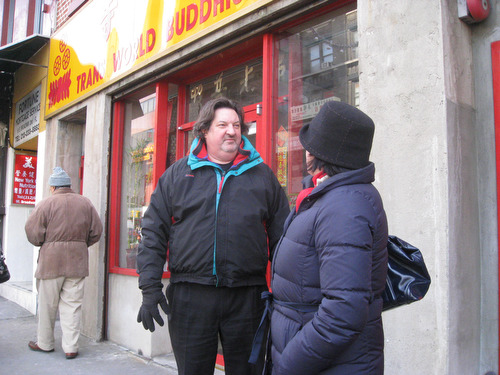 Right next to the Buddhist association storefront.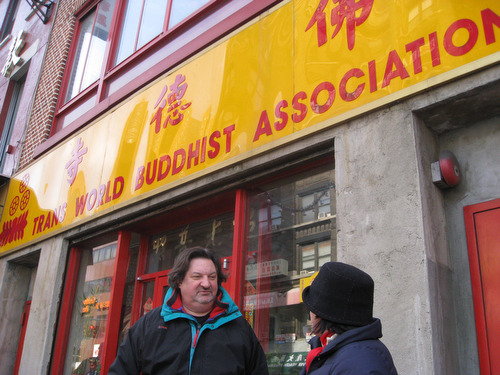 Buddha: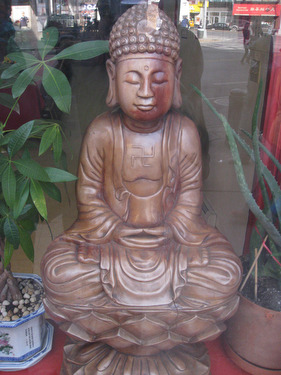 Other scenes: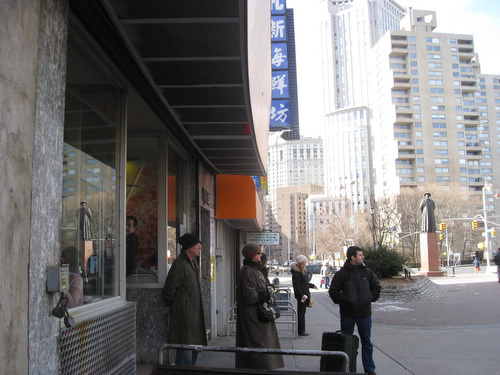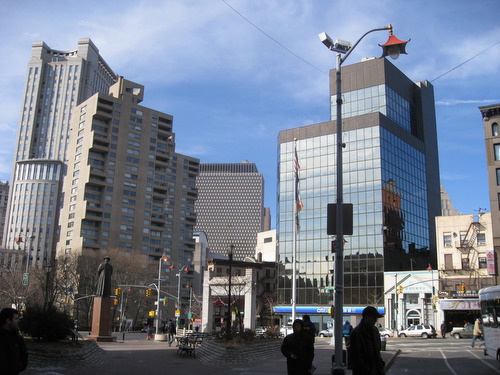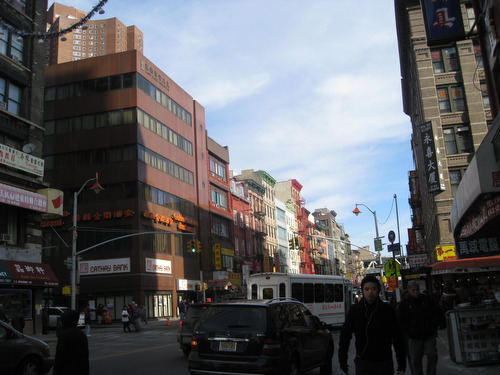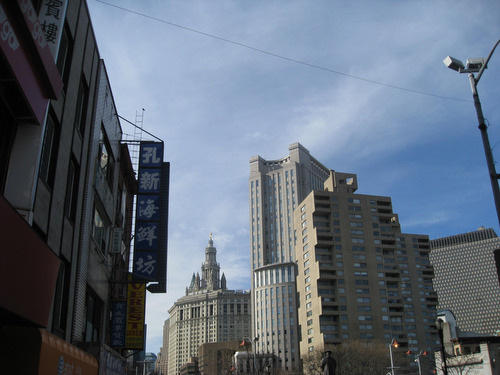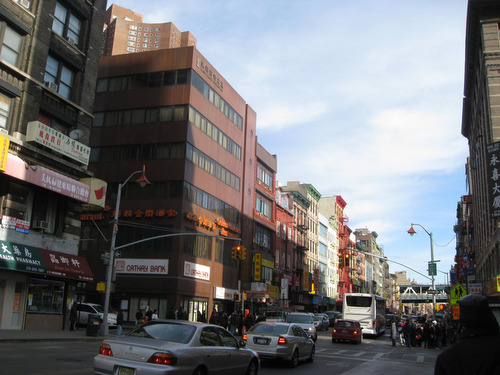 Finally we get seated. The place is mobbed.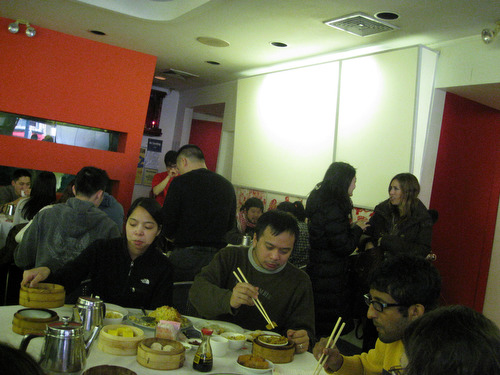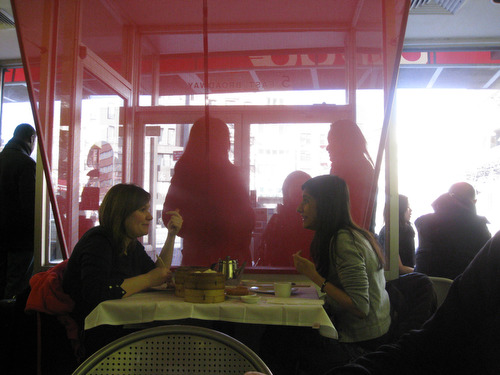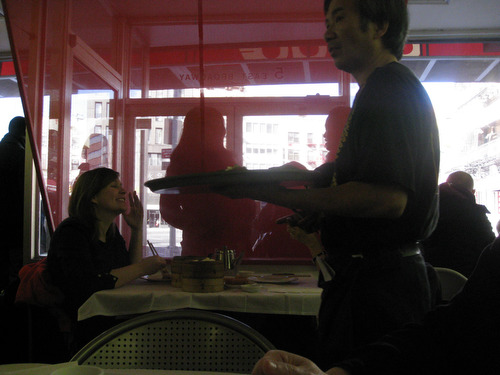 Greg and boo deciding what to get.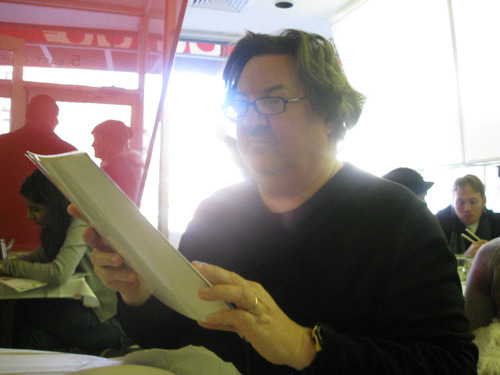 Tea service: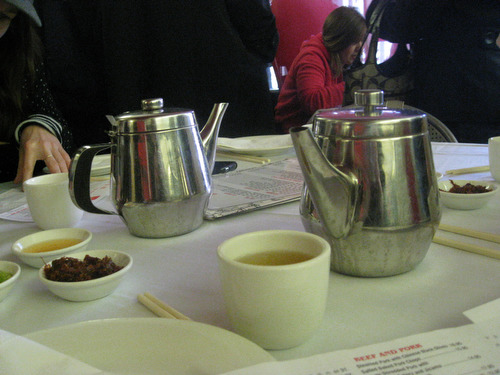 We start with crab soup with ham: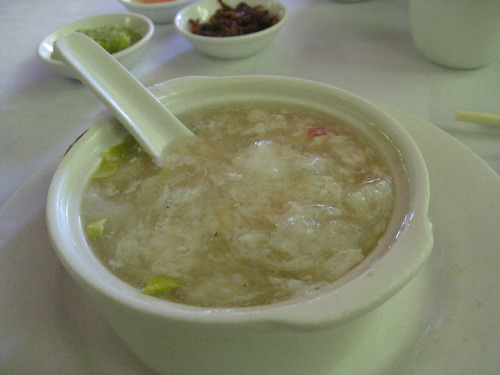 Delishy.

And in honor of J in Beijing's post on cooking beans here, we had to get Chinese beans.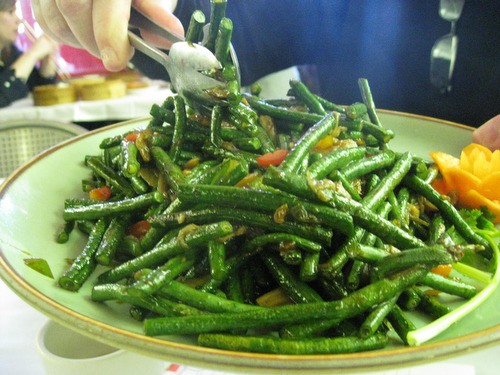 (BTW, if you haven't read that post, I highly recommend it. It's hilarious. She talks about ass juice.)

Moving on. We also ordered a beef in rice paper: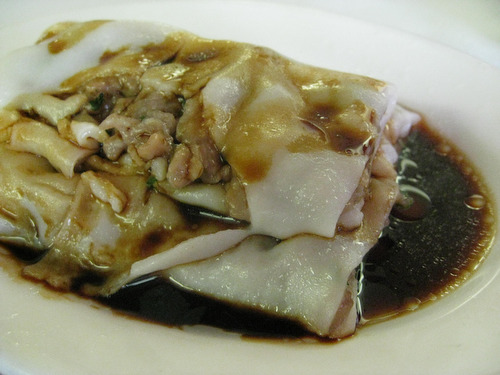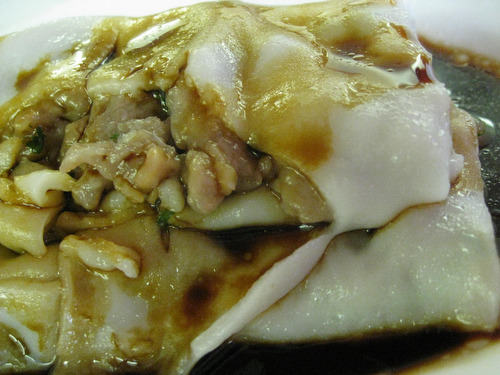 Some kind of noodle dish (I don't have the menu in front of me):




Shrimp balls:




Pork fried in something: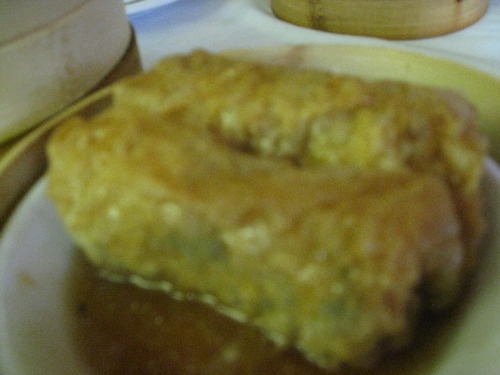 Shrimp and scallion pancake: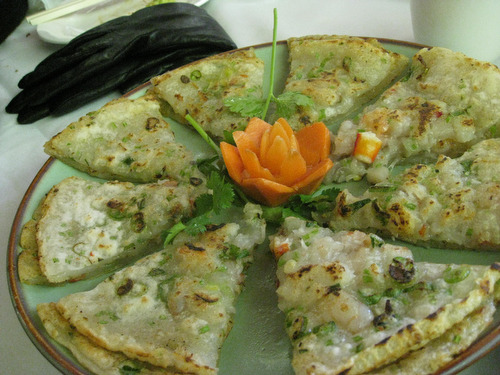 Chive dumpling: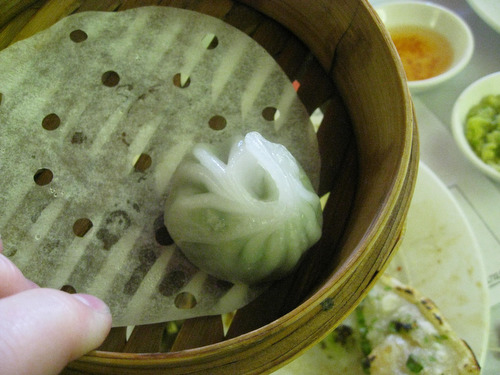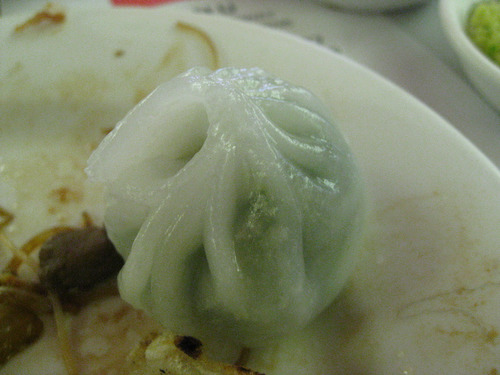 And two orders of pork buns.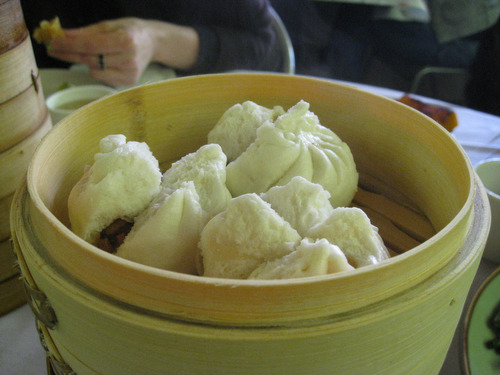 An amazing breakfast indeed.
Comments
Add Comments