Jump to navigation
Supper at the Ocean House
For the girls to meet for dinner, it's usually easiest to choose a spot further north than we normally might venture from the farm. That makes the drive about halfway for SCF and the Tarrytown/Irvington contingent and the Cold Spring contingent. Today we chose the Ocean House, a lovely BYO seafood restaurant in Croton. The oysters were divine.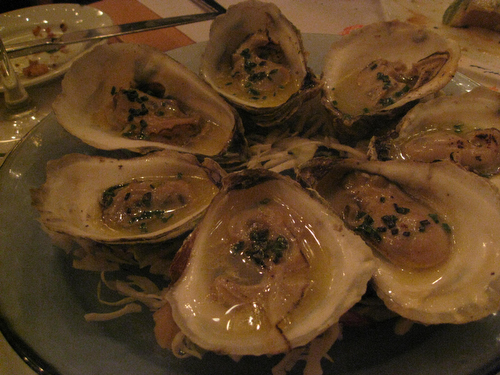 5t's a cute little room with a banquette along one side and tables on the other. There's a small bar, but, it being BYO, nobody really sits there. Except perhaps on the weekends when I'm told the wait can be interminable.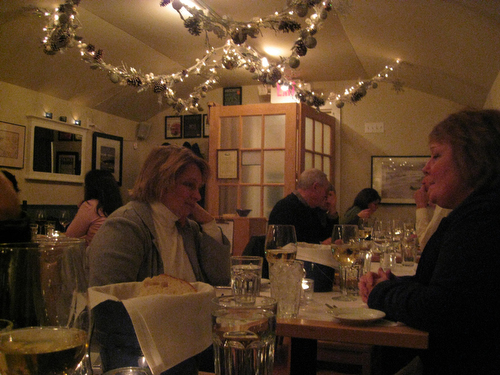 Kelli and I were on one side of the table, Melanie and Marissa on the other: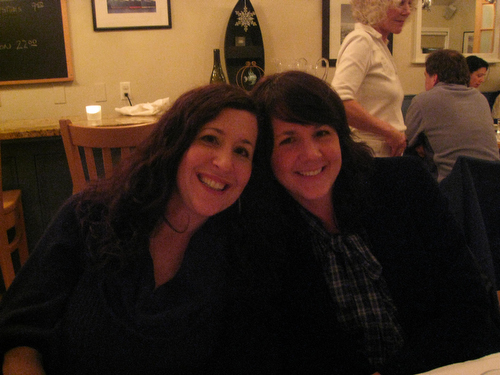 We ordered some oysters and clams to start off. What I liked best — besides how fresh and plump they were — was that the oysters were from places I don't normally see around here, like Maine. And Nova Scotia. That was very nice indeed.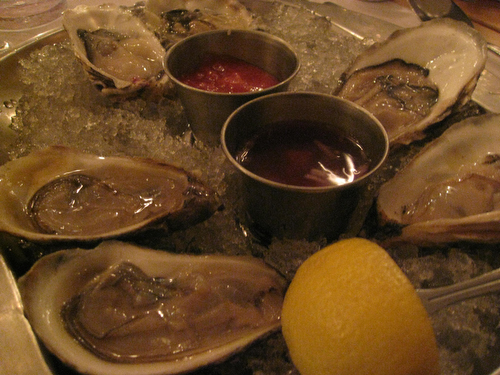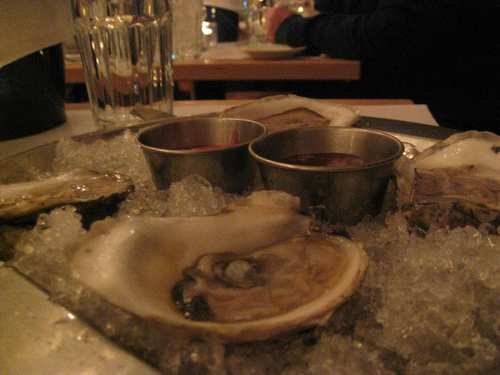 The clams were steamed: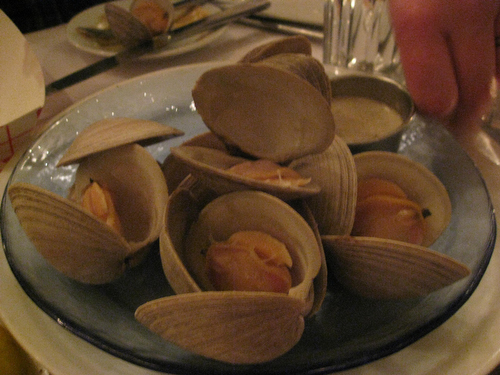 We also shared fried oysters served with a spicy aioli.




And the kitchen, having recognized me, sent out a seafood stew: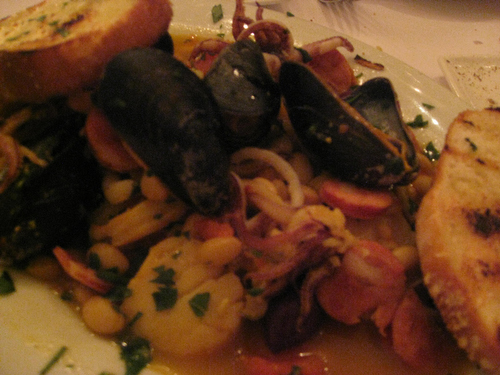 And a tuna tartar: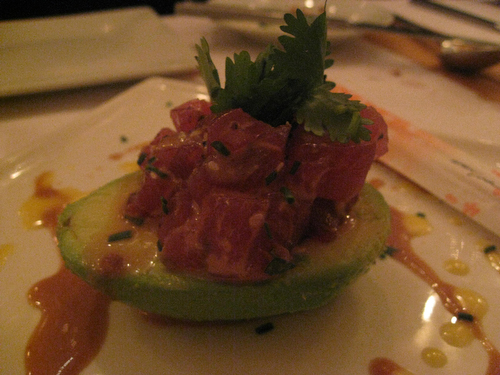 For our mains, Melanie got the branzino. It was done perfectly and the tomato and olive sauce was not too overpowering: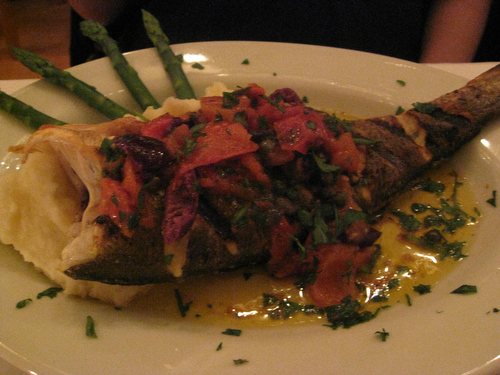 Marissa had the trout: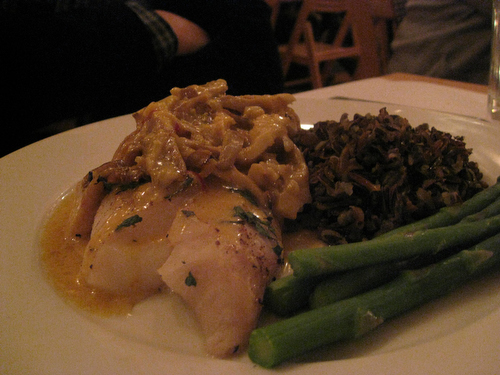 Kelli got the scallops: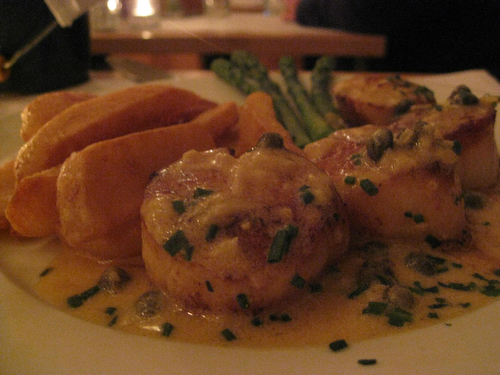 And I had mussels with green curry:




And fries.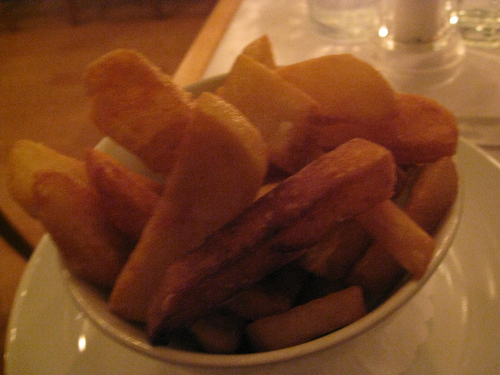 Seriously, not a miss in the bunch. Everything was fabulous.

Chocolate cake for dessert.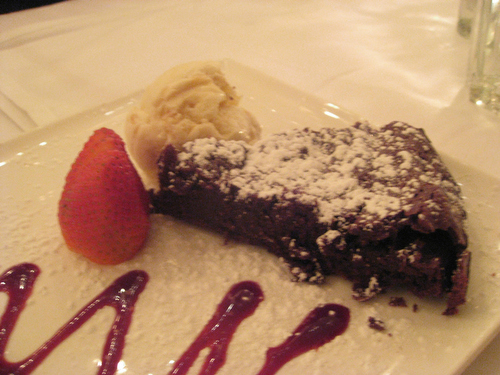 And because we brought our own wine, the bill was pleasant to boot. Fun was had all around.
Comments
Add Comments