Jump to navigation
Amazing Vietnamese Food
Yes there are a ton of taco joints in Austin, and barbecue is everywhere. But Yankees might not realize: There is also a big Vietnamese population in Austin, and there are the restaurants that go along with it. For lunch on Tuesday, we had some of the best Vietnamese food I've ever eaten at
Thanh Nhi.
The pho was sultry.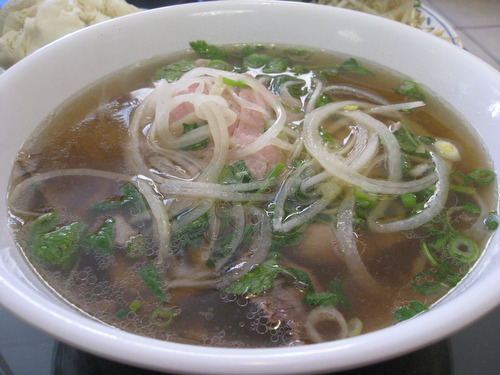 So this spot is on North Lamar, about 20 minutes from Sarah's house. But if I lived here, I'd be going at least once a week.

It's in a very diverse strip mall.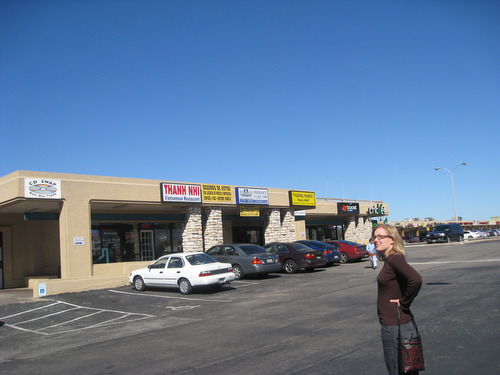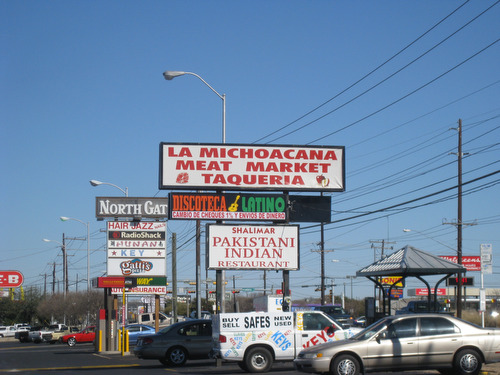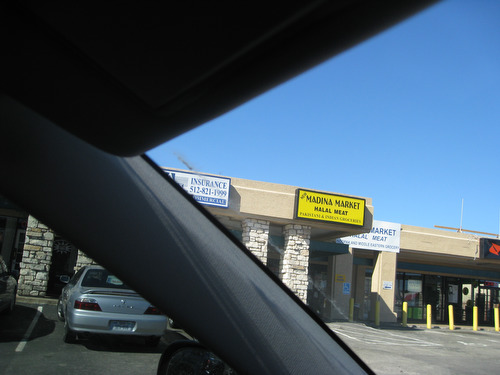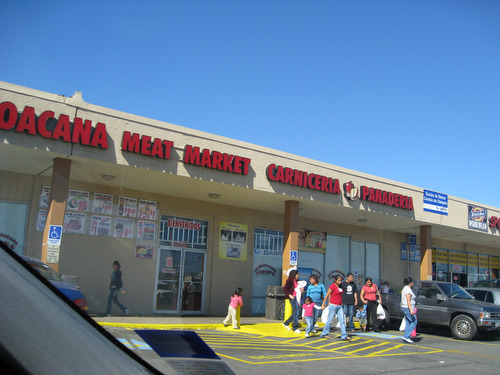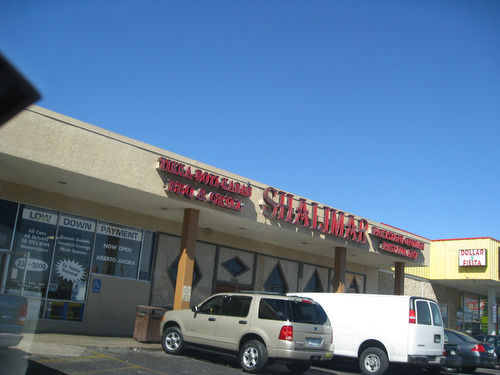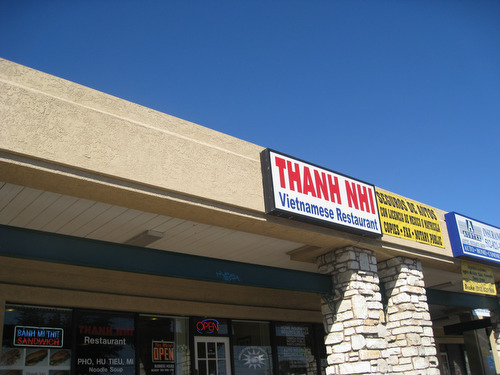 The place is known for its Banh Mi — the Vietnamese sandwiches.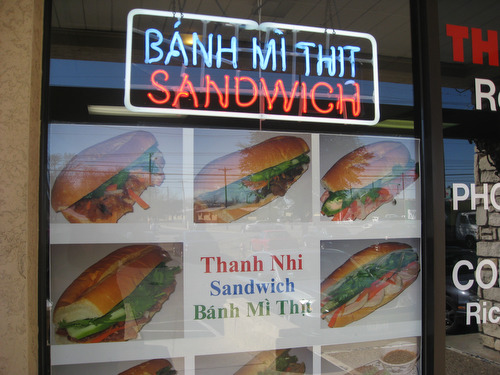 Remember, France once colonized Vietnam, and they left their delicious baguettes in place after liberation.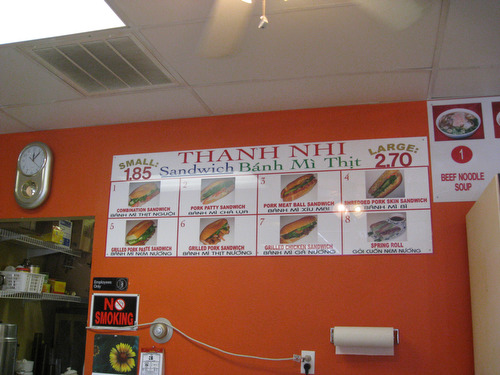 Is that what we should get?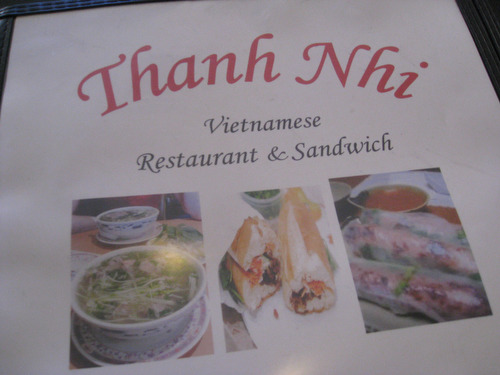 Sarah and I both have an ordering problem.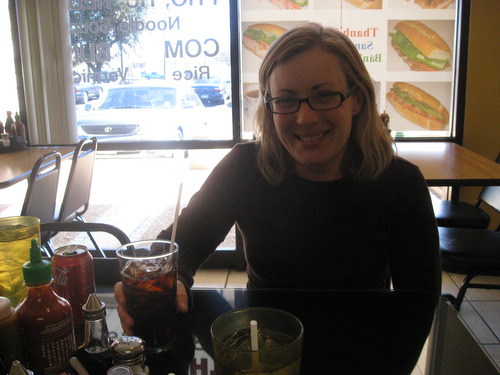 We finally decide on spring rolls, a sandwich and a soup.

Then when I go up to the counter to ask for something —




— I fall for the buns, too: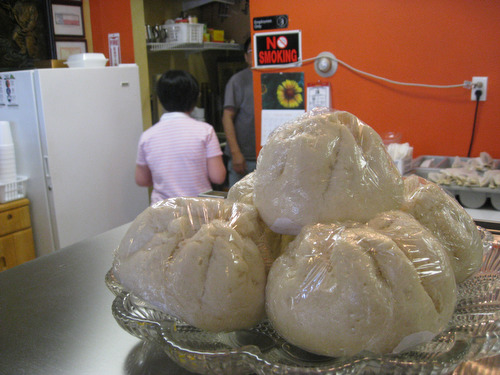 I was up at the counter because the very very friendly woman who took our order offered to show us the different kinds of pork for the sandwiches. After looking at the menu —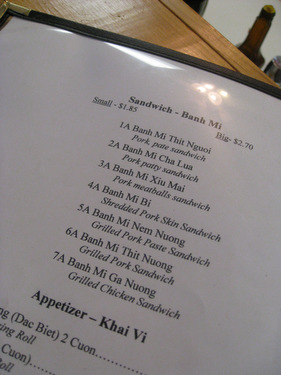 — we didn't know what to do. So this nice lady —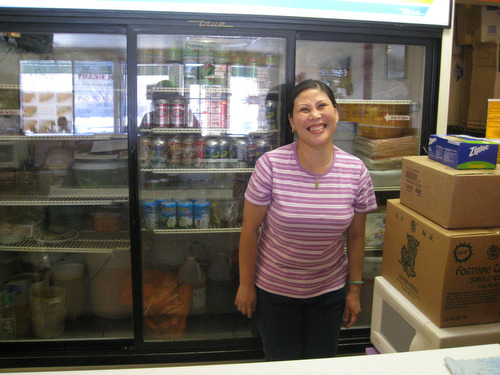 — put together a little platter of pork to show us the different sandwich fillings: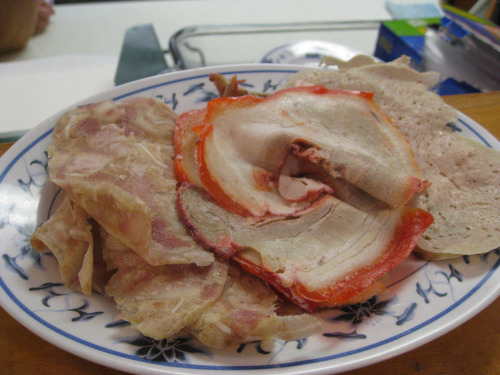 From right to left, pork paste, pork patty and pork pate: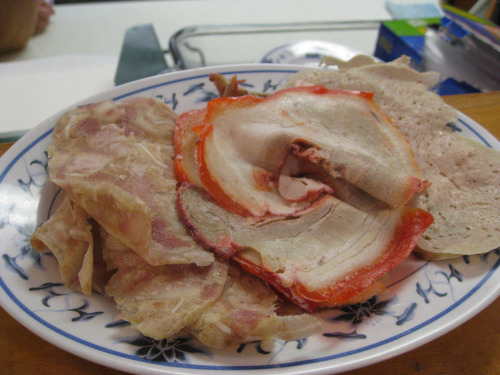 What do you think I did?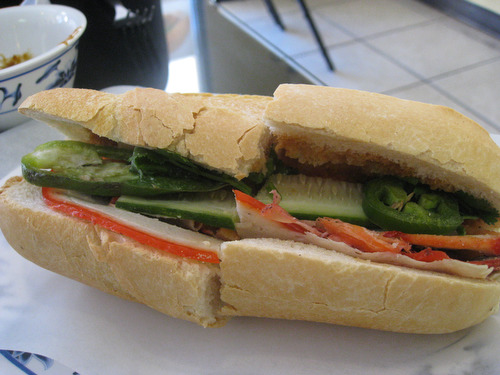 All of them, of course:




There are also mint leaves, carrots, cucumbers and radishes. Beautiful.

Sarah got the pork meatballs: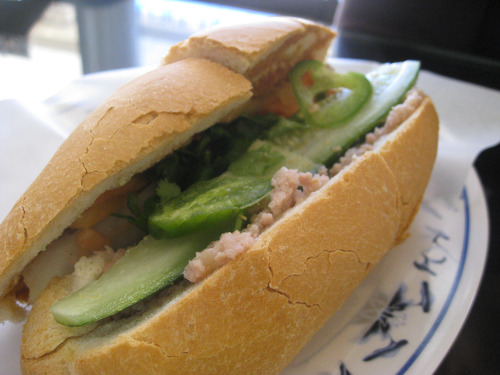 But first, we got spring rolls.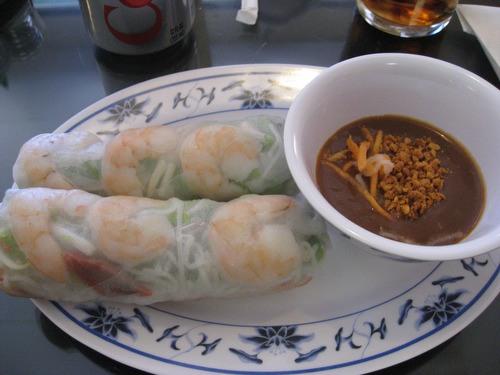 Look how gorgeous: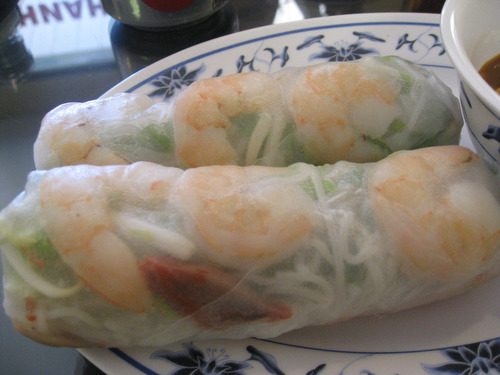 The peanut sauce was rich and thick, the shrimp was fresh and the insides — rice noodles and vegetables — were well balanced.

They were touting these all over the restaurant: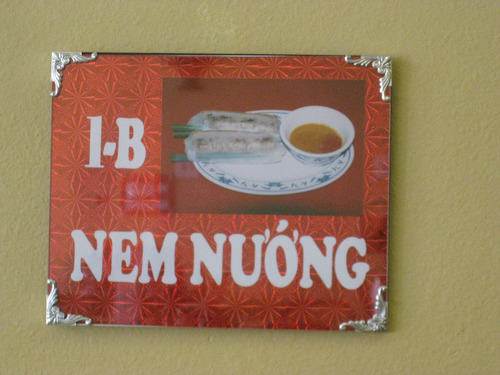 Then there was the bun: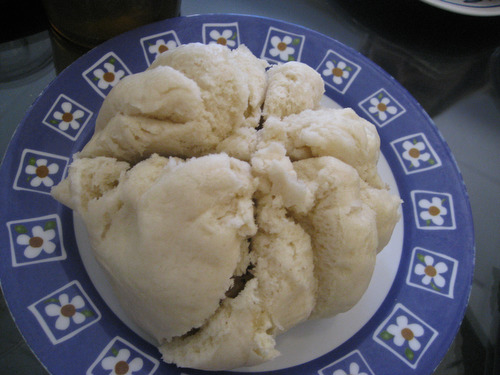 Fluffy dough (not too sticky) with pork and hard boiled egg inside. Delicious.

And now, the main event:




Condimenti: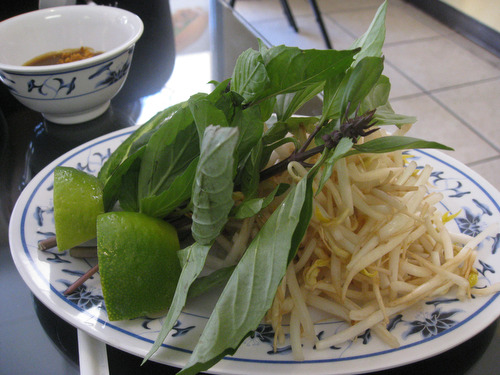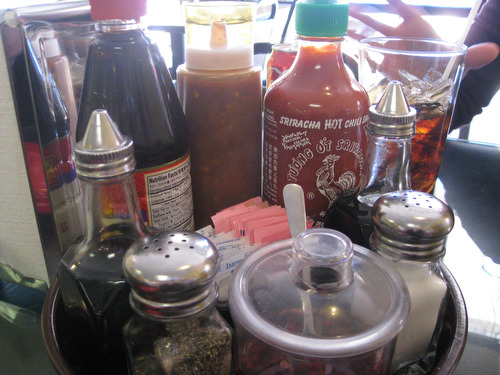 Totally and completely amazing.

As you can see from the gentleman behind us: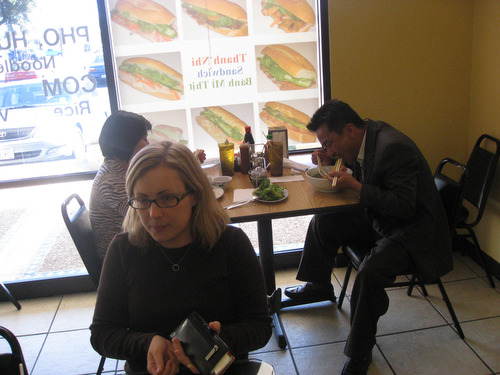 And such friendly owners: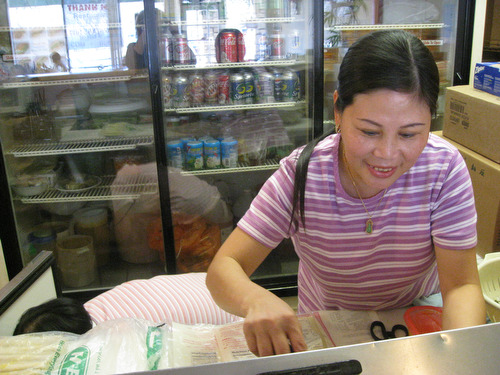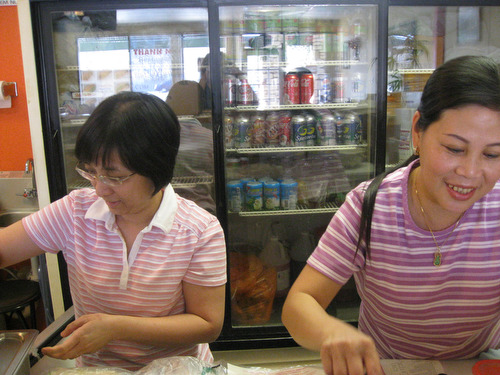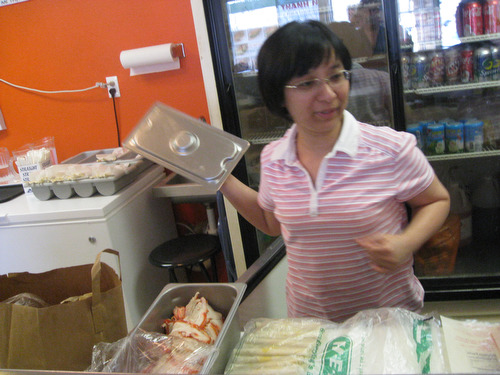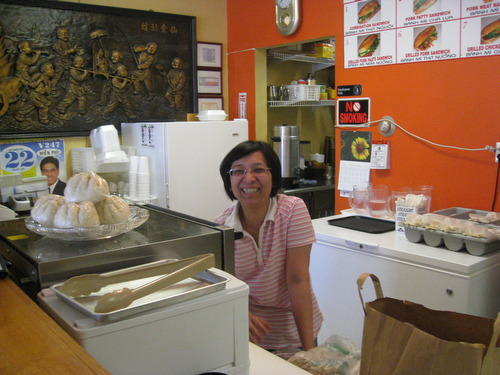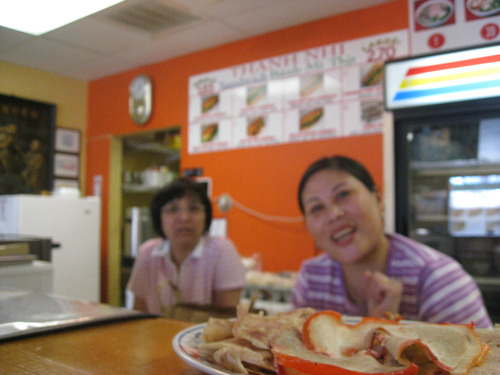 I've never had better Vietnamese food.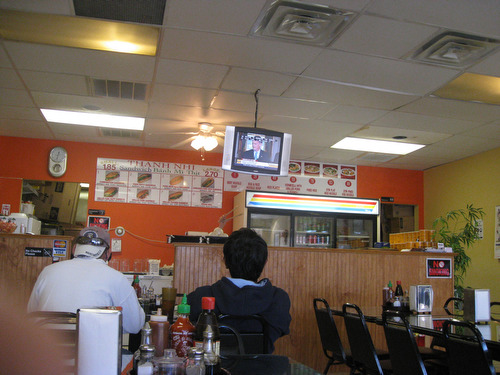 Comments
Add Comments