Jump to navigation
Chile Relleno at Ponce's Patio
We didn't meant to go to
Ponce's Patio.
We meant to go to
Las Cazuelas
in front of it. But by the time I ordered my chile relleno, it was too late. That's OK. It was delishy.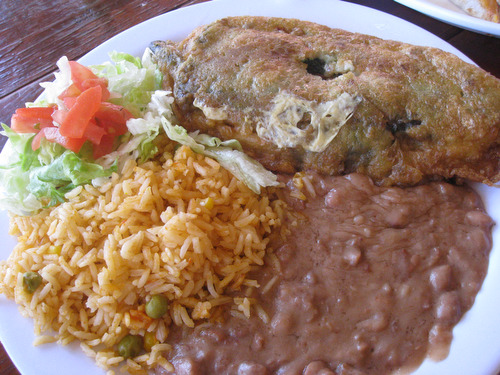 You can see here where I would have been confused. I was heading for the yellow restaurant on the right of the photo here.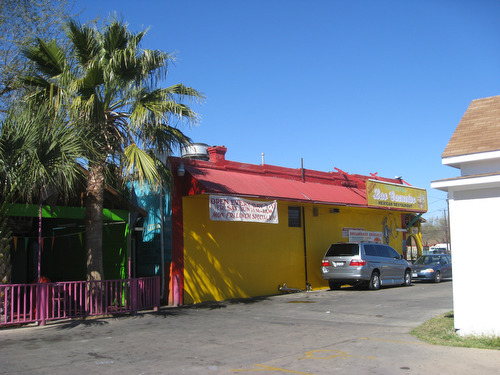 So I pulled into the parking lot and went in "the back way."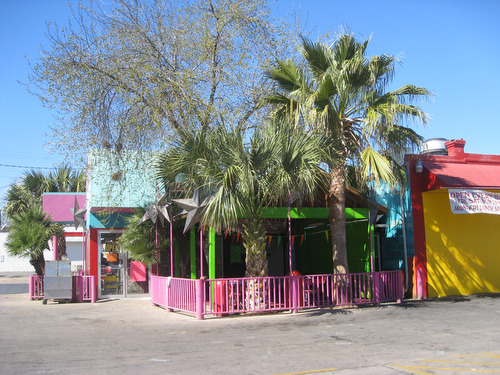 Ordering is done either at the bar or through a small window.

Bar: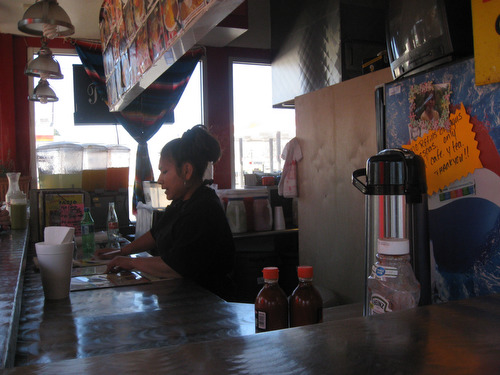 Window: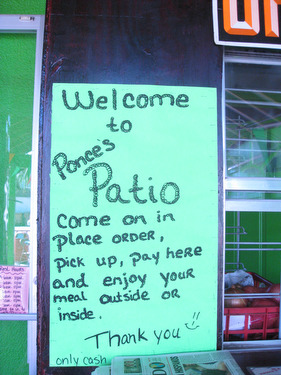 There are many choices: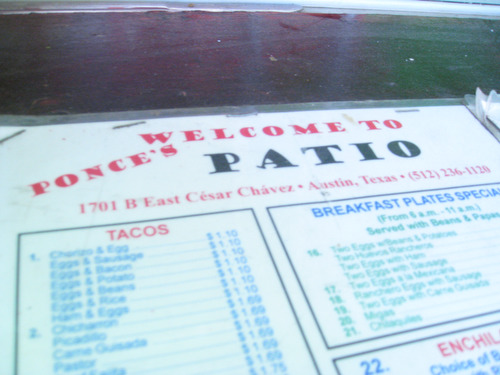 There were too many guys at the bar —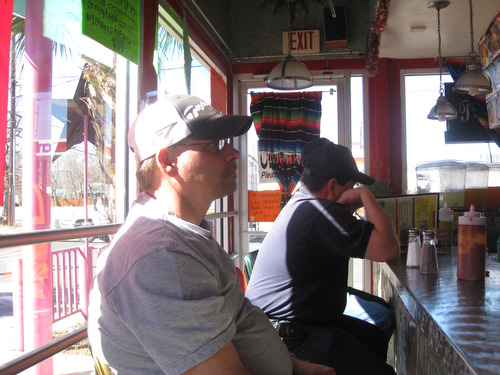 — so we girls decided to head for the eponymous patio: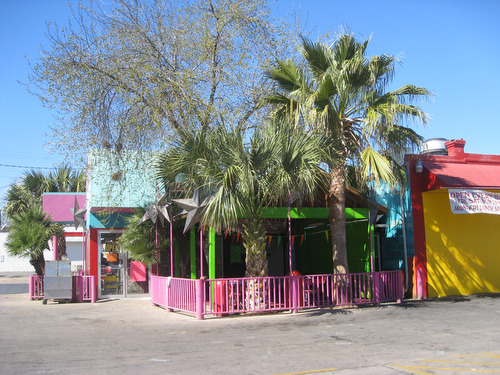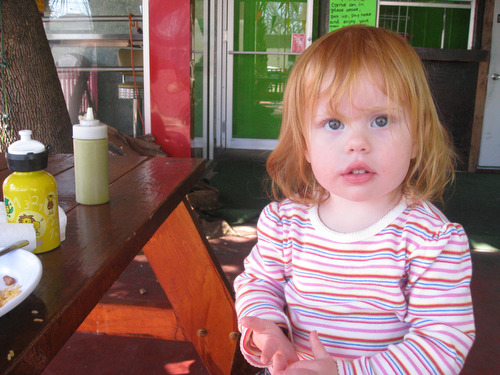 We got some rice for one little messy eater: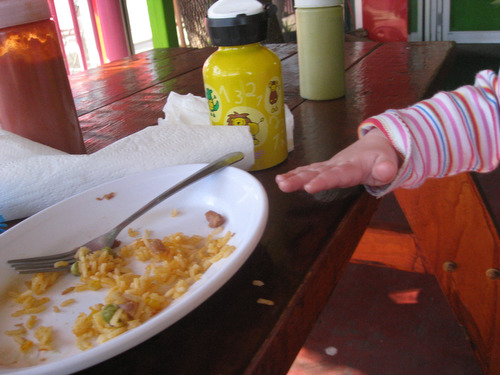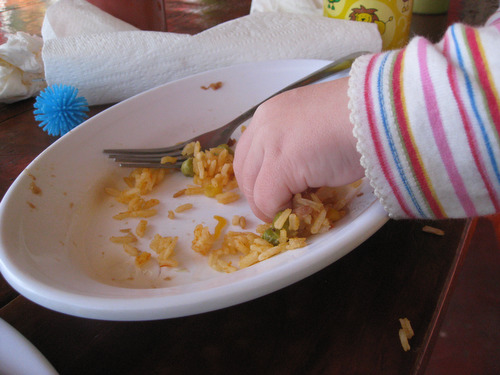 And a fried chile relleno for the other messy eater: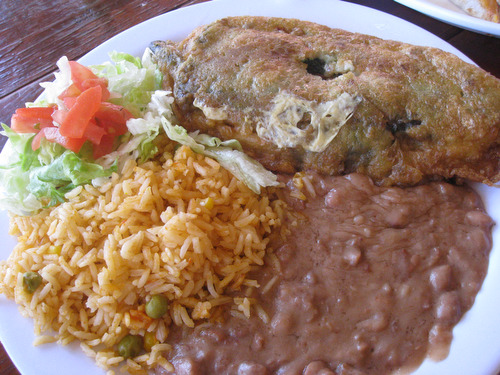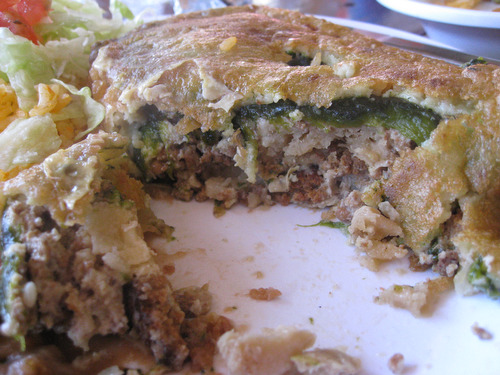 I'm not going to call the food outstanding, but it was pretty darn good. Spicy stuffing with chiles, ground beef and potatoes and a crispy breading on the chile. There was just enough heat to make a difference, but not enough that you had to gulp water.

Bye Ponce's!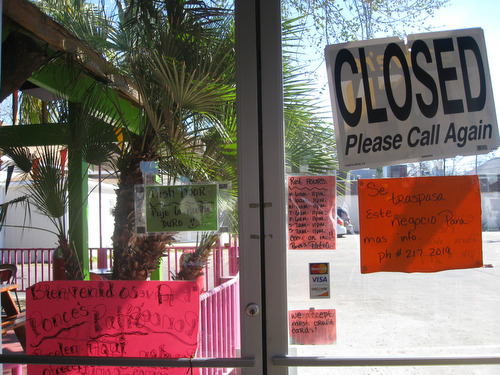 Comments
Add Comments