Jump to navigation
Fancy Barbecue at Lamberts
For our one nighttime meal out, we decided to do fancy barbecue at
Lamberts,
a hip restaurant downtown that serves delicious food downstairs and presents cool music upstairs. Itís in a historical building that used to house the first general store in Austin.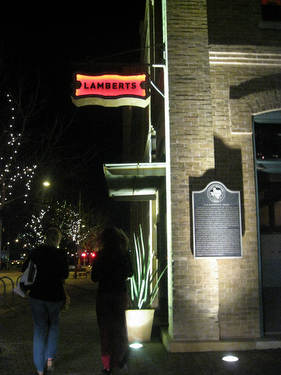 We walked down from the Belmont, and I noticed all the cranes and construction.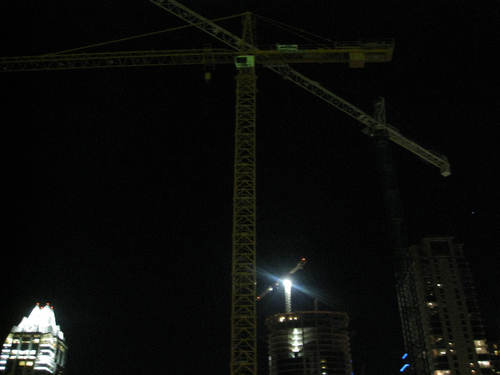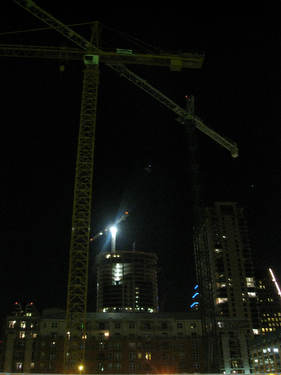 And another cool home design store.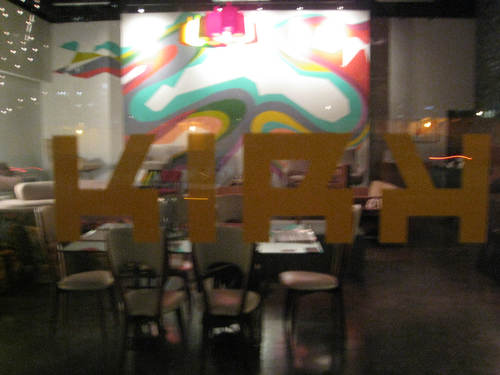 The hysterical marker:




You walk in and are greeted wiht a concrete bar.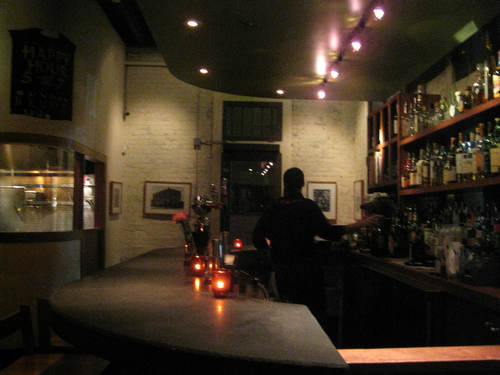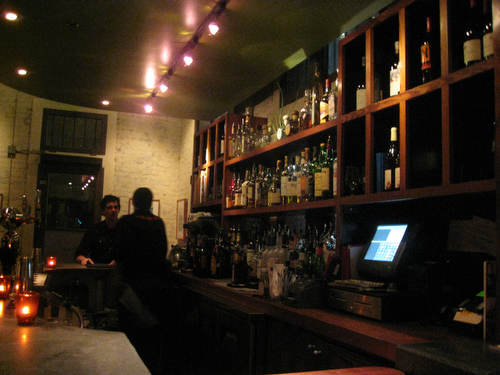 They serve very well made cocktails, btw: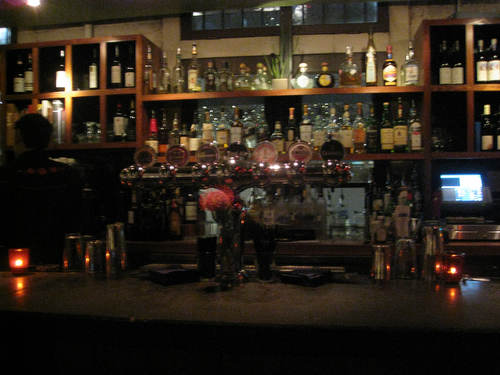 Then see the restaurant. Itís L-shaped. You start in a a wider room with an open kitchen: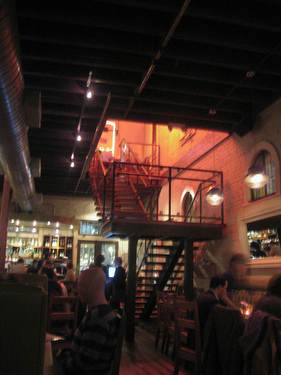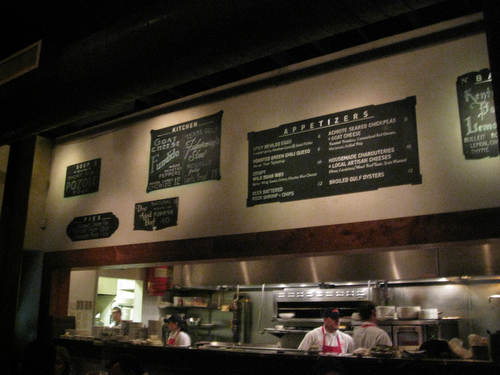 And then a longer, thinner room: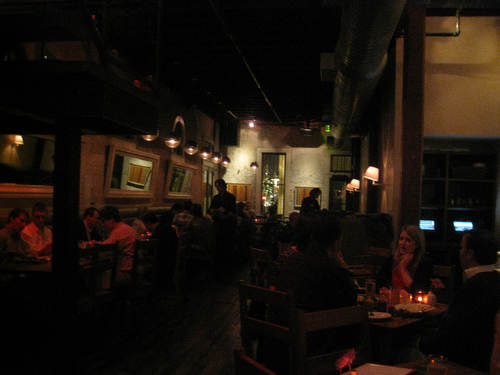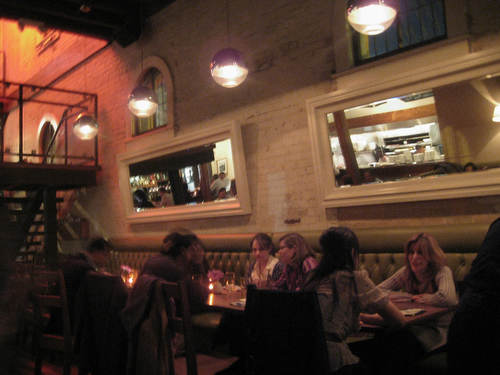 We sat in the same seat where Sarah and Laurie had been before: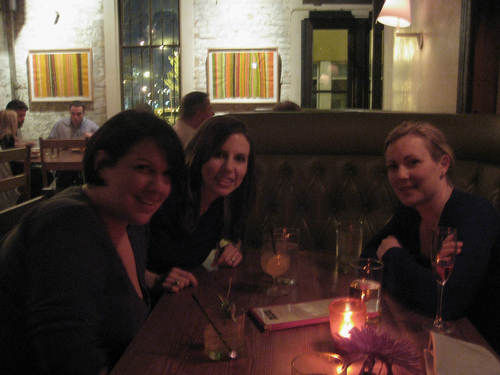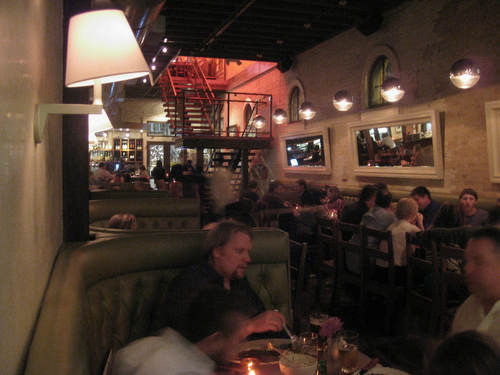 Our cocktails. A whiskey-lemonade with lemon, thyme and chamomile: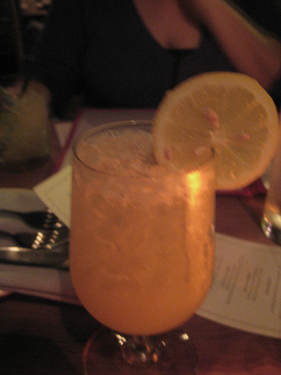 Two margies: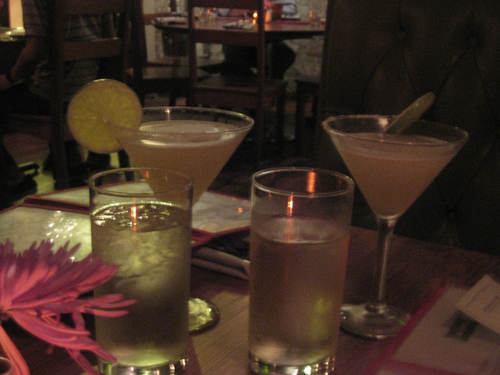 And a sanchez for Laurie.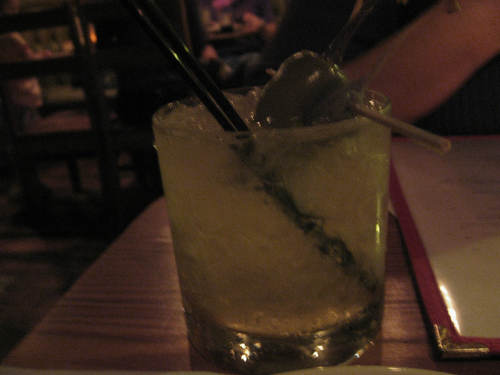 Itís like a dirty martini thatís also spicy. Oh yeah: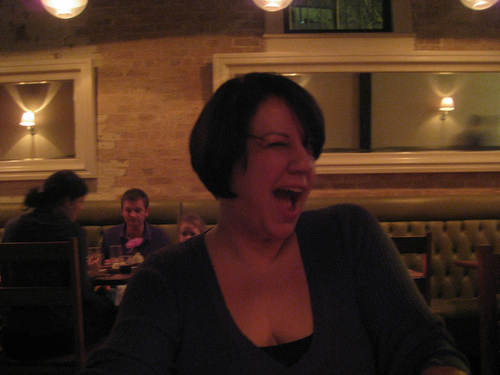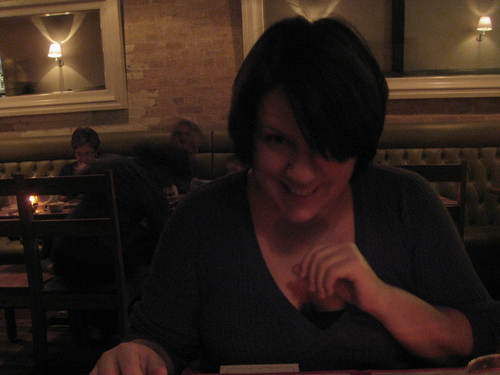 A few deviled eggs to munch on while we decide: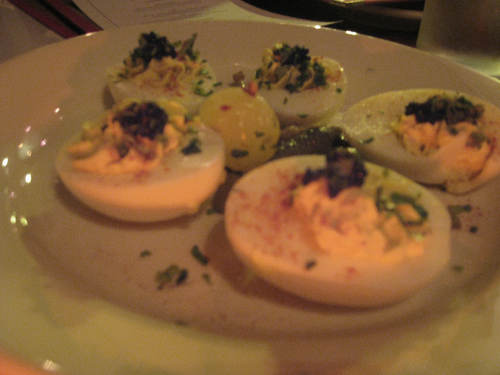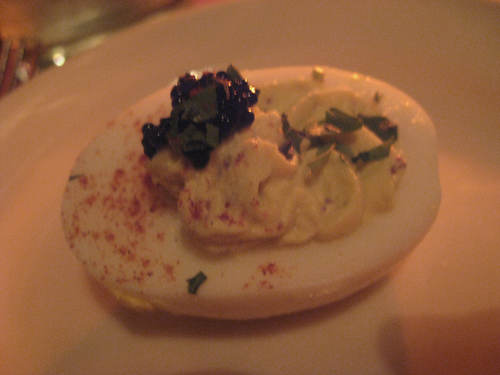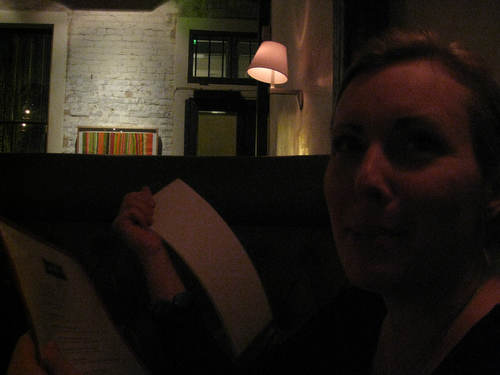 Hereís the thing about the menu. You either choose barbecue, and then you have to choose family-style sides, or you choose an entree, which is prepared for you as a normal restaurant would, by plating with appropriate accompanyments.

This presented for us a great challenge. We wanted barbecue, but didnít know which sides to get. And we wanted smaller portions than family-style.

After weighing a million options, we came up with a few apps to share.

Goat cheese fundito with chorizo, jalapenos and radishes, along with fresh tortillas for dipping: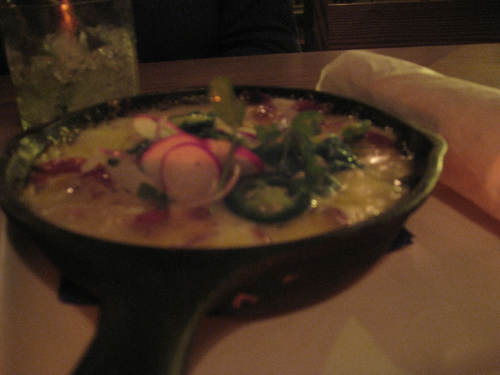 Iceberg wedge: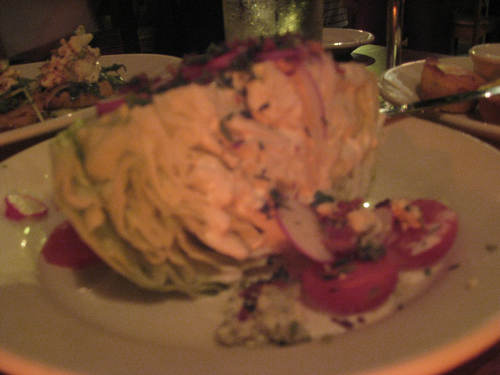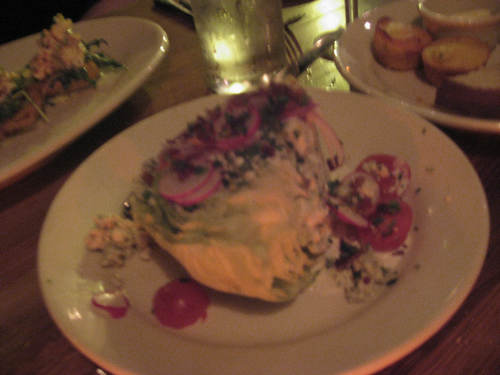 Fried green tomatoes with crabmeat and remoulade: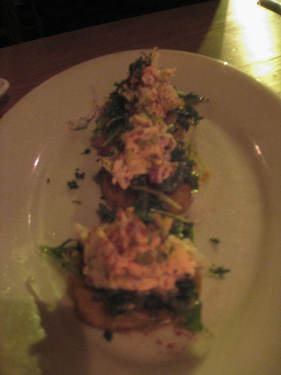 Those were absolutely incredible. Tart tomato, creamy sauce, rich crab meat, crispy breading. Lovely. The salad was tasty, too, and the queso was satisfying.

Hot sauce: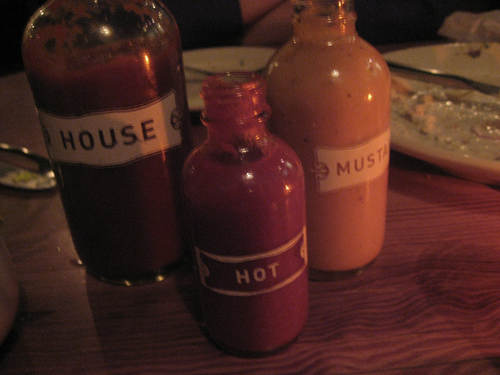 Very cute bottles except one knocked over and it spilled. How about a couple tops?

The room again: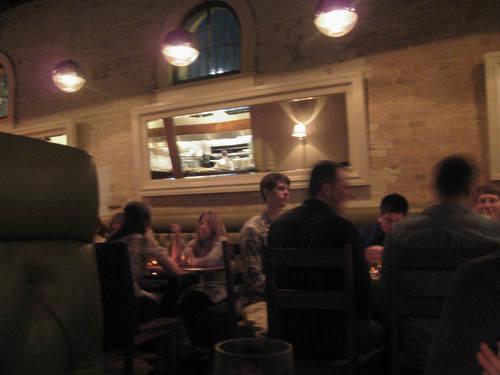 Itís really quite stunning.

Janie:




Janie ordered the tuna: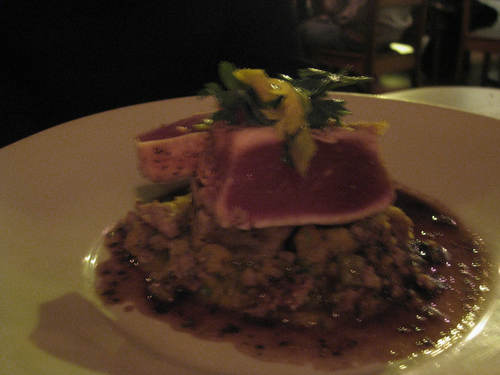 I only had a bite but I remember it being very well prepared.

Sarahís scallops.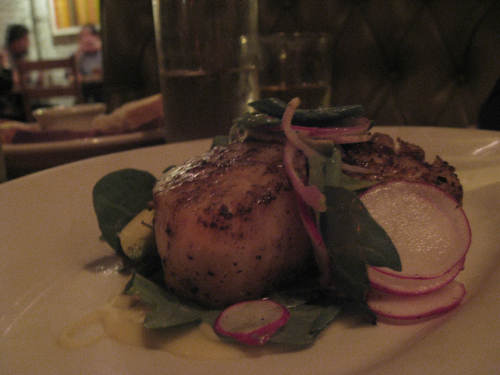 Also very good.

My brisket: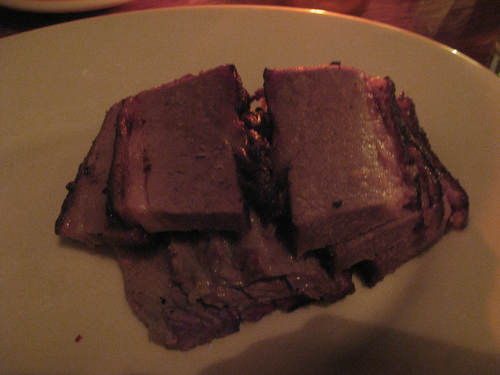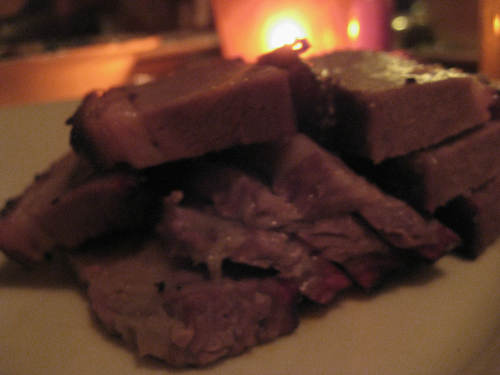 I got two sides. Ranch-style beans ó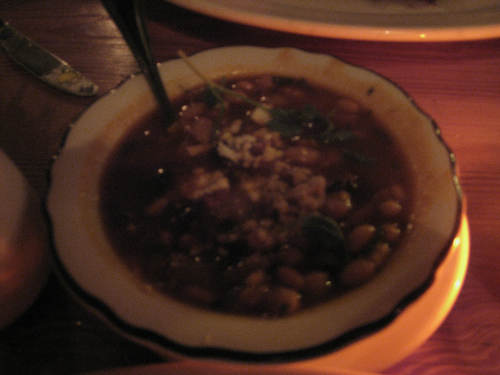 and waffle fries:




Meat was kind of dry. The sides were delishy. Mine was rated fourth out of four.

Laurieís hanger steak was the belle of the ball. The star of the show. The creme de la creme: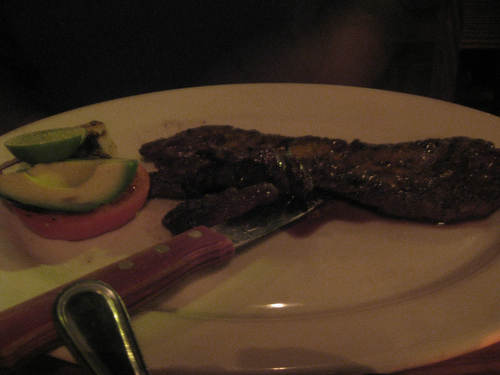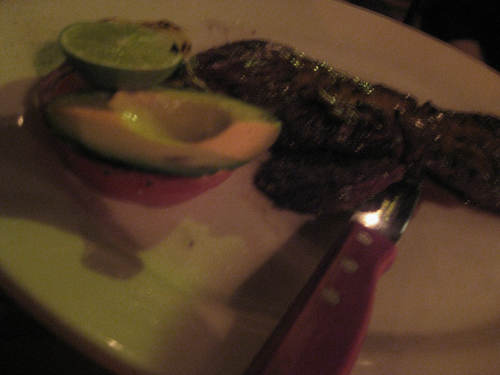 It was served with butter spiked with hot sauce and was charred, chewy and flavorful.

We were too full for dessert.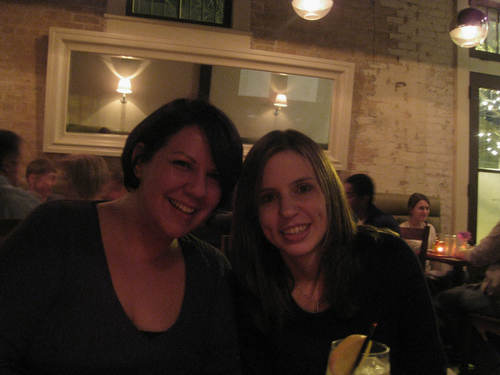 We contemplated after-dinner drinks, and I went upstairs to check out the music venue.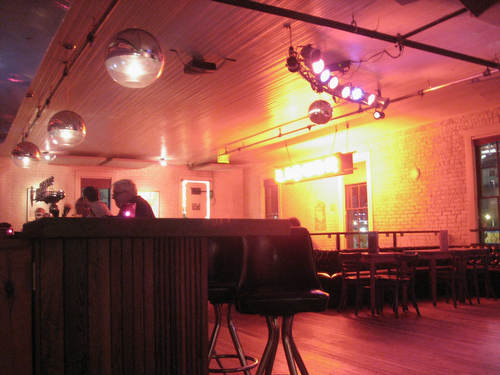 Very cool.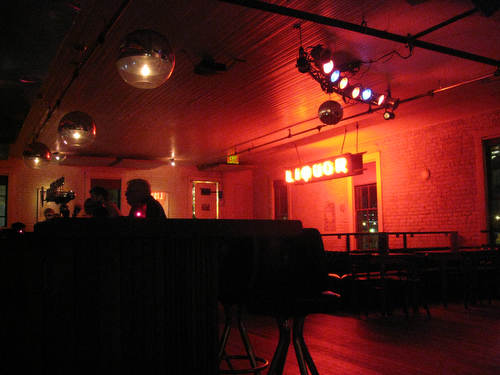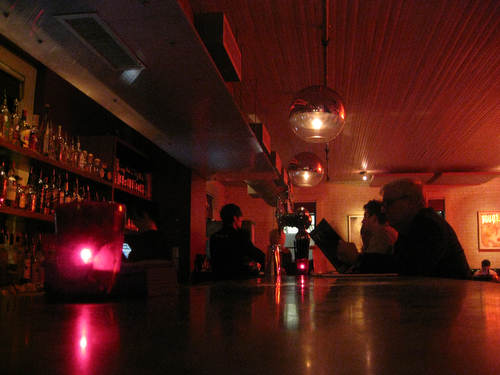 All in all, I liked the food, but there was too much of it, and the menu was too complicated. As usual, I was happy when I saw the bar menu. Smaller portions with plenty of variety but not so much that it drives you insane. Still, we had a great time. The company, of course, was the best.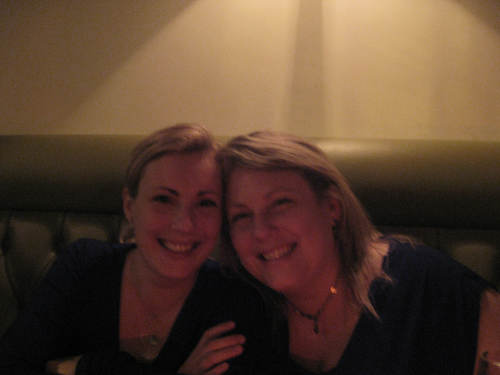 Comments
mothergoose wrote:
Add Comments