Jump to navigation
How To Section a Grapefruit
When you have grapefruits
from the valley,
you want to eat and drink them every chance you get. Now this instructional may not help you with cocktails; for that you'll usually want to zest the skin for a garnish, then squeeze all the juice out. But this will help you with such silly things as salads.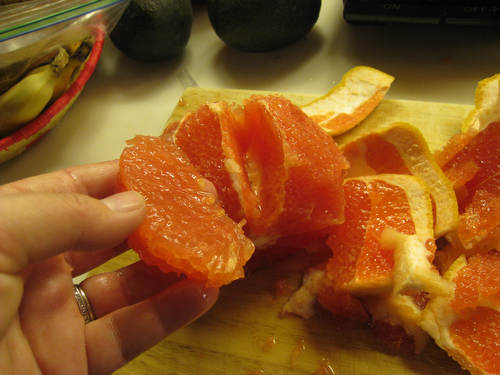 First you slice off enough of the end of the grapefruit so it can sit on its edge without moving.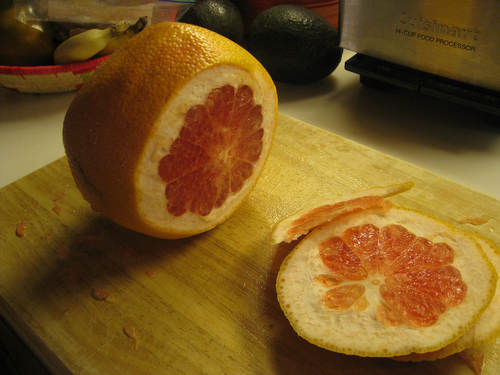 Do that on both sides.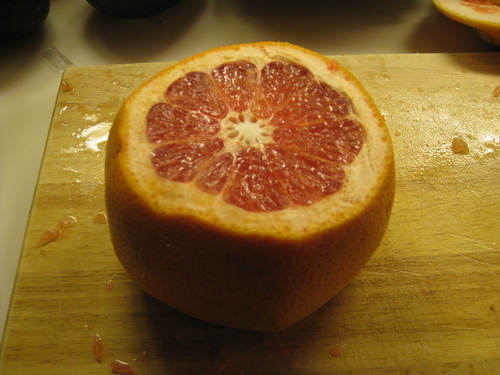 Then, by slicing down and following the curve of the fruit, remove the skin — taking away the white pith but leaving as much of the fruit as possible.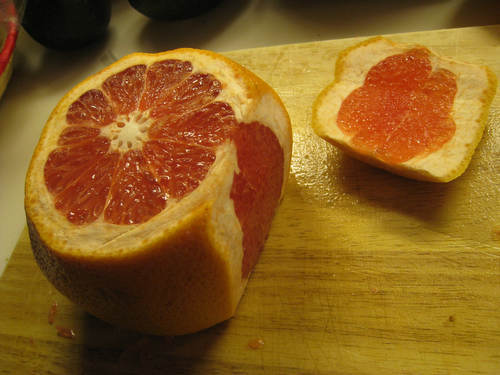 Do this all around the grapefruit.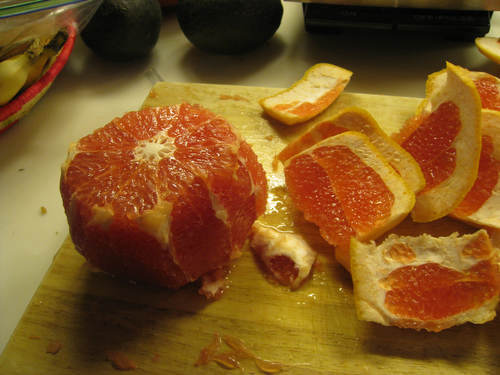 Then take your knife and slice just inside two of the sections and remove the flesh inside.




Voila.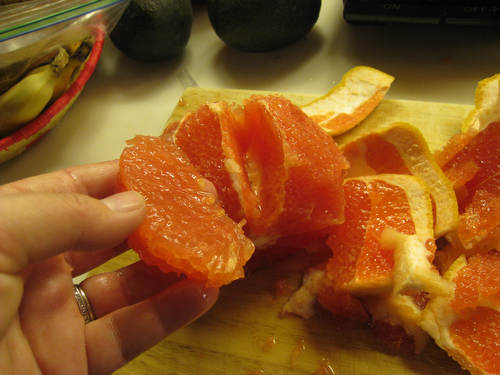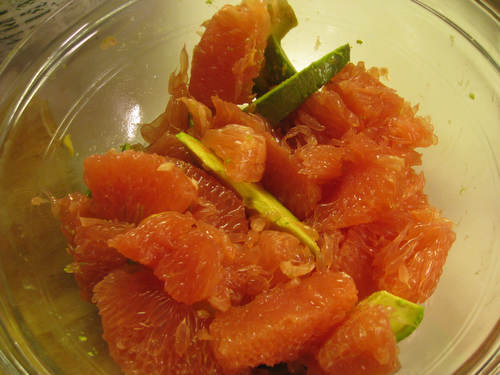 Comments
Add Comments