Jump to navigation
Lunchy Lunch at The Viet Nam
*A Note to Readers*
Small Bites fans will recognize this post from earlier today.
After
amazing pho in Austin,
I wanted to see if the place near the farm was any good. The last time we'd been, we weren't too keen. We were very pleasantly surprised, especially with the crepe.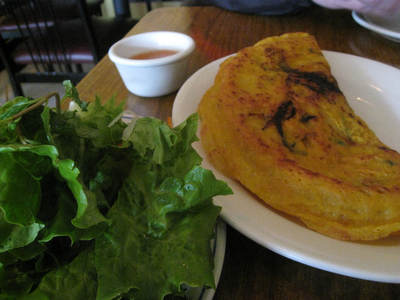 If they're made right — and this one is — the crepes are light and crispy and sort of sweet. You take a piece of lettuce and put some of the crepe inside, wrap it up and dip the whole thing in the vinegar sauce, which is made with fish sauce and shredded carrots. It's a lovely combination.

Here's a look at the restaurant. It's in an ugly strip mall at the corner of Eckerson and Route 45 in Spring Valley.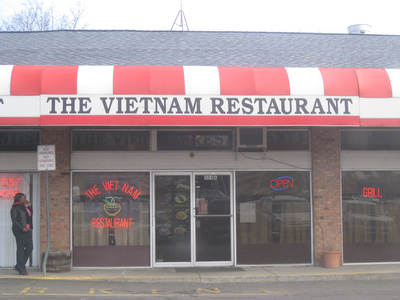 It's small inside, with cool tones of yellow and white: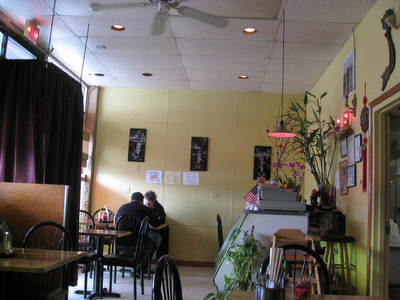 They have several fruit shakes on the menu. I tried the sour sop, which tastes like sour papaya: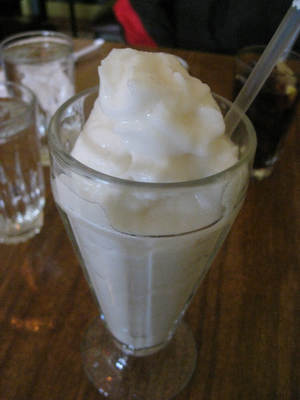 We also tried a coconut water, which was refreshing.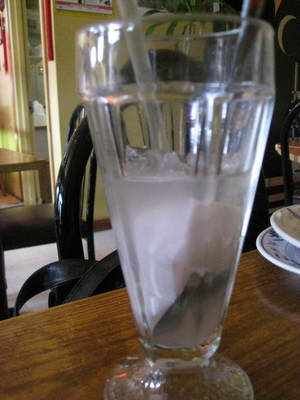 This pho was quite a good rendition, though I must admit I was so blown away by the version I had in Austin that it's hard to compare. The pho at The Viet Nam was just a little, well, thin. But still, for being not 15 minutes from my house, I'll take it.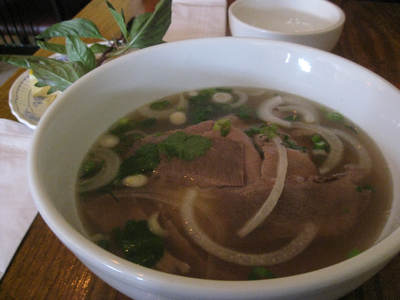 The spring rolls were delicious: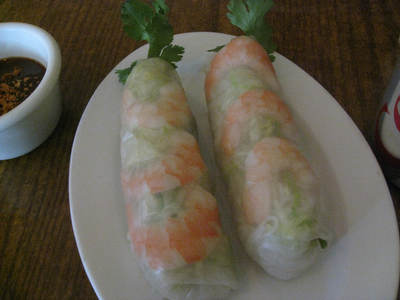 Light and fresh. I wouldn't have minded a few more vegetables. But the peanut dipping sauce was thick and addicitive.

I finished with a Vietnamese coffee.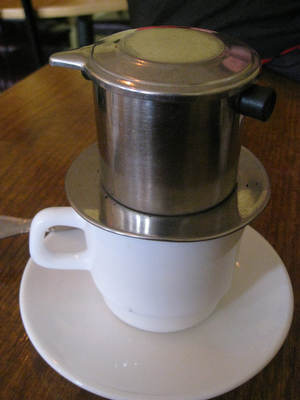 It takes forever to drip, but the thick, sweet coffee is worth it.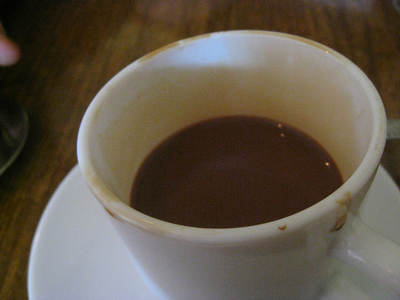 And so is the drive out to Spring Valley for fresh and tasty Vietnamese food. Next time? Lemongrass chicken. Or maybe banh mi?
Comments
Add Comments