Jump to navigation
Tapas at Casa Mono and Bar Jamon
What with winter still holding its grip strong in the fields, SCF headed back to the city this weekend for a little R&R. Our first stop:
Casa Mono and Bar Jamon,
Mario Batali's and Andy Nusser's ode to tapas. There was a dish topped with duck egg. So we ordered it.
The hunna did not join us til Saturday morning. Boo and I started off on Friday evening with Will Ferrell's performance as W. in "You're Welcome America."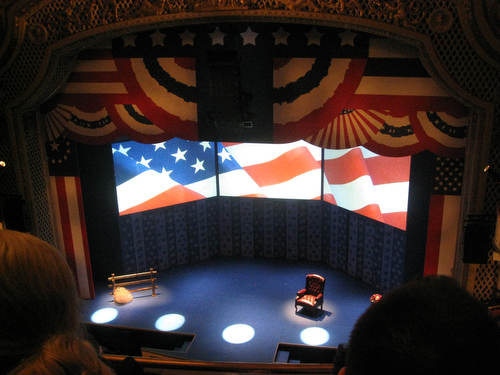 A big shout-out to Rory and Chris for the tickets. Something came up and they were unable to use them. Much appreciated. Highlights of the show:

* Cheney as a goat-loving devil worshiper
* Monkeys training to use weapons and entertain children
* The Bush men stuck in an abandoned mining shaft and HW yelling at W: "Why the F&*k do you talk with a Texas accent?! None of the rest of us do!?"

Thanks again. After the show, we headed to Casa Mono on Irving Place. I hadn't been in years. We had to wait for a table, even at 945, so we put our name down and went next door to Bar Jamon.

Bar Jamon really is a ham bar. They serve different cuts of serrano and other hams and bread and cheese to go with it. This, as you can imagine, is a heavenly place for Boo and me.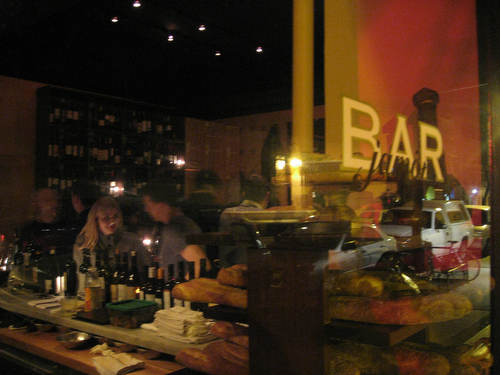 It's teeny tiny. Three small tables and a miniature bar: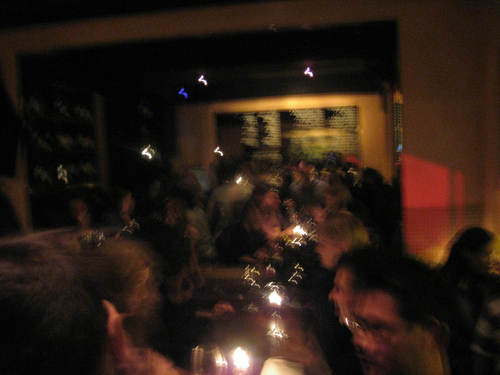 The slicers:




We ordered txaolina.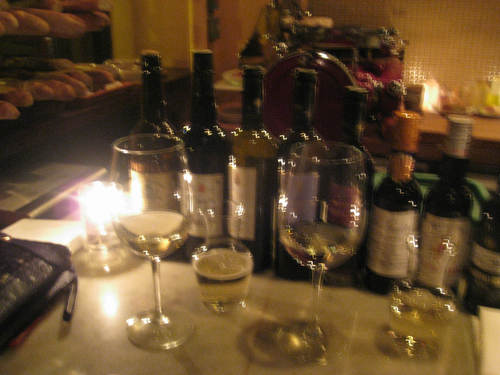 Pretty baguettes: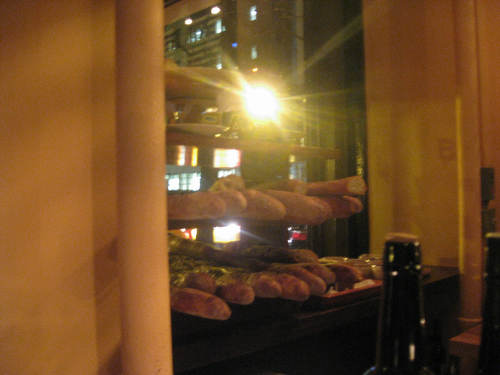 We ordered manchego: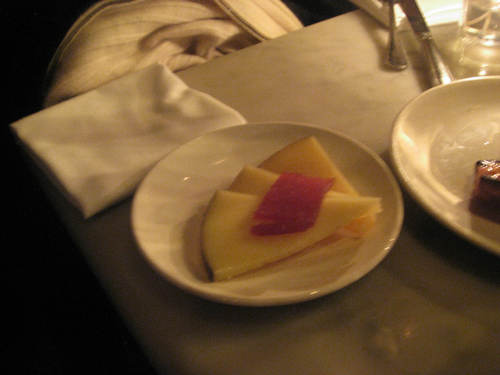 And serrano: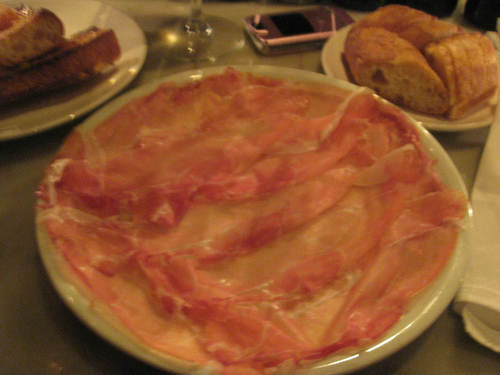 And pan con tomate, which you can see behind the serrano. It's toast with a thin spread of tomato juice. Who knew it could be so delicious?

We got the call to come for our table even before the ham was sliced.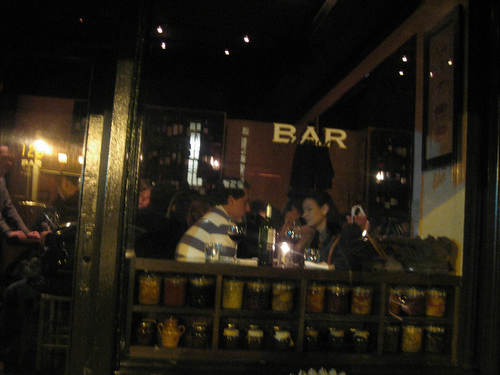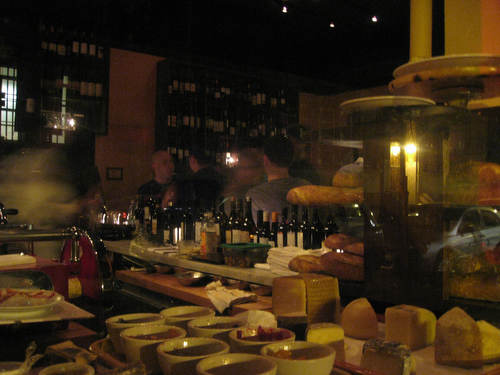 Over to Casa Mono. Also small, but luxurious compared to Bar Jamon: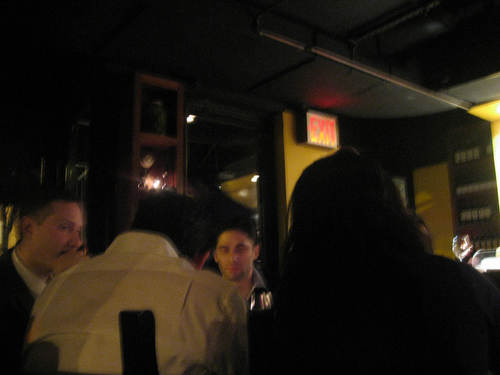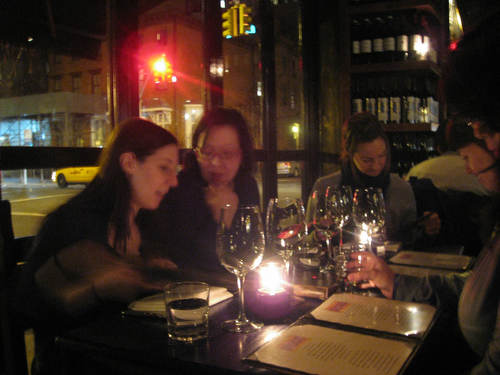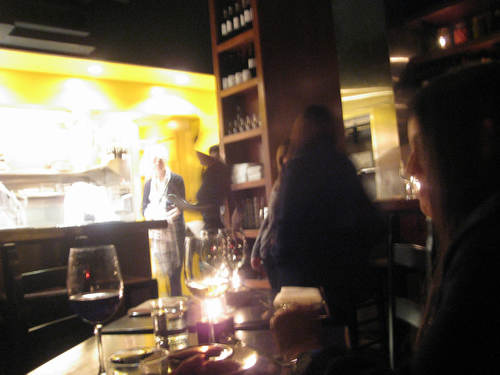 We ordered the razor clams (garlicky and delicious):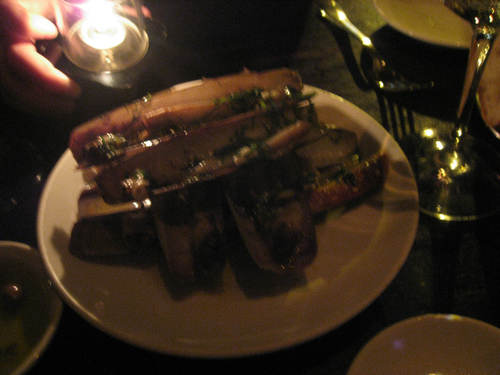 Pumpkin and goat cheese croquettes (too sweet):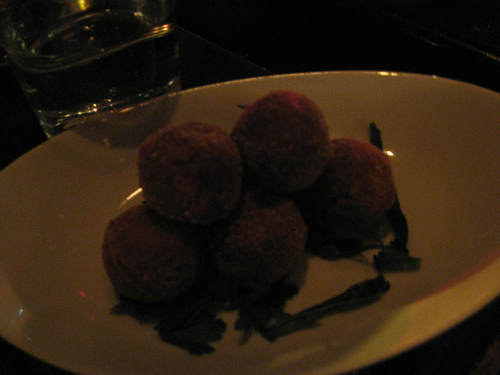 And the rich duck egg over fingerlings and smoked tuna with black truffles. My mouth is watering as I write that: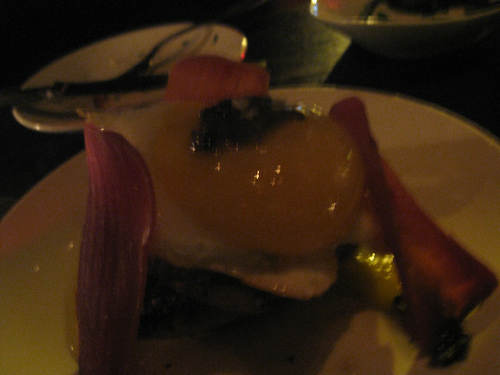 I want to go back and try more stuff. Love Casa Mono.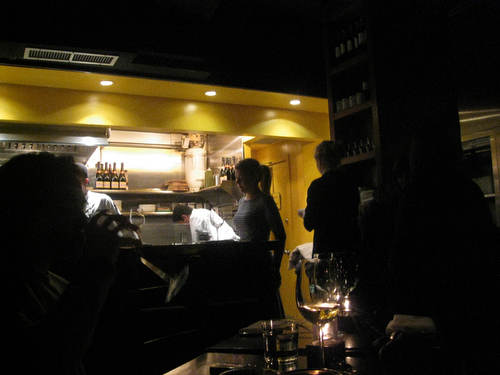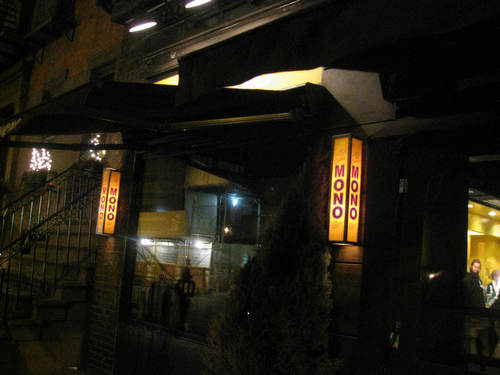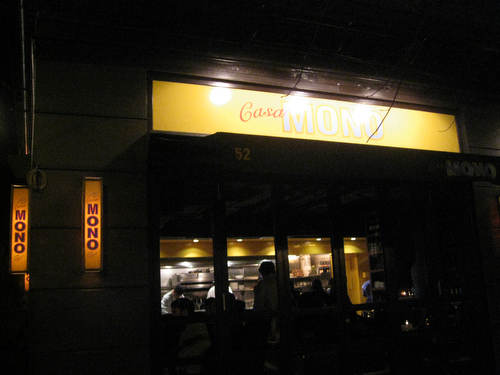 Comments
Add Comments