Jump to navigation
Breakfast at Balthazar
On Saturday morning, Boo had French class. So I went French breakfast. I headed down to
Balthazar,
the French brasserie-bistro in SoHo. Iím beginning to think Iím going to turn into an egg.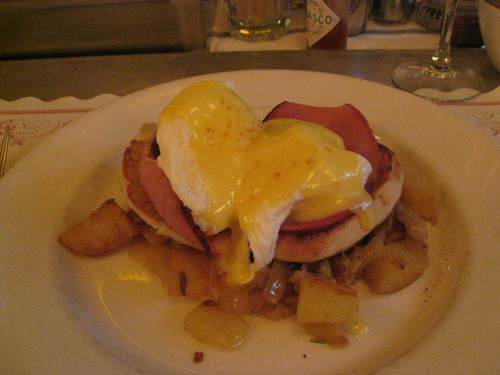 Yes, thatís the eggs Benedict. And I canít remember when Iíve one more delicious. It comes with potatoes mixed with caramelized onions, and thereís just the right amount of sauce.

The restaurant was packed ó†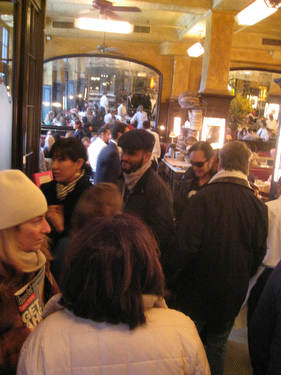 ó so I snagged a seat at the bar: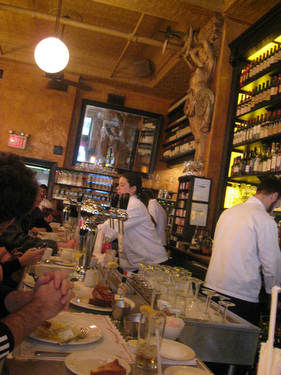 Cafe au lait, if you donít mind: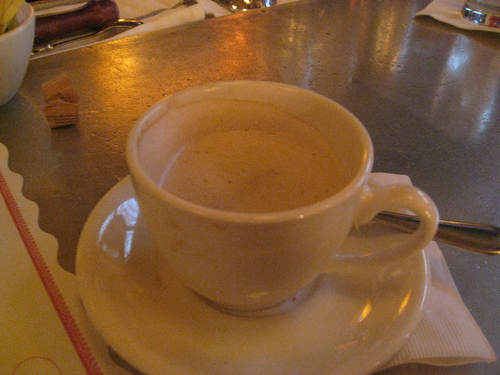 My dining companions at the bar: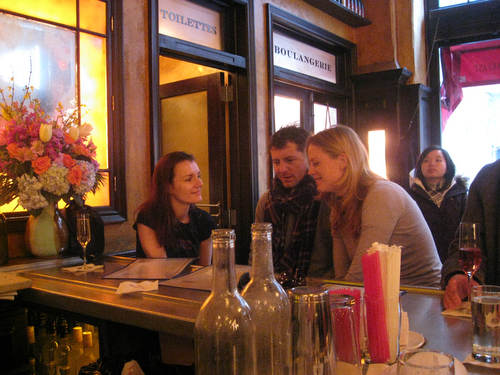 And at the tables behind me: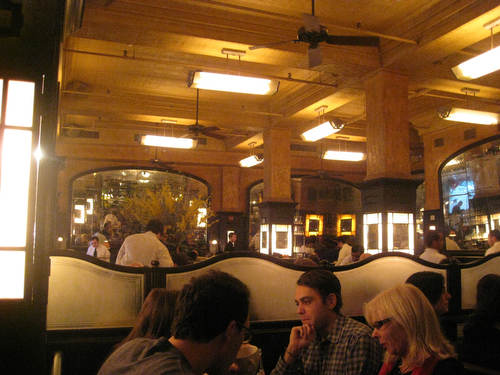 You can just make out the oyster shucker in the background on this one: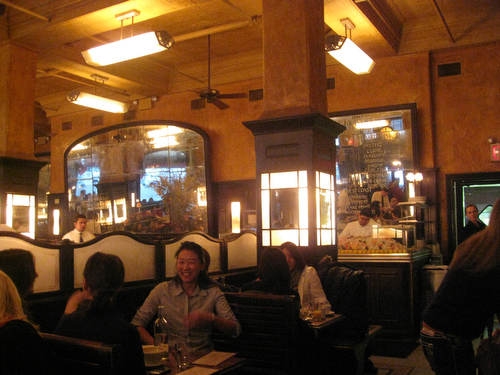 With my eggs ó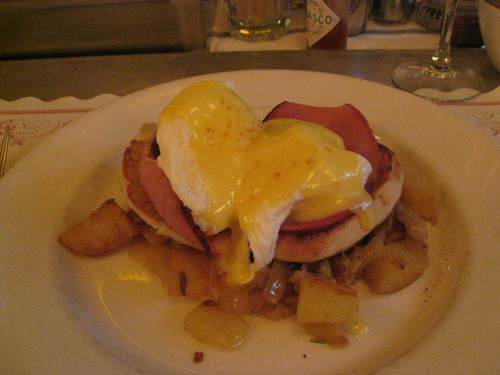 ó I ordered a glass of rose.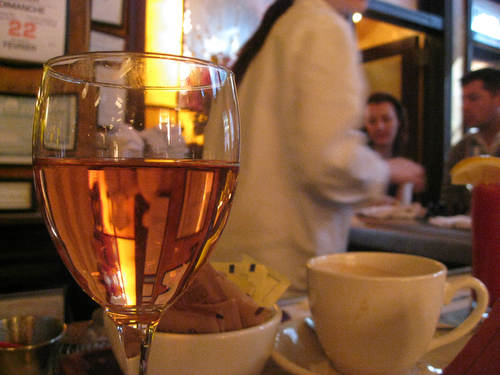 While I had been waiting, I took in a bit of my reading material.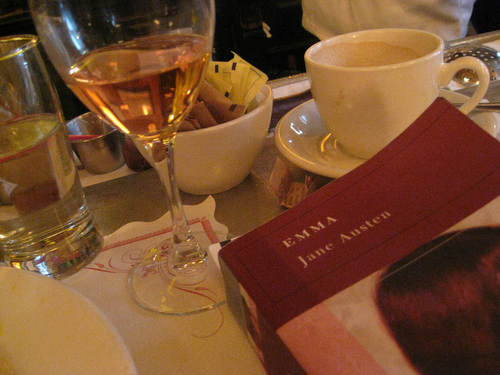 Apres petit dejuner, un cappucino: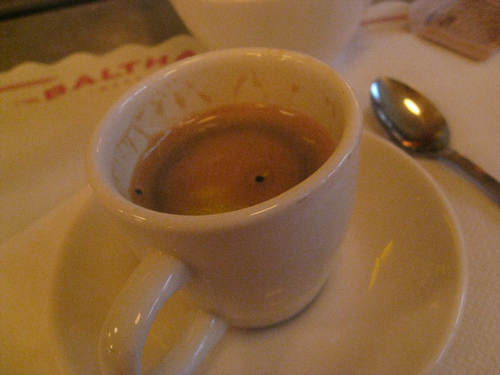 Another quick look around: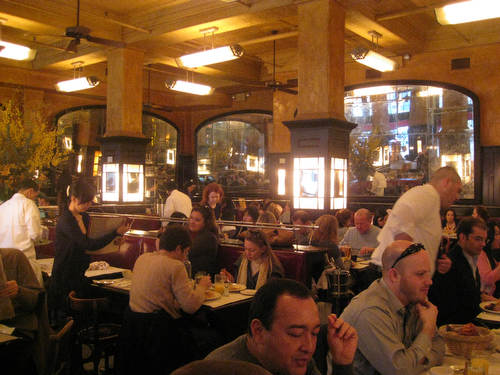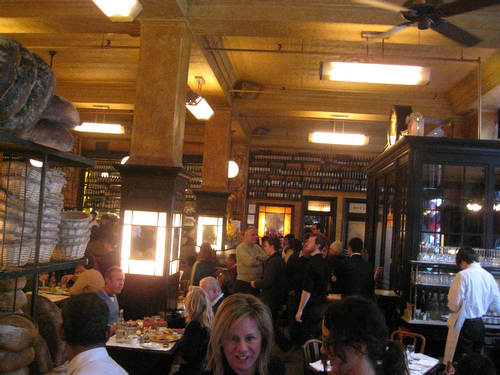 Downstairs:




Coming back up, a worn wooden staircase: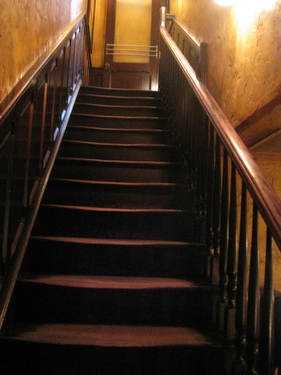 Outside: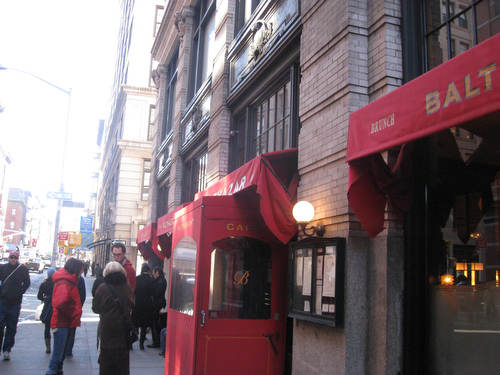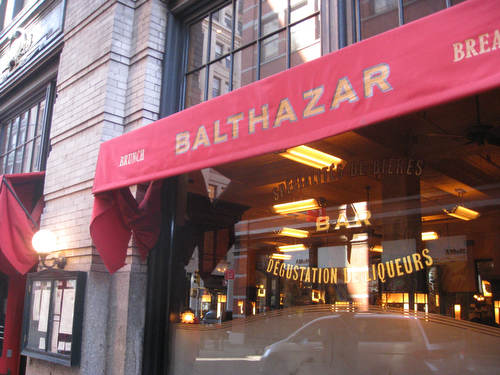 And the bakery where I fired off one shot before they said: ďWe donít allow photographs in here.Ē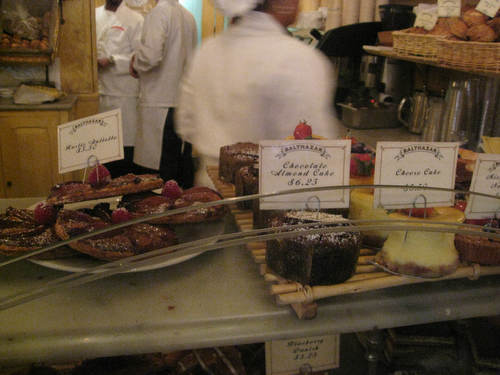 Whatever. Delicious brioche, though.
Comments
Add Comments