Jump to navigation
BDoF, Part VI: Gottino
For our final stop on the BDoF, we headed for
Gottino.
We sank down a bottle of wine while people watching through the big front window — and had an blast. Food wasn't knock you down cryin'.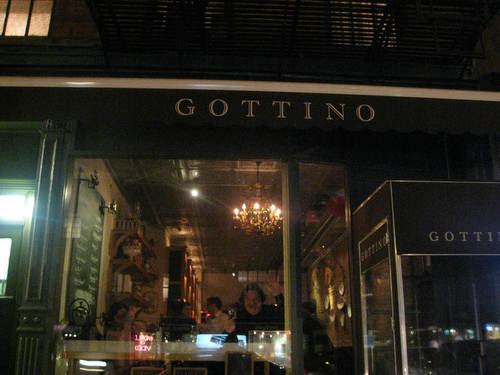 `
The place is just a long bar, and it's known for serving Italian wines — and food: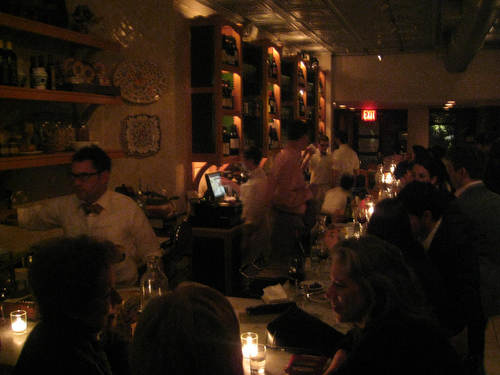 `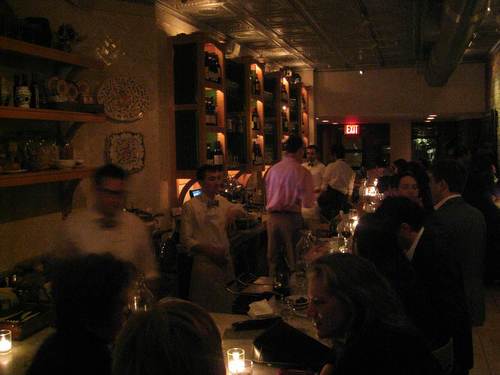 `

We were, as I said, in the window: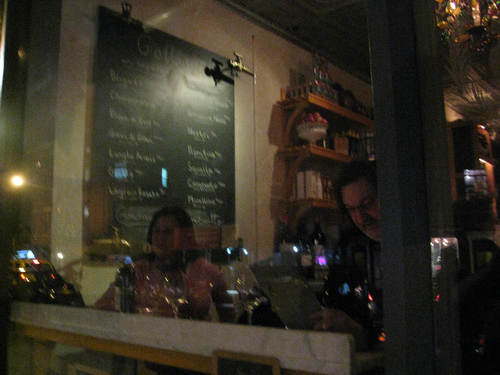 `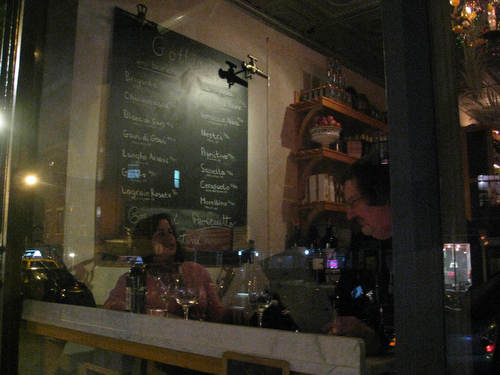 `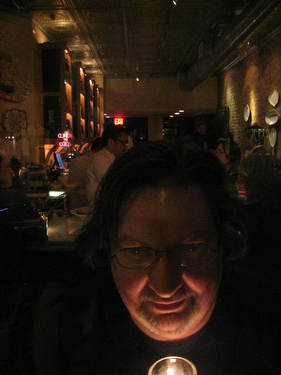 `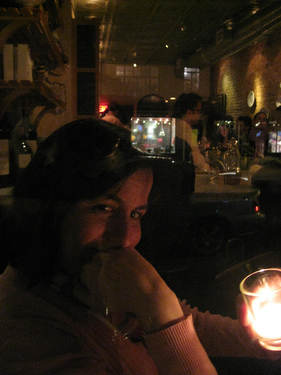 `

We amused ourselves by seeing who would actually look at us in the window. If they did, we took their photo. Of course we could never actually CATCH them looking at us in the photo because it was dark and the photos were blurry. But here's a fun look at people-watching on a Saturday night in the Village.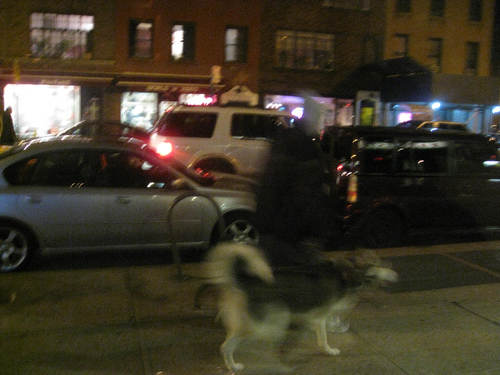 `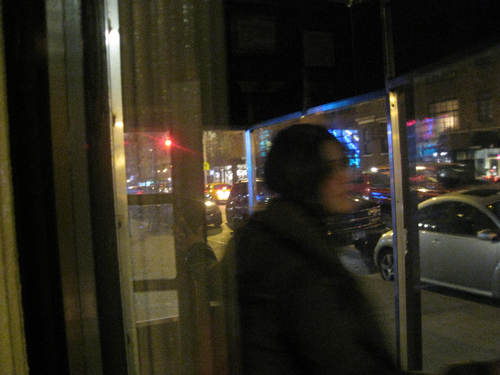 `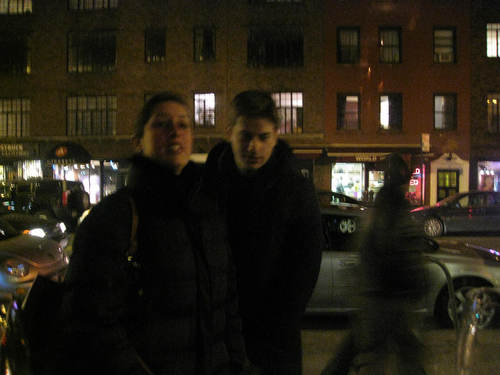 `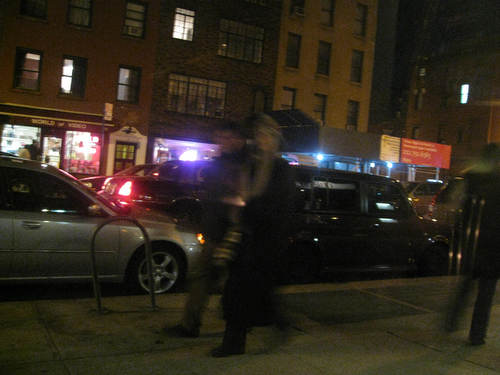 `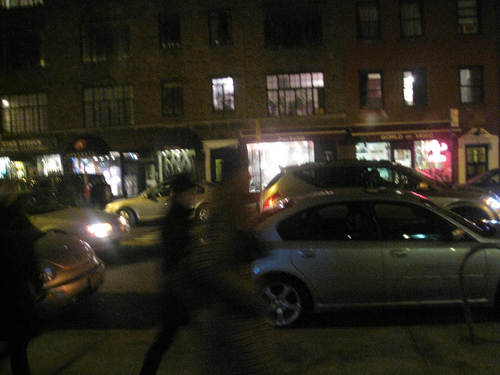 `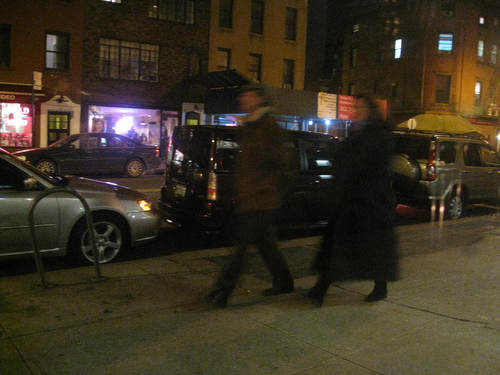 `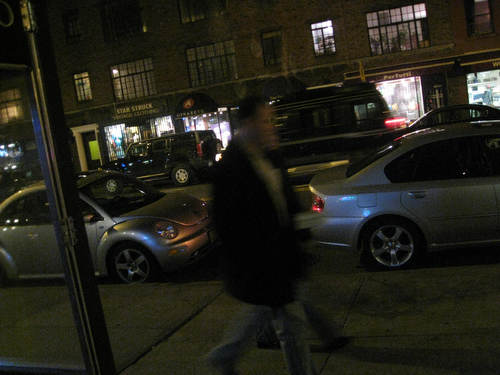 `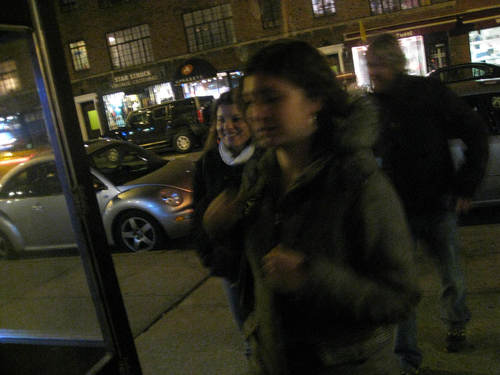 `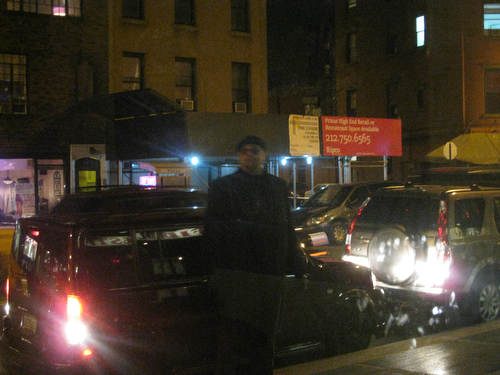 `

We also amused ourselves by watching the people going in and out of World of VIdeo: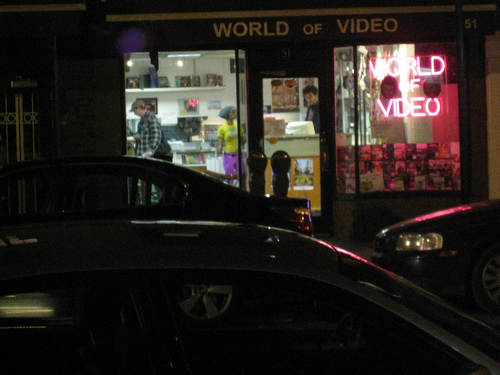 `

And its cousin, Future Tan.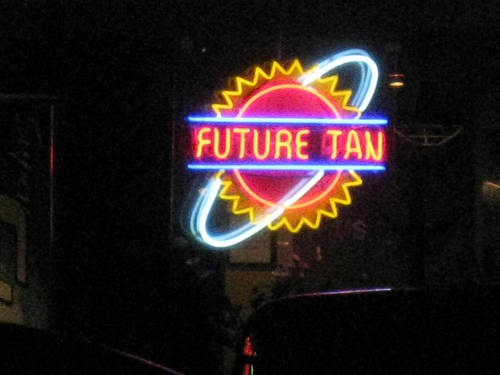 `

There was a woman behind us at the bar who was talking incessantly and VERY LOUDLY. Seriously, I don't know whether her companions even spoke one word in the hour she was behind us yapping on about this and that. Here's the offending woman: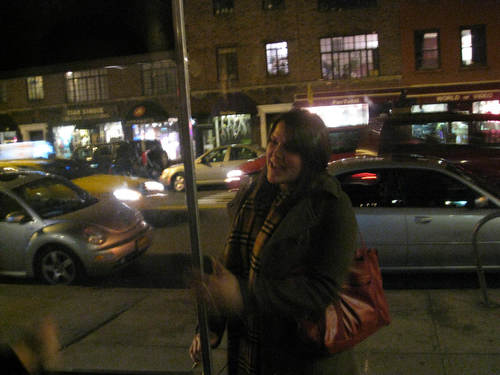 `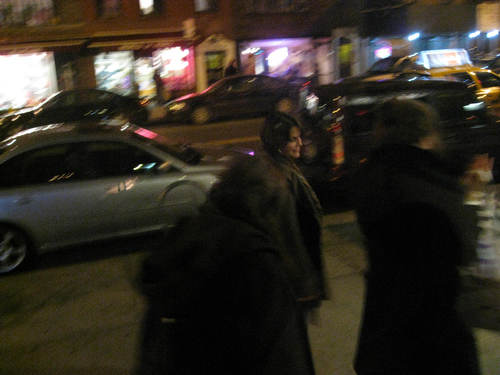 `

Thank God she's gone!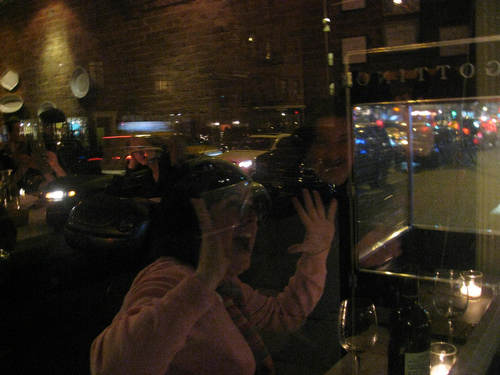 `

After our wine, we ordered a the last round of our small plates for the evening:

Artichoke crostini: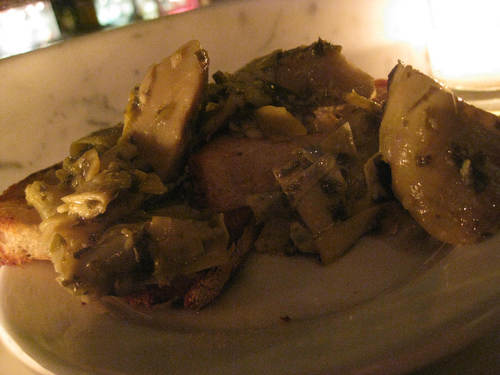 `

Anchovy crostini: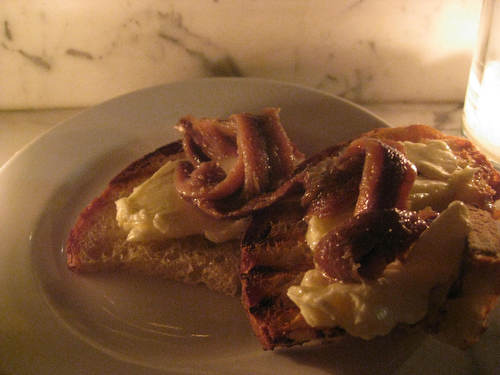 `

Cinghale with polenta: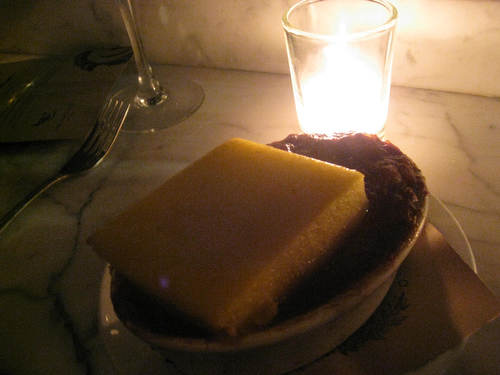 `

And this rabbit pot pie.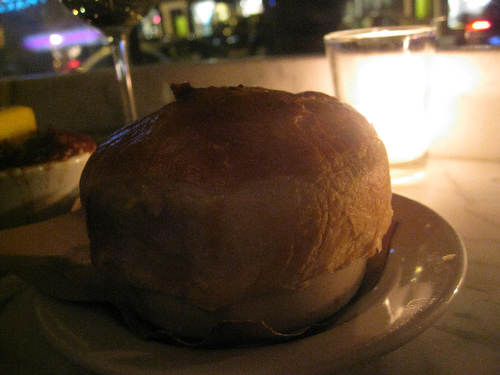 `

We'd been smelling the sweet aroma of butter and pastry throughout the evening and couldn't wait to dig in to pot pie. Unfortunately, it was rather bland. The other dishes were OK — perfectly acceptable. Still... if this were in my neighborhood, I'd come here often: I'd find a few dishes I liked best and order those.

Hopefully while sitting in the window!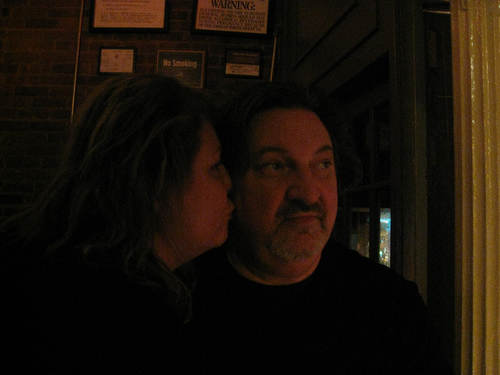 `
Comments
Add Comments