Jump to navigation
Lunch at Eisenberg Sandwich Shop
The plan on Sunday was to not have much of a daytime plan. Mainly because we already had a huge nighttime plan. (Patience, friends!) So we decided to have a simple and very typical New York lunch at Eisenberg, a sandwich shop in the Flatiron district that hasn't changed much since it opened in 1929. I had the pastrami, and it was completely amazing.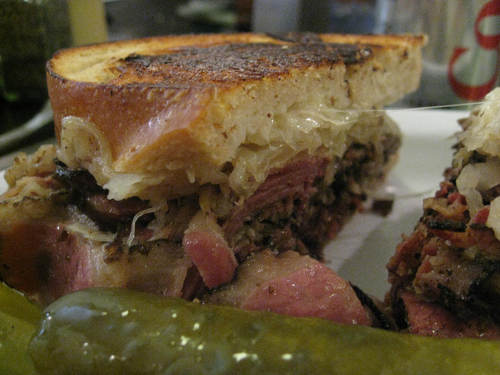 We started off the day by checking out an apartment that Boo was interested in. We hit the open house and then wandered into the Scandinavia House. We briefly considered brunch in the restaurant: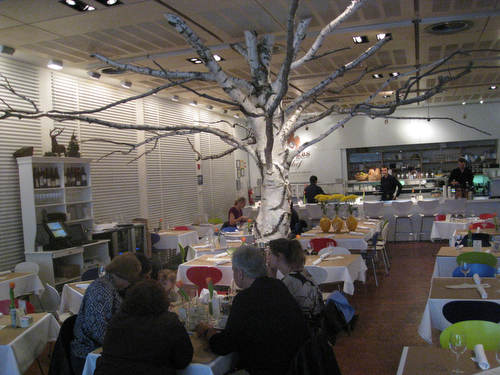 Instead, we admired the many beautiful and sleek items in the gift shop.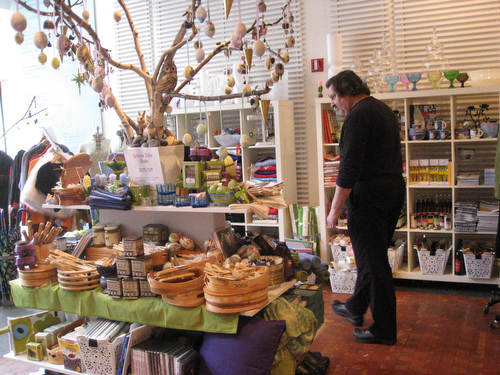 Greg thinks he might could make these.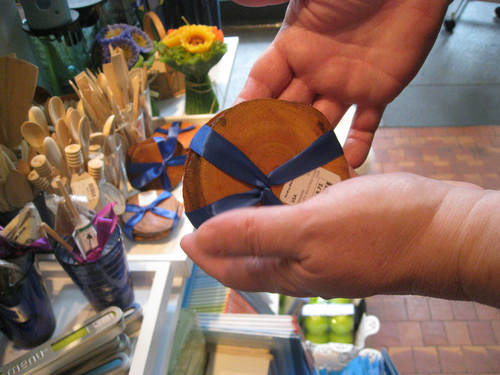 Scandahoovian House: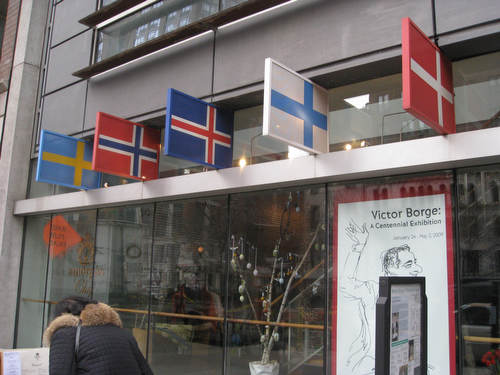 "God I love this town!"




We make our way to Eisenberg.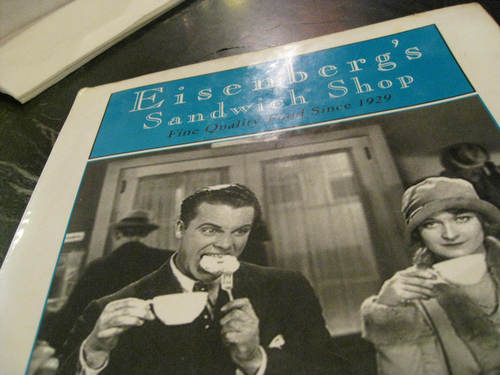 Check out the lunch counter: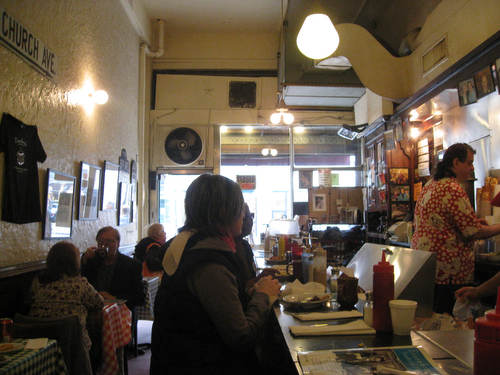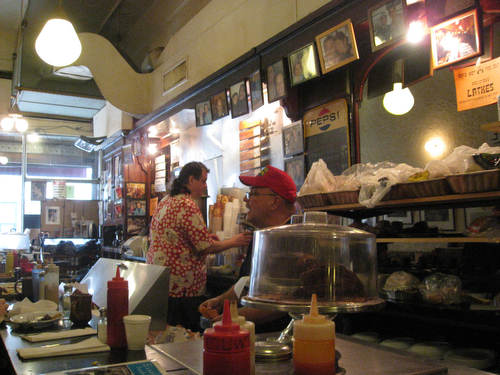 Old IRT sign:




It's tiny. Two-tops line the wall alongside the counter: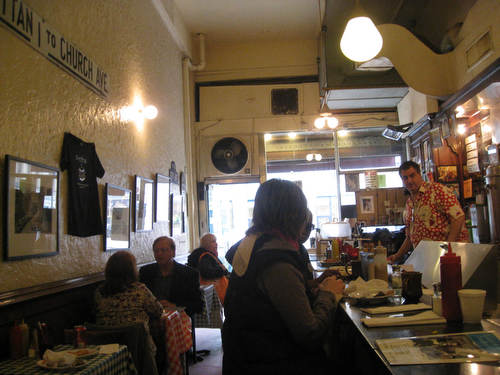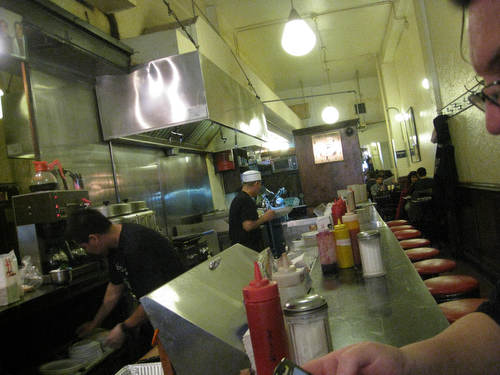 A salmon bagel was heading out to a table and we grabbed a quick shot: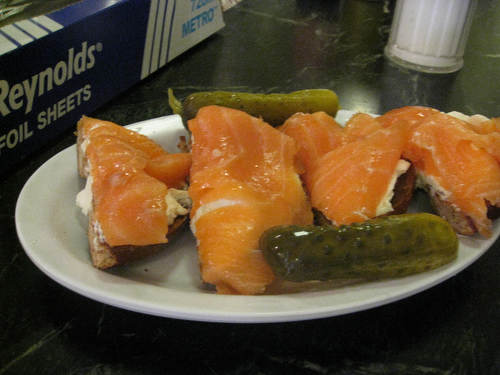 Greg ordered the chicken soup. Messy but good: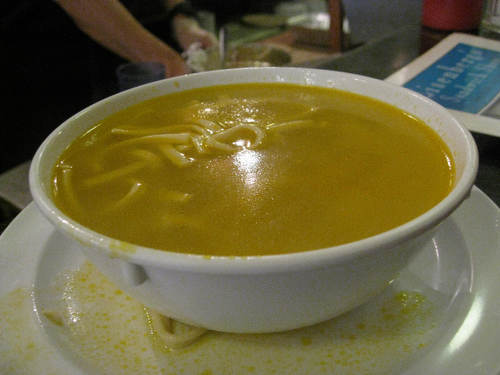 More counter action: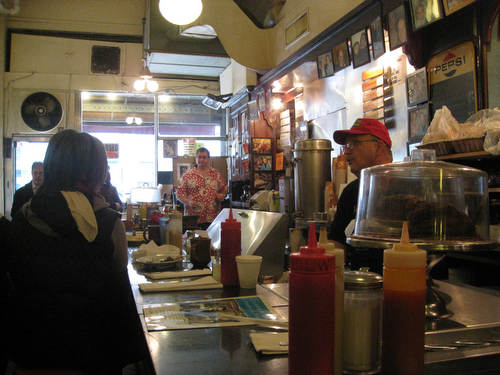 Fries with that?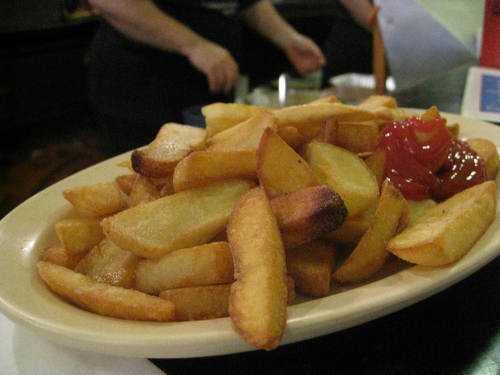 Greg became fascinated with the "celebrites" on the wall.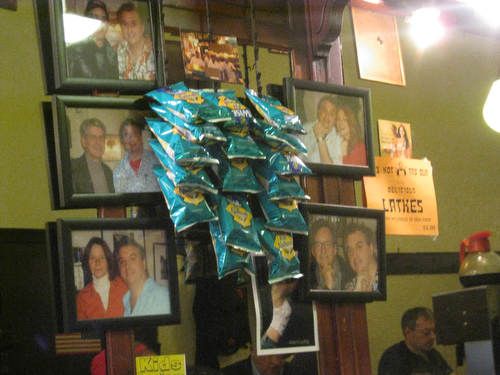 OK, some of them really are celebrities.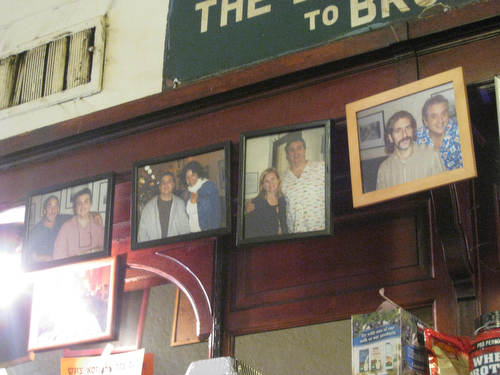 But Greg was also fascinated that most of the photos seemed to be taken with the same guy.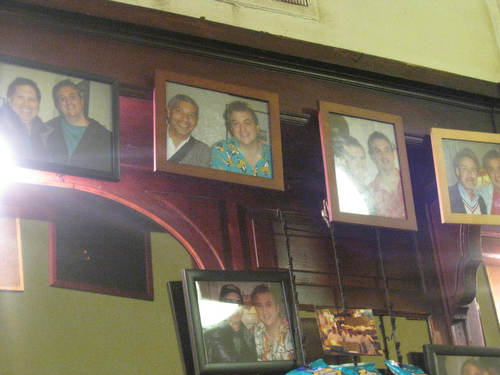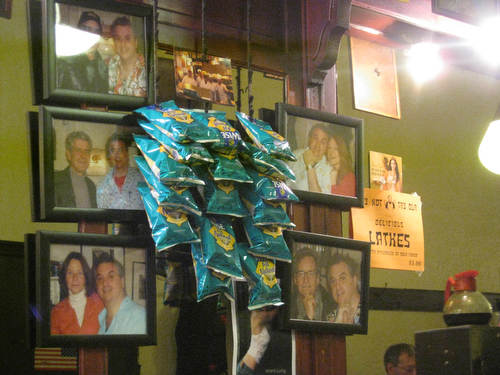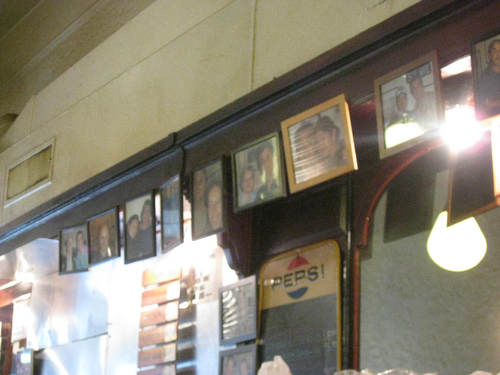 Greg also got a malted. Chocolate, natch.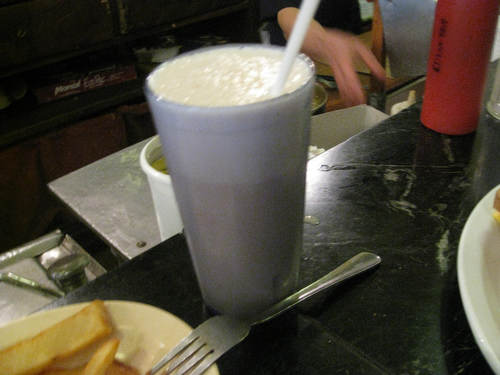 My sand-bitch came: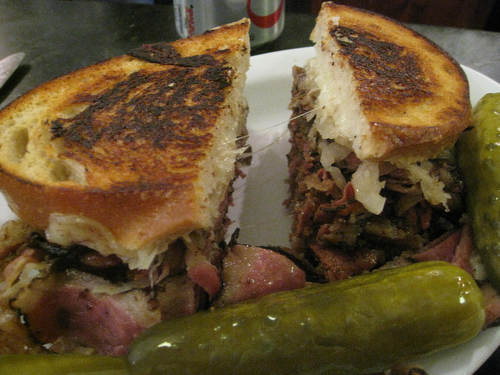 Gooey goodness: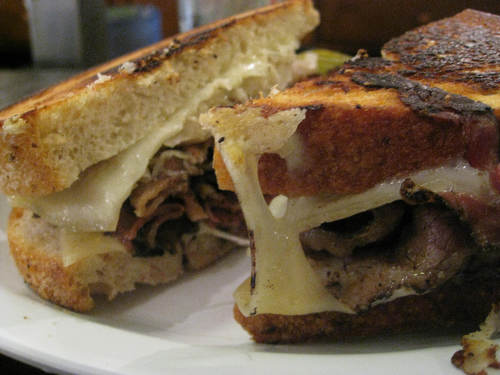 I went for the onion rings.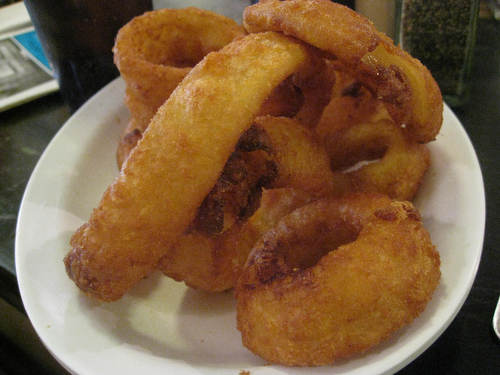 In the back of the place there are a few more tables: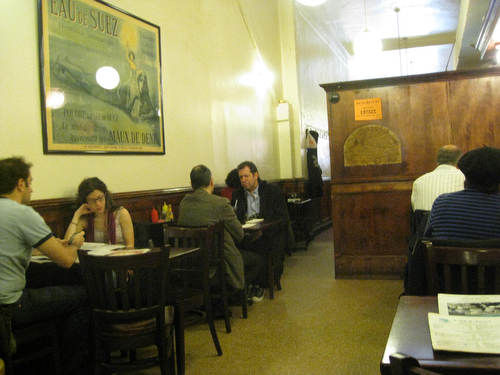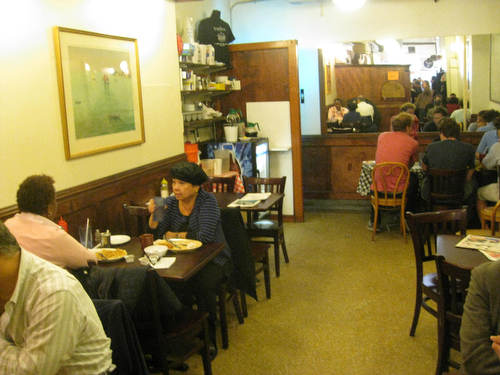 Looking toward the front from the back: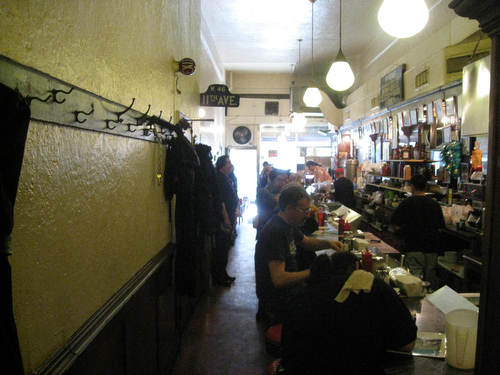 Guess who Greg asked to ave his photo taken with?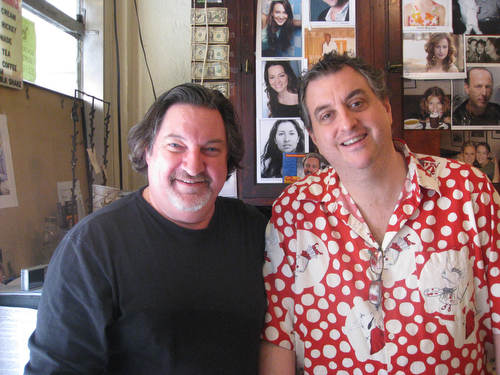 His response?

"If that's your idea of a good time."

Indeed it is.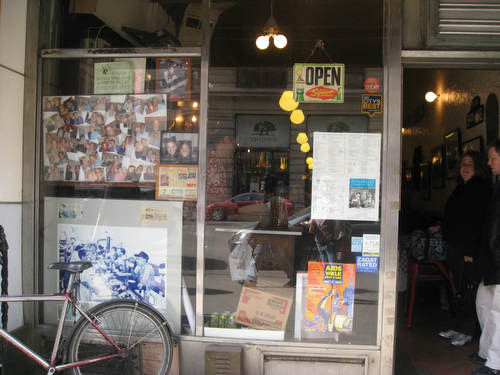 Eisenberg Sandwich Shop, 174 5th Ave., New York, NY 10010
(212) 675-509
Comments
Add Comments