Jump to navigation
A Simple Supper at Cosette
For supper Monday we decided to stick close to home. We went to
Cosette,
a cute French bistro around the corner from Booís apartment. Itís the kind of place everyone wants to discover: a relatively unknown, cute little bistro where the food is classic and the service is friendly. Itís not the sort of place youíre going to travel all over town for, but itís exactly the kind of place you want in your own neighborhood.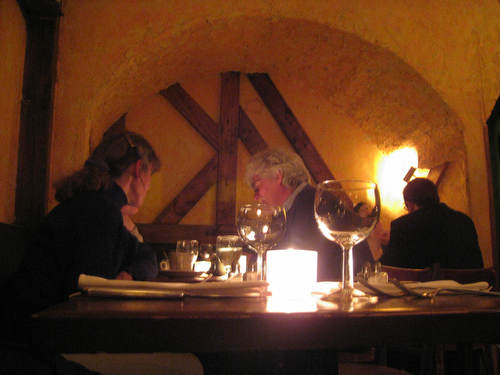 It looks like itís been there for ages, but itís actually only about 10 years old.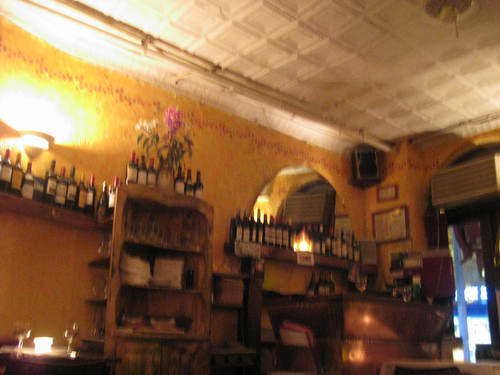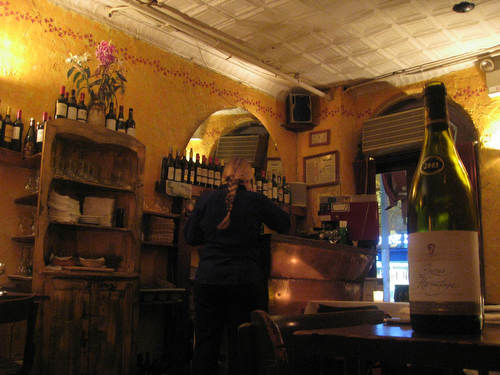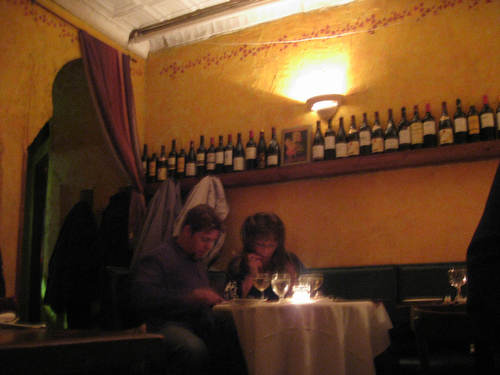 Les dorkages: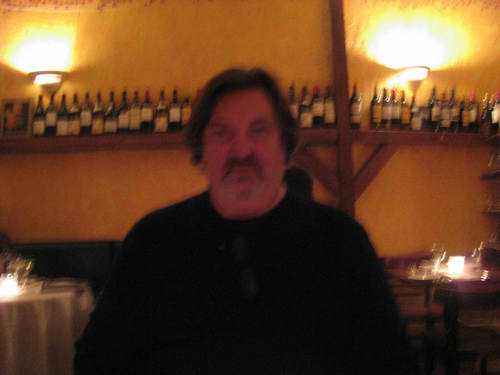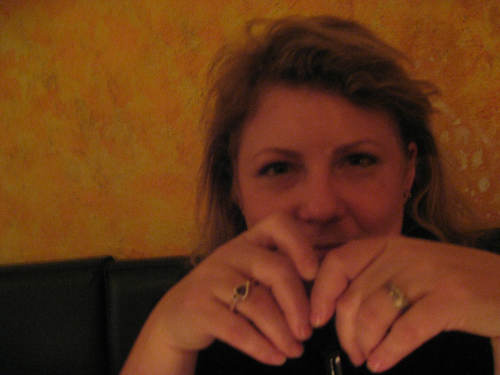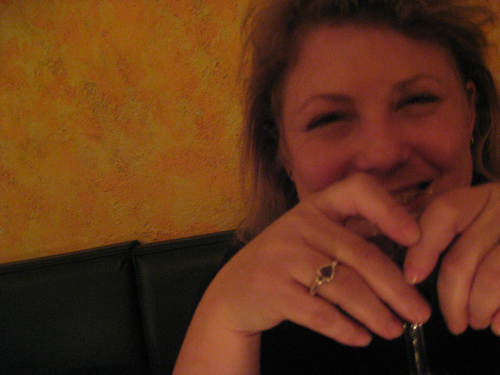 We had a calamari special with a tomato sauce.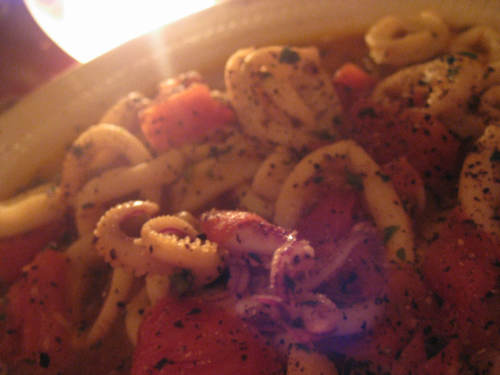 And an amazing pissaladiere: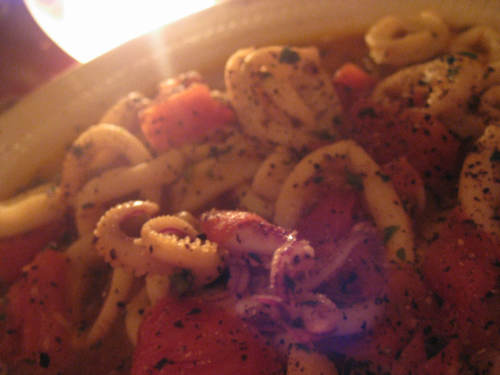 A pissaladiere is a French tart made with caramelized onions, olives and anchovies. It sounds like it might be yucky, but itís buttery, sweet and delicious with a little bite from the olives. The anchovies really just give it salt and a little depth. This version was out of sight.

Sorry it was superdark in there. Hard to see, but I got the hanger steak: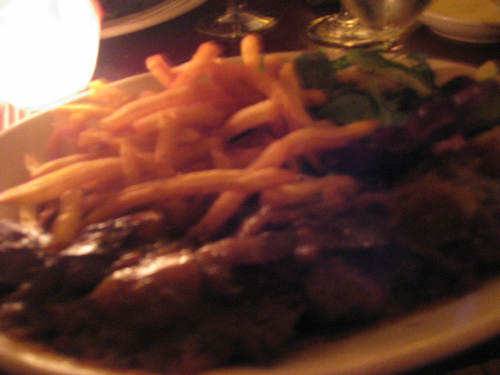 And the hunna got the half roast chicken: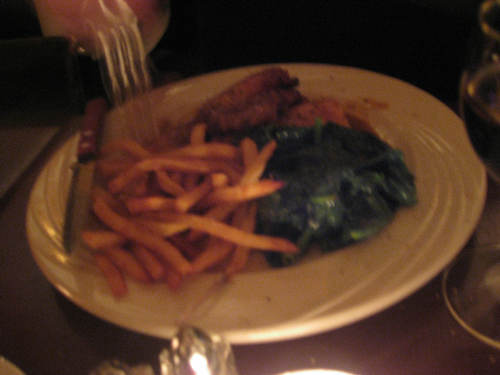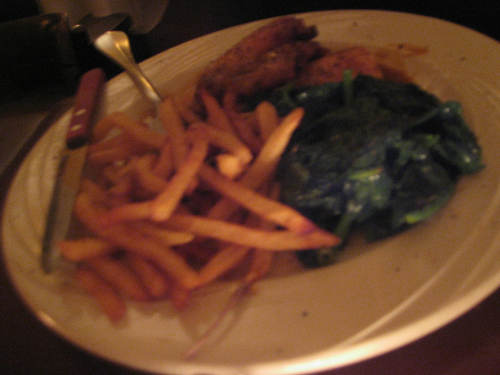 The food was just what we wanted: simple and tasty.

We had two delicious bottles of Cotes du Rhone. Isnít that the best? In the city, you can just walk home.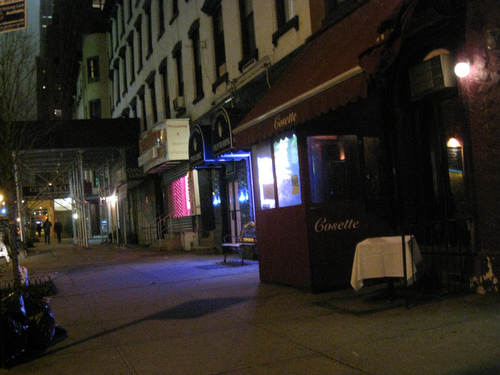 PS: If youíre looking for a landmark, the restaurant is right across the street from the (new location of) the Second Avenue Deli.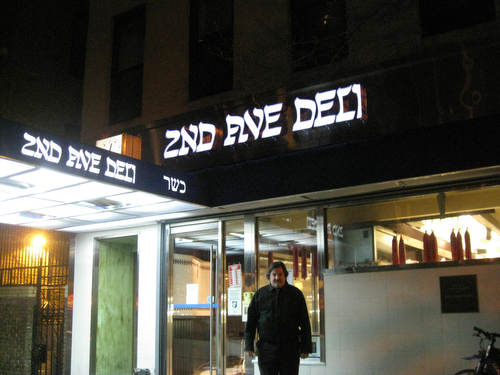 Comments
Add Comments