Jump to navigation
Supper at Falai
For supper, we stayed on the Lower East Side and went to
Falai,
which I've been wanting to go to since it opened several years ago. Owner Iacopo Falai came from the pastry department at Le Cirque, and he also has a bakery across the street. The food is modern and creative Italian. You'll find some foams. Some dishes, like my mushroom parpardelle with fig puree, were very very good. Others were not as special. But everything was gorgeoulsy presented.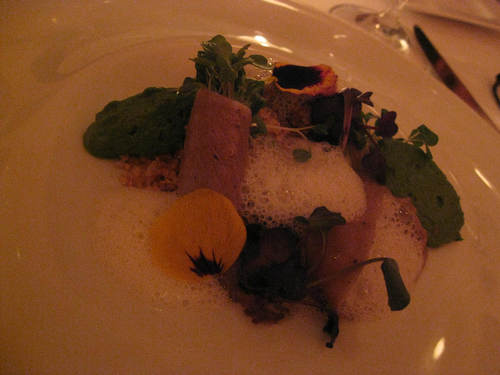 In the intrest of keeping the NYC posts coming, I'm going to forge ahead with this, even though I'm not sure of all the dishes that Greg ate. We'll have to get him to come back and fill in the missing details.

First, a look around.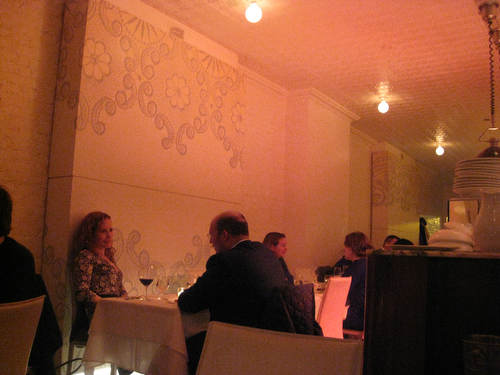 The restaurant is long and narrow in the front and opens to an L in the back. It's all white. Very white. For some reason this comes across as pink on my camera, and all the photos have taken on this tone.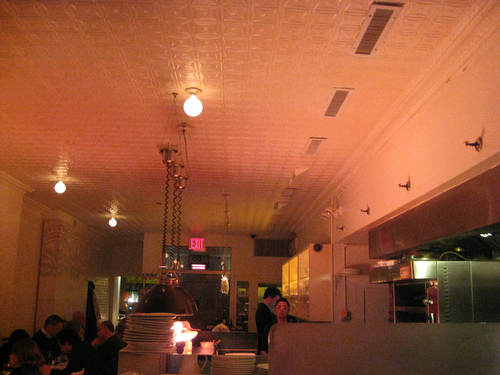 We had an absolutely amazing waitress.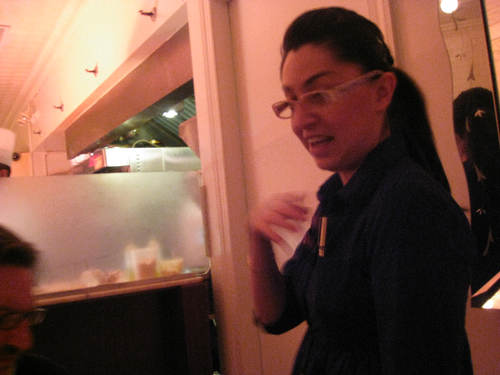 She was personable and efficient and funny, plus she recommended a terrifice wine that I'm still lusting after.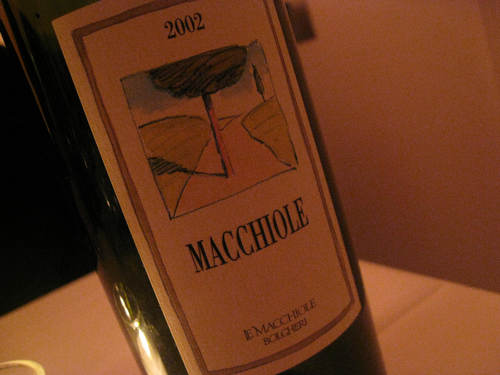 Macchiole 2002.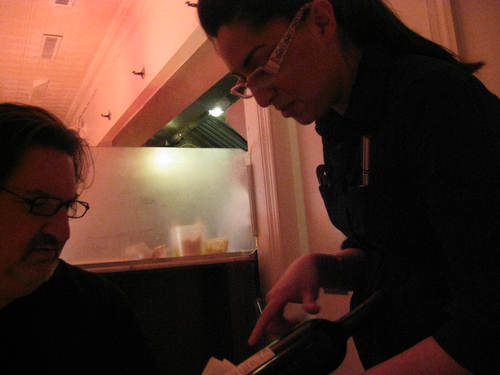 Yum.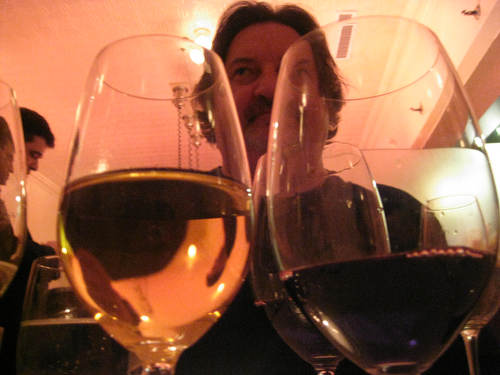 We started with an amuse. Very cute. I think it's some sort of meringue but I can't remember.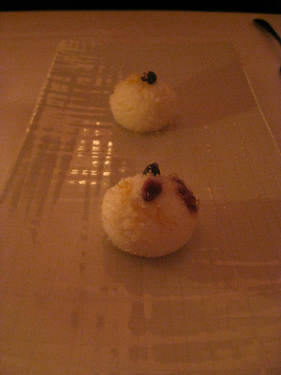 My dish. Baby octopus, granny smith apples, Piemonte black rice, curry emulsion, squid ink sauce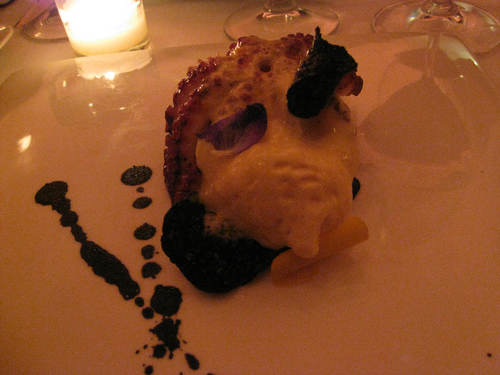 Delicious. And beautiful.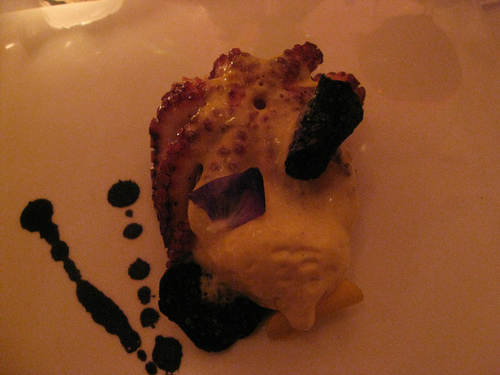 Greg's dish: Thinly sliced braised veal tongue, salsa verde, soufflé quinoa, horseradish froth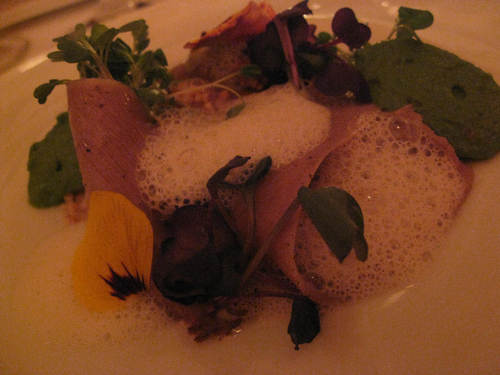 He liked.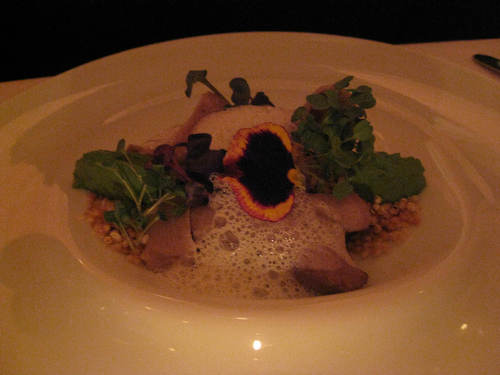 Here was my favorite dish of the night. My thyme parpardelle with crimini mushroom ragu, ricotta and fig purée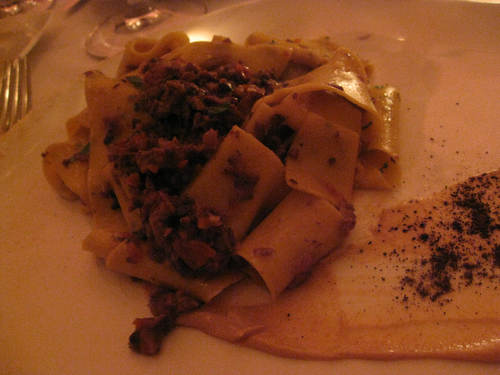 Delicious.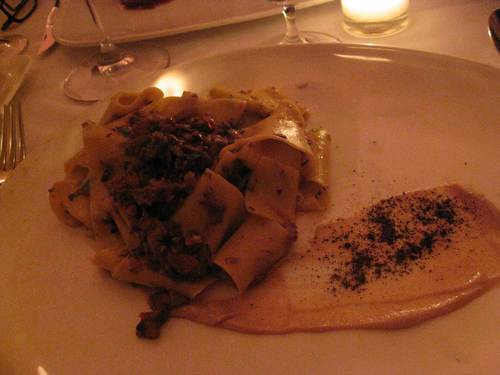 Now we've come to the portion of the dinner that I get a little shaky on. Greg's dinner: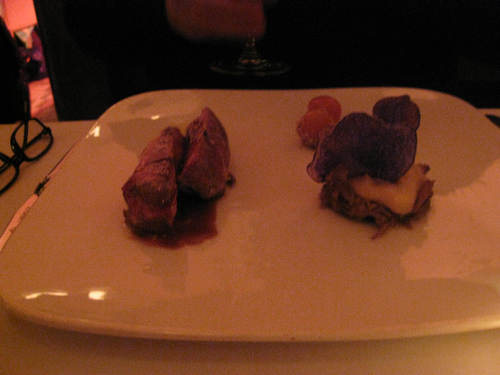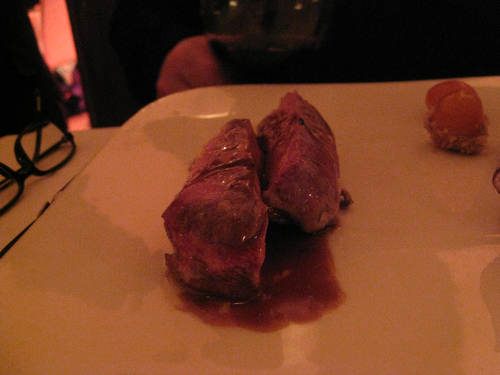 We still had wine left, so we decided to get some cheese. Look how gorgeous.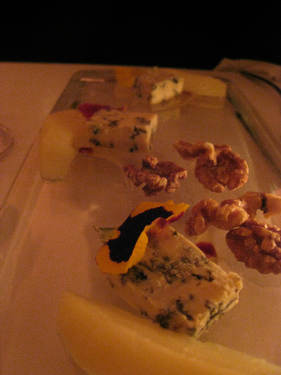 It was really nice cheese and went great with the wine.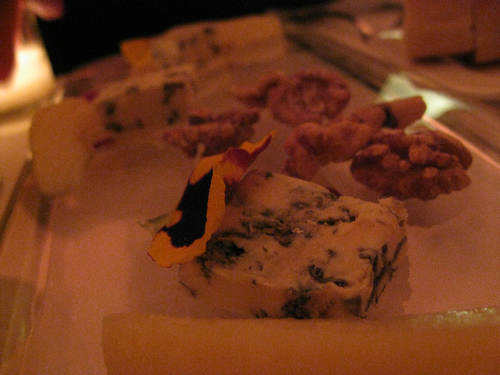 We also went for dessert, and so they sent a pre-dessert: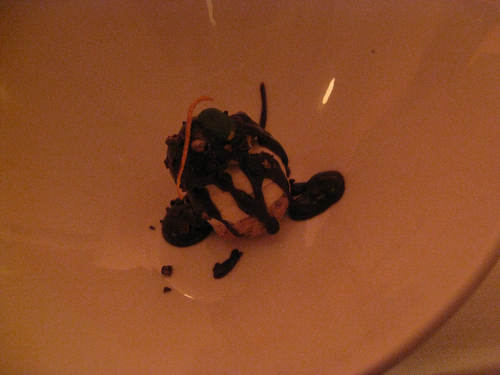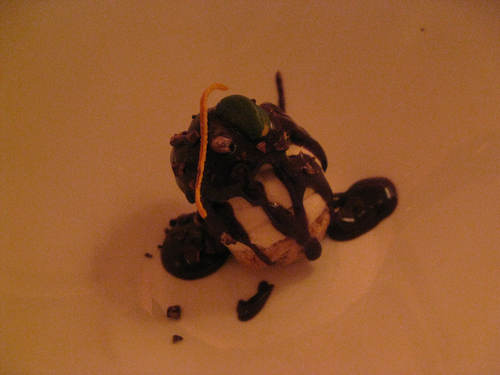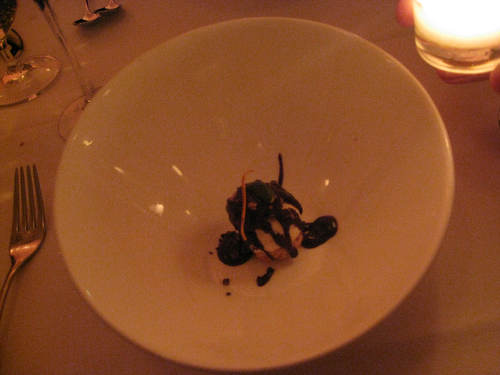 And I do remember the passionfruit souffle:


Comments
Add Comments