Jump to navigation
Perbacco. It Should Have Stayed a Trattoria
I had been wanting to try
Perbacco
for several years because I'd heard it was a great little trattoria. Then a new, avant garde chef took over the kitchen, and
Frank Bruni reviewed it.
So I wanted to try it even more. I guess my expectations were a little high because, unfortunately, the food was disappointing. Too bad, because the service was seriously four-star. Well, at least we liked the pasta. Maybe they should have stuck with trattoria?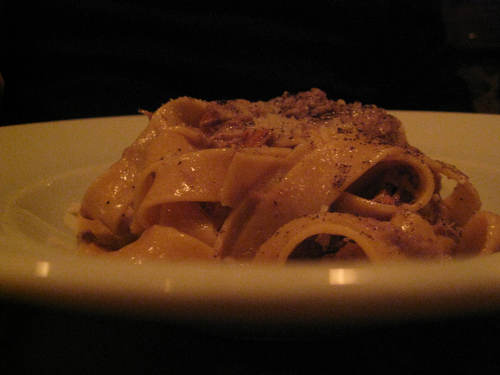 The restaurant, just before a table of 54 took over this long table in the center: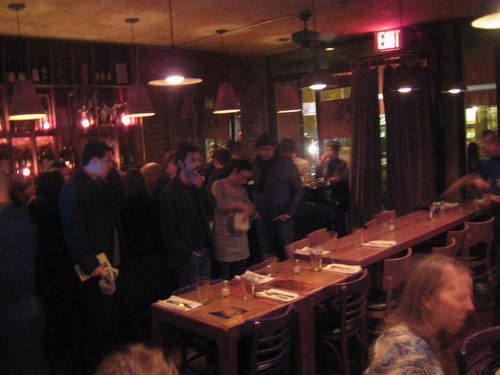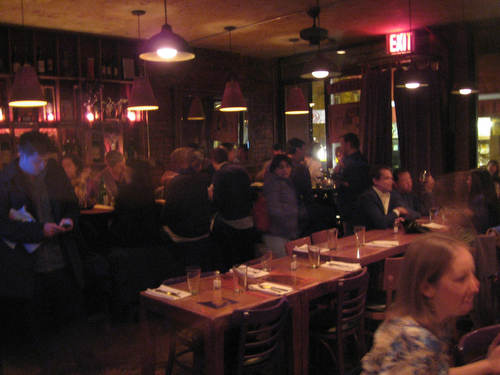 Karen: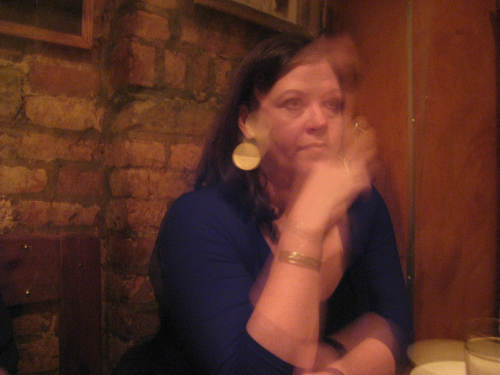 The Hunna: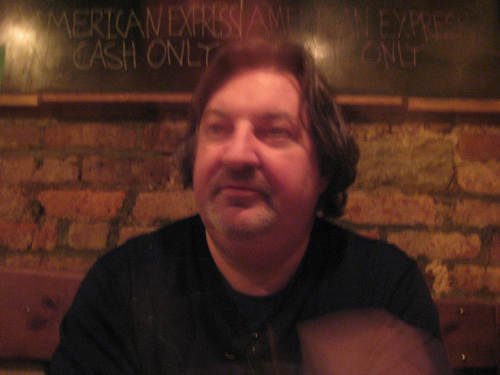 We shared all the food, and so made ourselves a little tasting menu. The first course was smoked tuna over salad: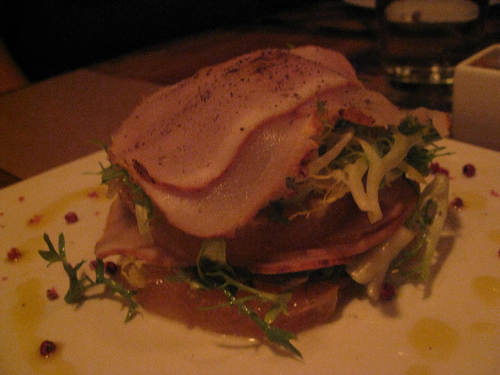 It was freezing cold, so I only tasted the smoke.

"Oh look," says Karen —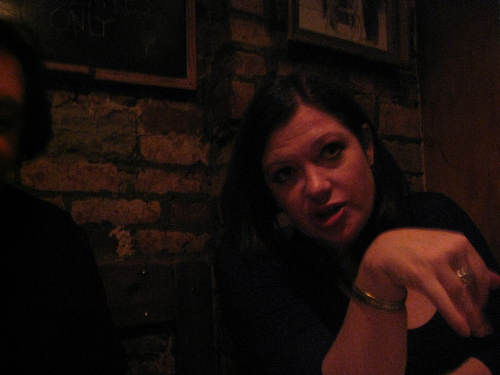 — "the table of 54 is being seated."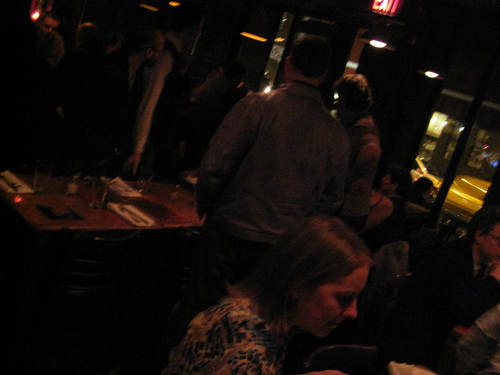 "Oh crap," says Greg —




— "now we won't be able to hear ourselves think."

Our next course was a signature dish: "crème brûlée di Parmigiano."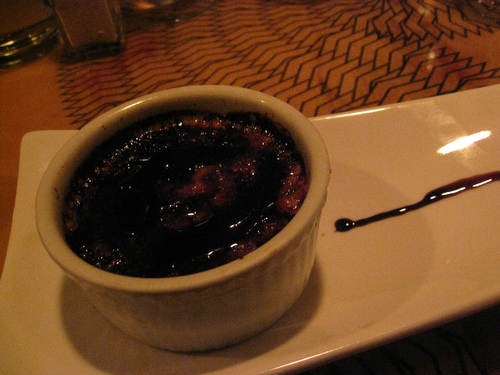 Frank Bruni said:
"An eggy, savory Parmesan custard with caramelized brown sugar on top, plus a splash of reduced balsamic vinegar. Strange? Not when you think about the way a plate of sharp cheese is often embellished with sweet and tart sidekicks. This little dish was a big riot of complementary effects, in closer proximity than they usually are."

We found the balsamic burned and too thick and the cheese clumpy. Big disappointment.

This was some sort of baccala: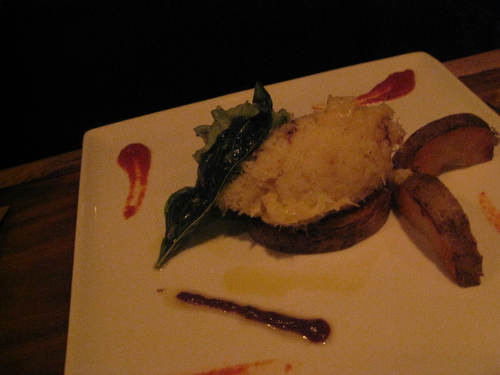 I remember it being OK.

A soup. I don't remember what was in it:




Looks like an egg.

Ravioli.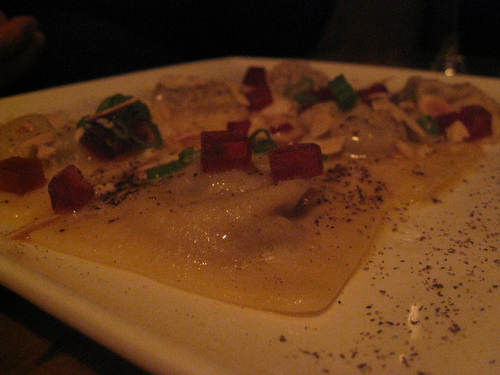 Nice work on the dice. Too bad it was also cold.

I don't remember this either.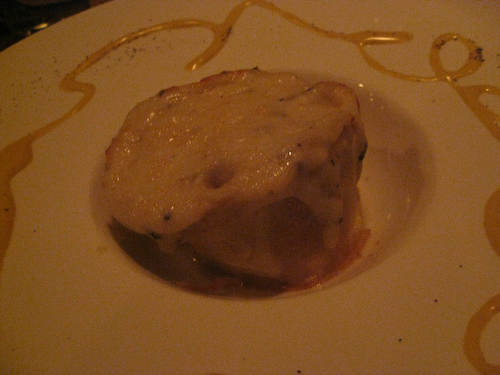 The beef short ribs were good: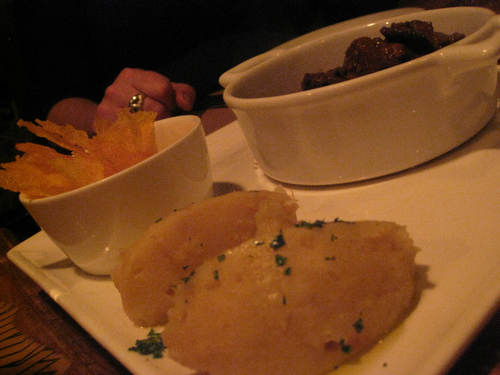 These were not avant garde. See, trattoria.

Dessert was simple.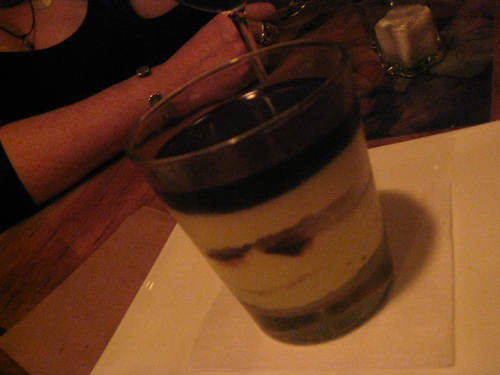 And yes, the table of 54 was loud.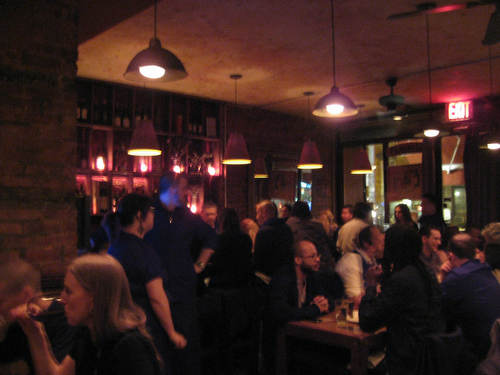 I don't know. Maybe if it weren't a Saturday night it would have been better. But doubtful we'll be back.

Comments
Add Comments