Jump to navigation
Brunch at Alias
For Sunday brunch, we headed to
Alias
on the Lower East Side. Itís a great neighborhood place with simple food made with good ingredients. And thereís a little Southern and midwestern thrown in there for good measure. Like with my heuvos rancheros.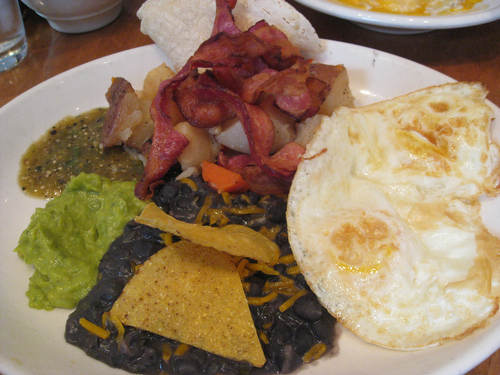 The outside is decorated with Christmas lights, which also gives the exterior a little Latin feel.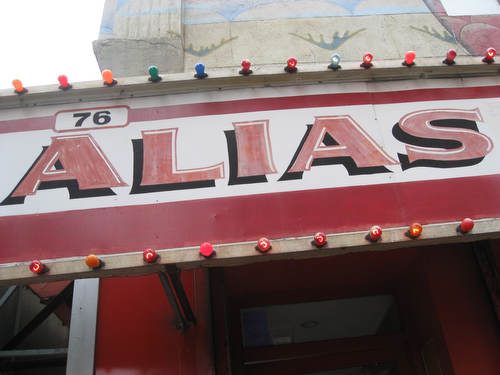 BTW, Iím just throwing this photo in for good measure because I really liked the font of BLKER. Anybody know what it is?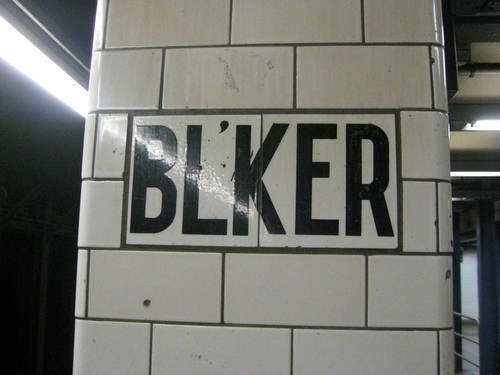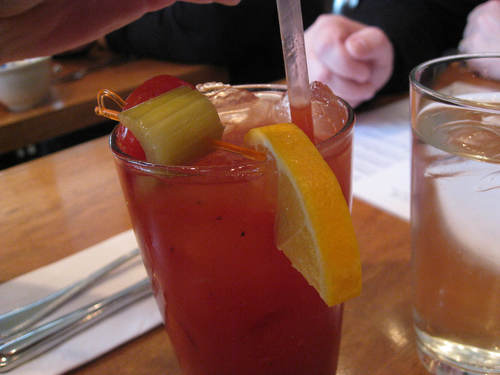 OK back to Alais.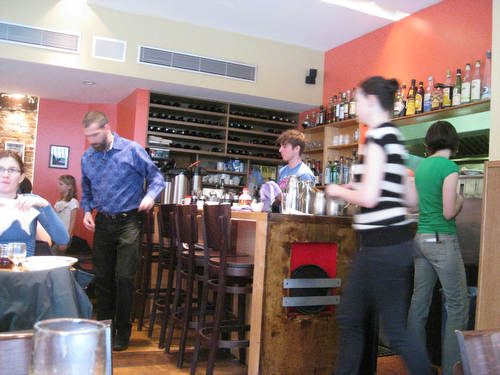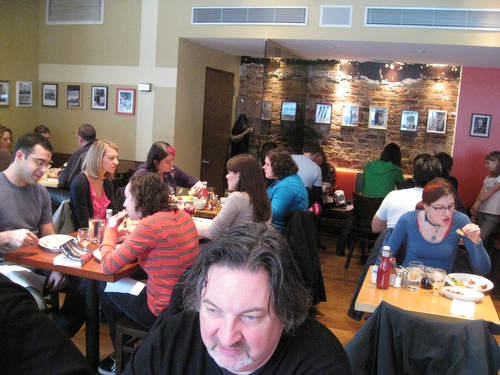 We got bloodys.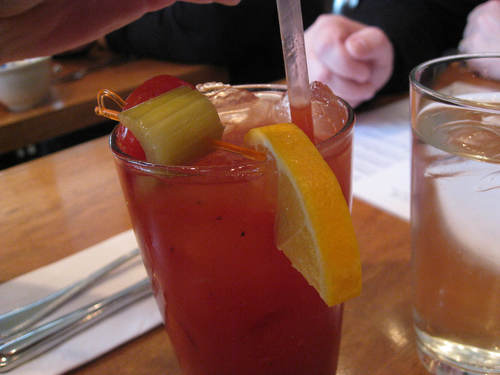 And cokes.




A look around: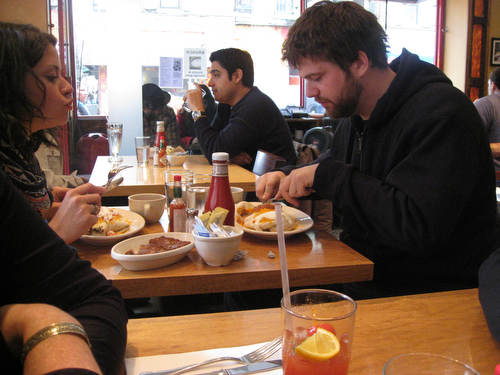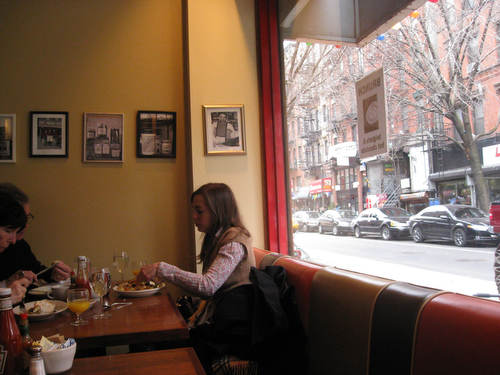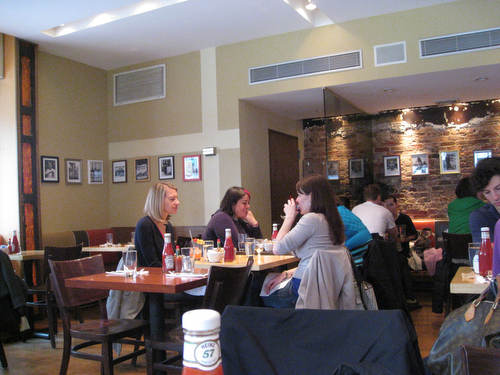 For our first number, we got the cheese grits ó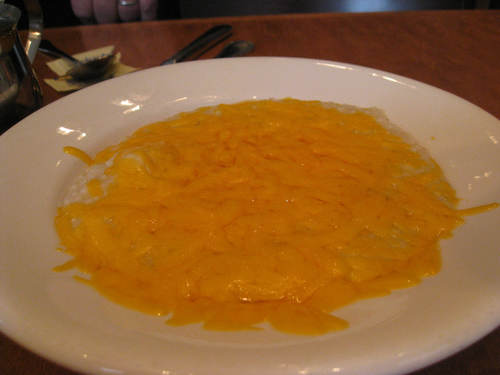 ó and a scrapple-like thing called goetta. Apparently itís a specialty of Cincinnati.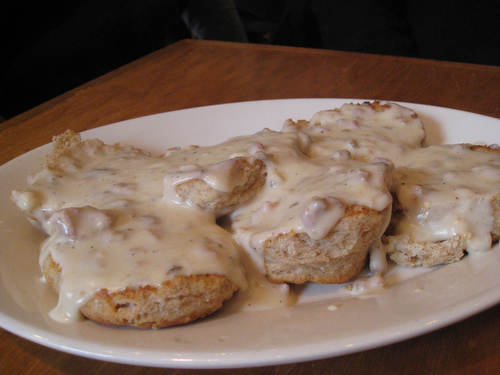 Both were very bad for you, but very good tasting.

Karen got a breakfast burrito.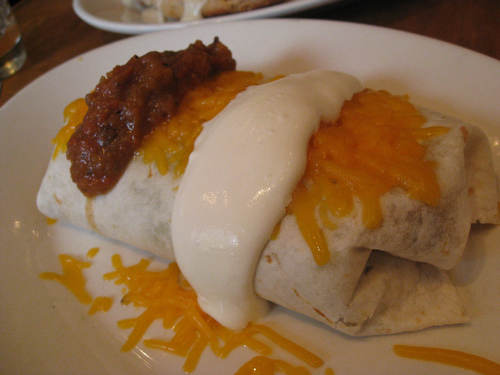 It was good but unfortunately cold.

I got the huevos rancherso.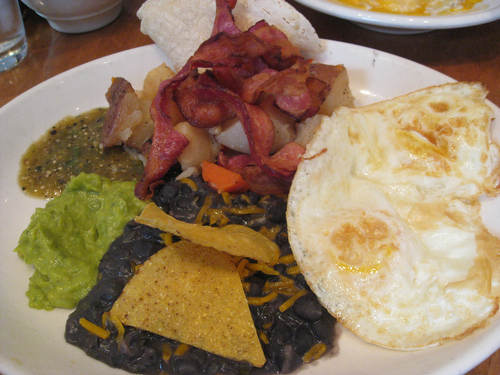 I loved them.

Greg got eggs benedict.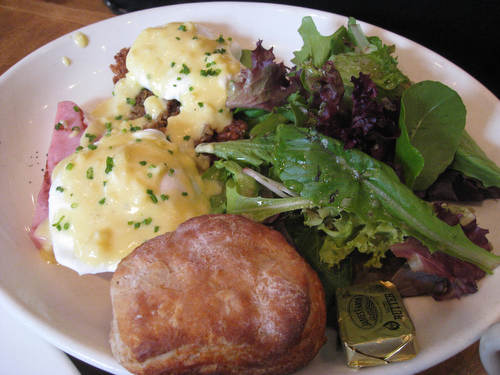 Very nice.

Out the window, a street scene: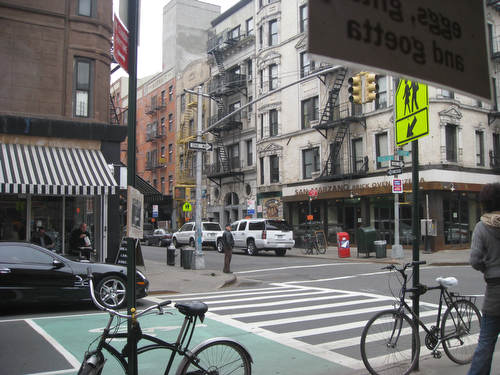 Street scene with taxi: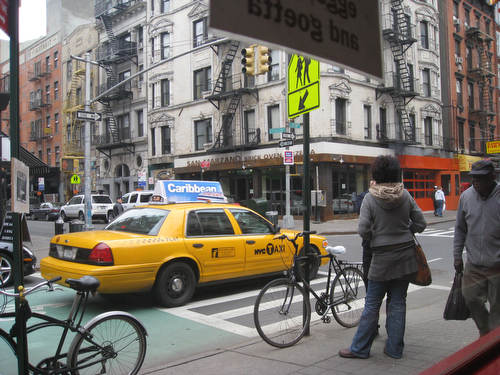 Good brunch, Alias. Good food, no wait, and not expensive. Bravo!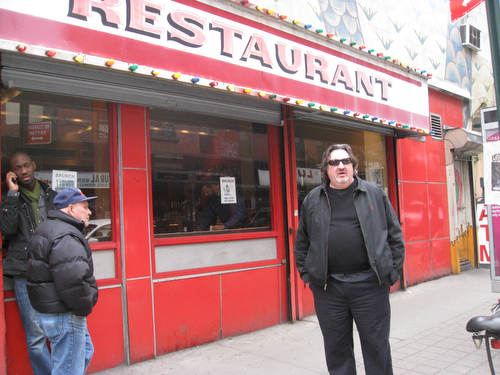 Comments
Add Comments