Jump to navigation
Saying Goodbye at 'inoteca
All packed and ready to go, we eeked one more meal and a couple glasses of wine out of the deal before heading home on the train. Just down the street from Boo's is the newest branch of
'inoteca,
a cute little Italian wine bar and trattoria. We got one of each:
We walked down Third Ave and stopped to take photos in front of a funny bakery: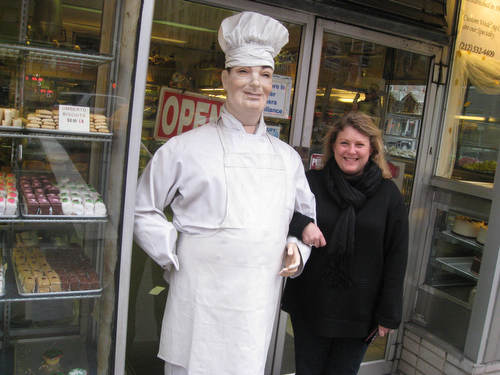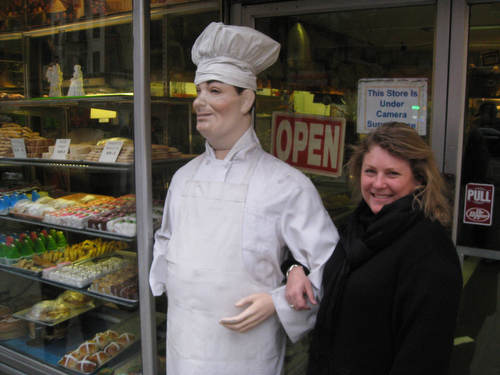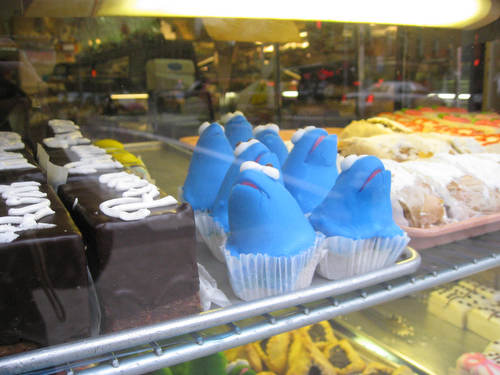 Walking down:




We have arrived.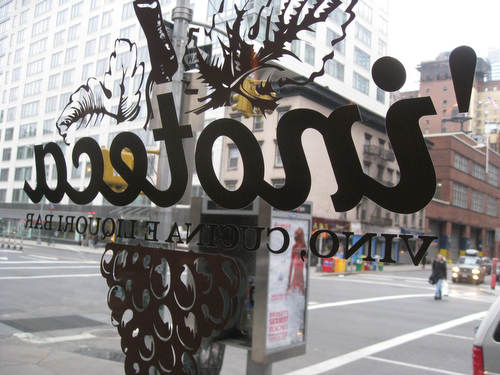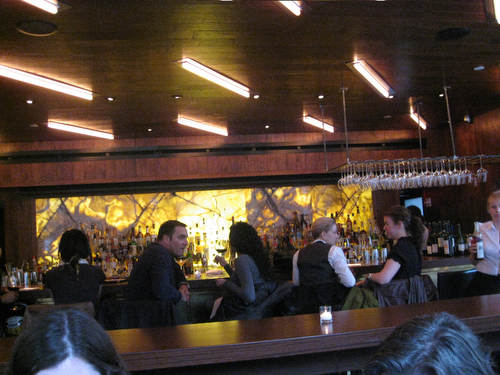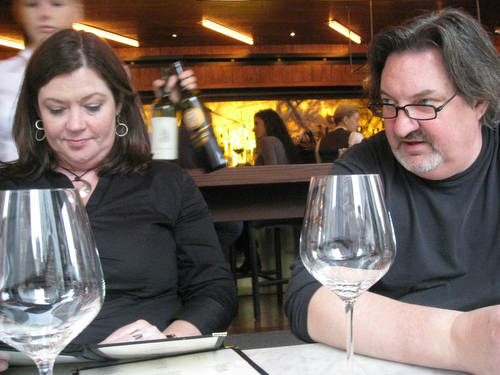 Our wines: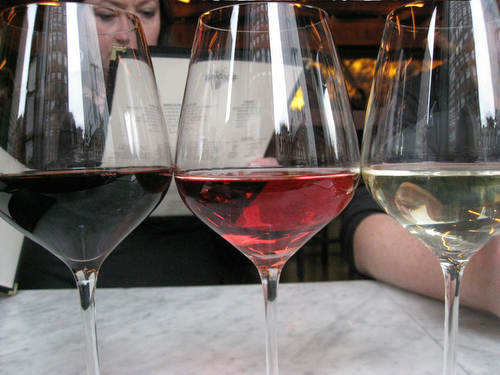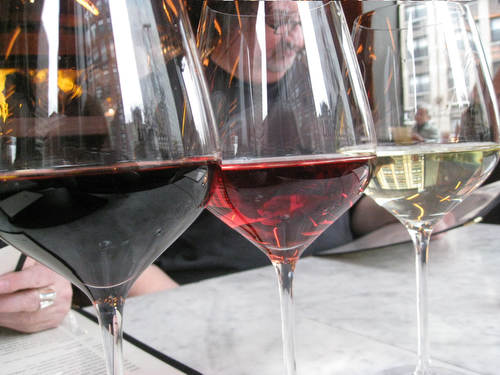 The room: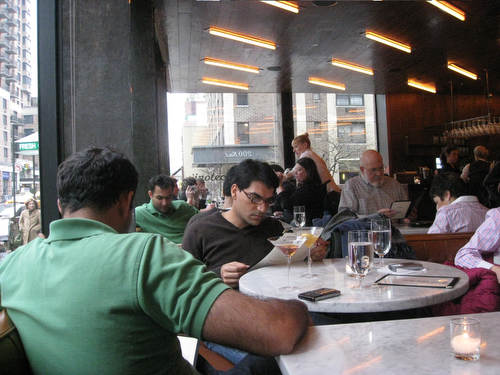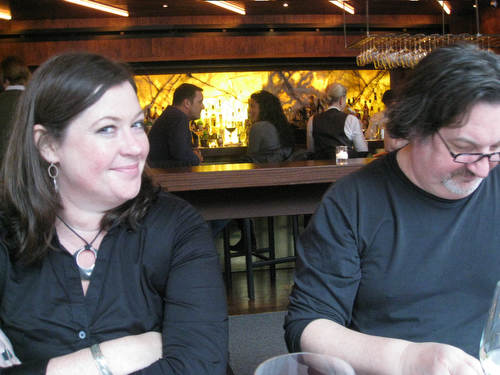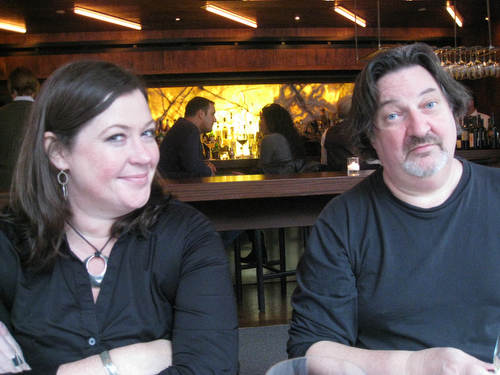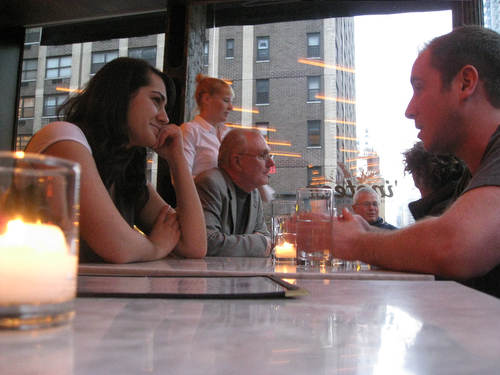 A few crostini: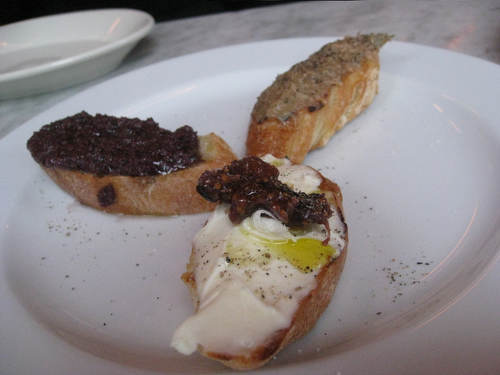 Fig was delishy.

The beet salad: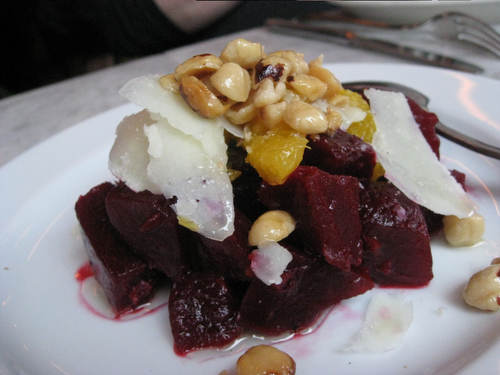 Also good.

Calamari skewer: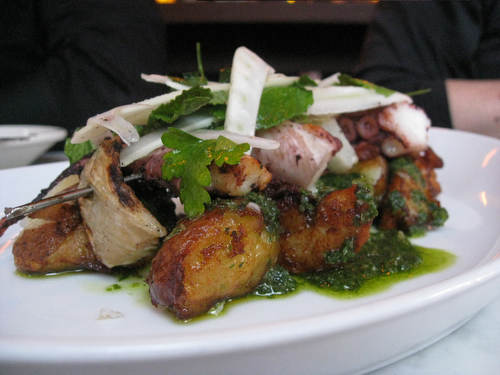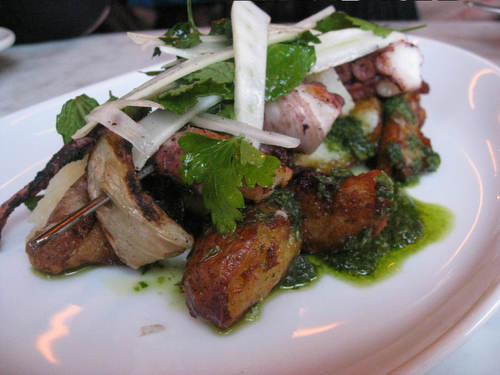 On our way out, the restaurant was very full.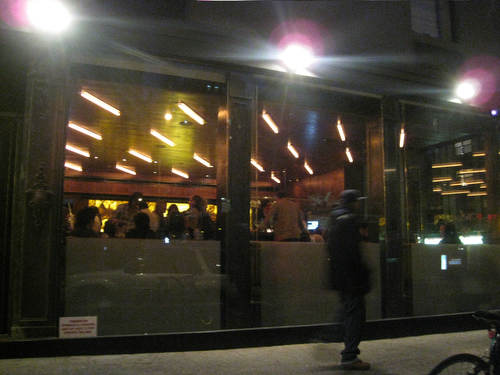 Karen headed for the airport, and we made our home. Here's Hunna with the lamp we picked up on the street: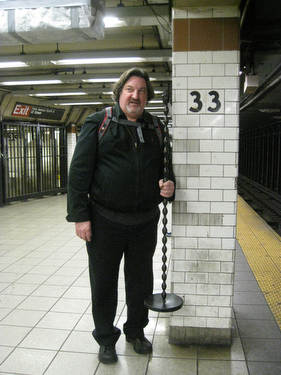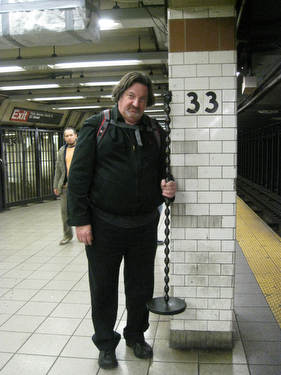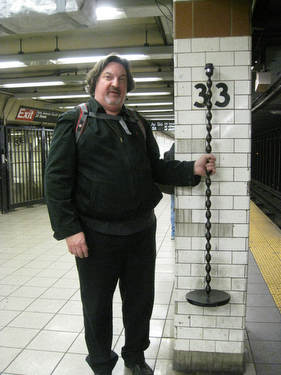 We thought the lamp would look funny in Grand Central Terminal: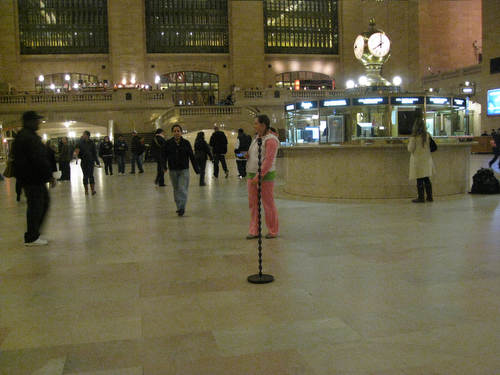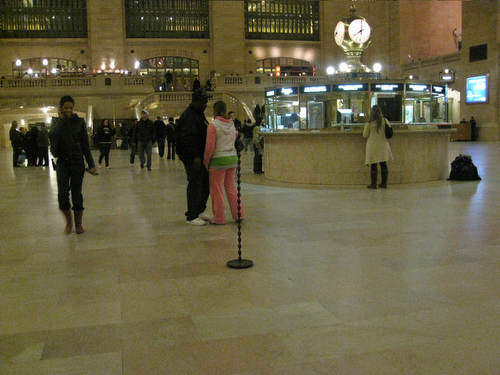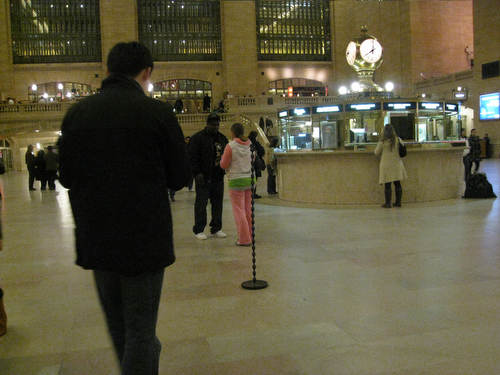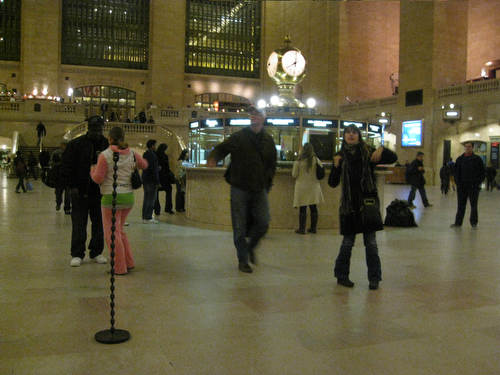 On the train. On the way home.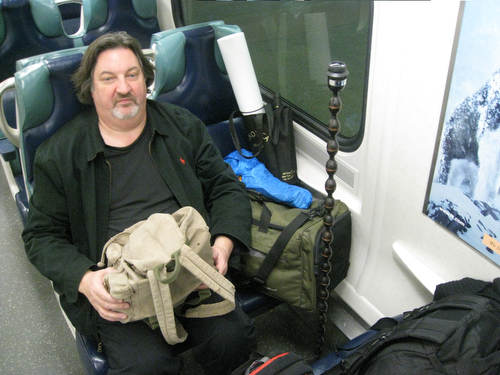 What a fun vacation.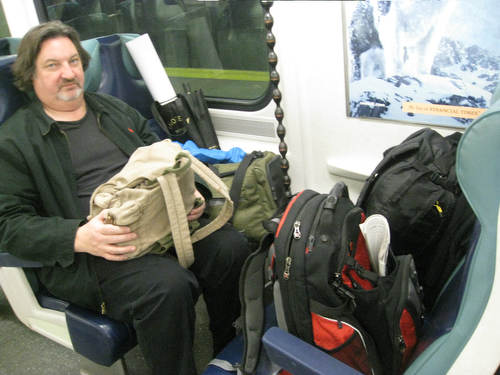 Hope you enjoyed tagging along.
Comments
Add Comments