Jump to navigation
Lunch at Love Lane Kitchen
For lunch, we lucked into some truly delicious food!
Love Lane Kitchen,
an adorable little cafe in Mattituck, does its own homemade corned beef. That, and every thing else we tasted, was made with care.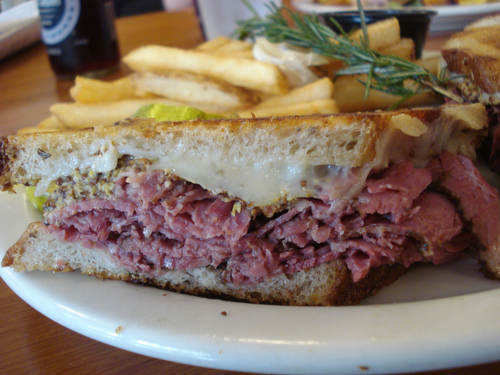 Open, bright and cheery. There are big windows in the front that look onto Love Lane.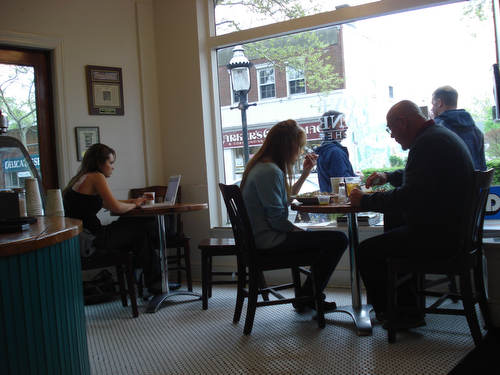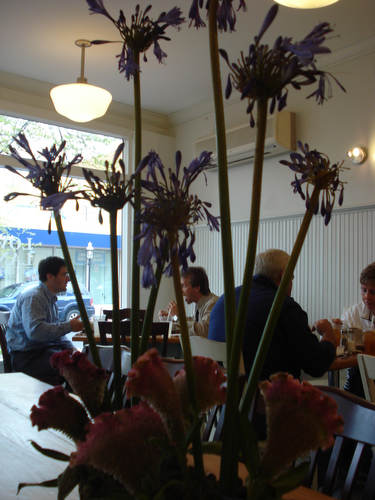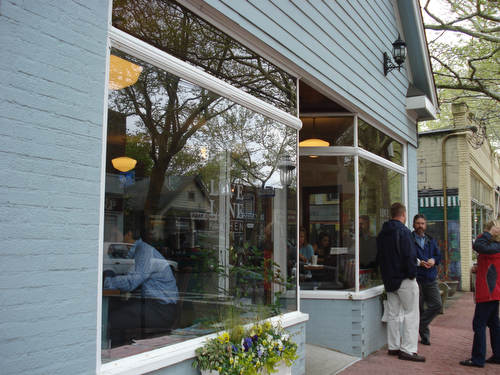 And a bar to the right as you walk in: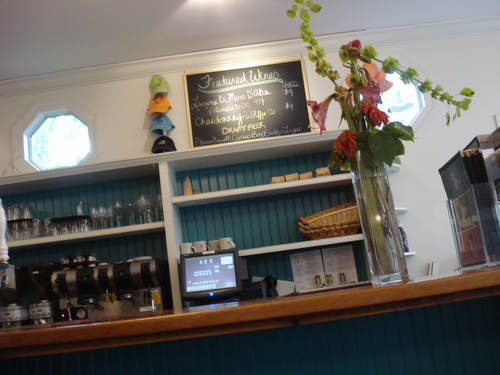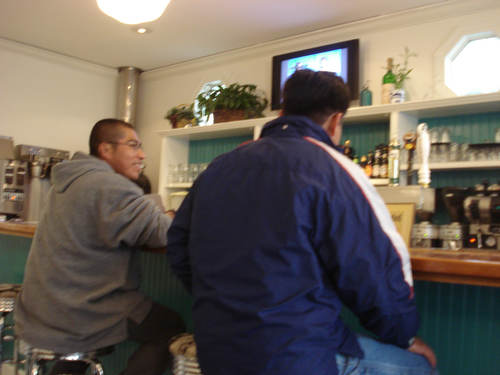 We sat at the communal table in the center: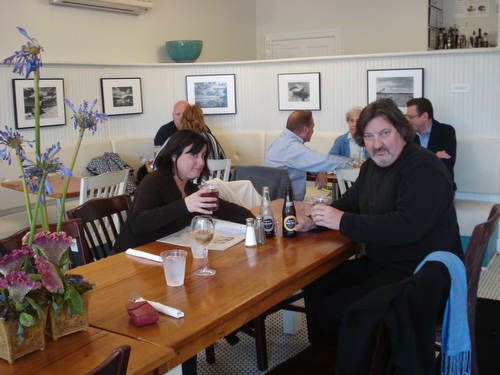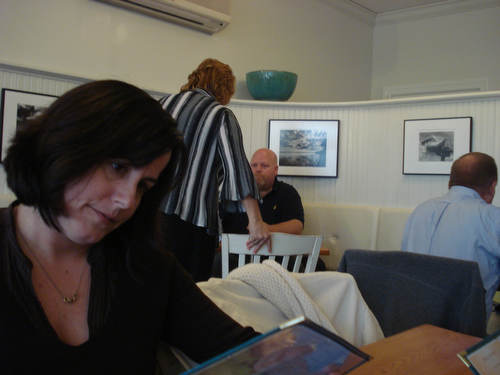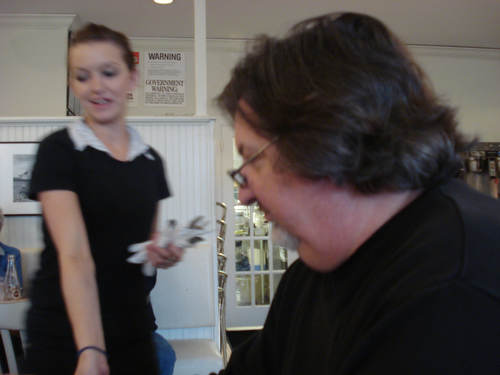 Note my haircut.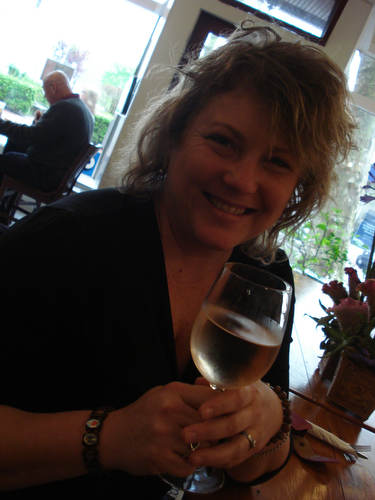 Itís tres short. Iím on the last road to recovery from the Great Hair Debacle of 2007: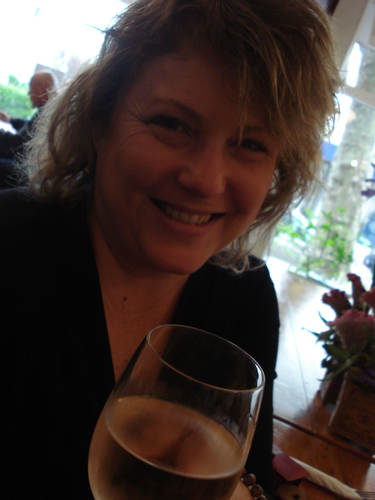 The wine, a white from Shinn called Coalescence should take the sting out of it.

A peek into the kitchen: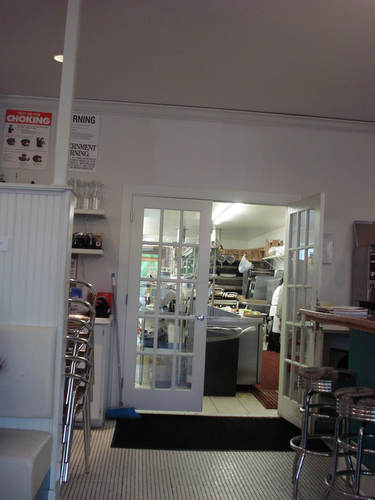 Boo and I split the Cuban and the pastrami on rye. First, the Cuban: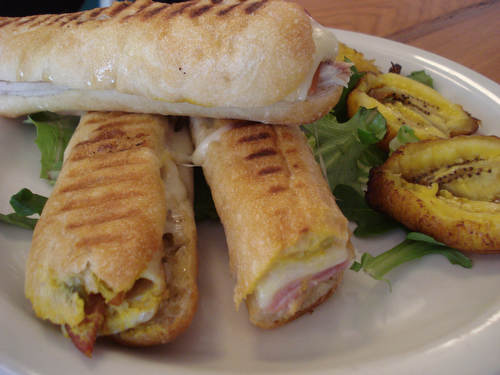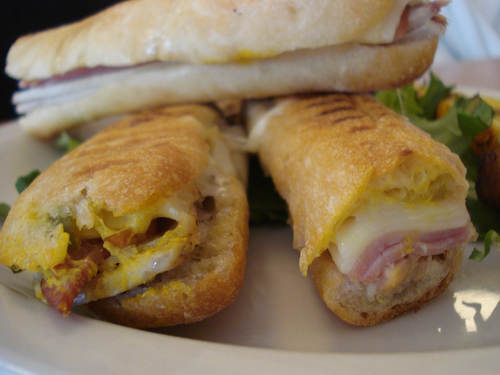 So delicious. Garlicky pork. Swiss. Ham. Yum.

The pastrami, though, was a work of art. Somehow, someway, it was light.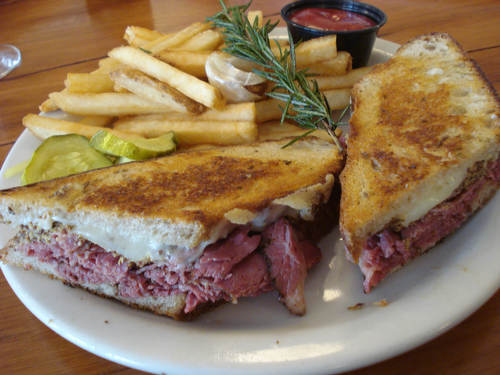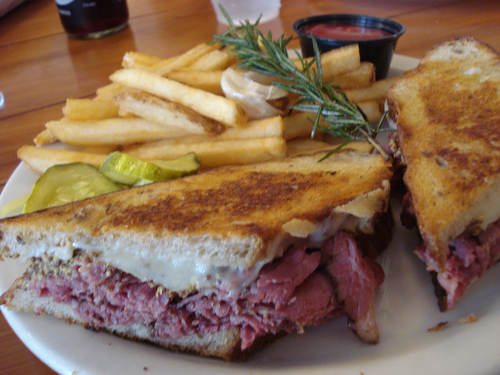 Terrific.

The hunna got a super chicken soup: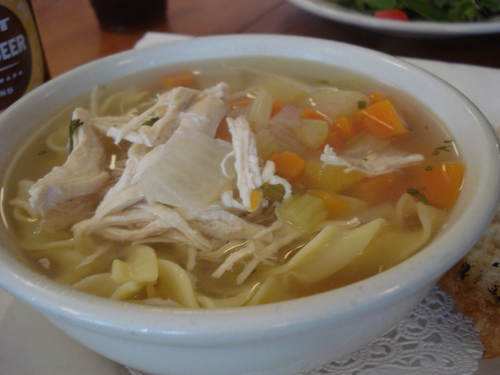 And ordered a salad and fries, too.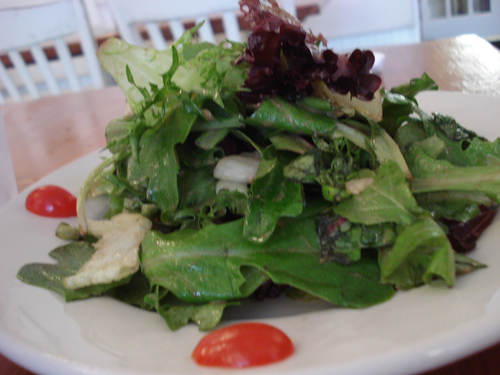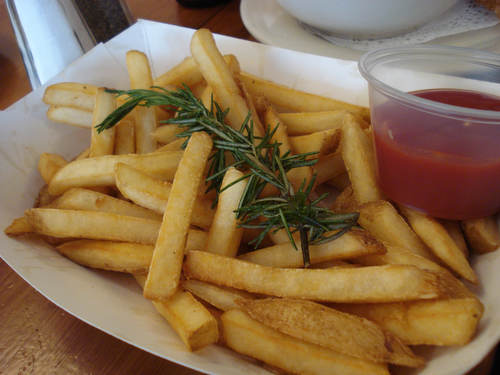 All very well done indeed.

I love Love Lane Kitchen.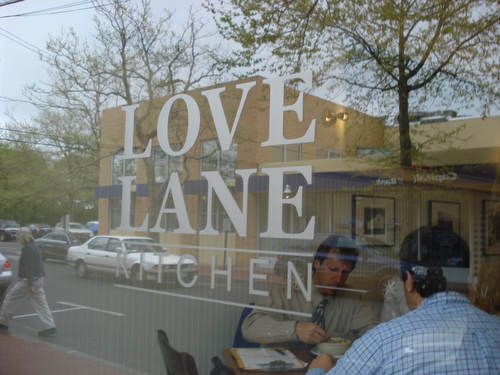 Comments
Add Comments