Jump to navigation
Burgers at the 1770 House. Worth the Trip Out East
After seeing State of Play at the East Hampton movie theater, we meandered down Main Street to check out the
The 1770 House.
Oh my God what a delicious burger: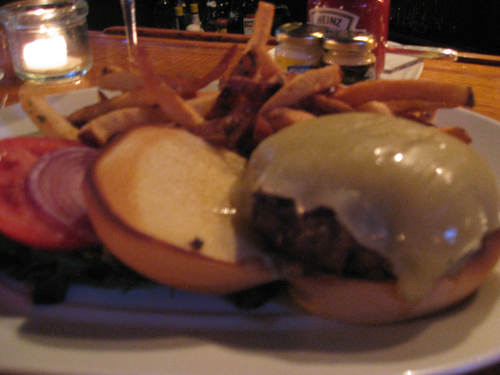 So we were eating in the tavern, not the main dining room. You go down a narrow set of wooden stairs that curves so sharply it might as well be a spiral staircase and you end up in an adorable little room with beams on the ceiling and beadboard on the wayll.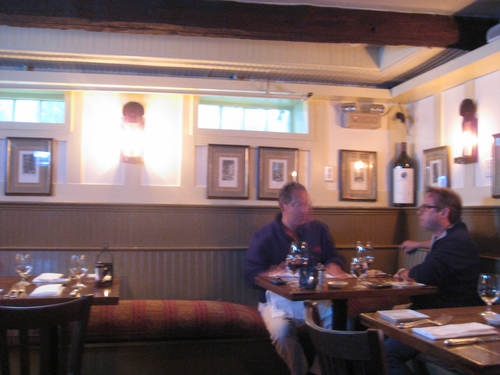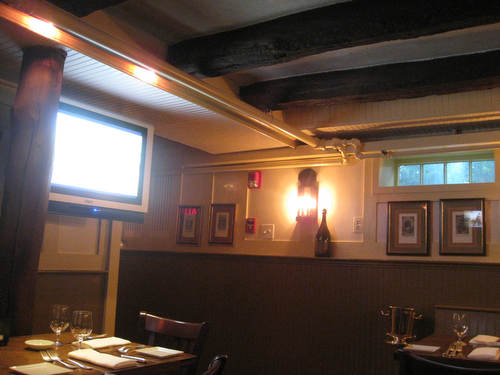 We took three of the four seats at the bar, which is right across from a huge fireplaces.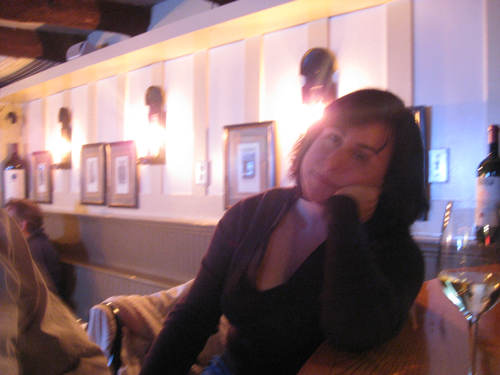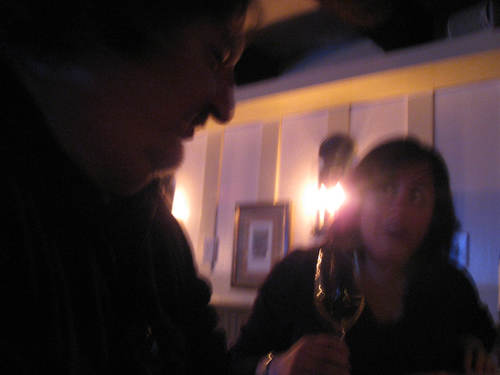 Cathy, our lovely server, poured us some Lieb pinot blanc: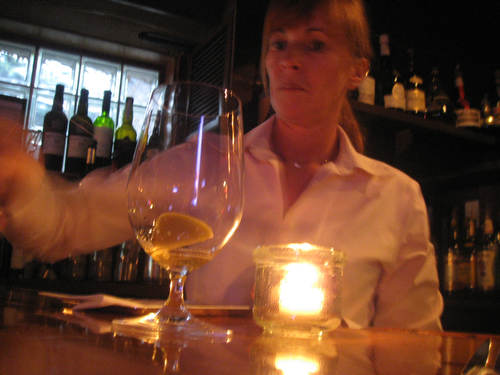 And set us up with a plate of Long Island oysters: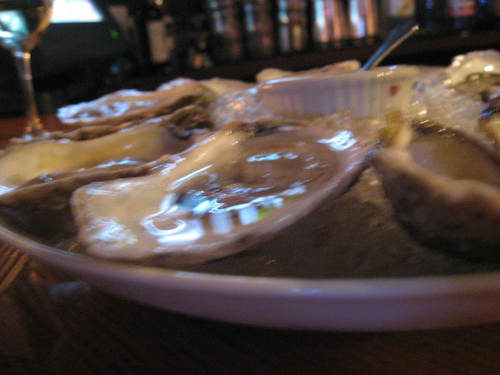 Fantastic.

Then we decided to order from the $20 prix fixe menu. Forgive the photos, it was very very dark:

Boo's marinated white anchovies:




The hunna's green salad: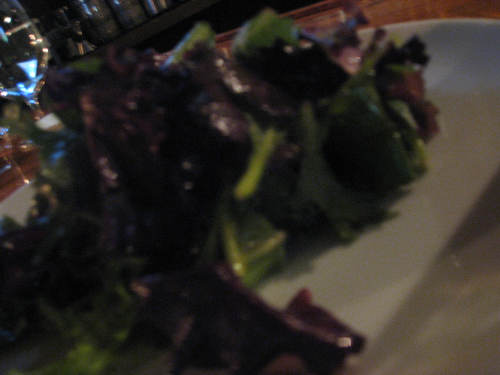 My beets with gorgonzola and toasted walnuts: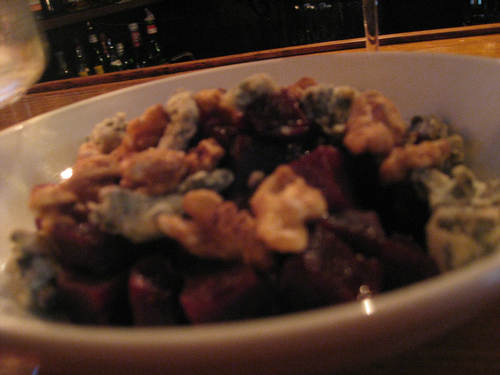 All were delicious.

For our second courses, Boo got the meatloaf: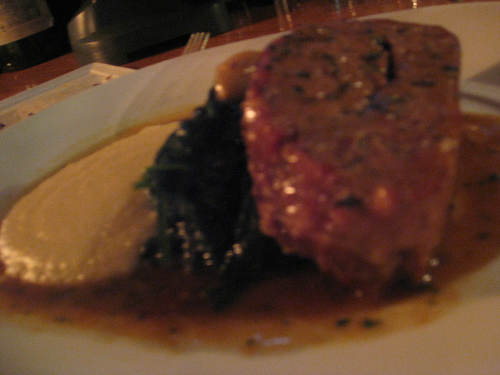 (Sorry DC Fruitbat)

The hunna got fettucine with mushrooms, peas and truffle oil: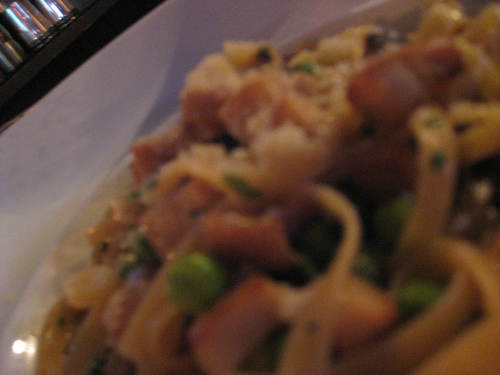 And I got the best burger I have had in a very very long time: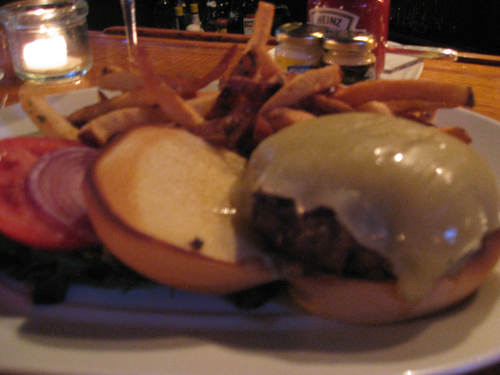 We asked later and were told it is made with brisket and kobe beef. Wow. And it comes with cute condiments: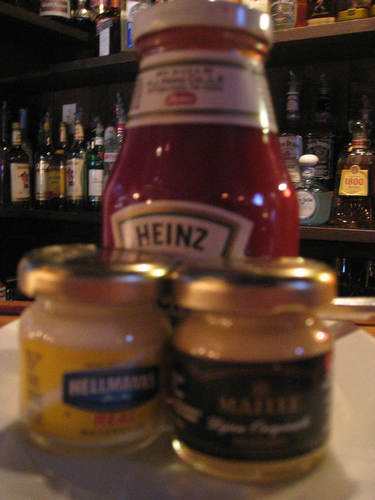 We'll be back, especially for the prix fixe. And especially for the burger.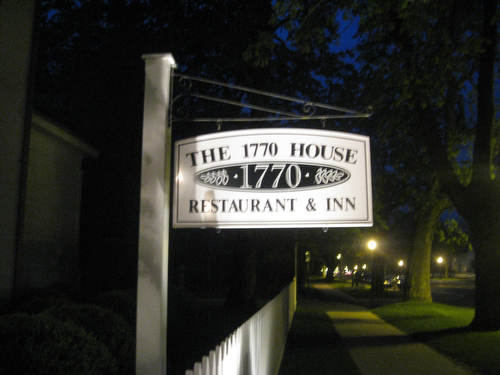 Comments
Add Comments