Jump to navigation
Pizza at Matto
We decided it was time to pull up stakes. So after another movie (The Soloist), we settled in for our last dinner of the trip: pizza at
Matto,
a new restaurant in East Hampton.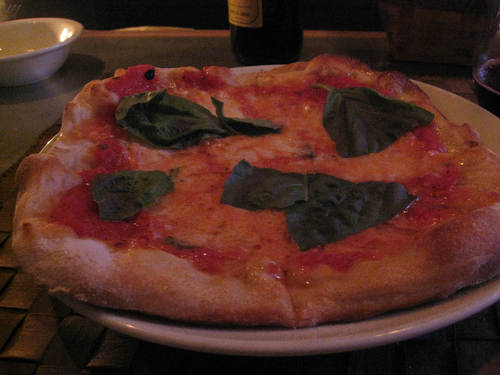 Zagat and Google reviews said the service was terrible, and when we first came in, we felt we might be in for the same. Not a warm welcome; forgetfulness in bringing menus or even offering drinks. But shortly after we ordered a bottle of wine, all was well in the world, especially when it came to PIetro and his attention to us: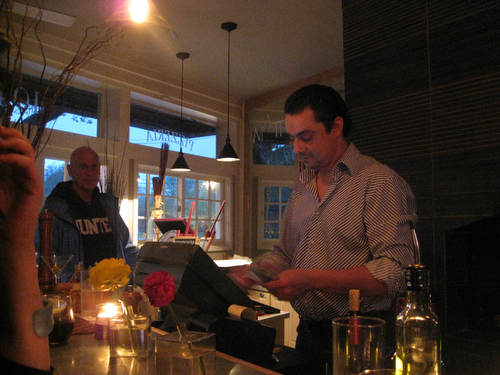 We sat at the bar, natch: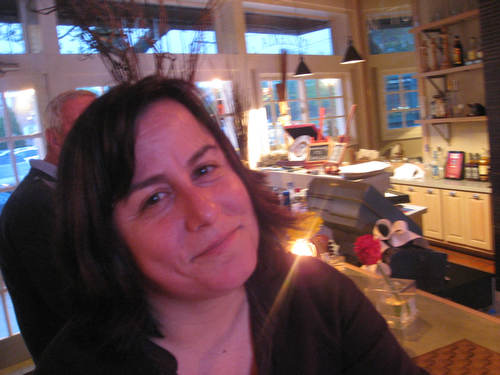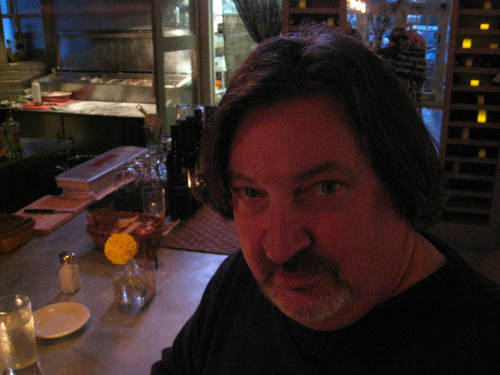 Though the dining room is comfortable, and there is a terrace for al fresco dining when (ever) the weather is nice.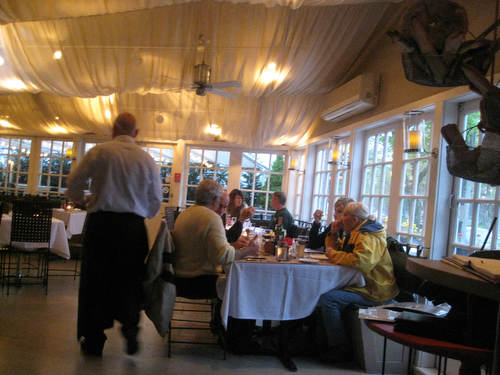 Boo and I split the arugula salad with parmesan, and they split that for us on separate plates, which was kind.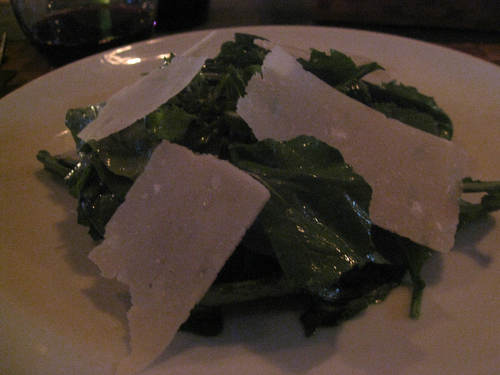 The salad was fresh and clean, lemony and peppery. Very good.

We chose from the pizza menu, which is a little hard to read on the mirror: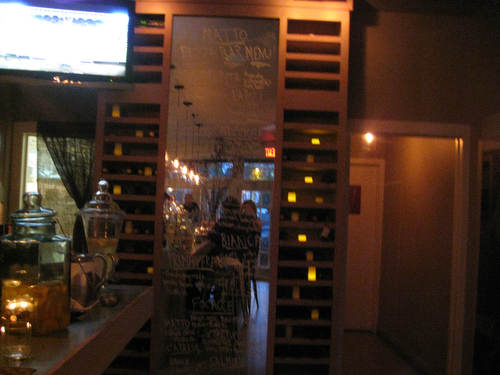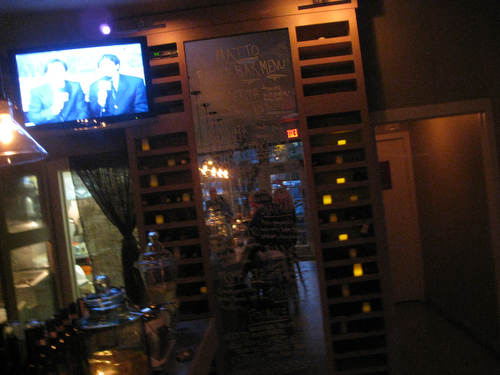 Margherita: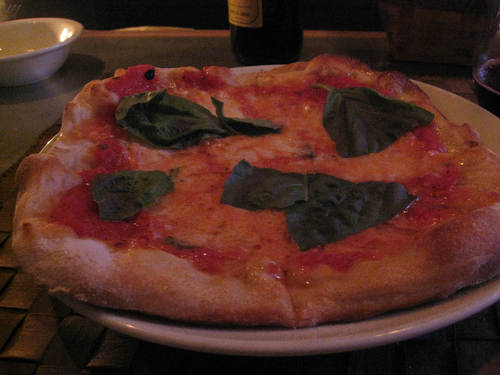 A little droopy with cheese in the center, but great flavor and nice thin crust.

The hunna also got orchiette with sausage and broccoli rabe.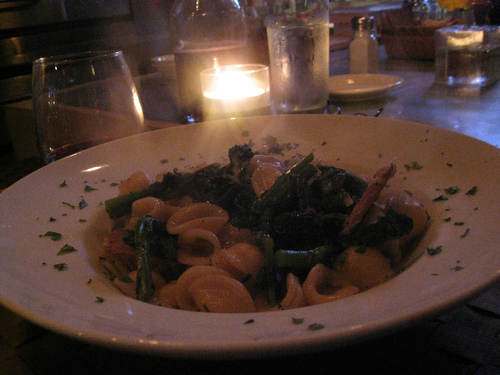 Boo had ordered the napoli pizza (with anchovies) but was delivered a margherita. We said: "Which one is the Napoli?" And Pietro wisked Boo's pizza away and returned to the pizza making station: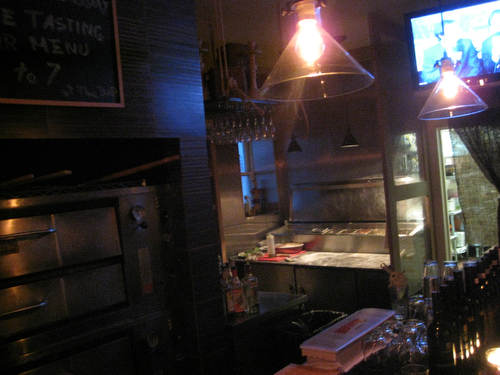 He whipped her up another one. It, too, was good, but I think she would have prefered being asked if she wanted to wait. Also, Pietro told us how amazing the bufalo mozzarella was, and convinced us we should have our pizza made with that, and then charged us extra for it. It was a small amount, but kind of annoying. I mean, if you think it's so great, you should just make your pizzas with it and charge accordingly. Or tell your guests it's a surcharge.

At the end, he offered us a sip of his peach liqueur, made with rum: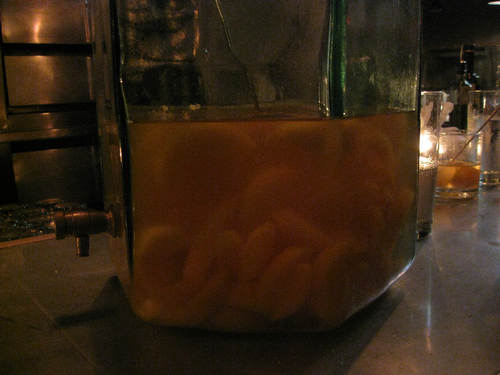 A nice infusion. And a nice way to end the meal. Am I rushing back to Matto? No. But if I'm in the neighborhood, it's a perfectly acceptable place for a nice pizza.

Comments
Add Comments