Jump to navigation
Pulled Pork and Brisket at Townline BBQ in East Hampton
What? We already talked about
Townline BBQ.
Did you think we weren't going to stop for lunch on the way out of town?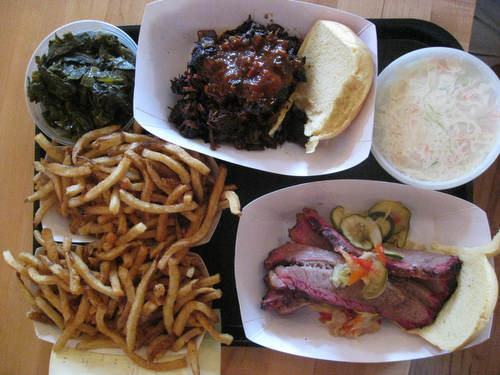 I gotta say, we really were impressed.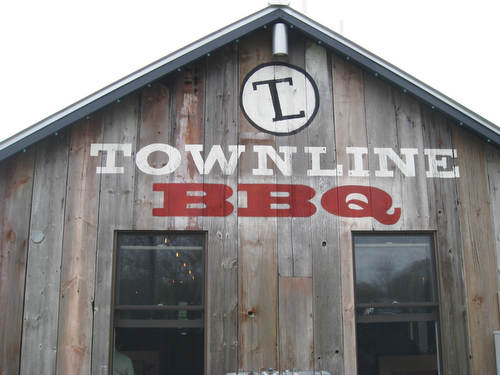 You order at the counter: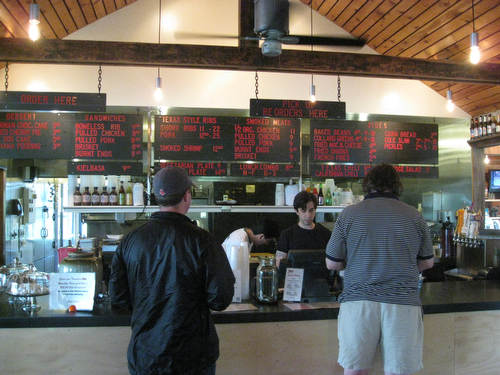 In the evening, you could hang at the bar while you wait.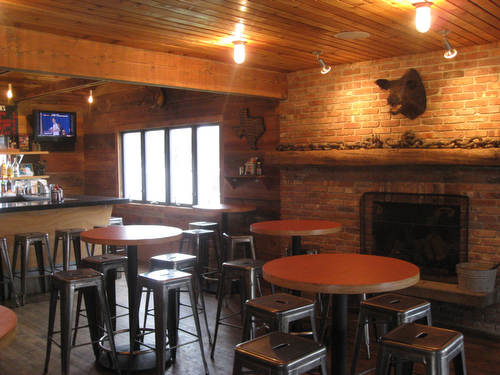 Or shoot a little pool.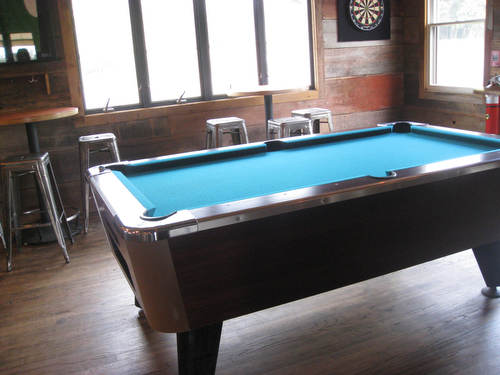 There's outdoor seating overlooking the fields;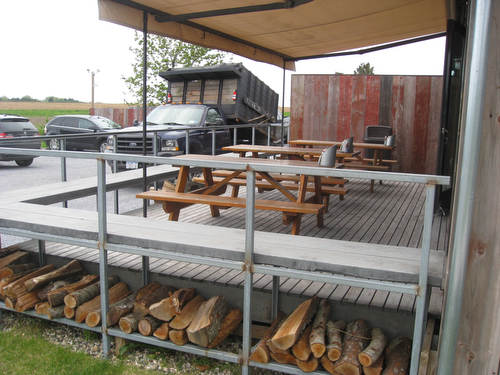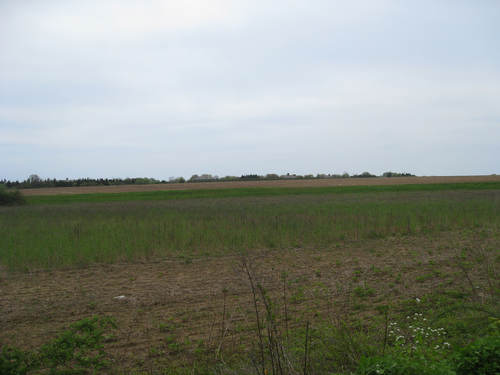 We took a seat a the communal table.




And waited until our buzzer lit up and buzzed.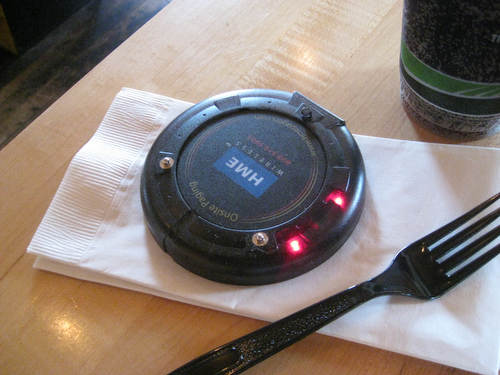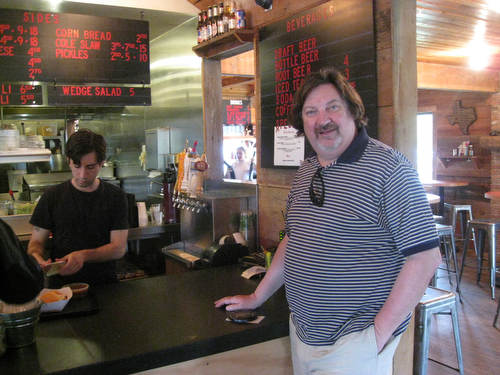 Cute T shirts.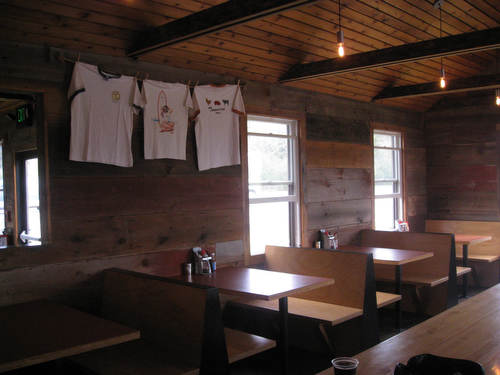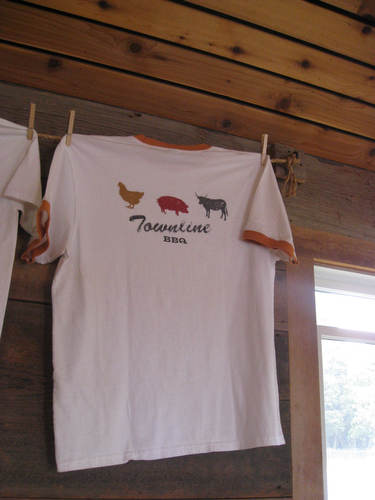 Boo's pulled pork sambitch: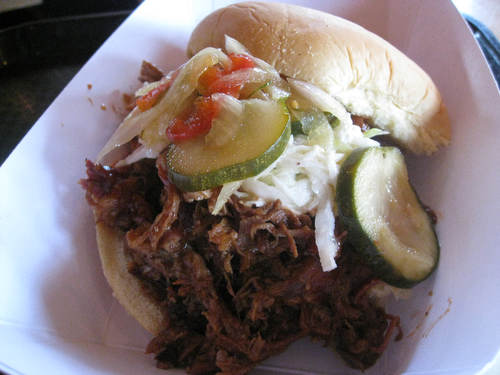 With beans: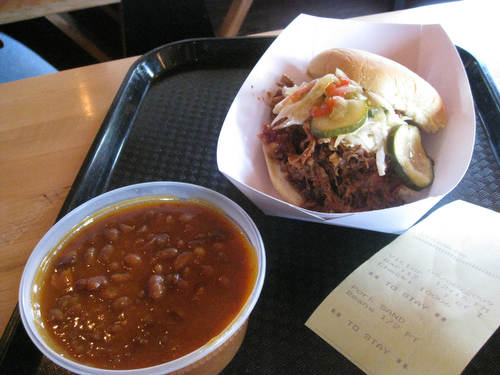 Our shi'ite: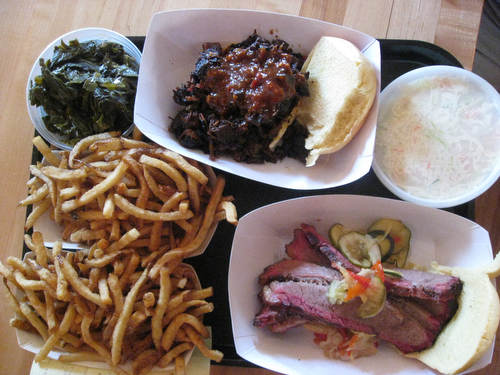 Fries, collards, a burnt ends sambitch, cole slaw and brisket sambitch.

Notice how the sides come in plastic containers? I love that idea. On the stand where you get your napkins and hot suace, there are tops for them.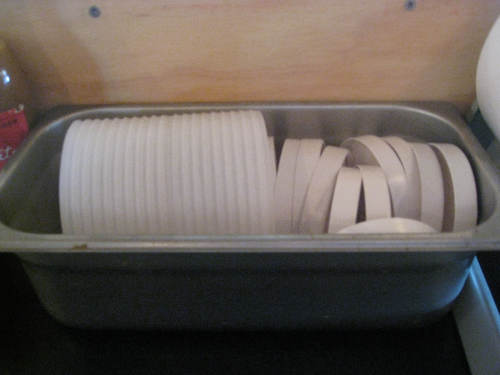 So when you're ready to take your stuff to go, you just go over there and git yer tops. Cool, huh?

The food was smokey and delicious. The collards and the slaw had a bit of a floral quality to them.

Hello friend.




The same owners also own Nick & Toni's and La Fondita. And during the off season, you can order the La Fondita menu at the counter at Townline: tacos, quesadillas and the like.




Why is it called Townline?




Easy. It's on Town Line Road.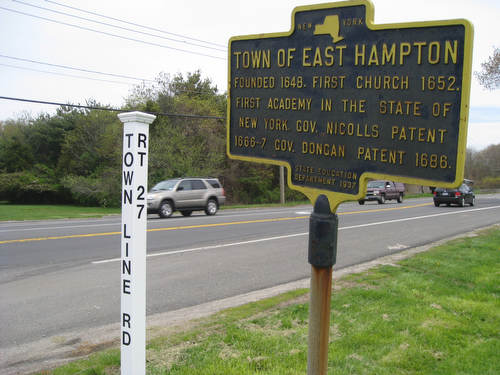 Comments
Add Comments