Jump to navigation
Green Chile Pork Posole
I love posole, the Mexican soup with pork, hominy and chilies. When I lived in Mexico eons ago, the family spent days making it in preparation for a Motherís Day feast. It took so long that Iíve never made it for fear I would start it and not be finished the following week. So when I came across a recipe in Bon Appetit magazine that looked like it could be done only a few moments, I rushed out to the store. The key? Pork tenderloin instead of cut of pork that needs to be braised low and slow. Oh, and canned hominy, of course.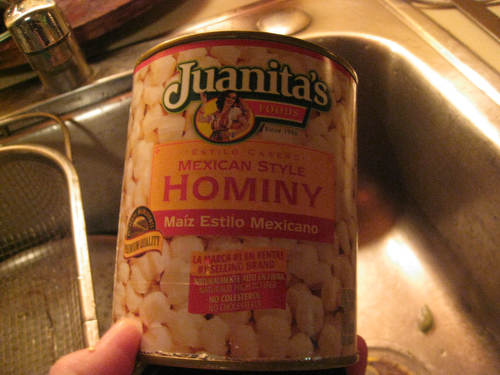 The recipe is not posted on Bon App or epicurious.com, but I found it on another blog, Cookography.

Start by sauteeing onion, celery and garlic.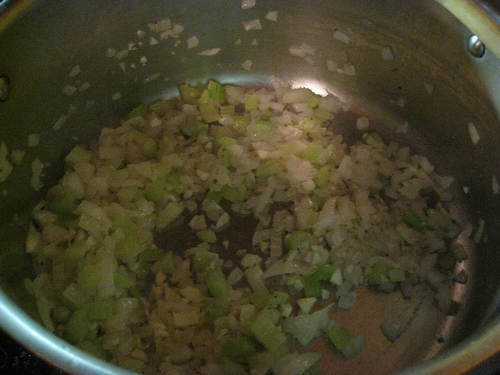 Chop the tenderloin.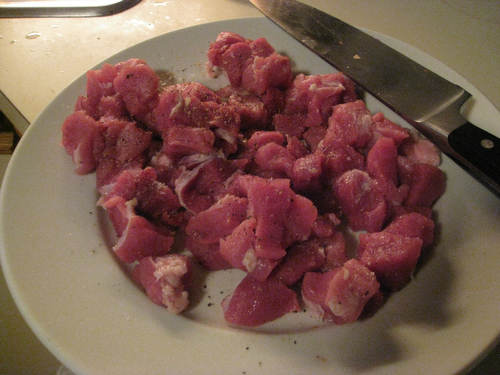 Add it to the onion mixture.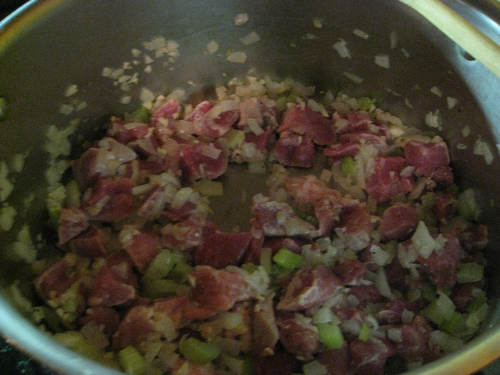 Chop tomatillos.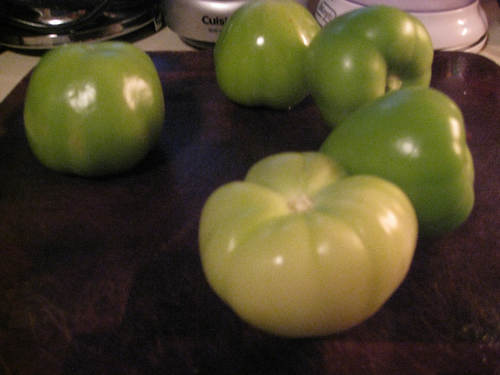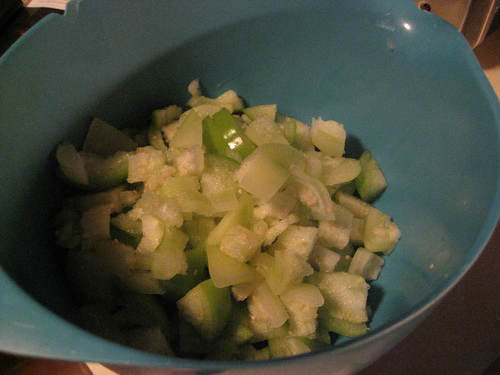 Drain hominy.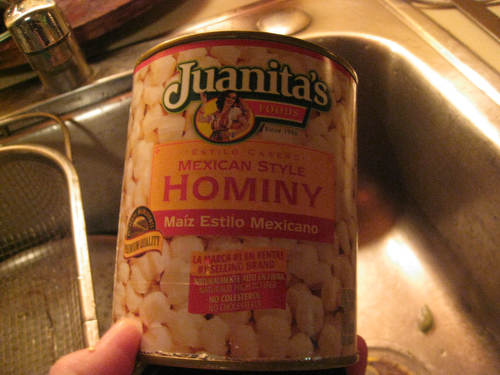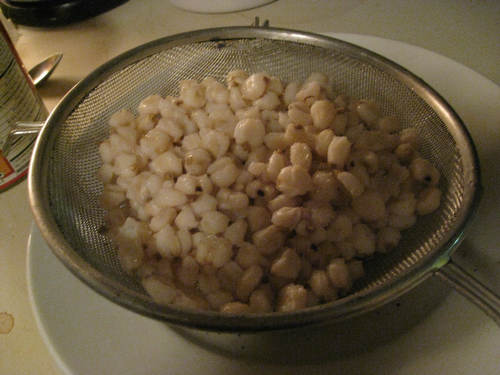 And green chiles.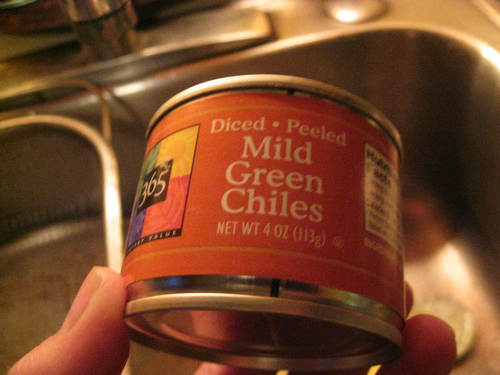 Add those and broth to the pork-onion.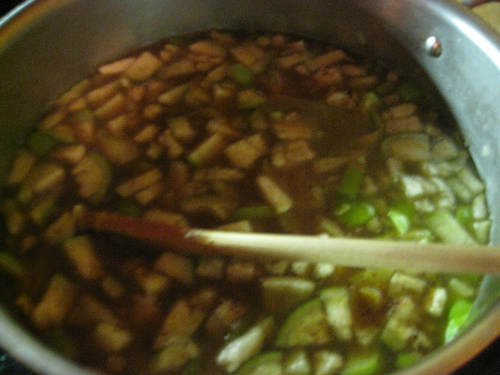 And make sure to add your spices!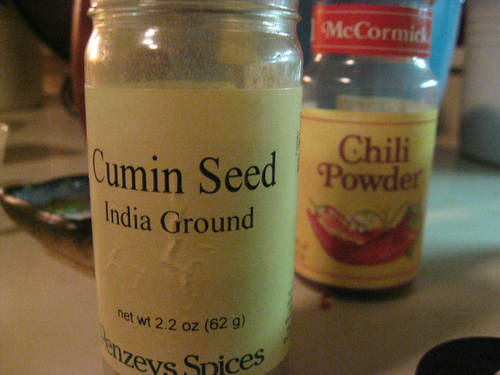 So sorry... I forgot to take a final photo of the soup, garnished with cilantro. I was too hungry! Hereís the recipe.

Green Chile Pork Posole

From: bon appetit

1 tablespoon olive oil
2 cups chopped onions
1 cup chopped celery
4 garlic cloves, chopped
1 pound pork tenderloin, cut into 1/2-inch cubes
5 cups low-sodium chicken broth
2 15-ounce cans white or golden hominy, drained
12 ounces fresh tomatillos, husked, rinsed, coarsely chopped
2 7-ounce cans diced mild green chiles, drained
4 teaspoons ground cumin
4 teaspoons chili powder
1/4 cup chopped fresh cilantro, plus additional for garnish

Heat oil in heavy, large pot over medium-high heat. Add onions, celery and garlic. Saute until soft, about 7 minutes.

Sprinkle pork with salt and pepper. Add pork to pot; cook until no longer pink on the outside, stirring often, about 3 minutes.

Add broth, hominy, tomatillos, chiles, cumin and chili powder. Bring to a boil, reduce heat to medium-low, and simmer uncovered until meat is tender, stirring occasionally, about 1 hour.

Stir in cilantro. Season to taste with salt and pepper. Divide among bowls, sprinkle with additional cilantro, and serve.


Comments
Add Comments