Jump to navigation
Cocas and Clams at Peniche
To conclude Sue and Geneís visit, Marissa arranged an outing to Peniche. After seeing what fun Trae had
trying the new menu there in April.
We had what is quickly becoming one of my favorite dishes, the mozzarella with honey and fennel: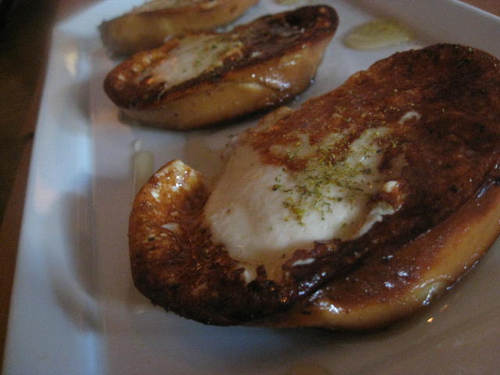 The guests. Maris and Gene: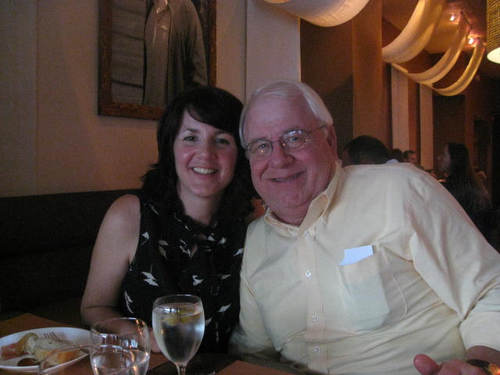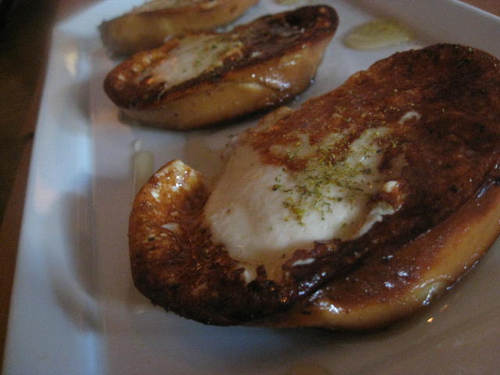 Me, Sue and Hunna: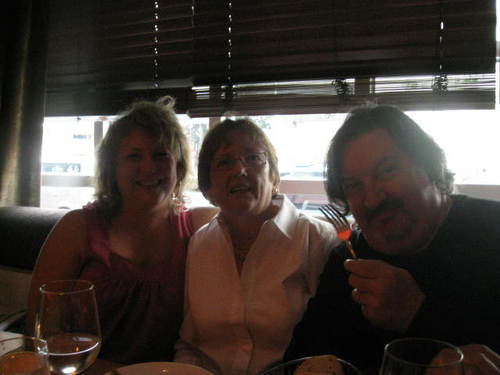 Graham couldnít come because the babysitter cancelled at the last minute.

Christian started us off with charcuterie: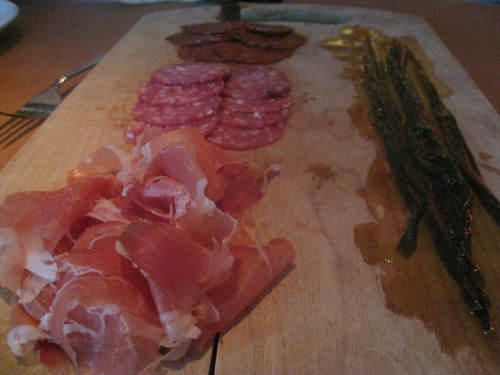 Which was fabulous as always.

And shishitos: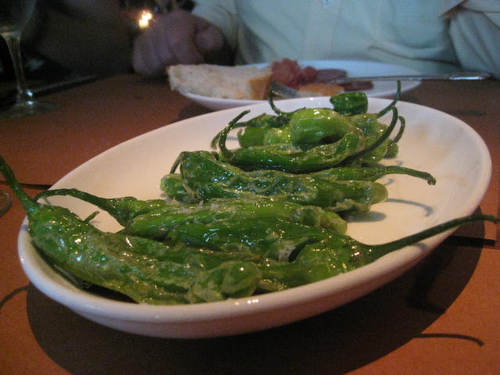 Someone requested deviled eggs. Always happy to have eggs: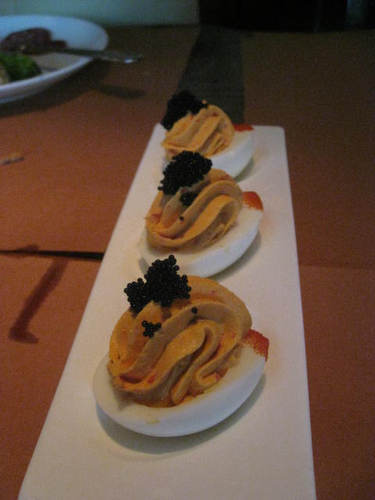 When we sat down, Sue said: ďItís just like Iíve seen on Sour Cherry Farm!Ē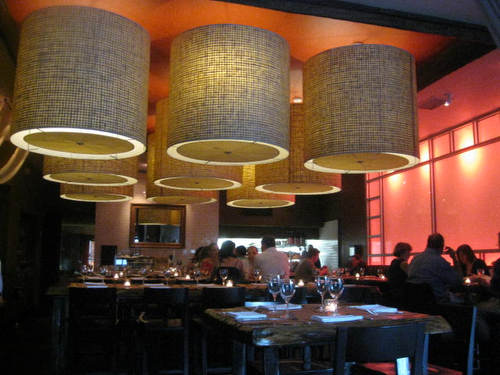 Christian is trying out a new recipe for Cocas, which are basically Spanish pizzas. This one has fig and gorgonzola. Um. Yeah.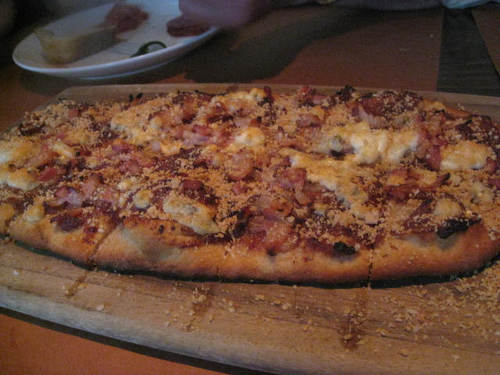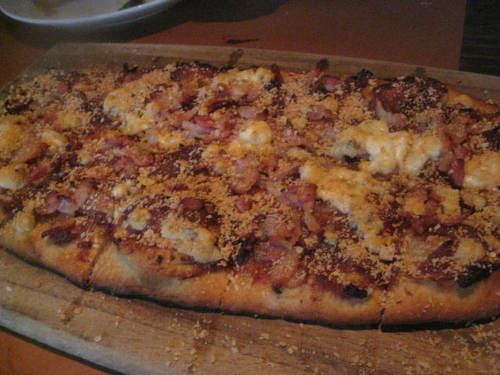 As I mentioned, the fried mozz.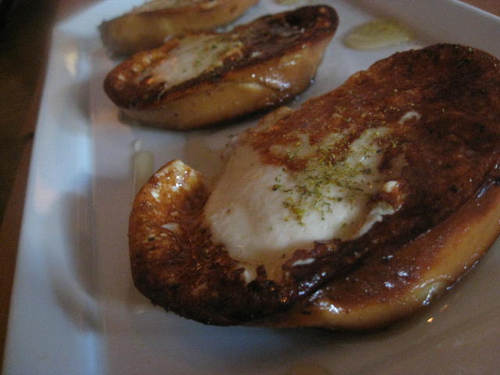 Itís got a crust on it, but is chewy underneath ó it almost squeaks. And then the sweetness and the herbs... great.

Clams with bacon. Also terrific.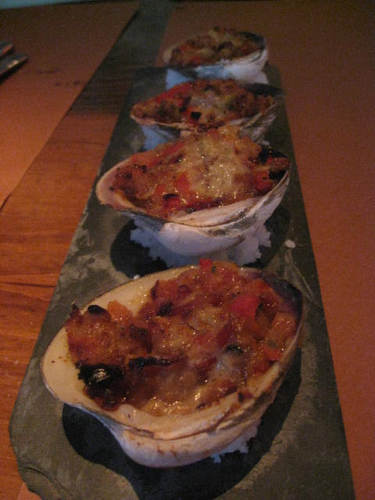 Another look: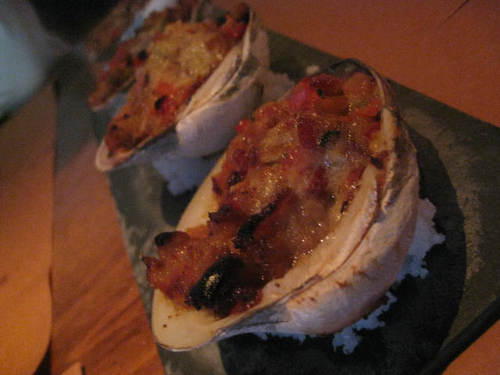 Garlicky scallops: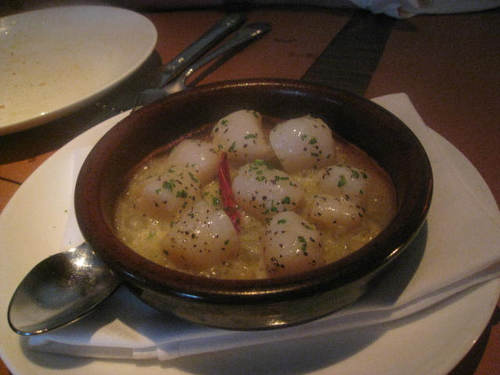 Kind of like that famous garlic shrimp tapa, but made with scallops. Always a twist going on at Peniche.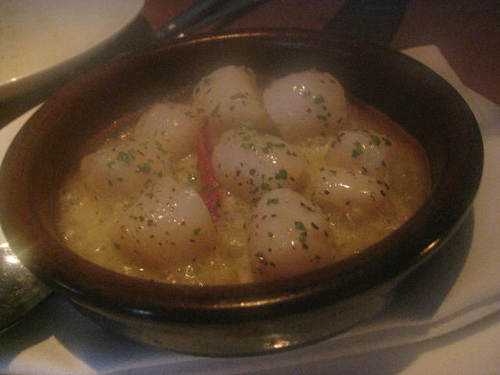 Delicious meatballs.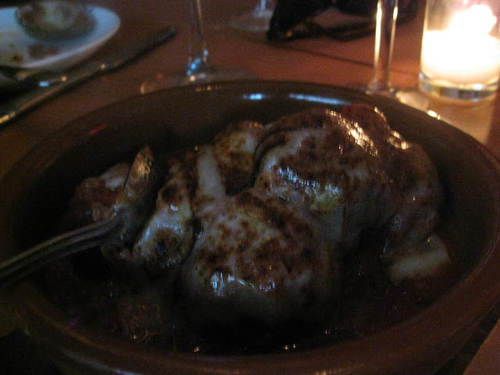 Pork and beef mixed. The cheese makes it a little bit like meatball parm. But better.

Patatas bravas. A classic: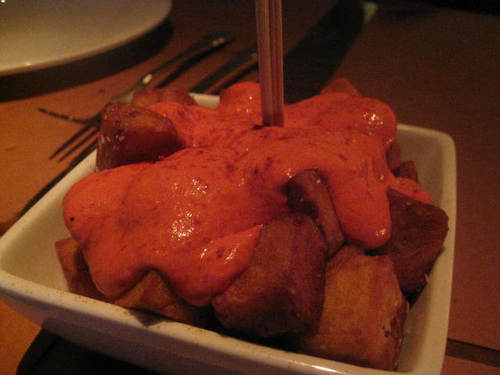 And, for our final savory, the best sliders ever. With cabrales and spicy ketchup: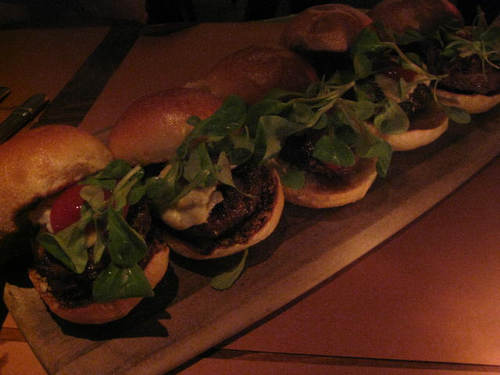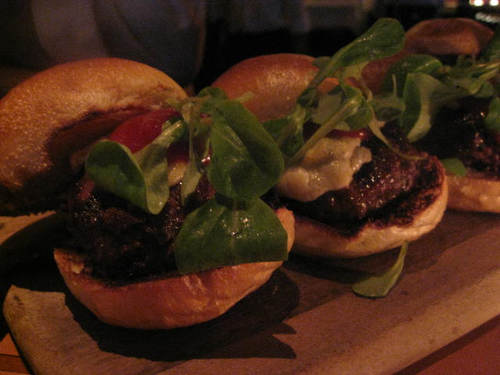 Dessert, too. This is a chocolate shake. So good: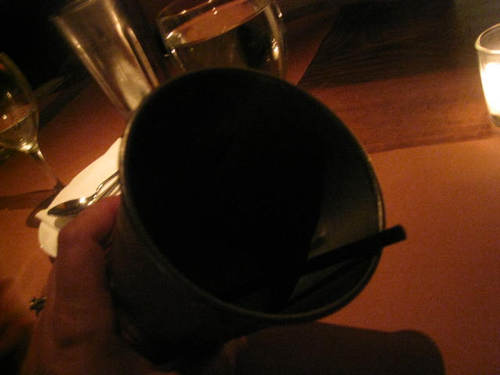 Grilled pineapple. Good but not my favorite.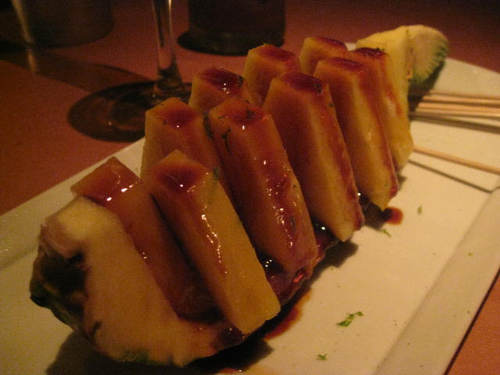 Chocolate mousse: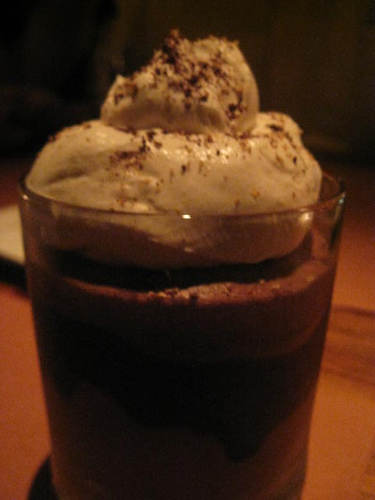 And afterward, Christian took us on a little tour of the kitchen. It was another great meal at Peniche ó so good that Gene said heíd like to make it a standing meal every time he comes to visit. Iíd say thatís a seal of approval indeed!

Comments
Add Comments