Jump to navigation
Supper Al Fresco at the Sidewalk Bistro
We took grandmom to the Sidewalk Bistro in Piermont for a lovely dinner al fresco. The weather was perfect.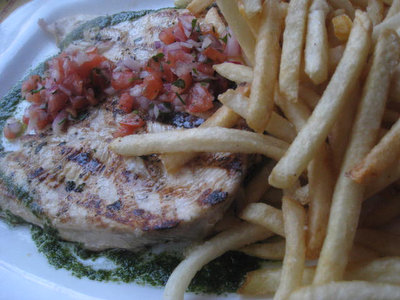 Plus, who doesn't love a rose from Provence on a comfortable summer evening?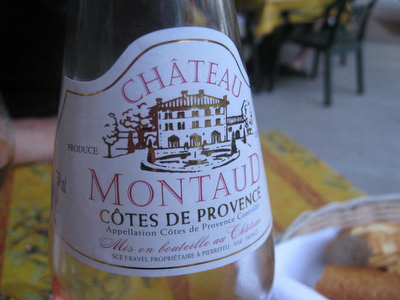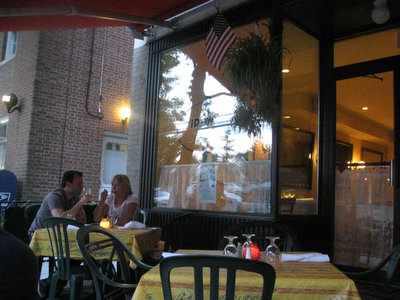 Grandmom, naturally, got the hamburger:




Greg got the grilled chicken with fries.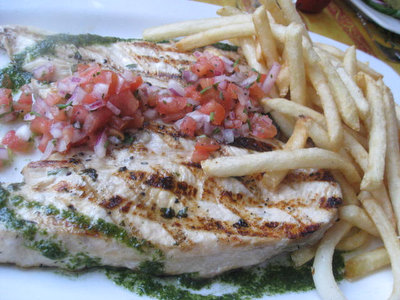 I got the appetizer pizza —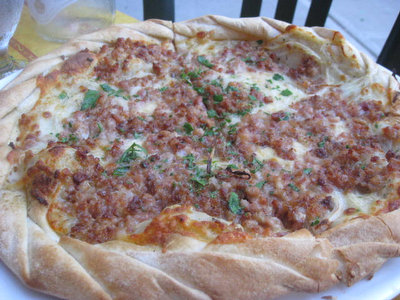 — and a Casear salad: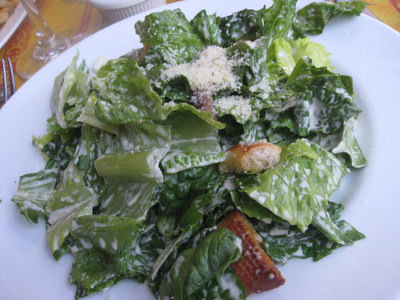 Greg with a fry.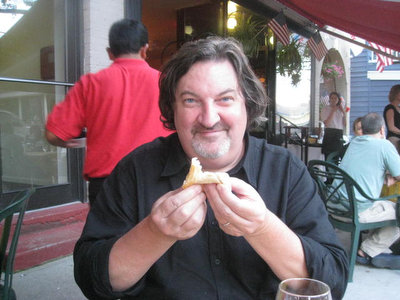 Grandmom digs in:




Lovely summer evening.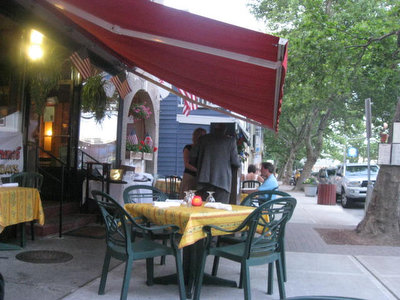 Grandmom insisted on the creme brulee for dessert. Who were we to deny her?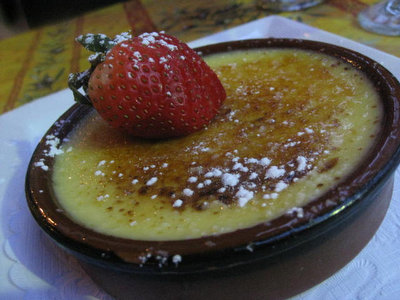 It was very creamy with a bit of orange from grand marnier. Very nice — just like the evening.

Comments
Add Comments