Jump to navigation
On the Road: A Stop at Mrs. Rowe's in Staunton, Va.
Weíre starting out trip South out right with a stop at Mrs. Roweís. Itís rather an institution, and one of the only places on Route 81 with some real home cooking. Mrs. Rowe, bless her soul, has passed on, but she left 40 years worth of history that her son and grandson are now carrying on.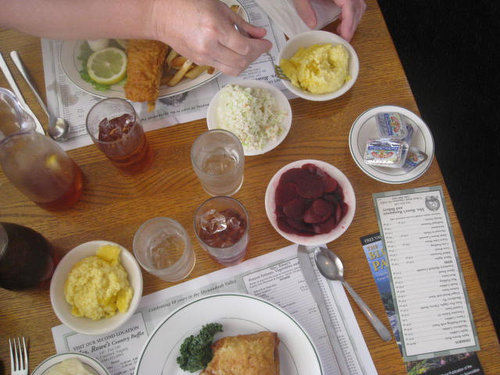 Itís very convenient to the highway... really just off exit 222: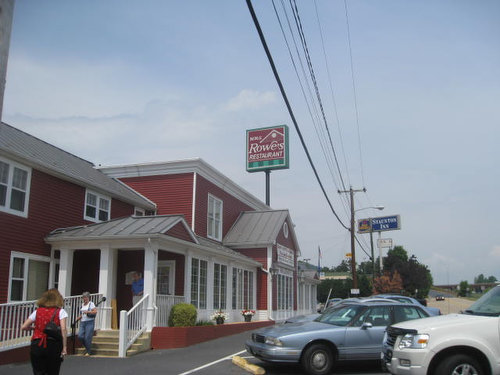 The hunna walks in. (See the train behind him?)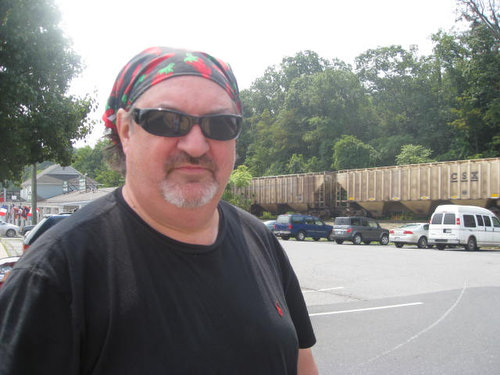 Sweet tea for me; unsweetened for the hunna: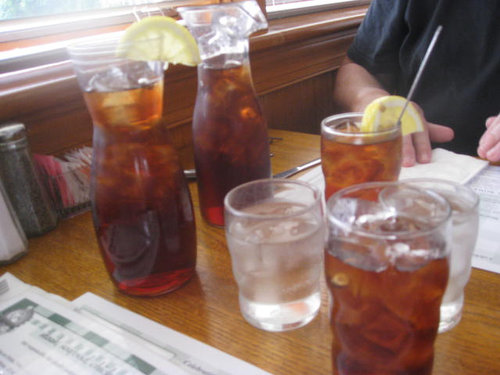 The dining room isnít really anything special, but itís comfortable and family-friendly: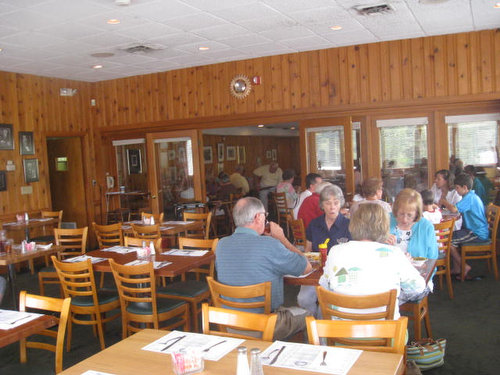 Mrs. Rowe:




The hunna got fish n chips: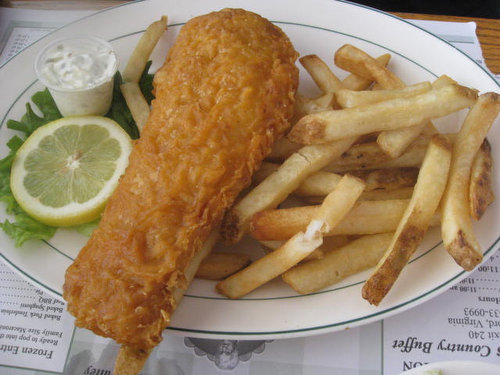 I got pan-fried chicken: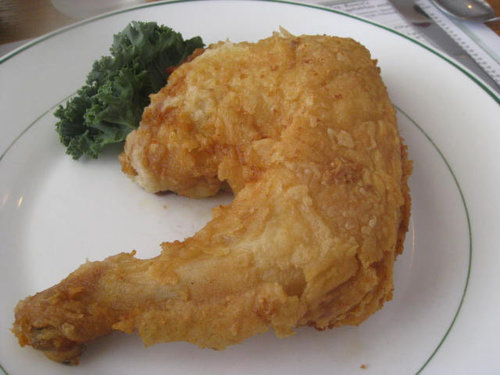 Our various sides... Mashed: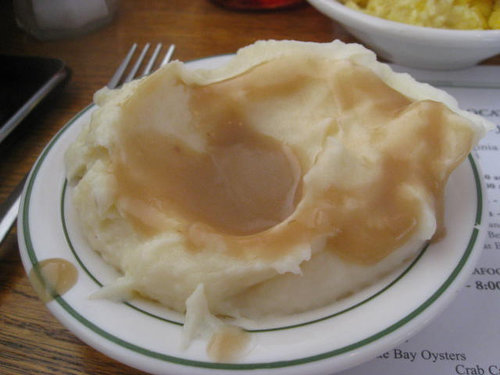 Spoon bread: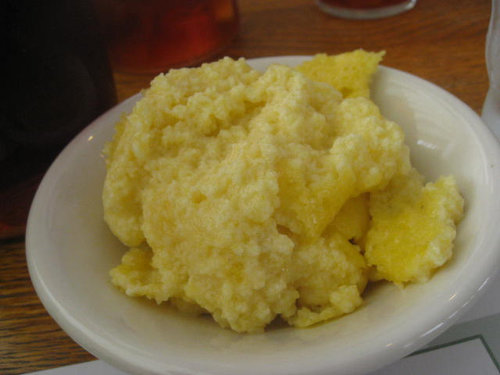 Pickled beets: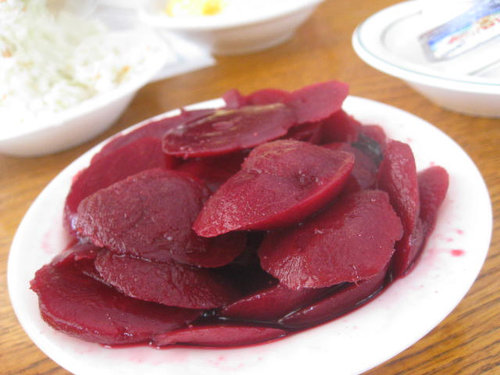 Cole slaw (the best side):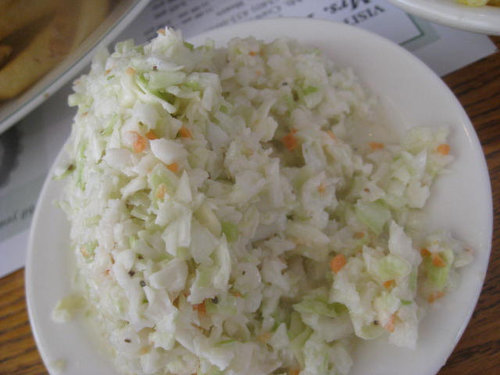 Big lunch!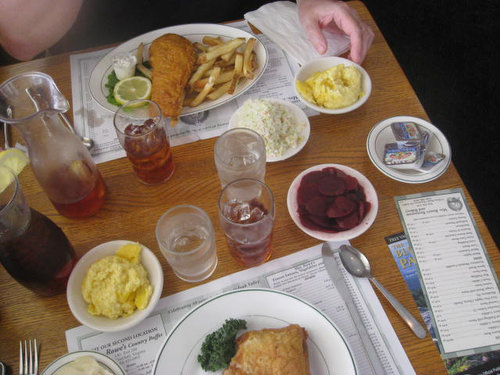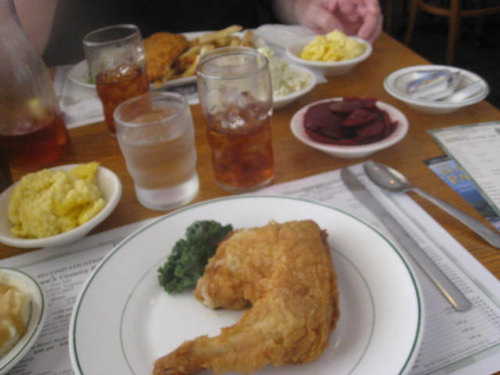 One of the other dining rooms: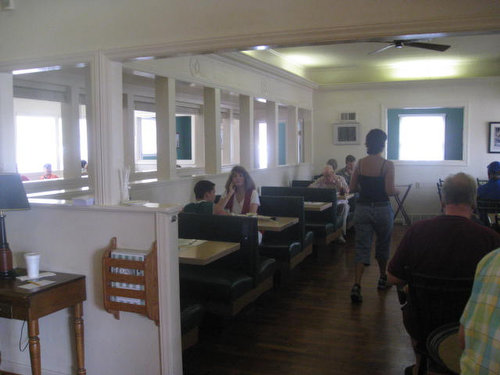 And... a quick peak at the souvenir shops... why not?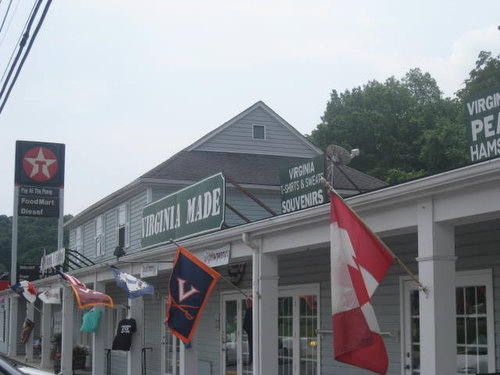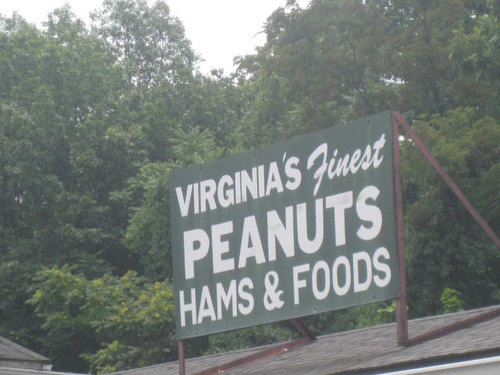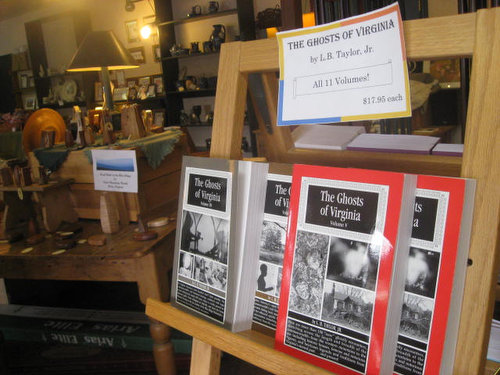 OK... so Mrs. Roweís isnít really a destination. But if youíre on Route 81 and tired of all the Cracker Barrels, McDonalds and the like, itís a very nice alternative. Iím sorry we didnít try the pie.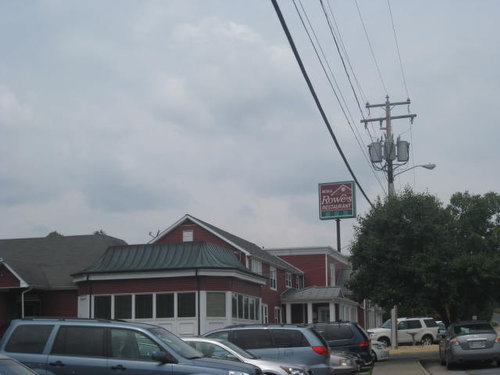 Comments
Add Comments