Jump to navigation
A Night at the Hotel Strasburg in Strasburg, Va.
The hotel? Fine. Cute, actually, with some charm. The restaurant? Next time, Iím sticking with the pub.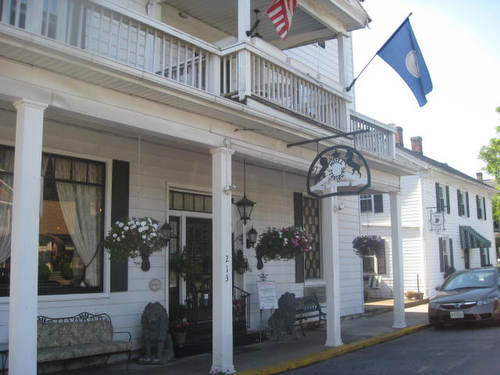 Strasburg is a good distance beween our house and the lake. You get a good 8 hours in the first day of driving, spend the night, and then you have a little more than 5 the next day. I know... itís sooo far.

I found this place on chowhound a while back. Someone said they made a mean mint julep. When we got there, the bartender had not heard of a mint julep. But we found a good hotel, and we were happy.

The lobby: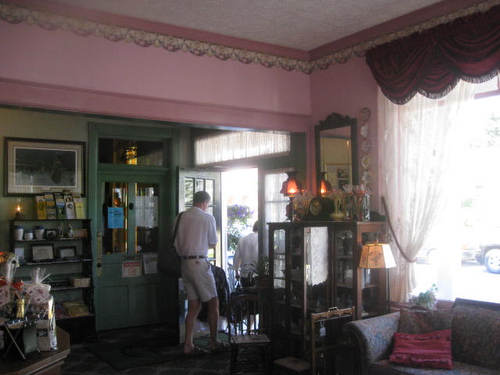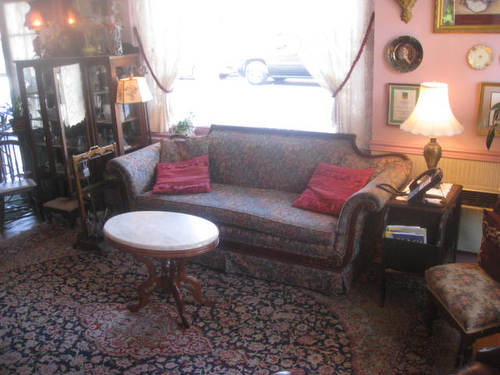 Heading upstairs: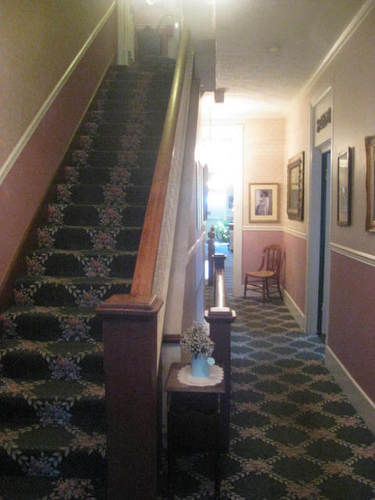 So hereís our room. Cute, right? Bedís a little small, but itís charming.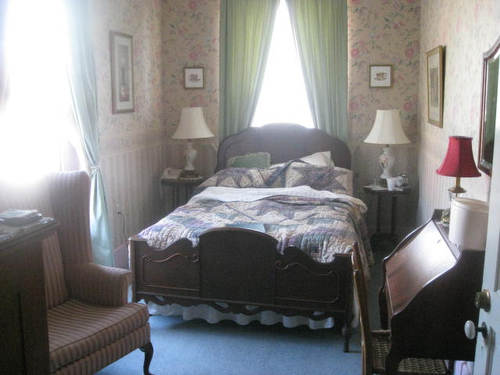 Problem was, right outside on a little deck, there was a loud party having cocktails. They were very loud and smoking up a storm, the smell of which was drifiting into our room.

Their beer (later):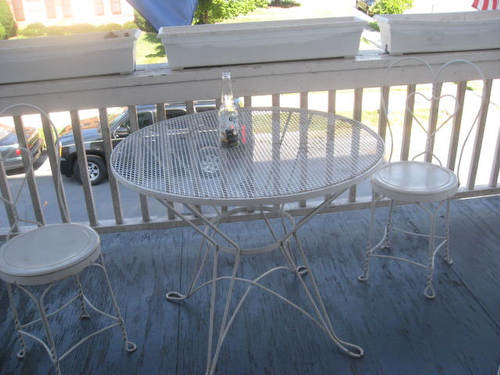 I decided to ask if there was a different room avaialble. Unfortunately for me, I decided to ask this at 7:30 on a Saturday night and the receptionist was very busy and very rude. She was exasperated at my request and her attitude blamed me for not wanting a room next to loud smoking people. (Believe me, Iíve been a loud smoking person in my lifetime, but I wasnít in the mood for it this day.)

Turns out there were no other rooms. Luckily, the smokers packed up soon enough. We headed downstaris.

FIrst we hit the pub for drinks.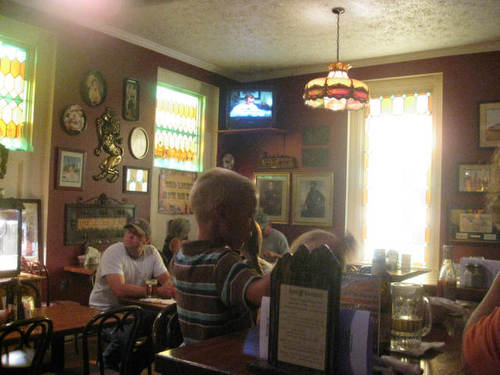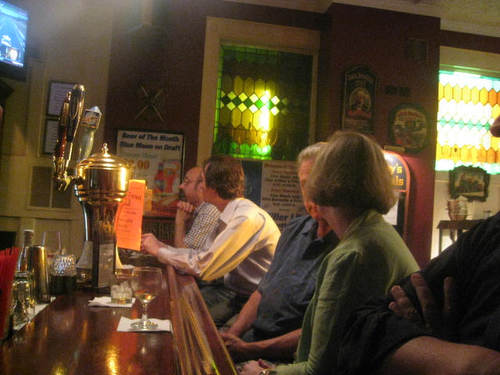 There are a few Virginia wines on the list.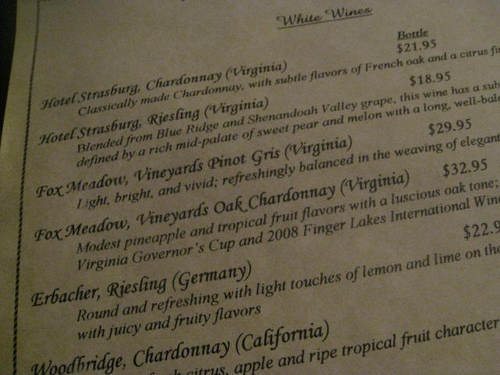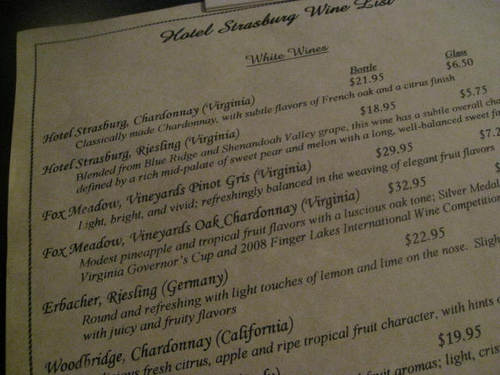 I decided to try one: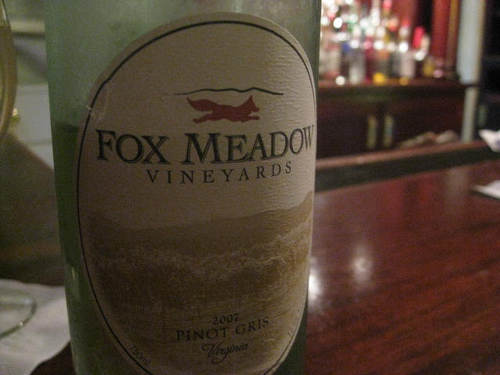 Fine. A little one-note-ish.

The hunna got a gimlet.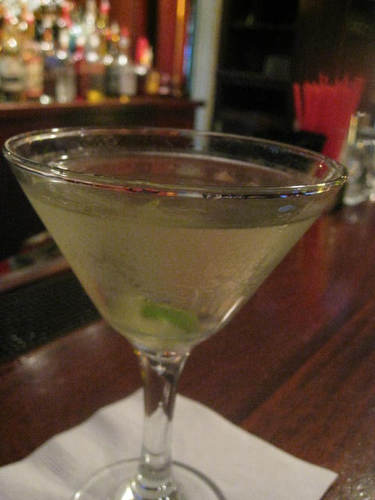 A little TV: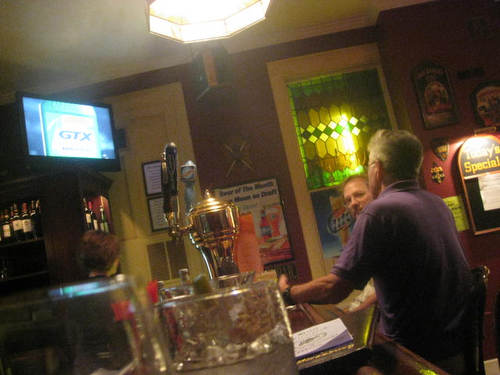 Then we headed to the restaurant: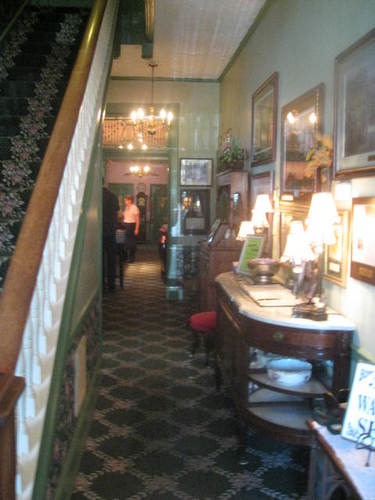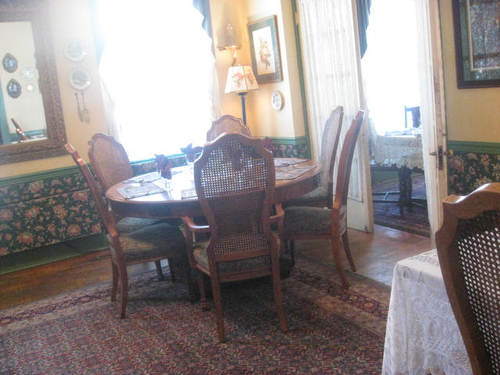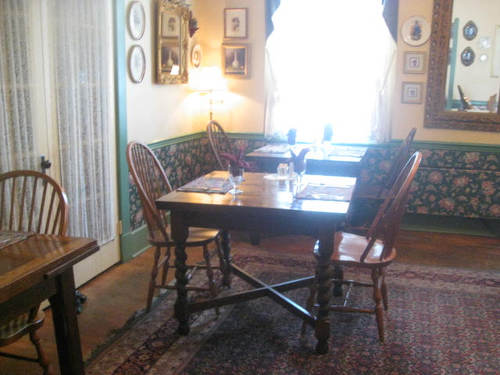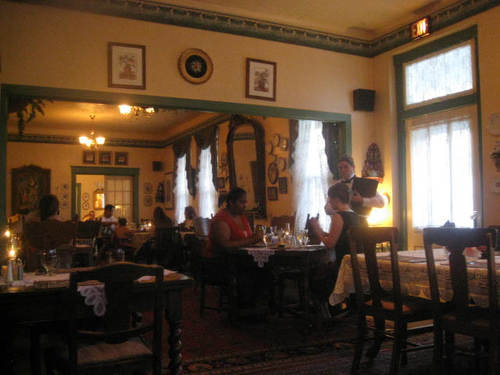 We were trying to order more Virginia wine, and Greg was asking the waitress to describe some of them. He didnít want to get hit over the head with oak. He asked one too many questions, I suppose, because she got impatient. She said: ďSIR, thatís what Iím TRYING to steer you away from.Ē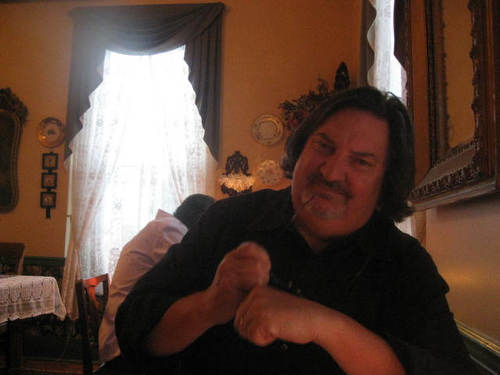 OK so bread and butter. Fine.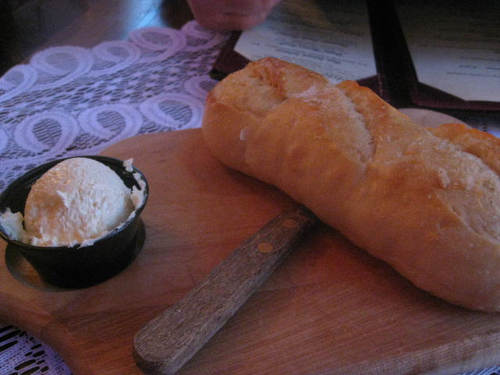 A cute lamp:




In honor of Leigh, I got the crabcakes: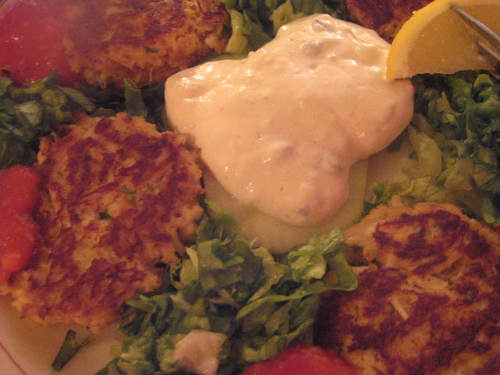 They were actually quite tasty.

Greg got the wedge, which he also enjoyed.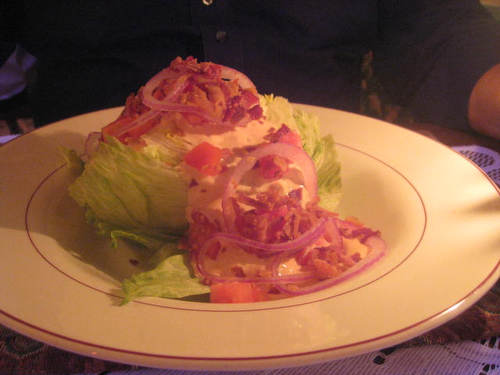 Those of you who know Greg understand that he is not a slow eater. He pretty much gobbles down his food. So when the waitress came over with our entrees while he was still eating his salad, it was pretty much a shocker.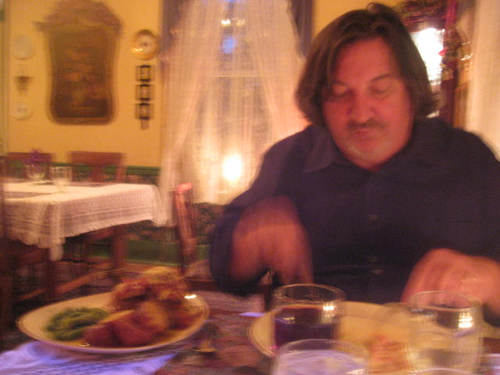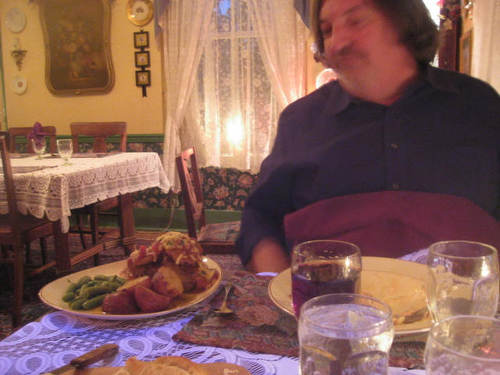 He continued eating his salad: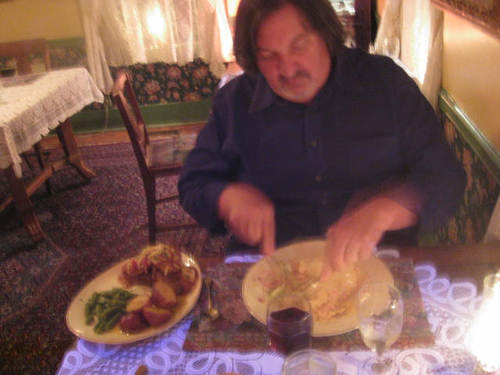 I got the shrimp and grits: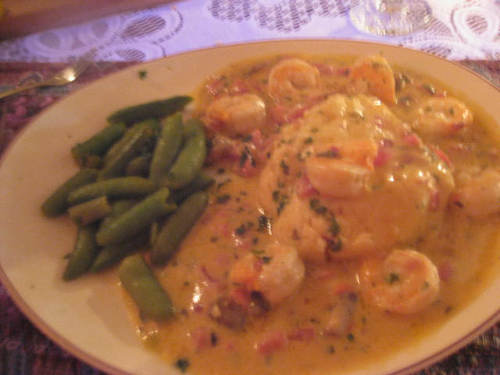 The shrimp was fine. The sauce was nice. The grits were like glue.

The hunnaís chicken: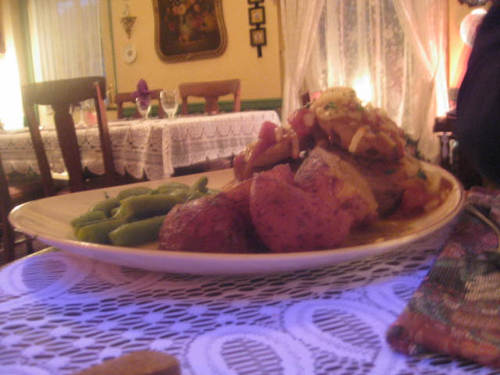 All right. Well.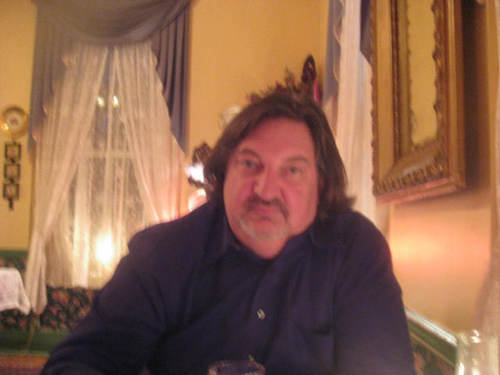 Yeah, no dessert.

We went out to the porch to finish our wine.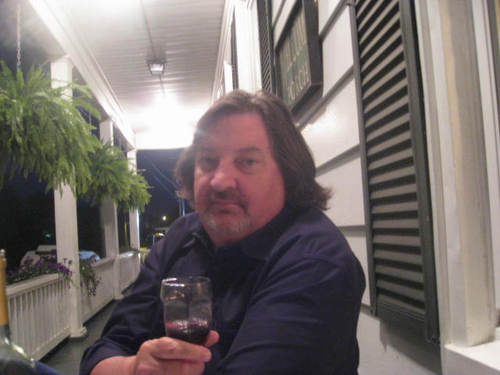 And called it a night.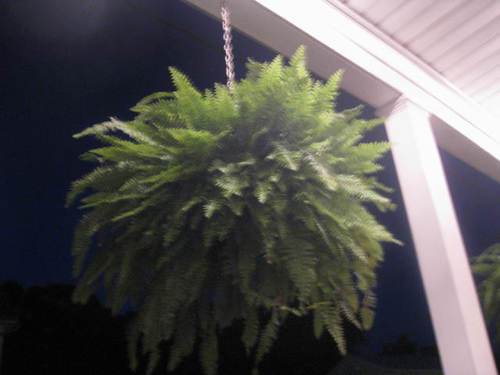 Comments
liz wrote:
lbabs wrote:
Add Comments