Jump to navigation
A Terrific Tasting Menu at X20
Karen from Australia is visiting again — and this time she brought a friend. Andree had never been to New York, and what better tour guide than Karen? We met them for dinner on Tuesday night, and, since it was a school night for us, they were kind enough to meet us halfway. What an inspired choice in X20! The food was delicious, as always, and the view was grand. The evening was a blast, too. Here, the Sashimi White Tuna with Chilled Yuzu Ponzu with American Sturgeon Caviar & Pickled Organic Carrot.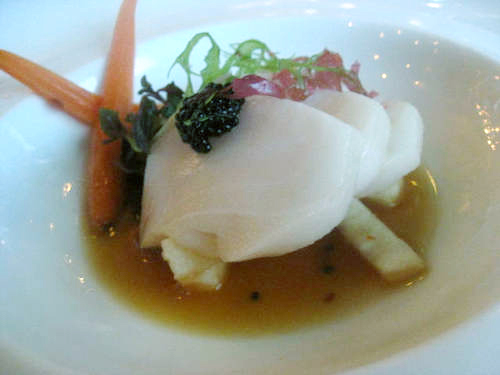 Greg and I got there early enough to have cocktail at the bar.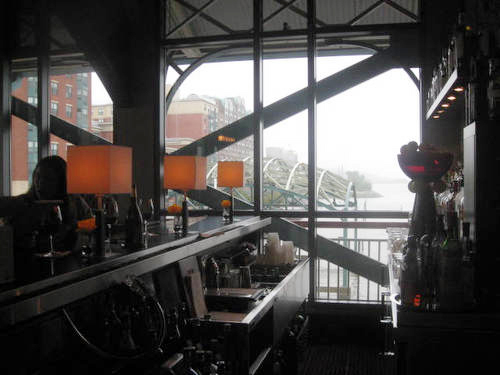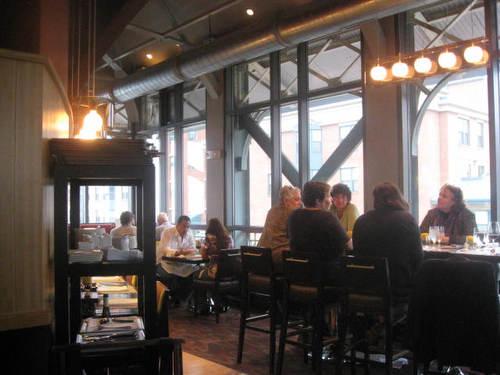 And poke our heads in over the sushi bar to the kitchen.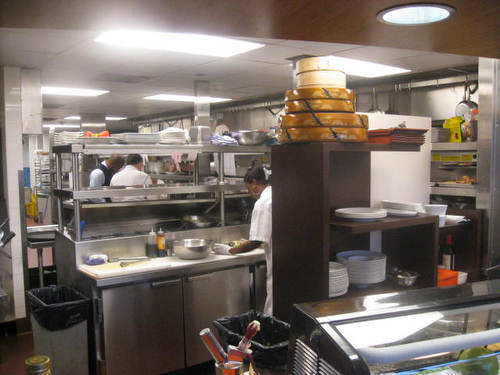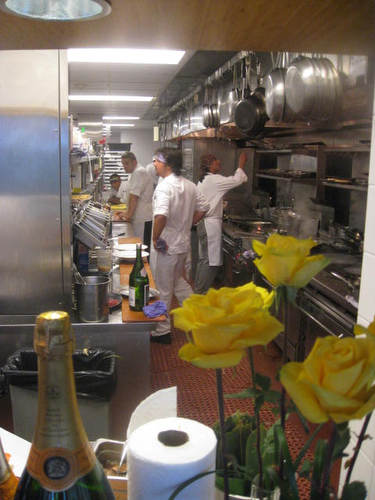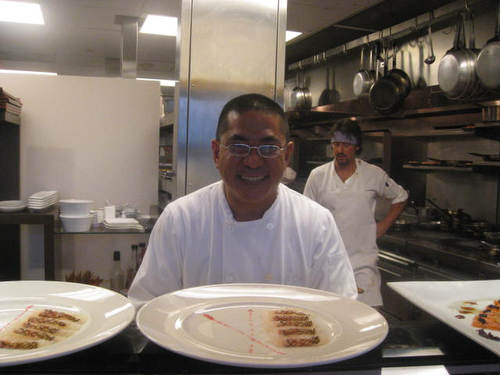 The rest of the lounge: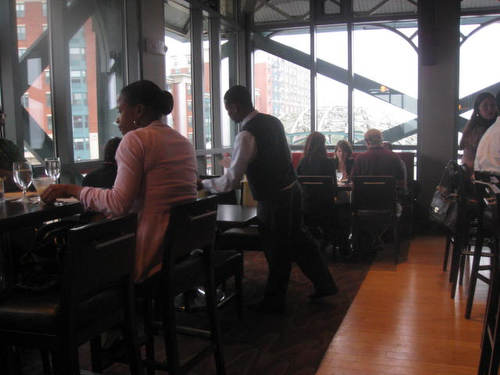 Cocktails: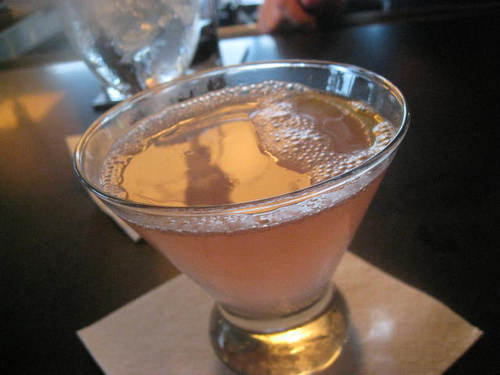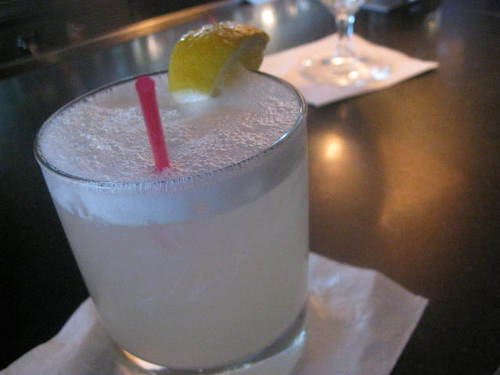 Karen and Andree arrived, and, after their cocktails, we went to the dining room: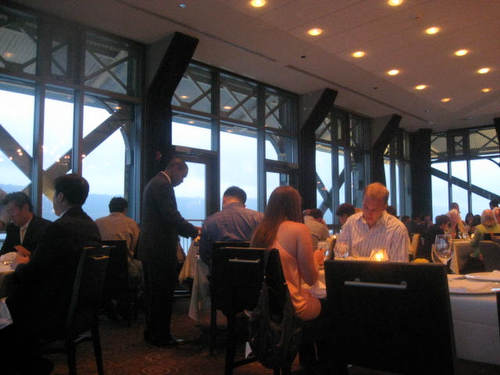 Karen: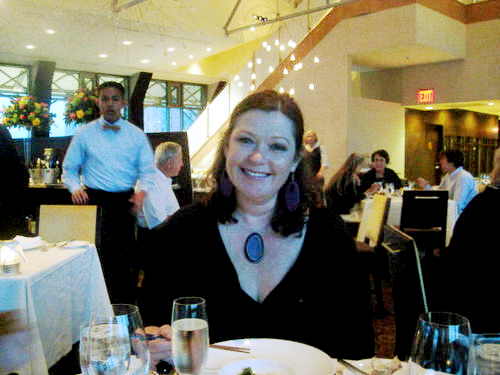 Andree: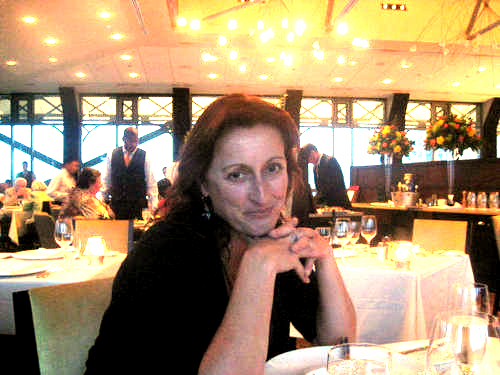 And now, Peter's magic.

The sashimi: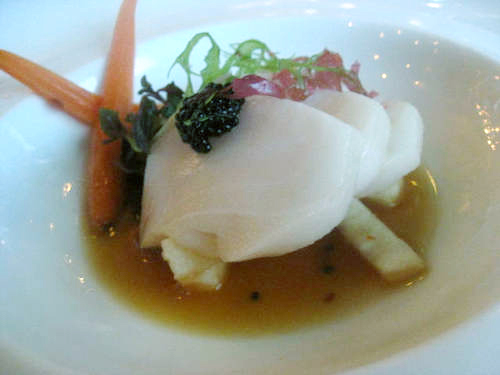 The Crisp Chick Pea Panisis with Fig Jam: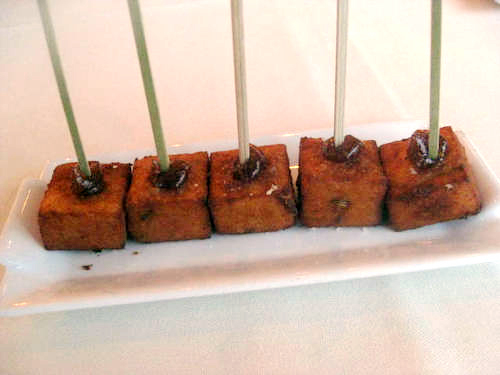 Warm Salad of Maine Lobster with Thai Spices atop Red & Yellow Watermelon Carpaccio with Kaffir Lime, Goat Cheese and Extra Virgin Olive oil: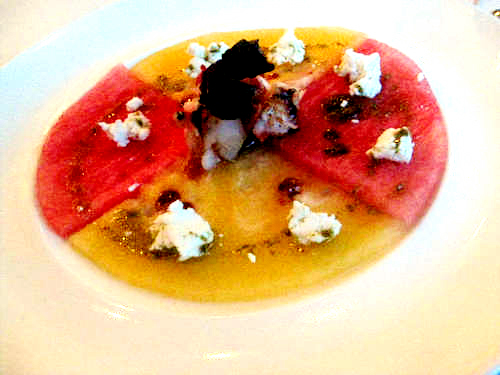 Then, Grilled Jumbo Diver Scallop with Shiso, Succotash of Silver Queen Corn, Fava Beans & Chanterelles: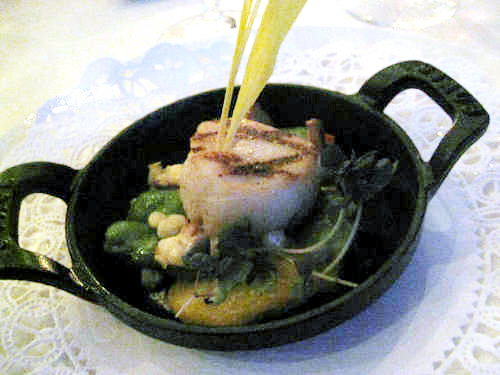 Delishy wine: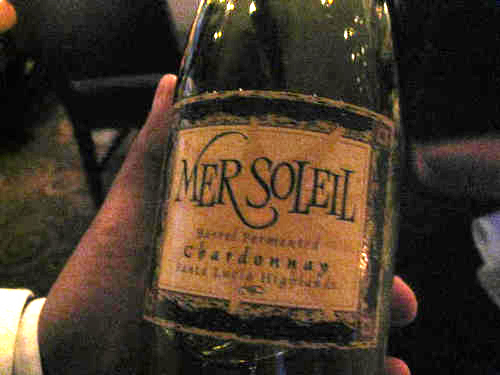 One of my favorites of the night, a Deconstructed "BLT" Salad with Fourme D'Ambert
Grilled Slab Bacon, Frissee, Heirloom Tomatoes: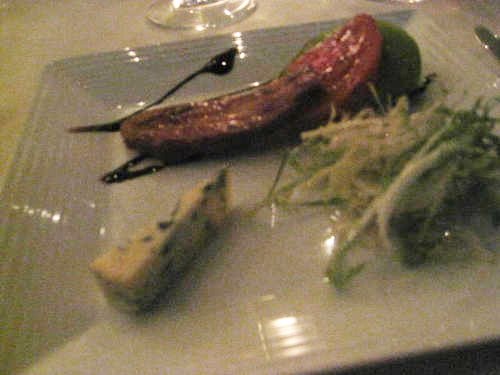 The Line Caught East Coast Halibut "Small Fish" Fregola Sardi & Wilted Arugula with Crispy Sea Beans & Pedro Jimenez:




The bean mixture underneath was so incredible you wouldn't even need the fish.

Next, Braised Berkshire Pork Belly with Star Anise Kim Chi with Udon Noodles & Soy Butter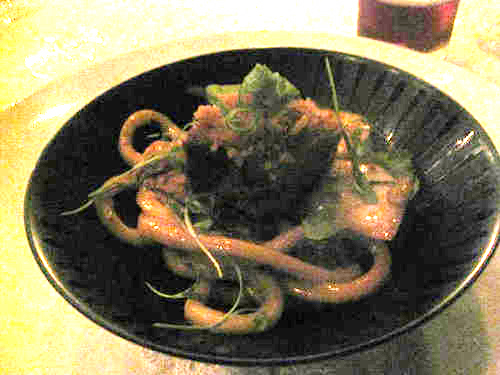 And Hudson Valley Duckling Served 2 Ways with Mustard Greens & Onion Coulis, Hoisin Glazed Breast served Rare and Steamed Bun with BBQ Duck Leg: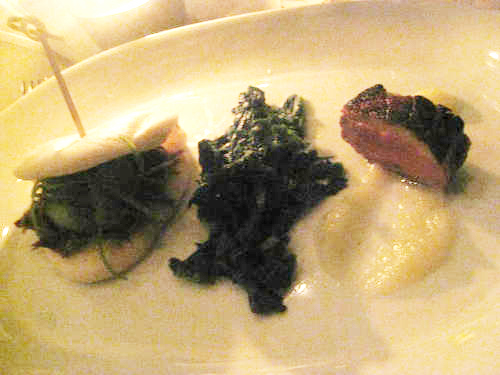 Yes. By now we were dying. A visit from Peter: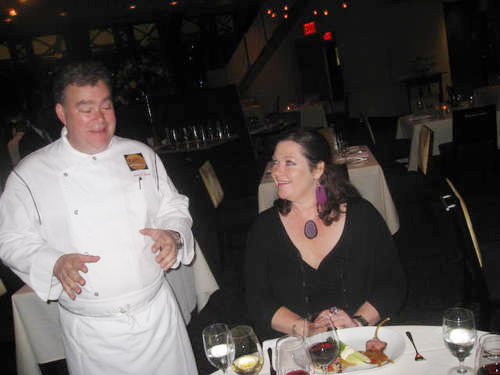 One more! American Lamb. Grilled Indian Spiced Leg with Orzo & Fresh Oregano and Roasted Chop with Romaine Hearts & with Harrissa: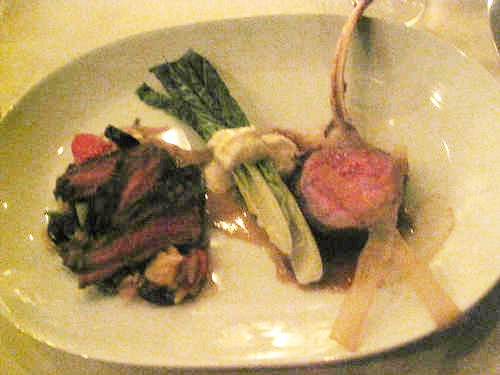 Then of course, Peter sent out every dessert he could think of. By now, most people in the restaurant were gone, so we used a flash: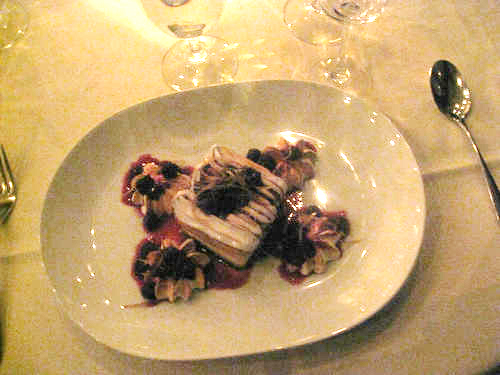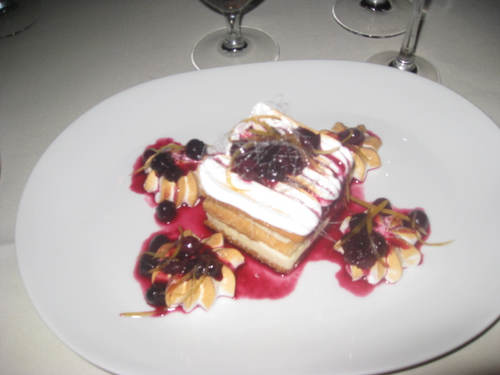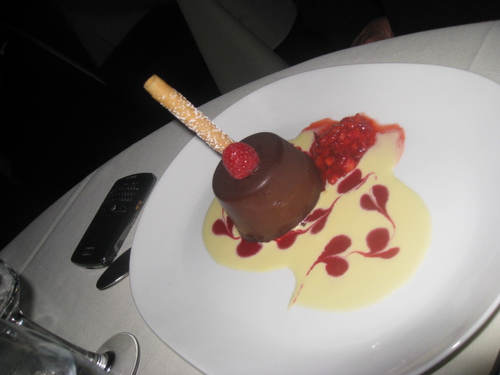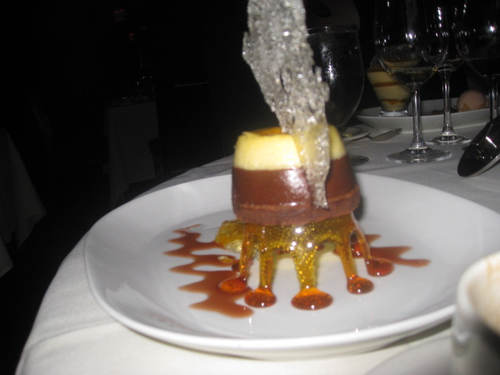 And we had an incredible evening.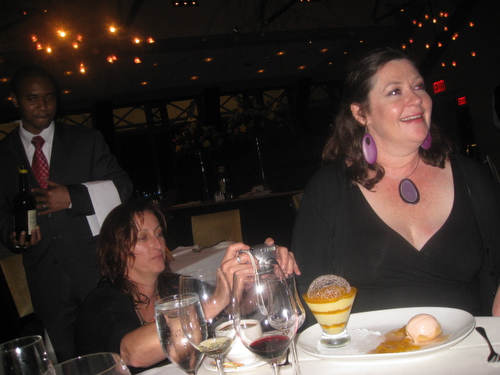 Later, when we asked Andree what her favorite meal of the trip was, she said X20. Our of everything in NY, too! Great fun.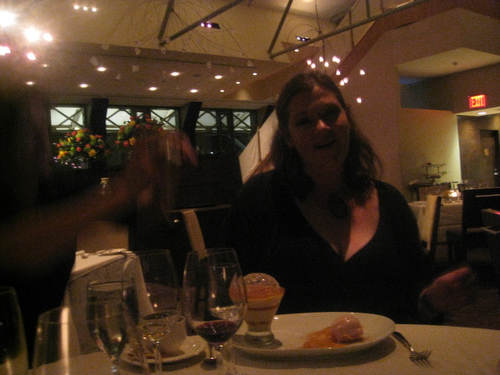 Comments
Karen wrote:
Add Comments