Jump to navigation
Recipe: Nectarine Tart
I had a leftover pate sucree in the freezer, so when I saw the nectarines at the Hastings Market I knew exactly where they were going: into my tart for dessert. The recipe, after the jump.
First, you make pate sucree. I like the version by Suzanne Goin quite a bit. Follow the link here to see the recipe for Pate Sucree.

Then you roll it out:

As I've mentioned before, when I roll out my pie crusts they usually come out looking like the shape of France. Today is no different.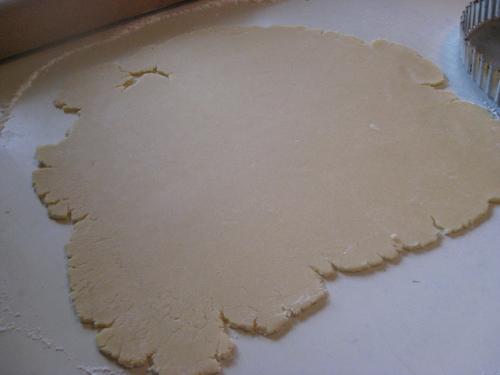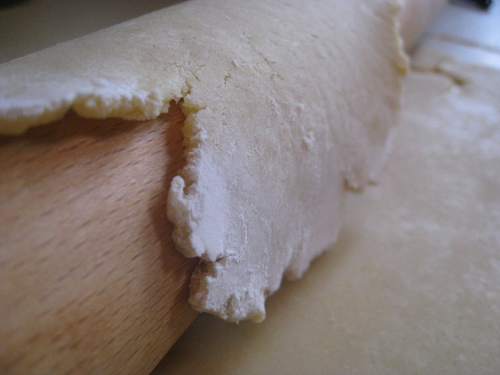 Use your rolling pin to pick up your pie crust and put it in your tart shell.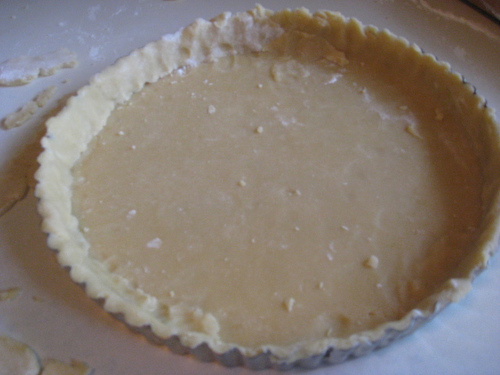 Put the shell in the freezer. Get out your nectarines: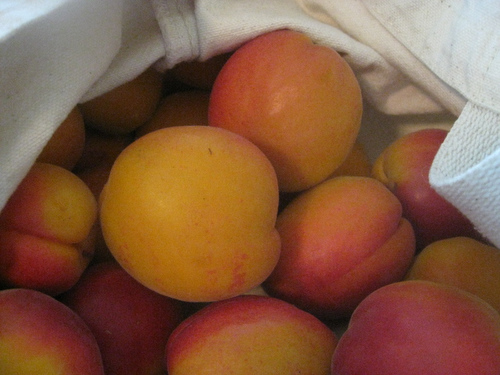 Get yourself an bowl of icewater.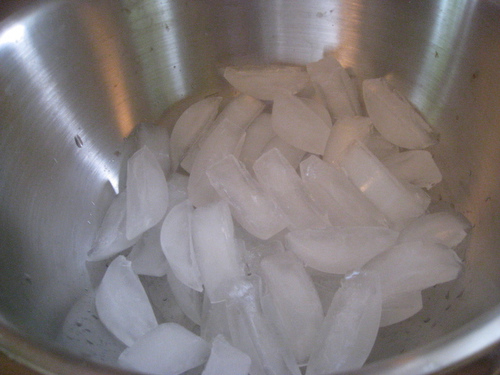 Put your nectarines in boiling water for 30 seconds or so. Get 'em out —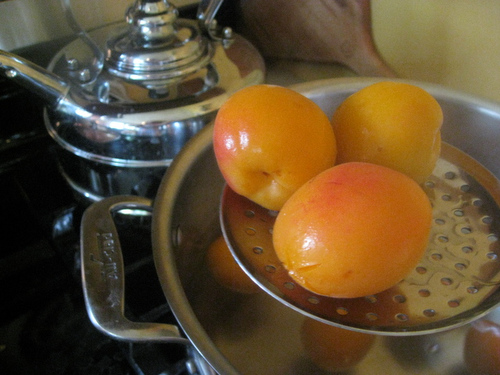 — and put them in the water: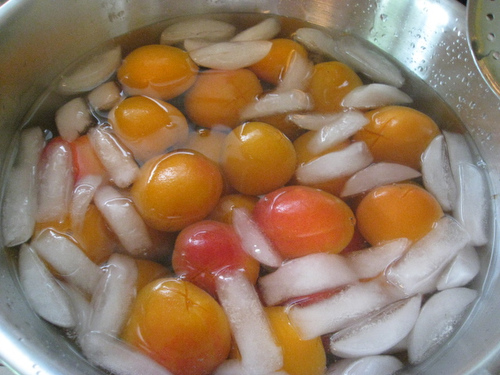 Then peel and slice the nectarines into wedges: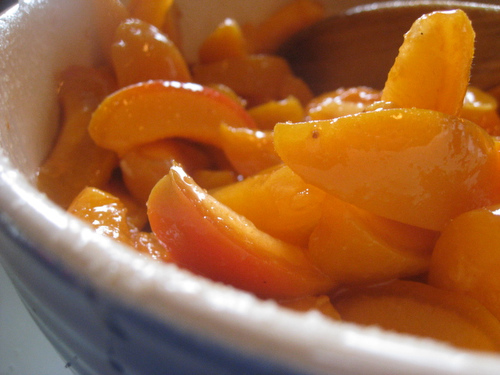 I wasn't able to get them all peeled. That's OK. It doesn't have to be perfect.

Toss with some sugar if they're not as sweet as you'd like. Couple tablespoons at the most.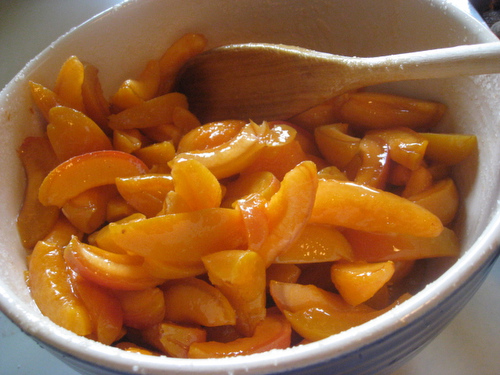 Then arrange them in concentric circles on the tart shell.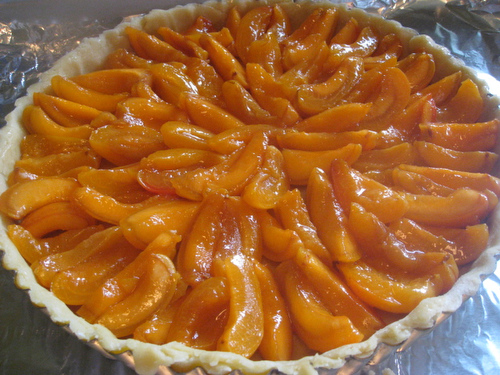 Bake at 350 for about 30 minutes or until the pie is bubbling and the crust is golden brown.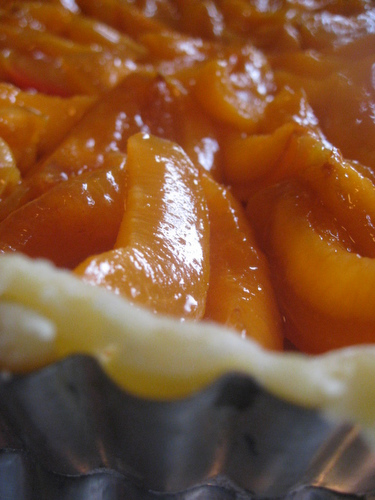 When the tart comes out, use a pastry brush to get some of the bubbling juice on top of the fruit. It'll look better that way.
Comments
Add Comments