Jump to navigation
Back at Velo
It had been a while, so we headed to one of our favorite Nyack restaurants with Irene. The hunna got the steak frites.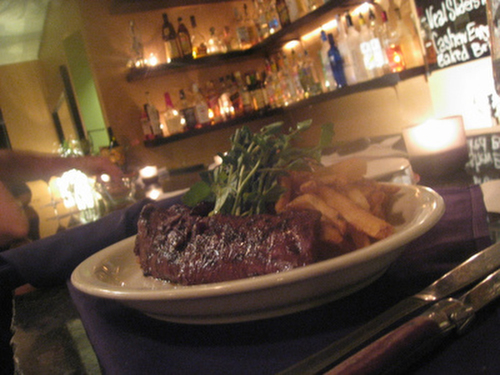 We also shared the fried oysters: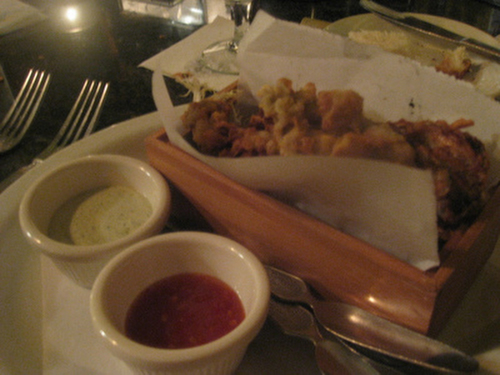 and the veal sliders: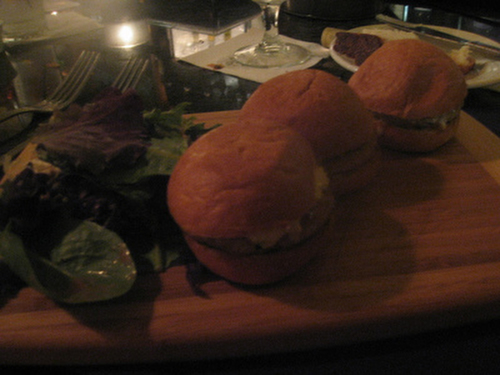 Irene and the Hunna: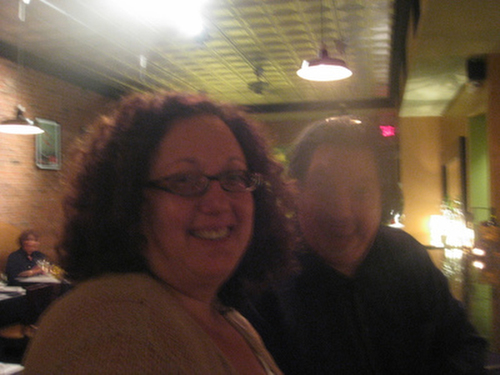 Irene got the tuna tartare: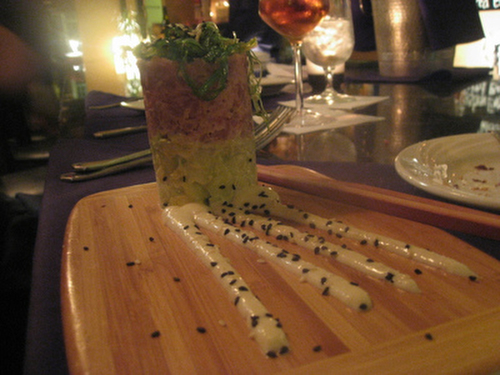 And the heirloom tomato salad: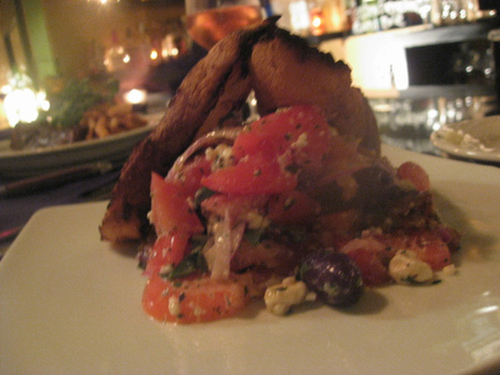 I got this dish:




Which I believe was supposed to be crab. It was one of the few out-and-out failures Iíve ever had at Velo. It was so hot I couldnít eat it ó or taste it. The only flavor I could really discern was an overwhelming amount of fresh rosemary. It tasted like a pine forest. Too bad.

I also got the mussels.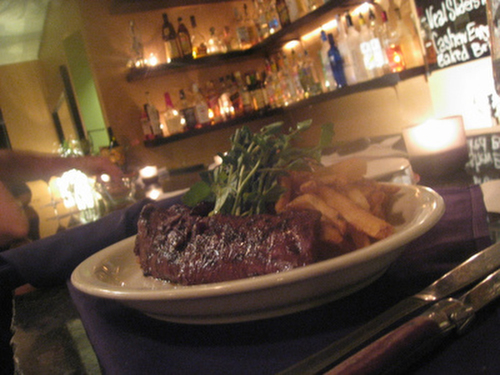 All in all, good. But chef Anthony was headed out on vacation and we wondered if his heart wasnít in it? Oh well ó everyone has an off night. Itís still one of the best around.
Comments
Add Comments