Jump to navigation
Al Fresco Dining on the River in Irvington
It hasn't been much of a summer for al fresco dining. Just a few times here and there. So when the weather finally starts cooperating in the the final week before Labor Day, we're out there. Here's our visit to Red Hat on the River with Kelli and Patrick.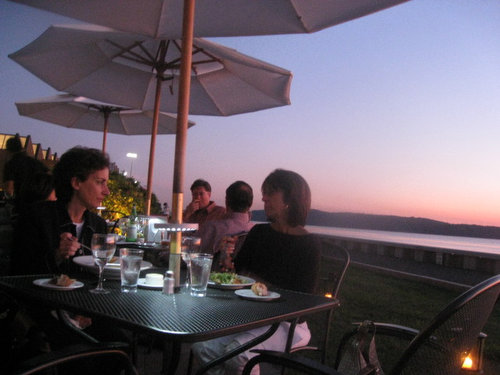 As we were enjoying our aperitifs, they sent out a lobster roll for us to share.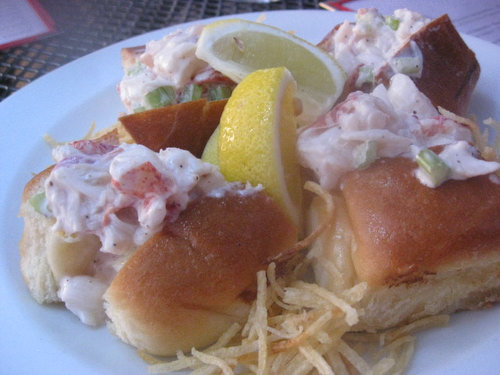 It was delishy and the fries were crispy and salty.

Two views. One with Patrick, one without.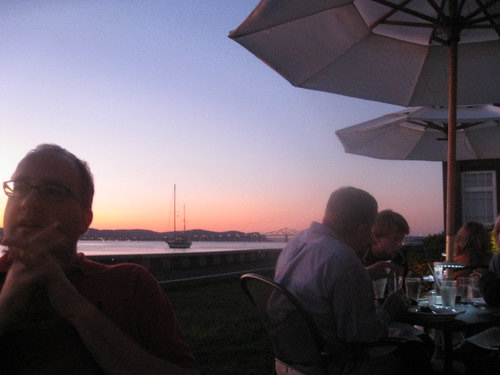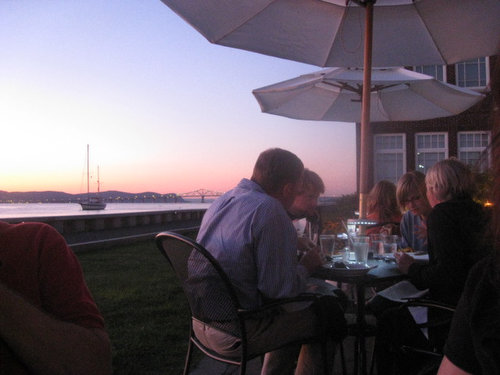 The building and people behind us: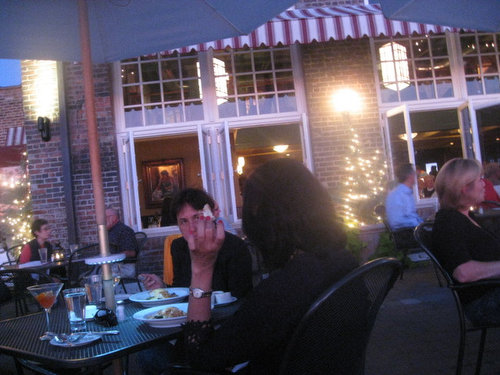 The river in front of us: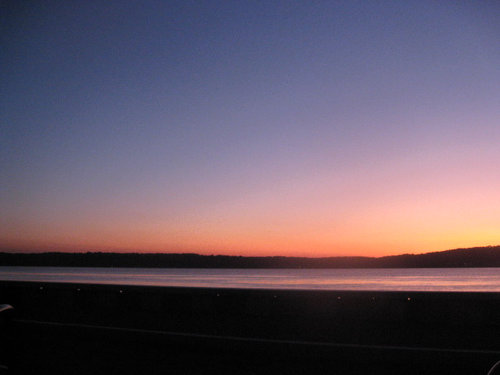 I got tuna tartare: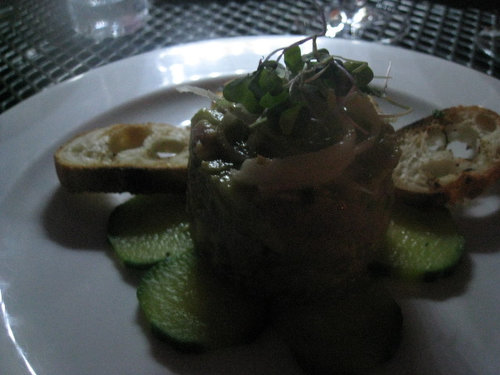 Kelli and Greg got lentil soup: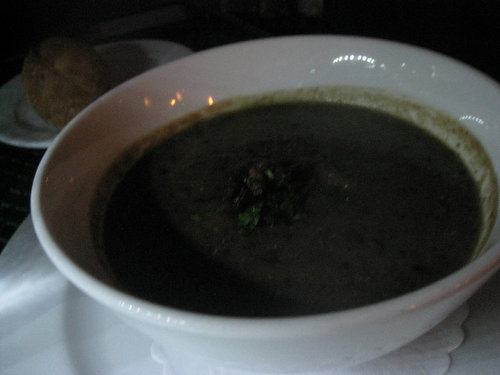 Patrick got the heirloom tomato salad: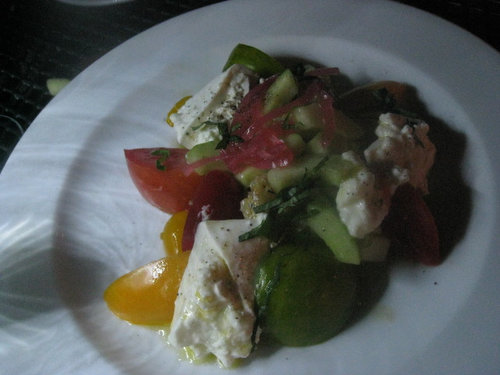 They sent out scallops.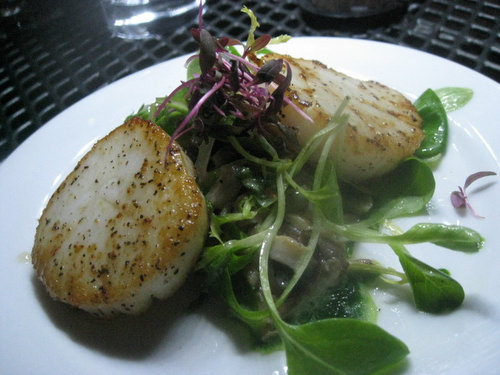 For mains, Kelli got the heirloom salad. Patrick and I got salmon burgers: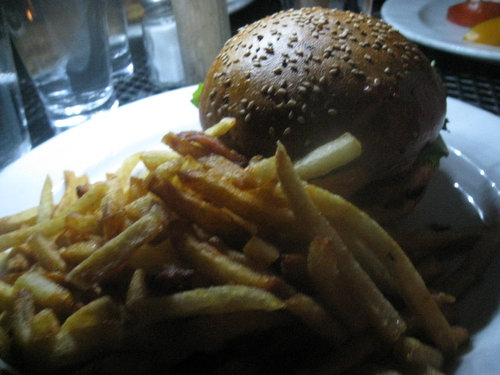 And Greg got the "bouilliabasse," which wasn't really. It was cod with a seafood broth: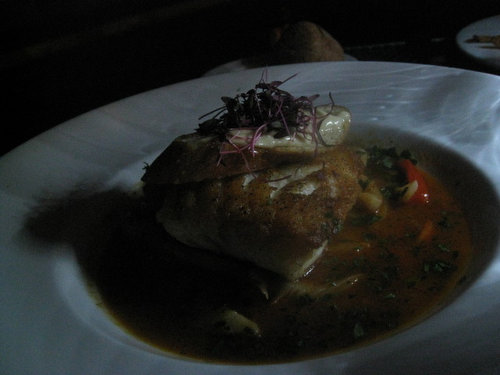 Everything tasted terrific. And the setting, well, also perfect. Lovely.

The 411 on Red Hat on the River.
Comments
Add Comments