Jump to navigation
Cheers to Grandmom. Happy Birthday!
We celebrated Grandmomís birthday with a feast at Restaurant X Sunday night. She had the coconut shrimp. And then, for dessert, a coconut cake, too. With a candle, of course.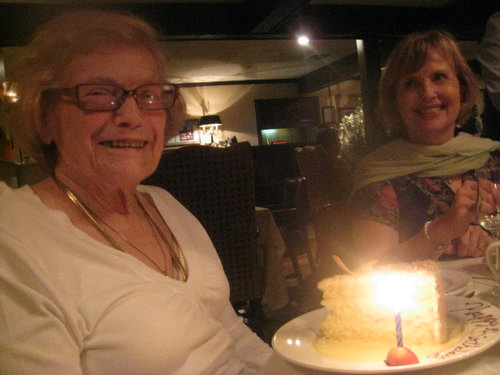 We started with an amuse like a latke, but with crab inside. Apple sauce on the side.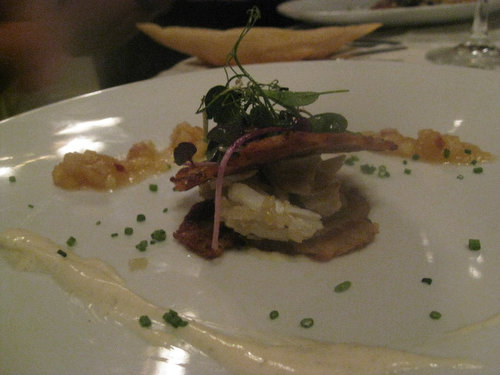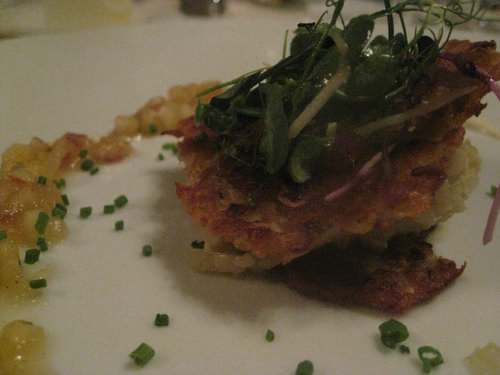 The players: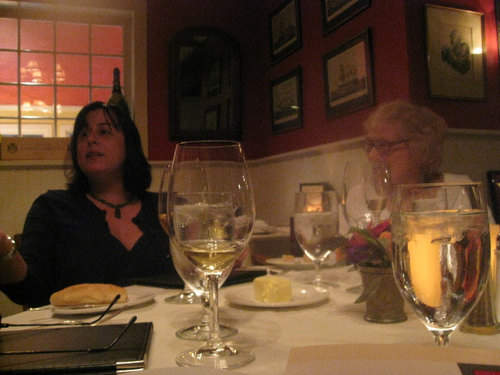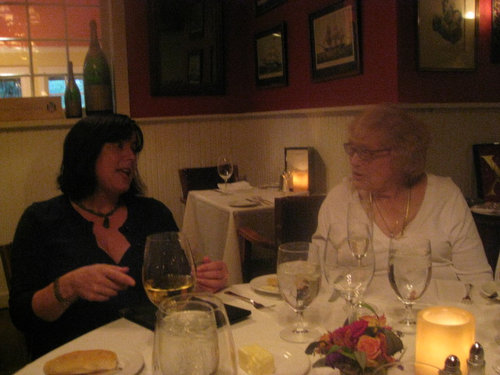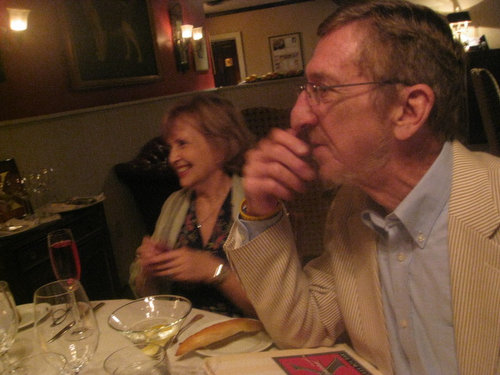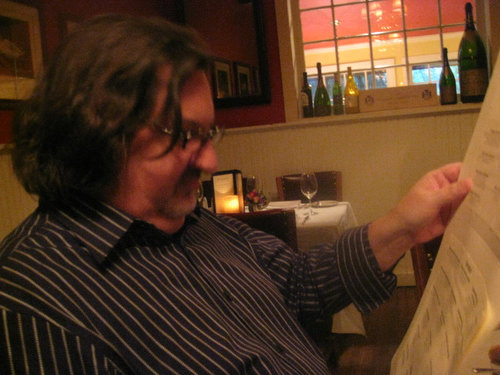 I started with the Thai grilled shrimp over watermelon with cumin: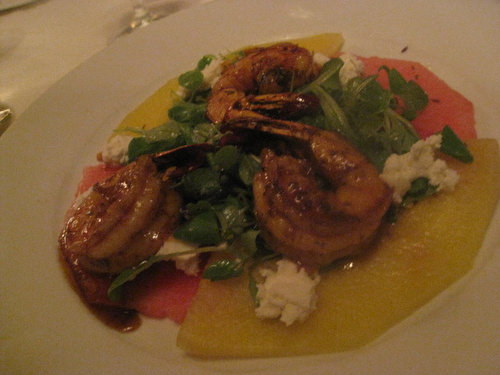 A couple people had the beet salad: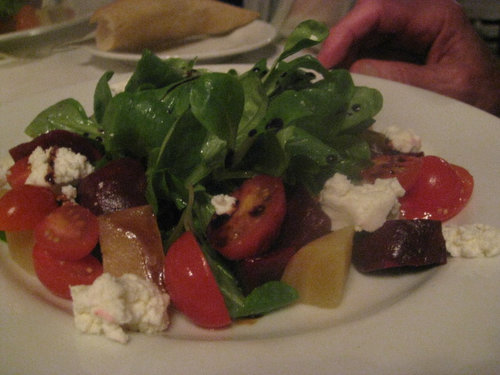 Grandmom and Boo had the Caesar: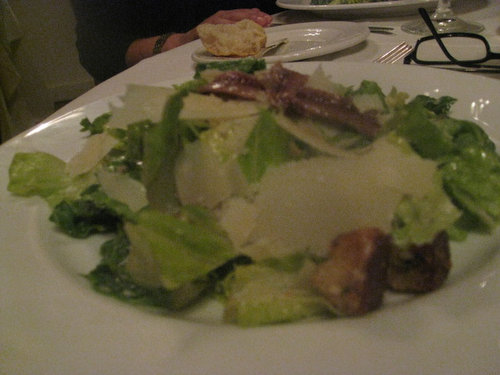 Then we had a lovely Spanish red.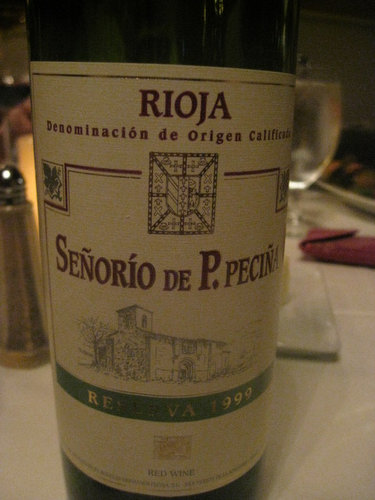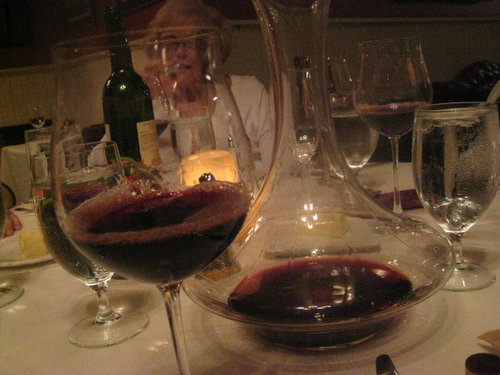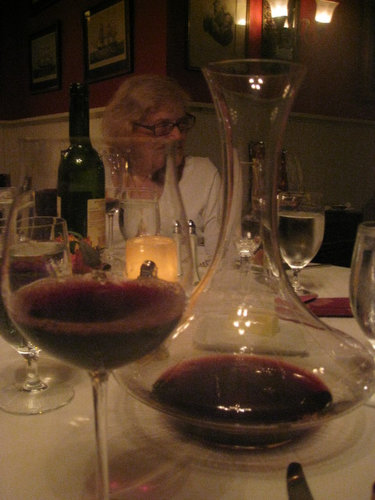 And a oyster stew with succotash and an oyster mushroom: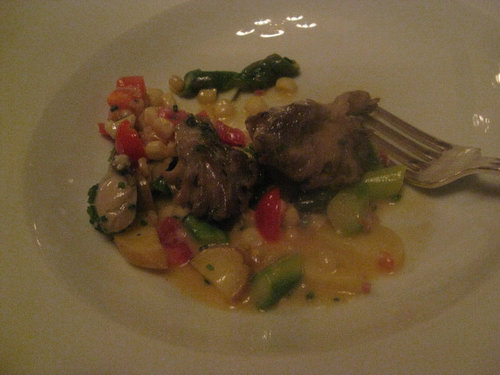 For the mains, Mom got swordfish: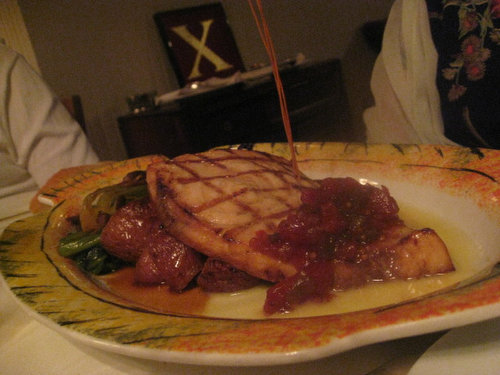 I got sirloin: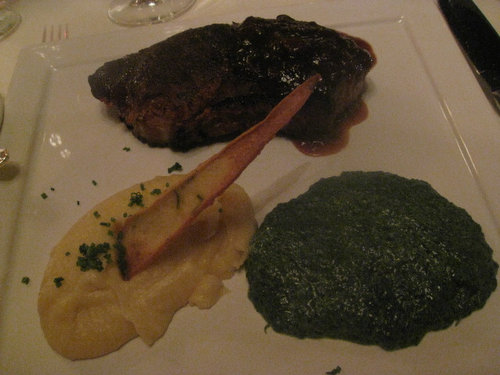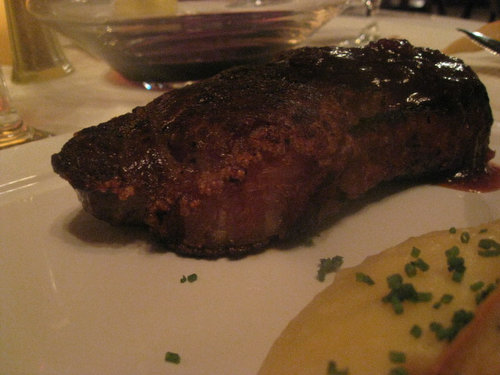 Leigh got spaghetti chittara: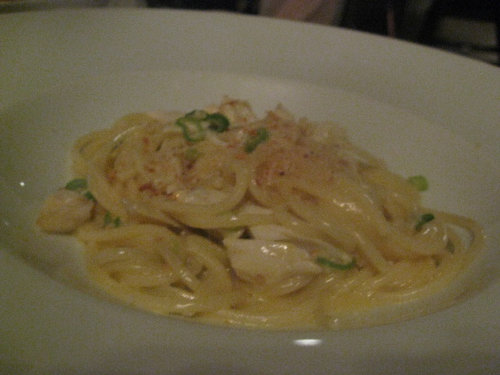 Greg got pork chop: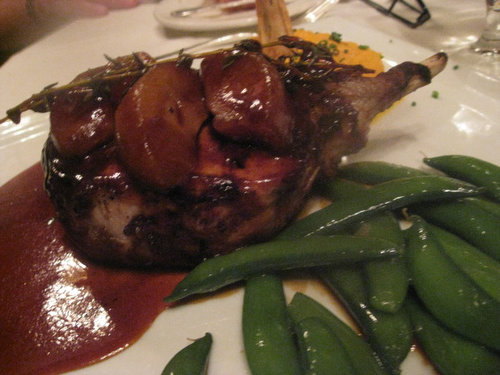 Boo got orecchiette with sausage and broccoli rabe: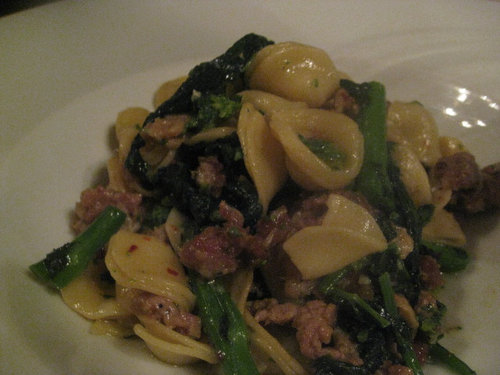 And grandmom got her favorite, coconut shrimp: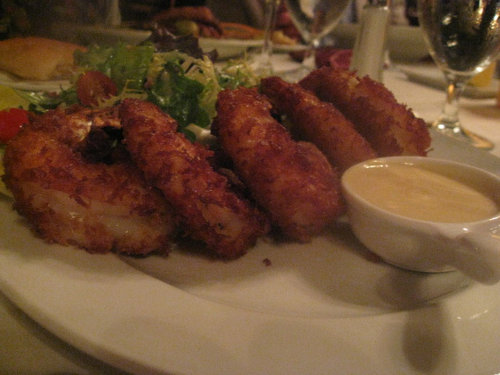 I love the painting of the dog: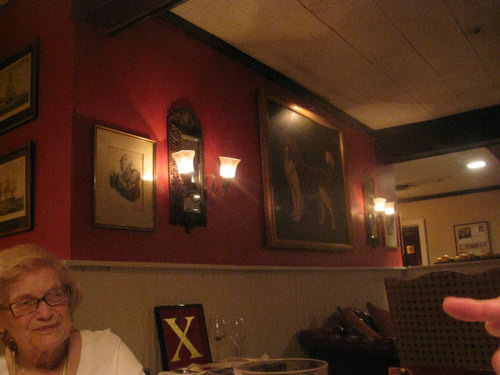 Grandmom and Mom: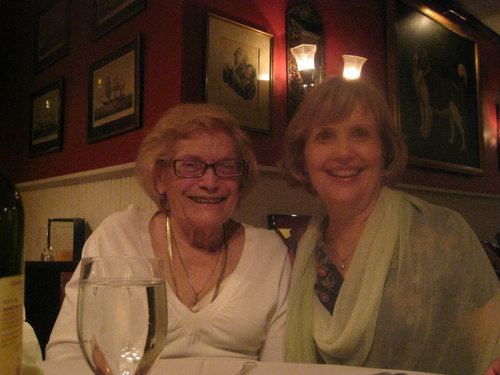 And now, for dessert:

Coconut cake: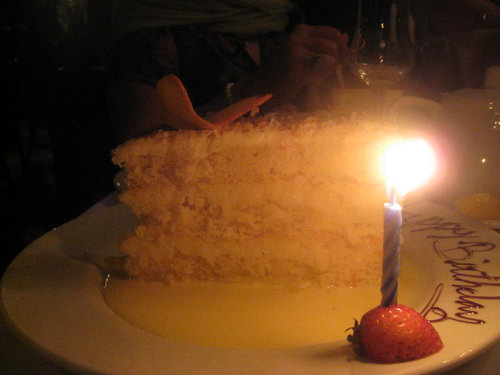 Chocolate ganache: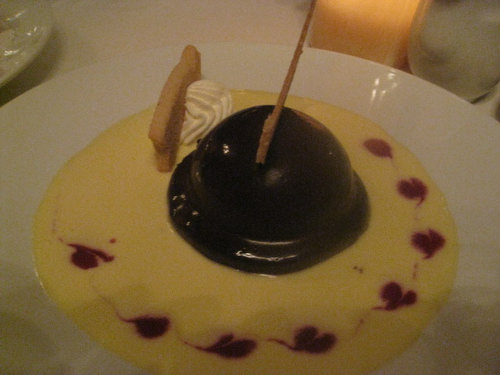 Creme brule: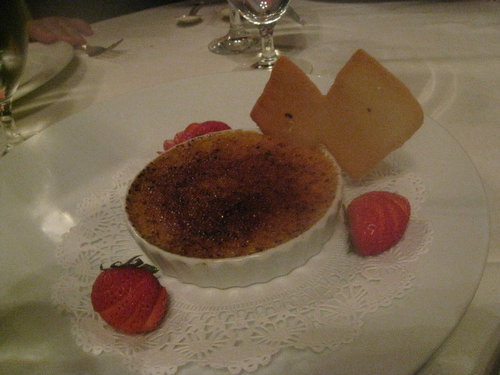 Lemon cheesecake: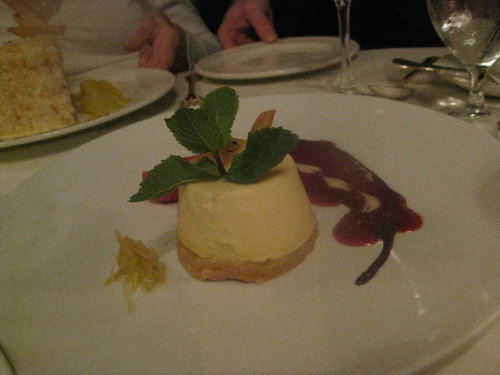 Wow. Happy birthday grandmom!

The 411 on Restaurant X & Bully Boy Bar in Congers.
Comments
Add Comments