Jump to navigation
Recipe: Cacio e Pepe
I came across a nice chunk of Pecornio Romano the other day marked "cacio," which really is just the Italian word for cheese but still reminded me of the classic Roman dish Cacio e Pepe, which is really just Italian for cheese and pepper. I bought the cheese and made the dish. It's about as easy as it gets. Cook spaghetti. Grate cheese. Grind pepper. Eat dinner.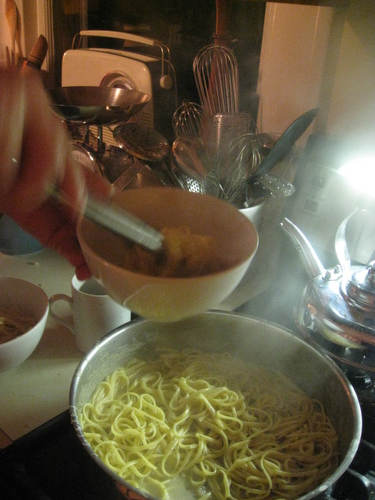 I poked around at a couple of recipes first. I didn't follow any one in particular, but I especially like the advice over at We Are Never Full because it's the kind of advice I like to give too: If you're not going to do something right, please don't do it at all.

To wit:
"please do not make this dish soley with parmigiano reggiano and that crappy, old shaker filled with pepper that you may only bust out when laying out your fine china on one or two holidays a year."

Right on, sister. (And brother.)

So, I ground my fresh pepper. Telicherry, btw. About 2 tablespoons.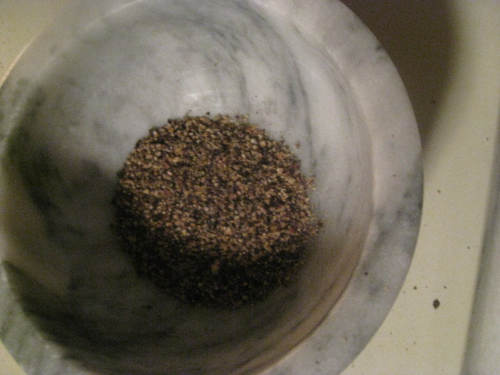 And cut up my cheese to put through the hand grinder: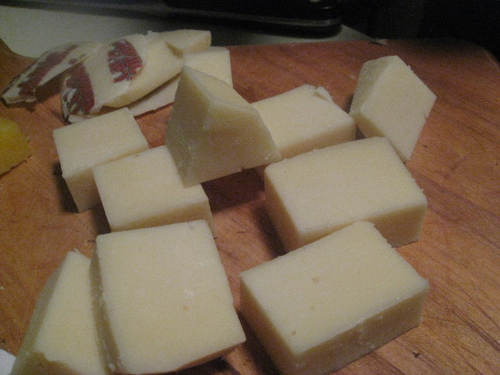 I melted just a tiny bit of butter in a big-ass saute pan. (You can skip this. Or use olive oil.) After the pasta was al dente, I drained it, reserving a cup of pasta water.

I put the pasta in the big-ass saute pan, added about half the water, the cheese and ground pepper and stirred.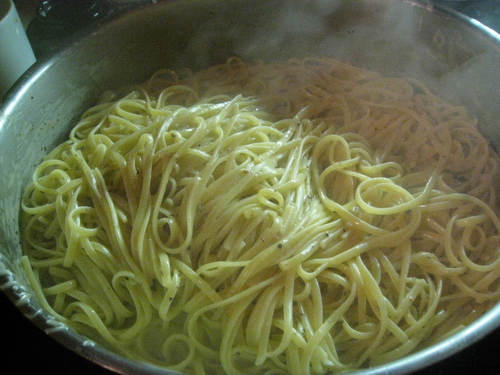 It needed a little more water, so I added that. The water is full of the starch from the pasta so it thickens the sauce while it moistens it, too.

Bowl it up, hunna: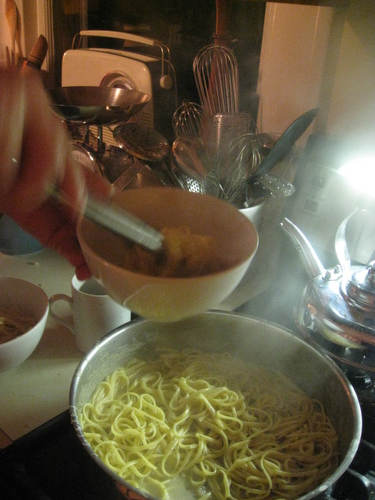 Dinner is served.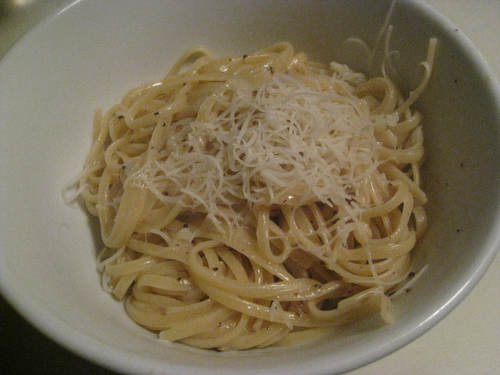 Comments
Add Comments