Jump to navigation
Recipe: Portuguese Orange Olive Oil Cake
This fabulous
Portuguese Orange Olive Oil Cake
comes from David Leite's new cookbook,
"The New Portuguese Table."
It's made with olive oil and orange juice and zest, and it's the perfect do-ahead dessert because it gets better the longer you let it sit. Indeed, David suggests leaving it alone for at least a day; two are better.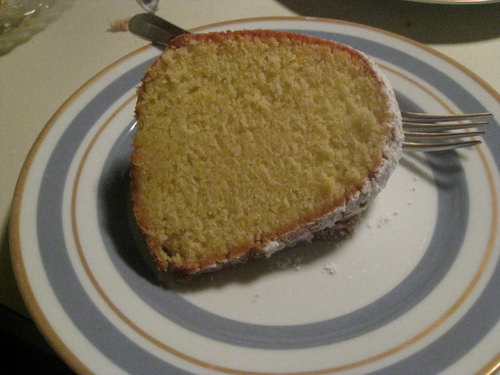 As I said over on Small Bites:


The texture is so wonderful. It's moist and rich without being too cloying. The orange flavor just dances there in your mouth. As my friend said: "You know when you have a cake that doesn't need icing, you've got a great cake." I highly recommend it. (And it's great with coffee in the morning, too.)
You get yourself a bundt pan. I borrowed one from my mother. (But I may hold on to it after this.) First you zest and juice your oranges. (No photo of that, sorry.)
You measure out your flour and your baking powder.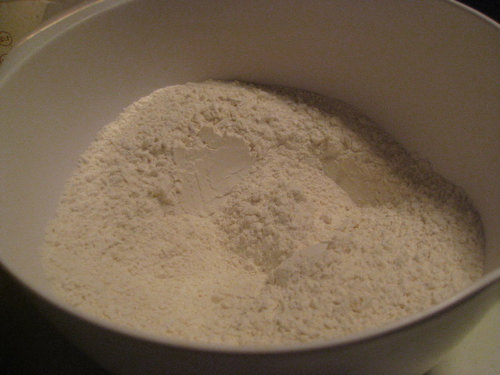 Measure out your olive oil.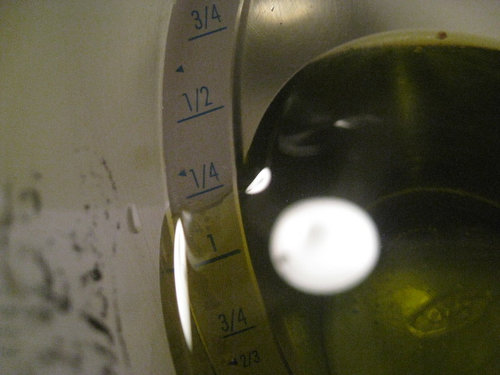 Beat eggs in a stand mixer —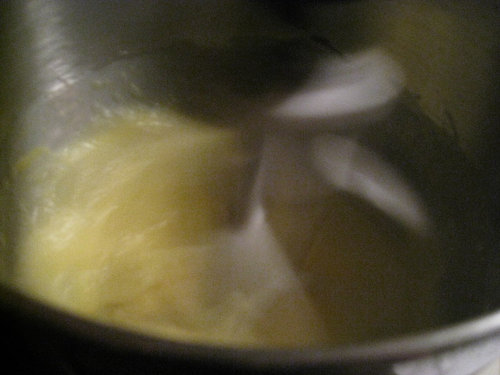 — then add sugar: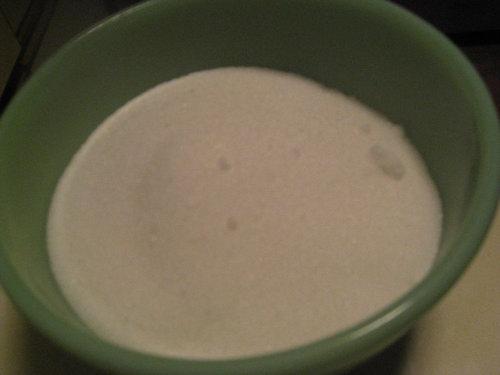 Then alternate adding olive oil and flour: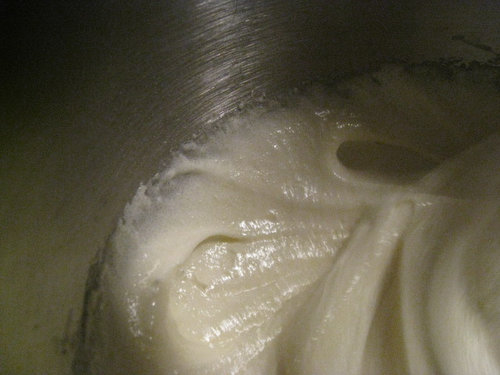 Then add your orange juice and zest and mix it up.
Pour into the bundt pan: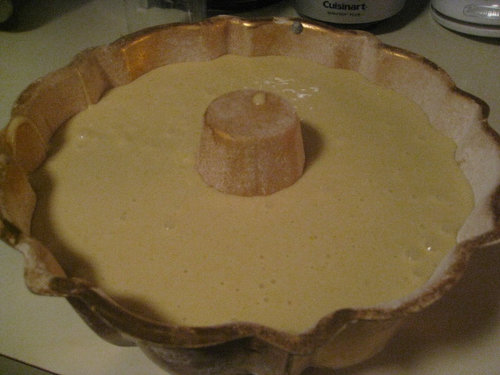 Bake.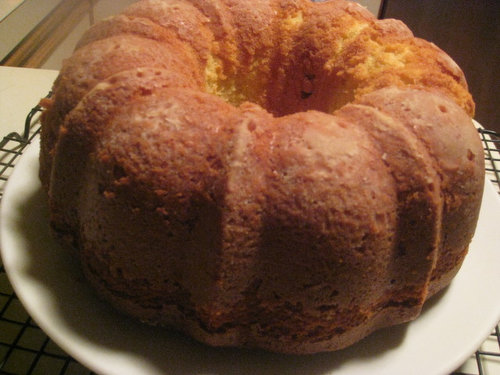 Let sit for a day at least.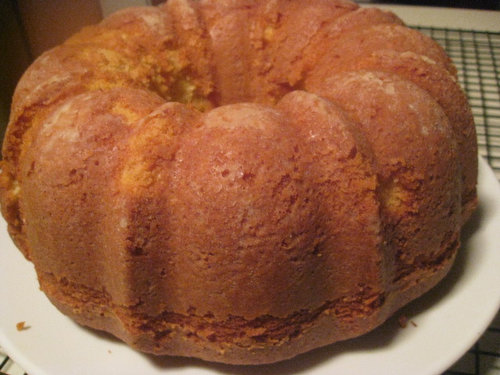 Just before serving, sprinkle with sugar: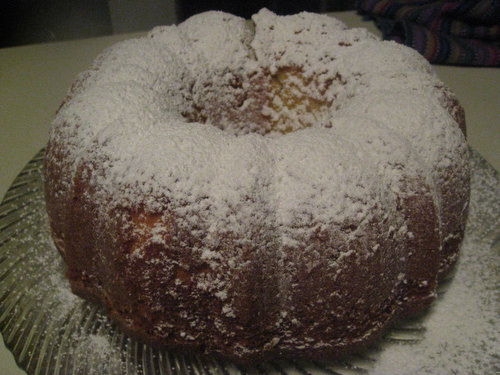 Eat and swoon: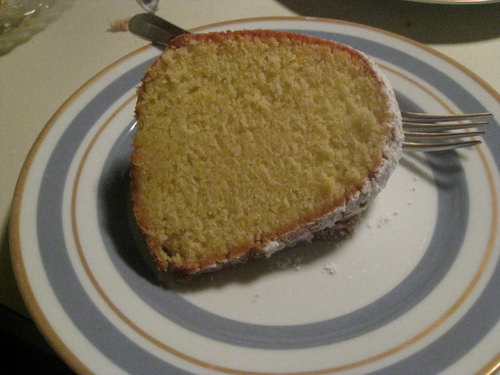 Portuguese Orange Olive Oil Cake
by David Leite
from The New Portuguese Table: Exciting Flavors from Europe's Western Coast
(Clarkson Potter, 2009)
Serves 10 to 12
Atenção: Make sure to use a light-colored Bundt pan. A dark one will turn out a cake that sticks and is unpleasantly brown. Since this cake only gets better with age, don't even think about taking a bite until the day after you make it, or even the day after that.
Nonstick baking spray with flour (I used melted butter)
4 to 5 large naval oranges (I used 3)
3 1/2 cups all-purpose flour
1 1/2 teaspoons baking powder
1 3/4 teaspoons kosher salt
5 large eggs
3 cups granulated sugar
1 1/2 cups mild extra-virgin olive oil
Confectioners' sugar, for sprinkling
Method
1. Position a rack in the middle of the oven, remove any racks above, and crank up the heat to 350°F (175°C). Coat a 12-cup Bundt or tube pan with baking spray and set aside.
2. Finely grate the zest of 3 of the oranges, then squeeze 4 of them. You should have 1 1/2 cups of juice; if not, squeeze the 5th orange. Set aside.
3. Whisk together the flour, baking powder, and salt in a large bowl and set aside.
4. In the bowl of a stand mixer fitted with a paddle attachment, or with a handheld mixer in a large bowl, beat the eggs on medium-high speed until well-combined, about 1 minute. Slowly pour in the granulated sugar and continue beating until thick and pale yellow, about 3 minutes. On low speed, alternate adding the flour mixture and oil, starting and ending with the flour, and beat until just a few wisps of flour remain. Pour in the orange juice and zest and whirl for a few seconds to bring the batter together.
5. Pour the batter into the prepared pan and bake until a cake tester comes out with a few moist crumbs clinging to it, about 1 1/4 hours. If the top is browning too much as the cake bakes, cover lightly with foil. Transfer to a wire rack and cool for 15 minutes.
6. Turn the cake out onto the rack and cool completely, then place it in a covered cake stand and let it sit overnight. Just before serving, dust with powdered sugar.
Comments
Add Comments