Jump to navigation
Saturday Night Pizza
We did a lot of chores around the farm on Saturday. Greg was stacking wood. I was cleaning windows. We were a regular little house on the prarie. So we didn't feel much like cooking on Saturday night. We went to one of our favorite neighborhood pizza joints, the Mountain House.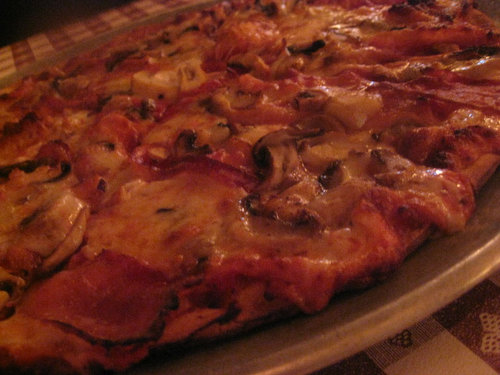 We couldn't get a seat at the bar, so we sat in the bar area: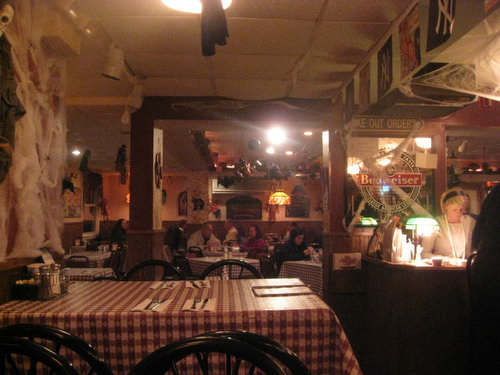 We decided to share stuffed mushrooms: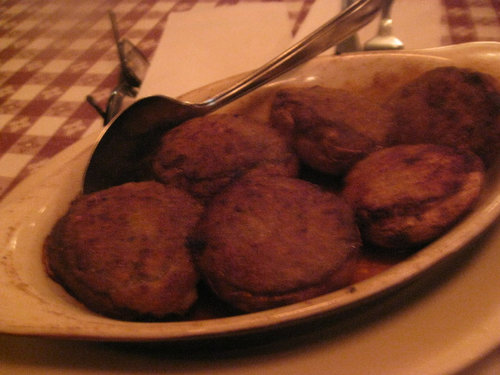 Bad idea. We also shared Caesar salad: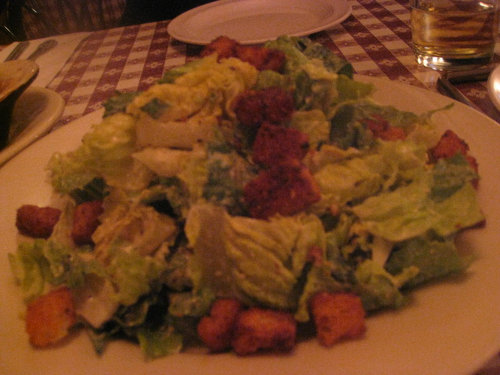 Good idea. And we got two pizzas. One cheese and one with bacon and mushrooms.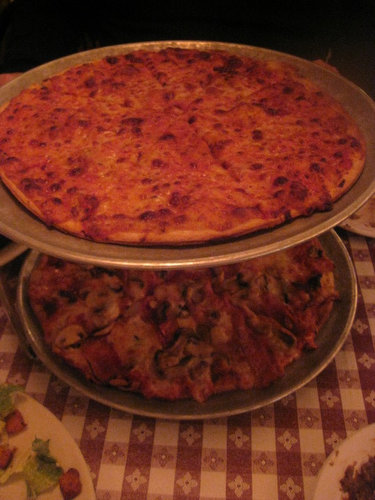 Great idea. Wouldn't you say, Greg?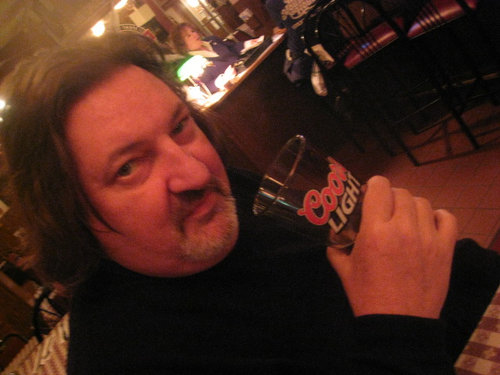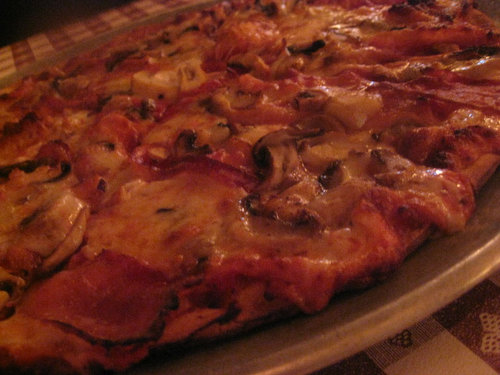 We closed the place down. At 9 p.m. Then we went home and had a nightcap by the fire.
Comments
Add Comments