Jump to navigation
A Birthday Feast at the Cookery
To celebrate Gregís birthday and Mom and Leighís annversary, we headed to the Cookery , David DiBariís casual Italian restaurant in Dobbs Ferry. We had a feast and some nice wine, too. Here, Kelli reads Gregís card while the Hunna pours Leigh some more wine.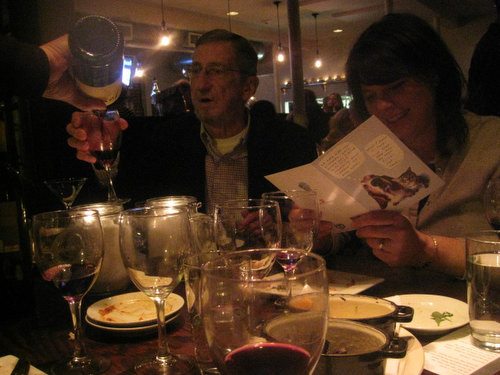 Dave wasnít there that evening, but he put together a menu for us. We mostly stuck to it, but ordered a few substitutions, too. For example, the lambís tongue salad: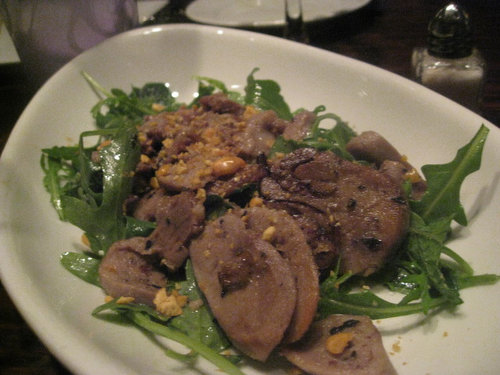 And the smoked figs with proscuitto: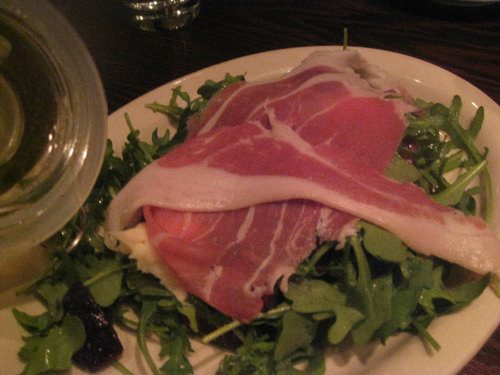 Our other appetizers included pizza bianco: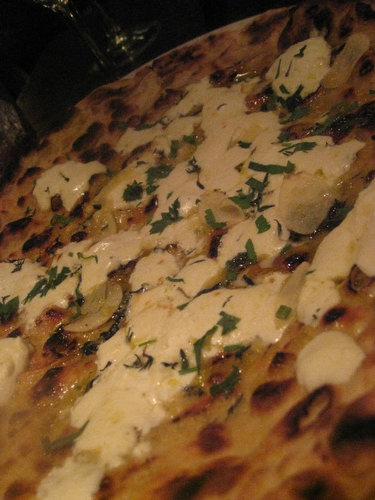 And pork belly: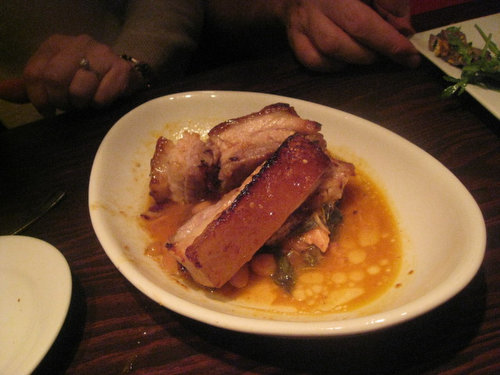 Kelli and Patrick: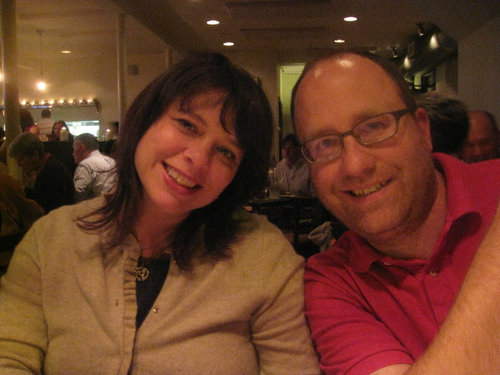 Leigh and Kelli: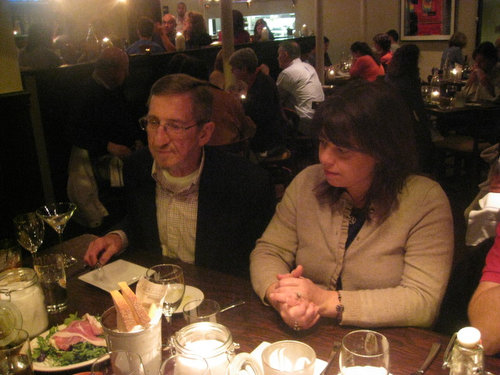 The room: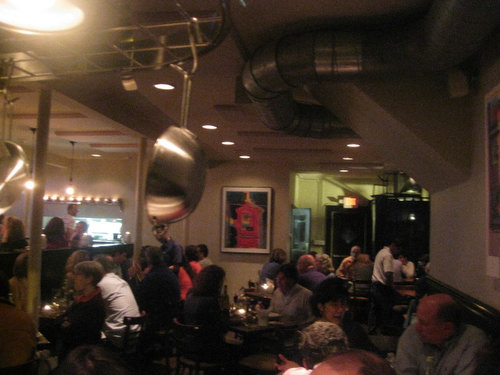 We also had several amazing pastas. Spaghetti with pork sugo.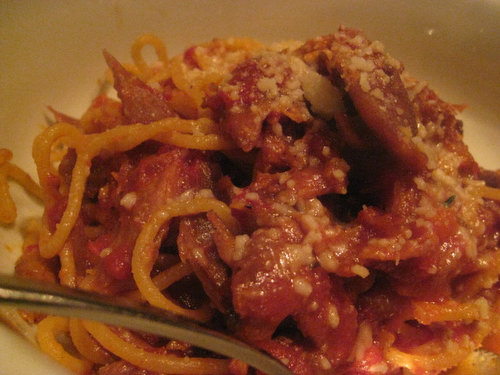 Radiatore with lamb bolognese and mint: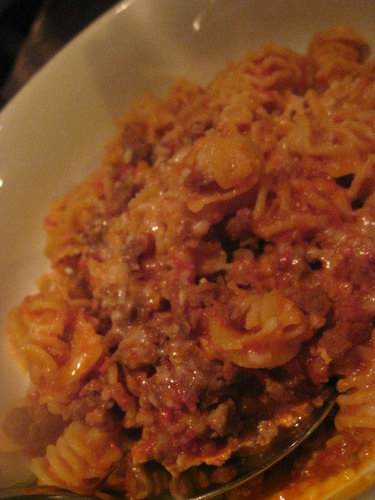 Rigatoni with butternut squash, among other things: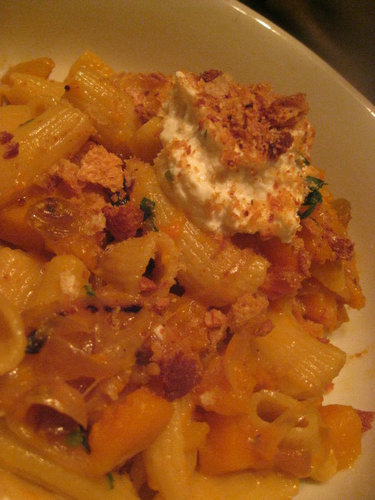 Cauliflower ravioli: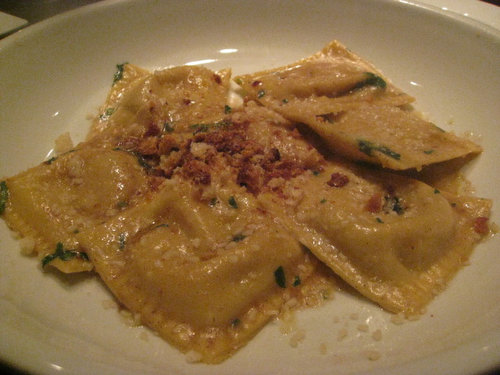 And then for our mains, we had veal, chicken, fish and venison.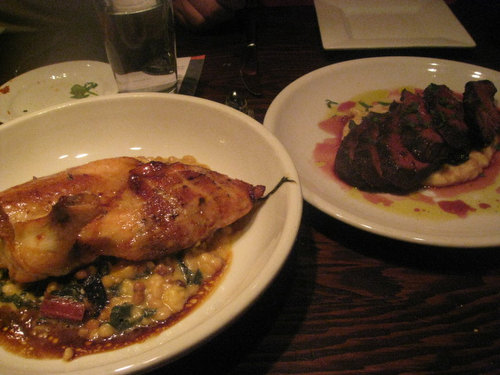 And when I say veal ó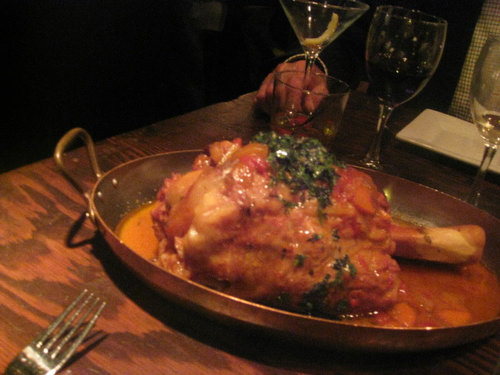 ó I mean veal: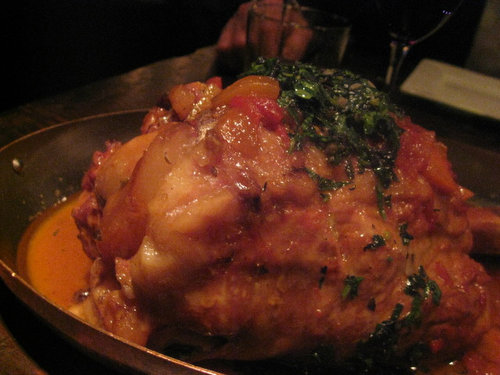 Itís called Stinko Di Vitello Al Forno, or Roasted Veal Shank. Huge.

The chicken was smoked: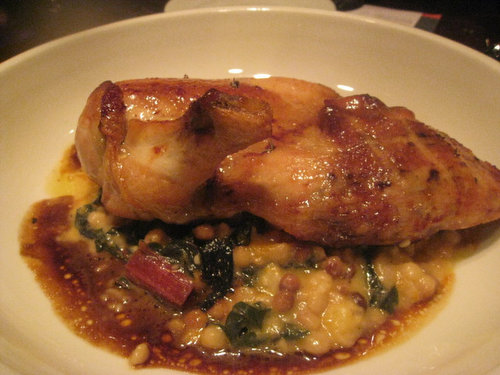 The venison was crusted in cocoa: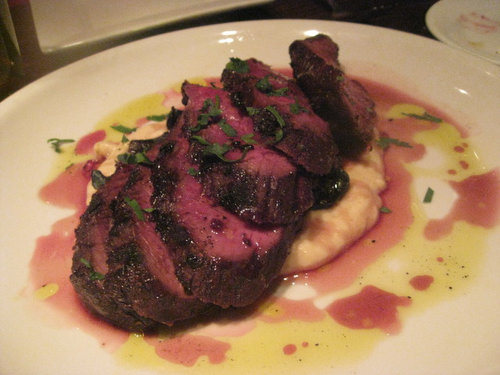 And the branzino was roasted: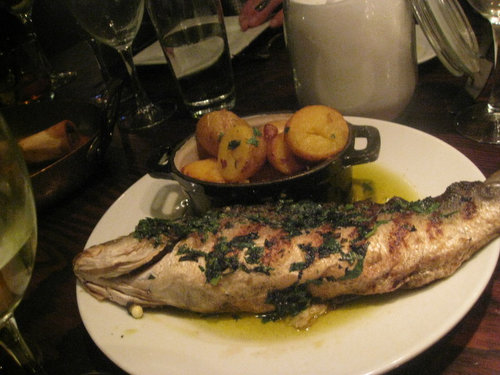 Those potatoes, by the way, were cooked in goose fat and they were addictive.

Greg reads his card: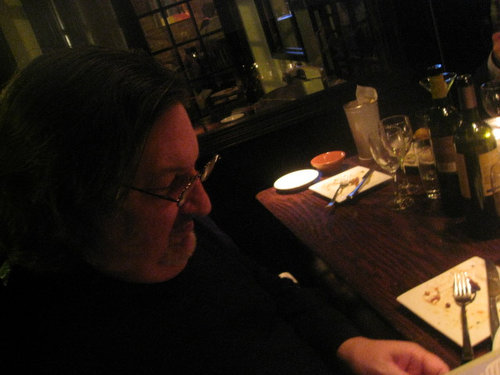 Mom smiles: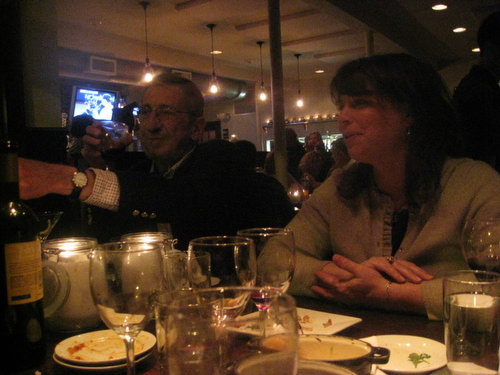 And a little dessert, too: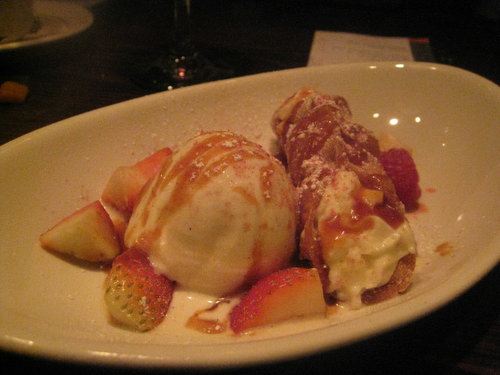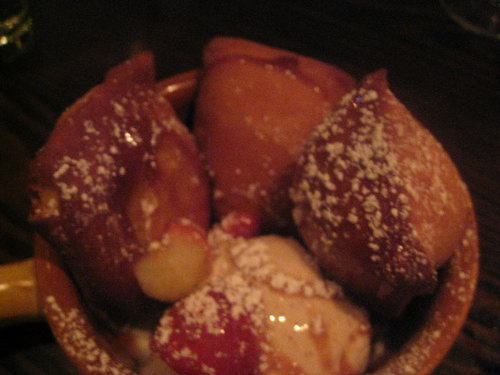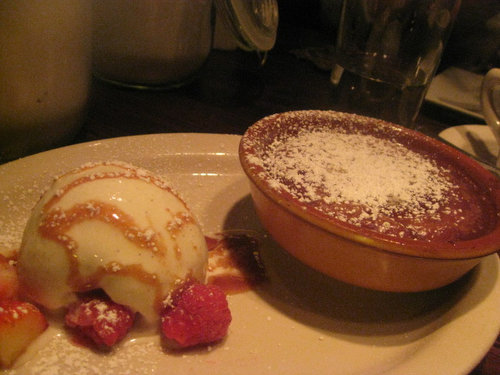 Comments
Add Comments