Jump to navigation
Trae and the Tarry Lodge
Trae was in town visiting Marissa this weekend, and we were honored to accompany the Miles-Feind gang to
Tarry Lodge
on Thursday. I am really digging the pizza there lately, and we tried a new one this evening, potato with a spicy guianciale (or bacon?):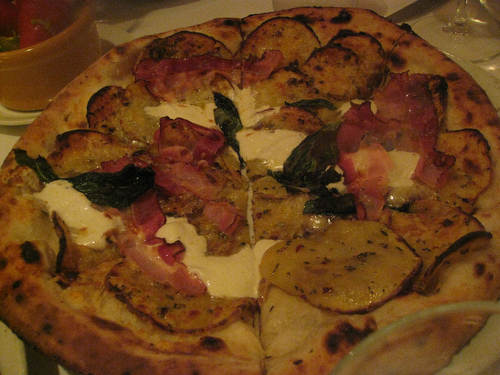 The company:

Marissa and Trae: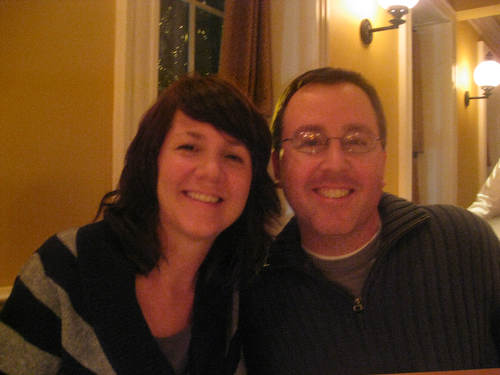 Graham and Marissa: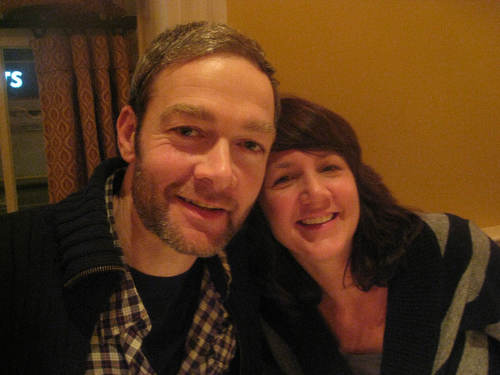 And Greg and me. Here is my negroni: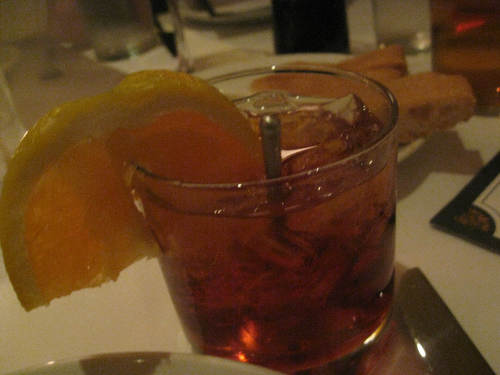 Really very well balanced. Delicious, in fact.

Trae's wine: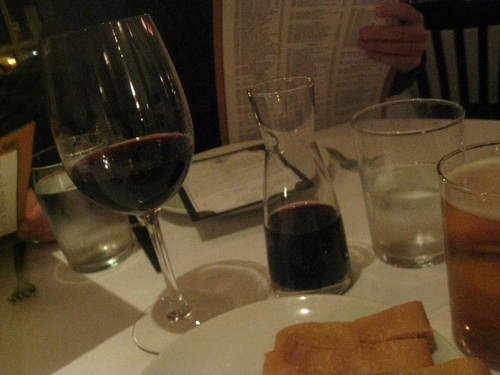 We started by sharing two antipasti. The fig and ricotta: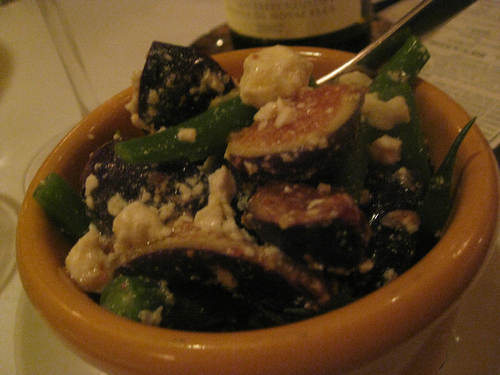 And the crab in piquillo peppers: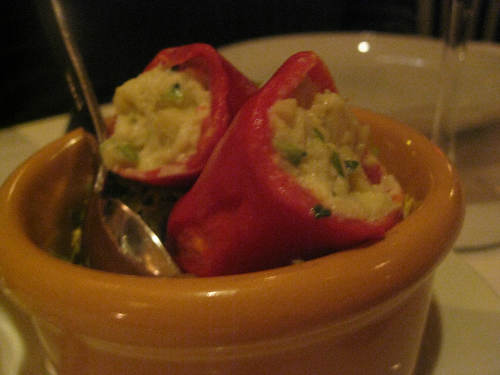 Tasty but both were a little cold.

The pizze, on the other hand, were piping hot, crisp and delicious. Pisatchio, goat cheese, red onion and honey: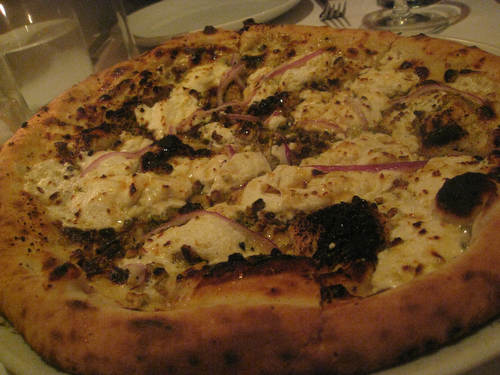 The aforementioned spicy potato: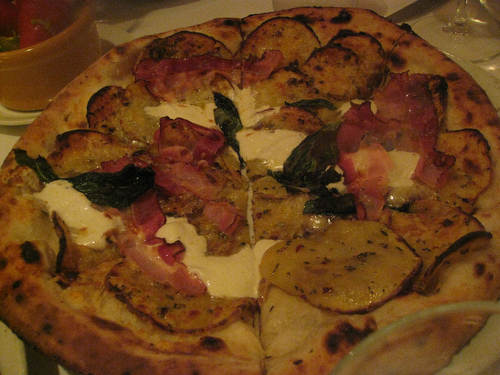 We got our own entrees. Graham went with Greg's favorite, orecchiette with sausage and broccoli rabe: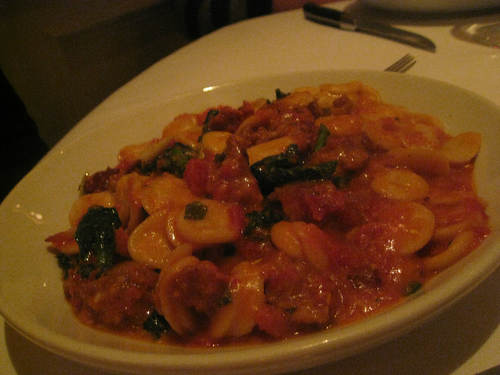 I got the pork chop. So scrumptious: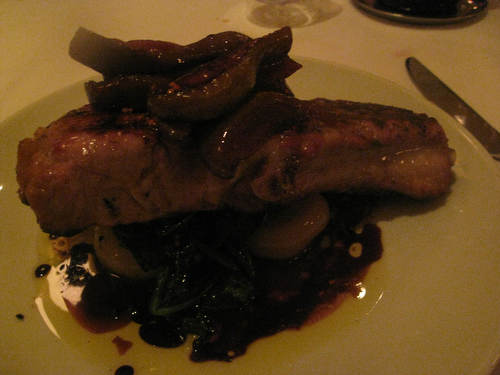 Marissa got the lamb: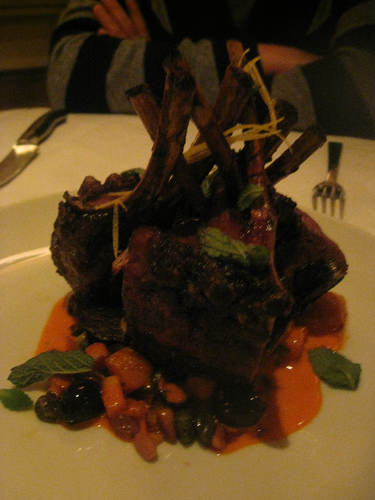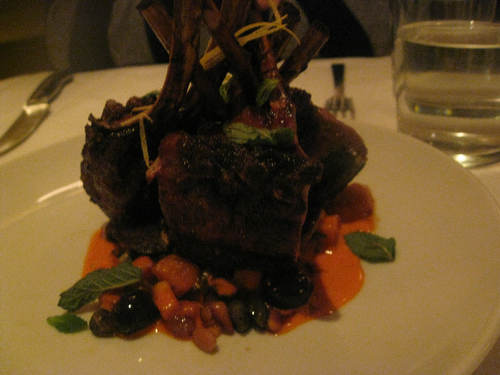 Trae got the super-rich short rib: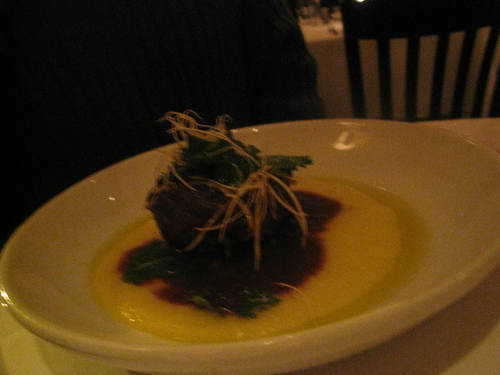 And Greg got the striped bass.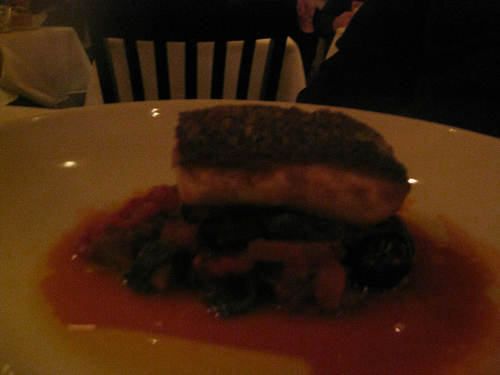 There wasn't a miss in the bunch. Everything was cooked perfectly and tasted fabulous. Another winner of a meal.

Check out other visits to Tarry Lodge here, and here and here.
Comments
Add Comments