Jump to navigation
Dinner at Bar Artisanal
Terrance Brennan, chef of
Picholine
and
Artisanal
, is known for having restaurants with excellent cheese selections.
Bar Artisanal
his newish place in TriBeCa, is no different. Indeed, we ordered our dinners with an eye toward cheese afterward.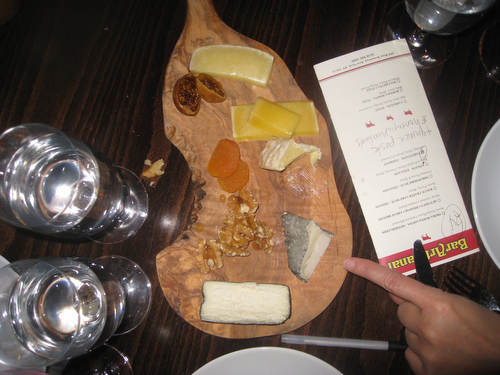 The space is cavernous.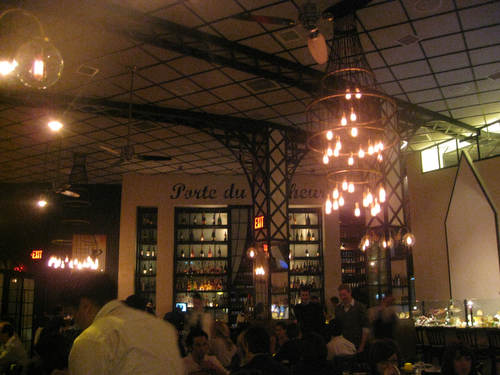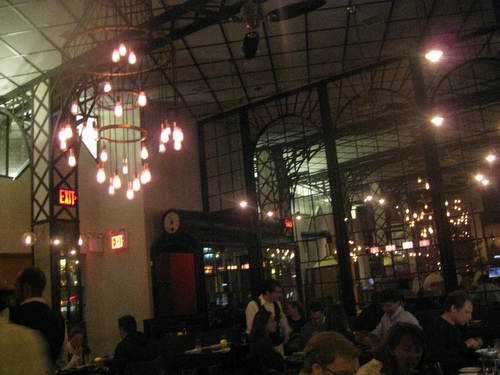 But somehow, even when it was packed, it wasn't loud. Our round table was "10 percent too small," said Marissa, but that was a good thing. It brought us close enough together to hear each other well and made the dinner just that much more intimate.

Because the reservation was so early — 7 p.m — we'd all skipped lunch. By the time the waitress came over we were starving. We ordered gougeres right away: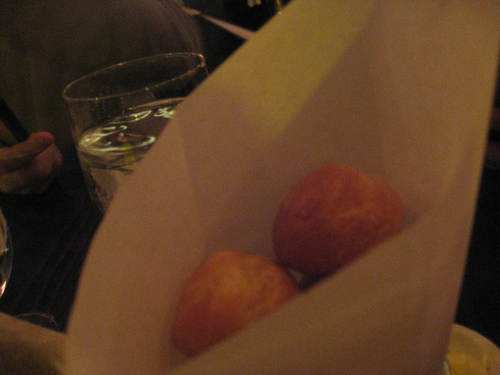 And three pizzas to share. Margherita: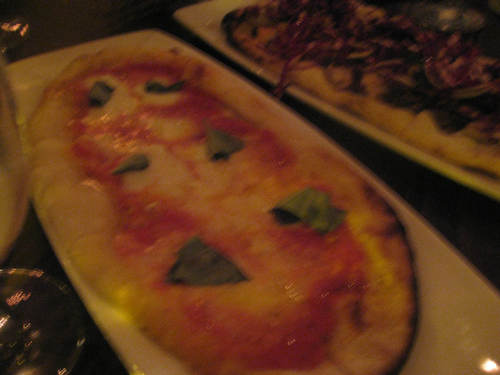 Duck with foie gras and egg (yup):




And radicchio: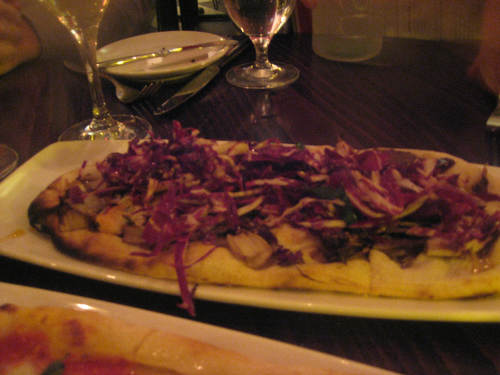 All of them were just terrific.

The gang: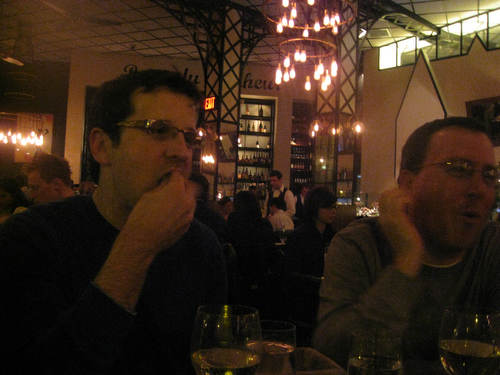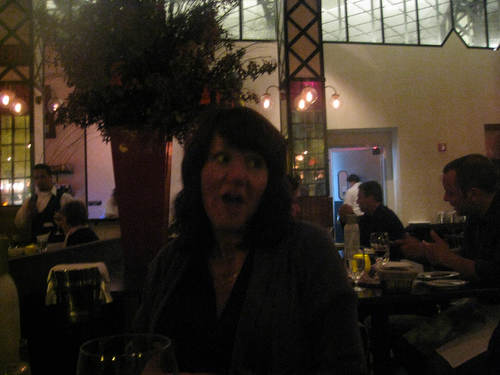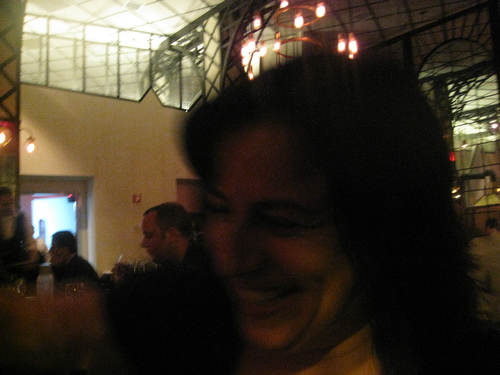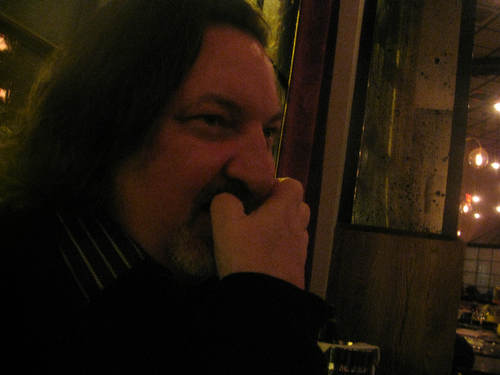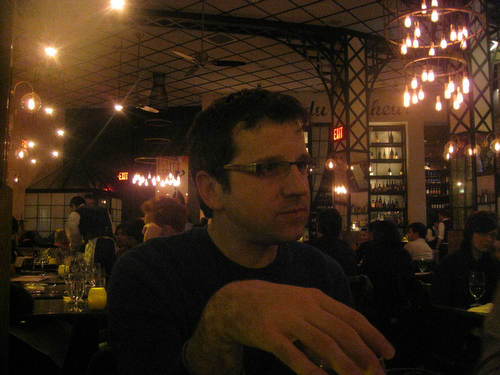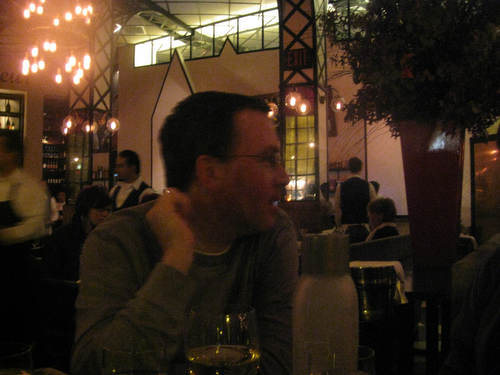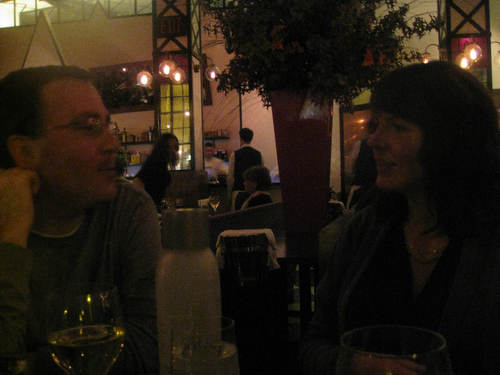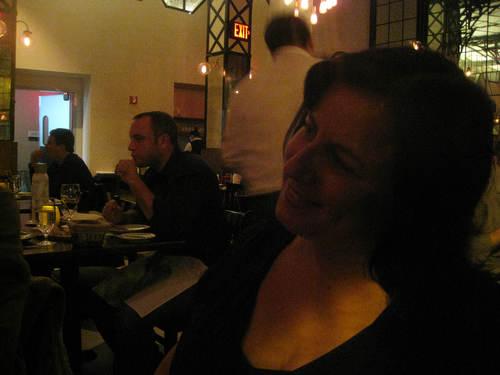 And it's so cool that Prince Harry eats at Bar Artisanal: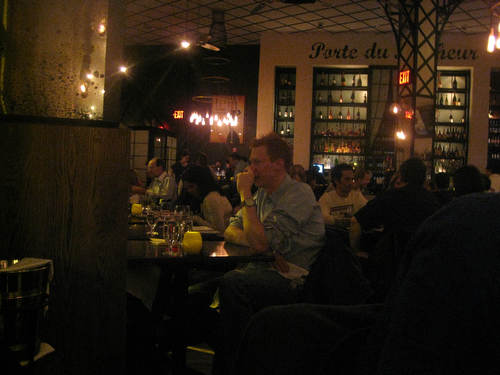 Michael says "Get a load of this:"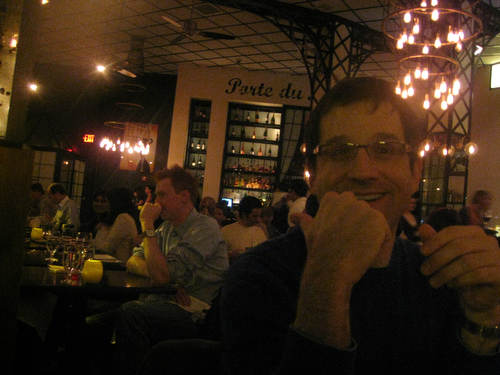 We had an appy course.

For me, beef tartar: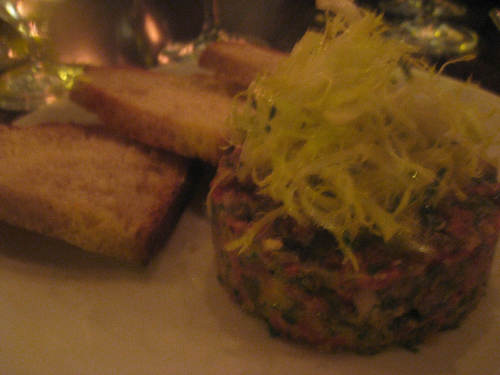 For Michael, beet salad: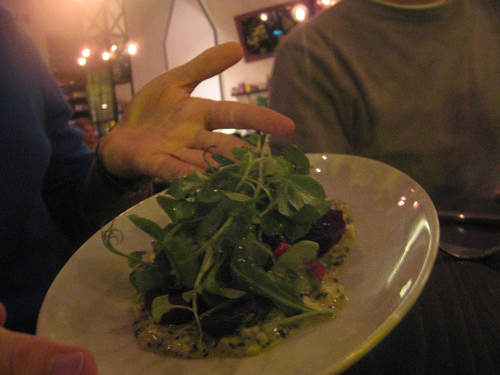 For Pooky, mussels: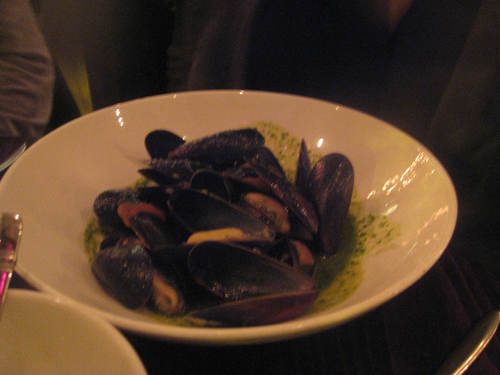 For Trae, prawns: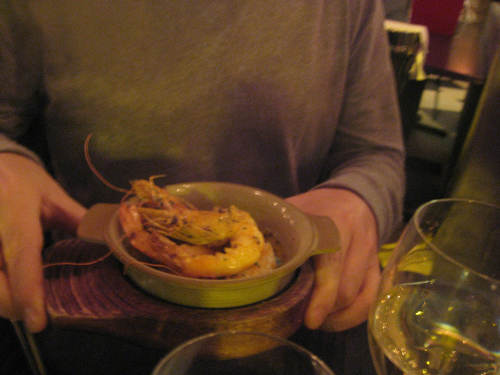 For Boo, snails: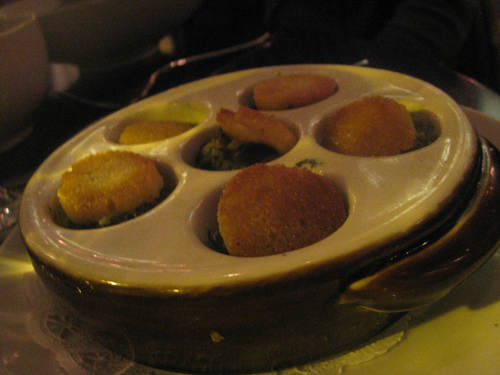 For hunna, wagyu bresaola: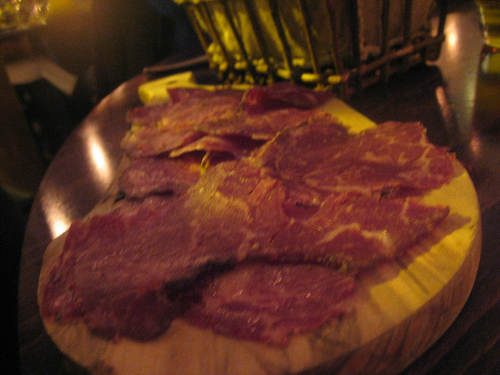 And then our mains. For hunna, roast chicken and fries. Here's the chicken: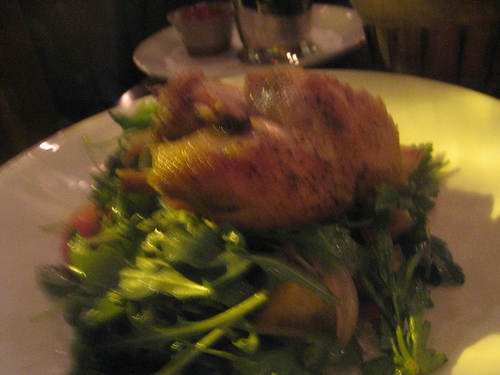 The fries are in the foreground of Michael's cavatelli: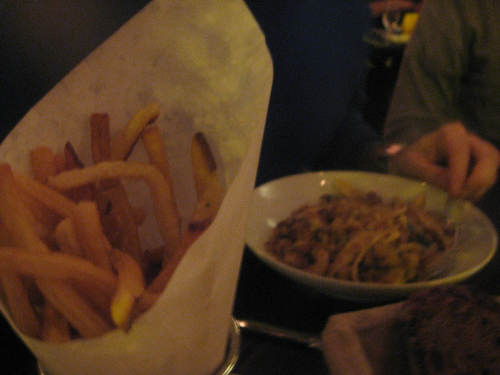 For Trae, striped bass: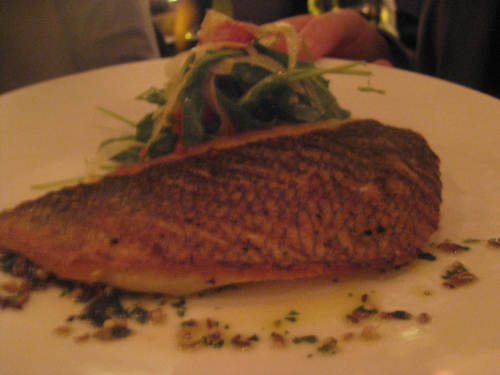 For Marissa, cod: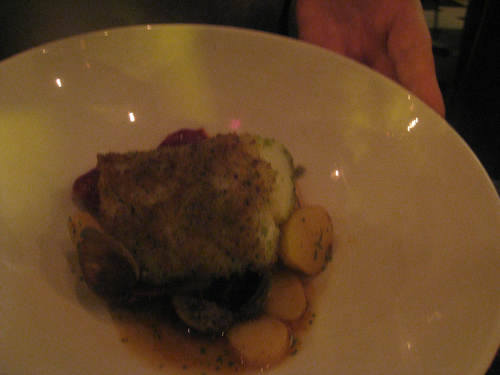 For Boo, skate:




And for me, soft egg with piquillo pepper and crostini: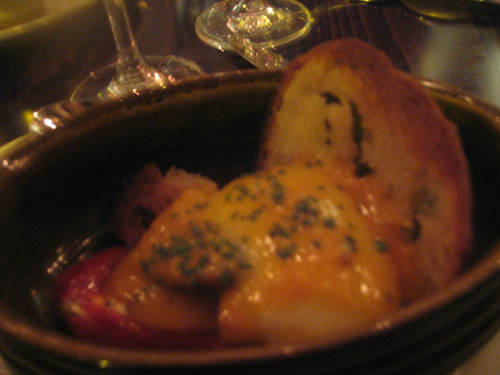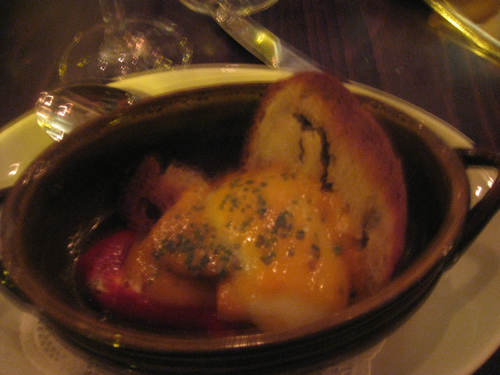 The food was really grand. Portions were so appropriate. Flavors were solid. I really enjoyed.

My complaint? When the restaurant got crowded our service went from 60 to zero. It was going along swimmingly until then. Now, when we wanted to order cheese and port and finish up our meal, we waited. Endlessly.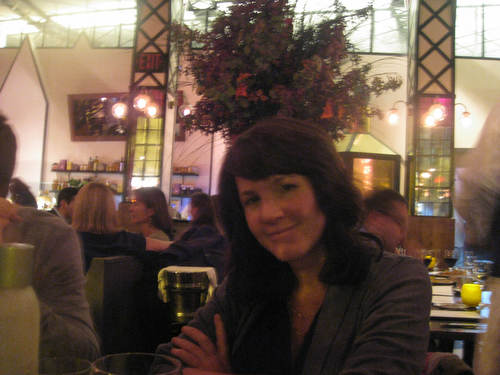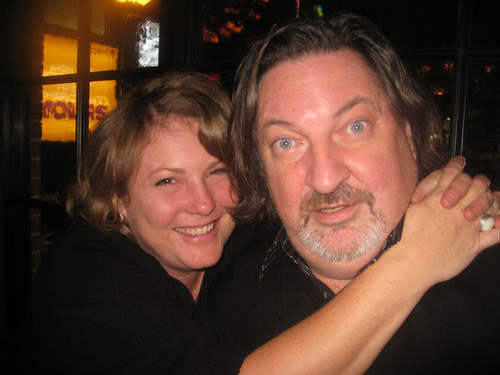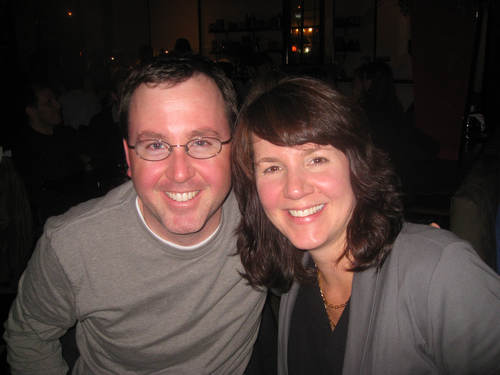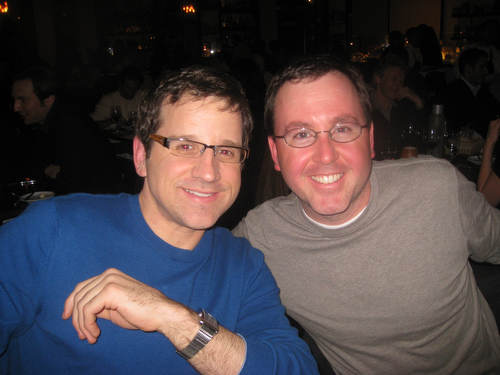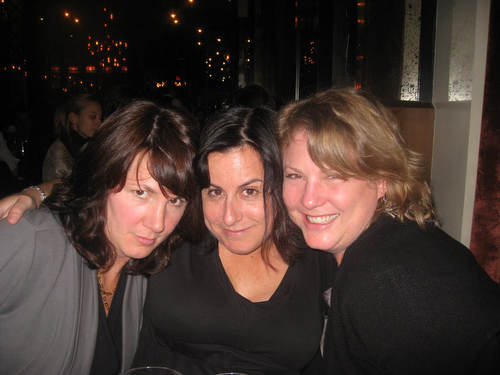 It took at least 25 minutes for cheese, which was the delivered without port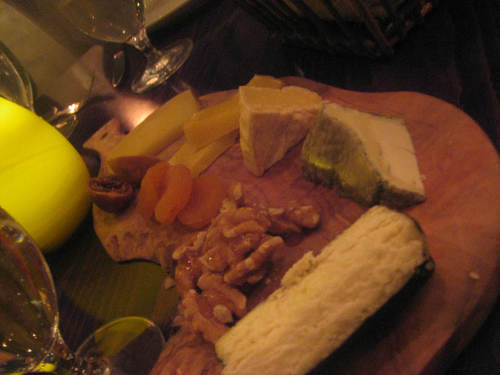 Once the cheese came, though —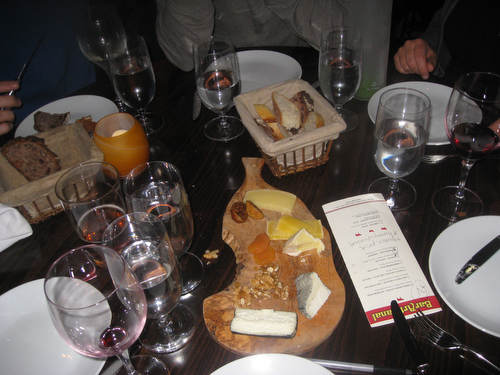 — we had two converts to the cheese course in Michael and Trae. They'd never had one, and didn't see how it could work instead of dessert. They were convinced.

And the cheese, like the meal and the company, was fabulous.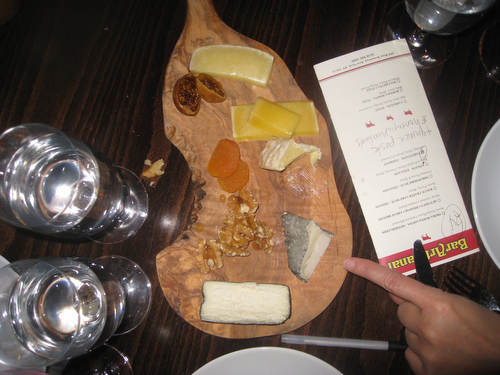 Comments
Add Comments