Jump to navigation
Iron Pizza Chef, Battle of the Basil
The last of the 2009 tomatoes played a big role in my pizza. Greg's? You guessed it: pepperoni and olives. But what do we both have in common?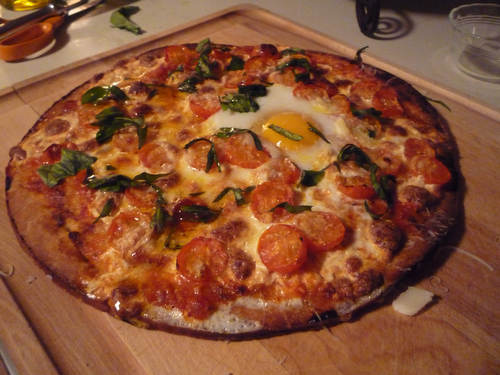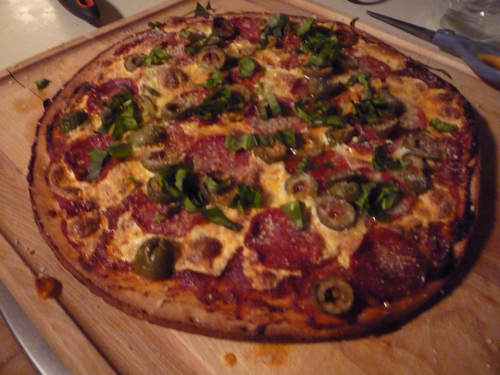 Mine: a bit of jarred marinara sauce, Sun Golds, three cheeses (parm, mozz and romano), basil, and, yup, an egg: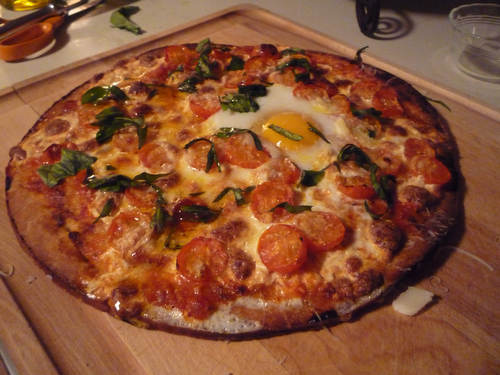 The hunna: Pepperoni, olives and — in a surprise twist — basil: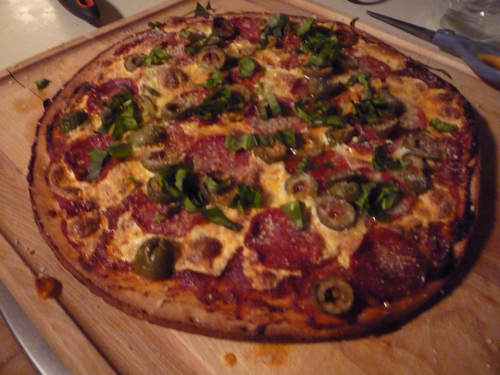 Allez cuisine!
Comments
Bob wrote:
Add Comments