Jump to navigation
Cocktails at PDT
We do love a cocktail. And they make a mighty fine one or two or ten over at PDT. I know that some SCF fans have seen
several visits to PDT,
but we're always trying new drinks, so I figure one more post can't hurt. Here's one of the drinks, called the Master Cleanse: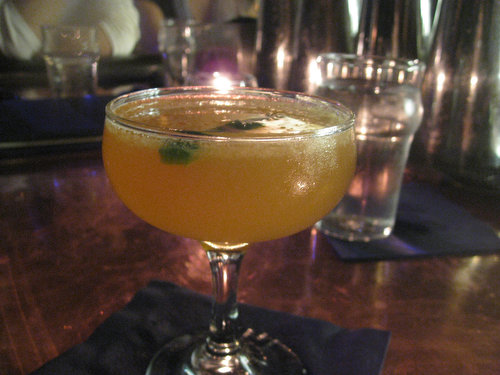 Our bartender.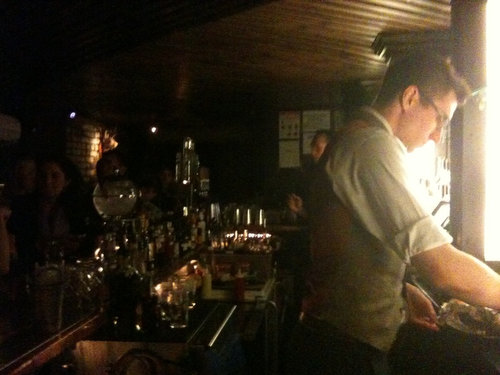 My first drink, the Henry Hudson: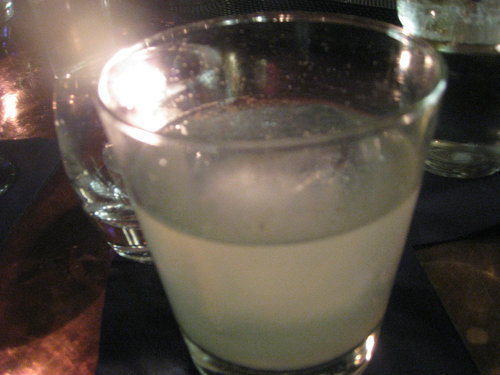 (See the recipe below.)

Greg had the M.C.: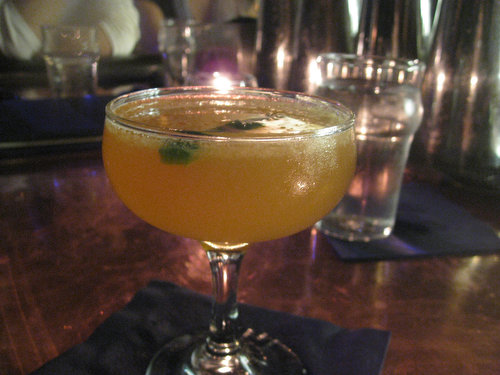 From the menu:
"Laird's Apple Brandy, Lemon Juice, Grade B Maple Syrup, Jalapeno, Goldenseal Tincture
Upon returning from a one year sabbatical from bartending last year, Lydia Reissmeuller spent a little time mixing drinks with us this fall. She came up with this drink for those who still believe in the healing power of hooch."

We also had a White Birch Fizz, which I apparently forgot to shoot, and a Red Headed Saint: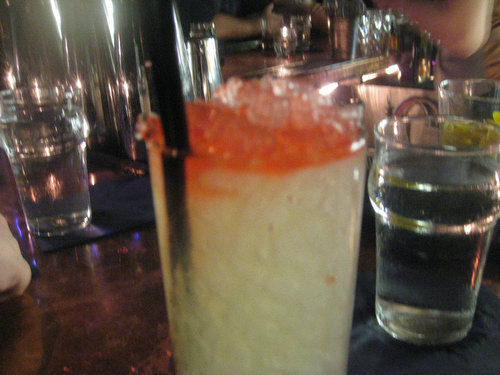 I was sitting right under the bear —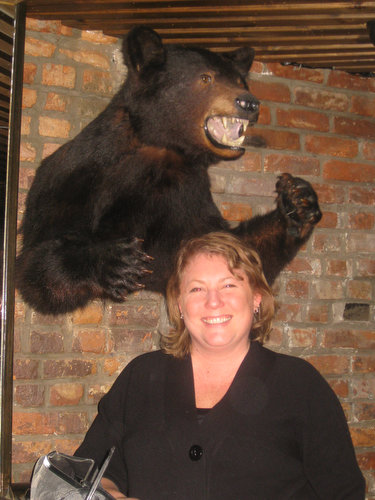 — and he kept trying to grab me!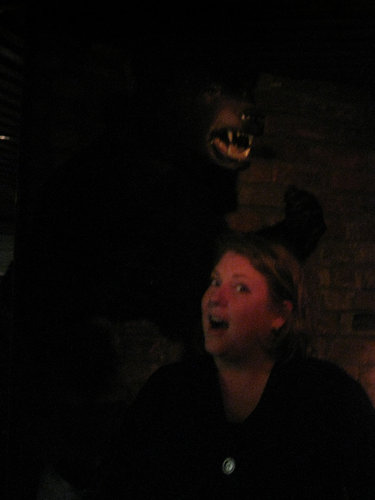 Good times.

Henry Hudson
Courtesy of NY Barfly.
1 1/2 ounces Bols Genever
1 ounce Channing Daughters Scuttlehole Chardonnay (no oak)
1/2 ounce Simple Syrup
1/2 ounce Lemon Juice
1/4 ounce Van Oosten Batavia Arrack

Add everything to a mixing glass, then add ice. Stir and strain into a chilled old fashioned glass filled with one large cube. Garnish with freshly grated nutmeg.

Comments
Add Comments