Jump to navigation
Ramen and Other Good Food at Momofuku Noodle Bar
After our
Fried Chicken Dinner at Momofuku Noodle Bar
on Friday, we got to thinking we'd rather like to try the ramen there, too. After all, we've been to
Momofuku Saam Bar
several times, but, except for the chicken dinner, never been to Noodle. So after our
cocktails at PDT,
we headed over. It's not just noodles, either. We started with this beautiful appetizer of hamachi: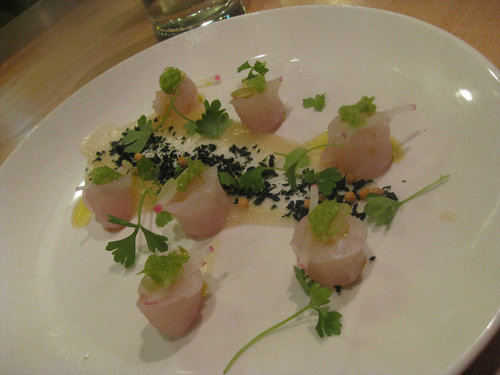 We were sitting at the bar toward the back fo the restaurant: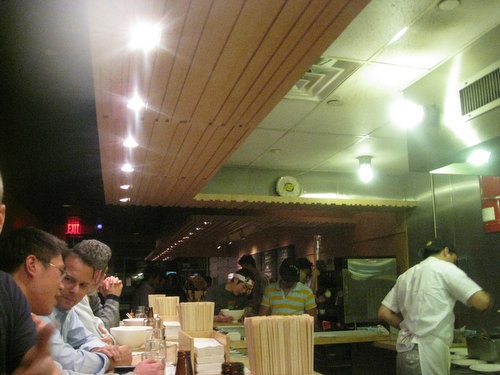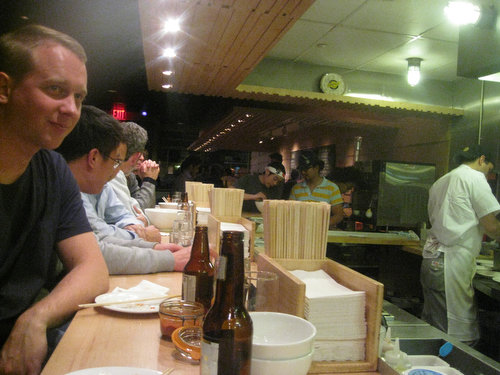 Which meant we had a good look at the chefs in the kitchen: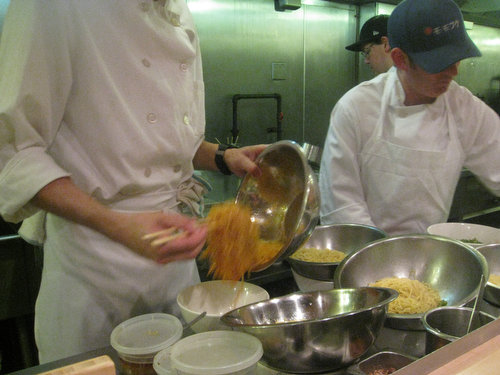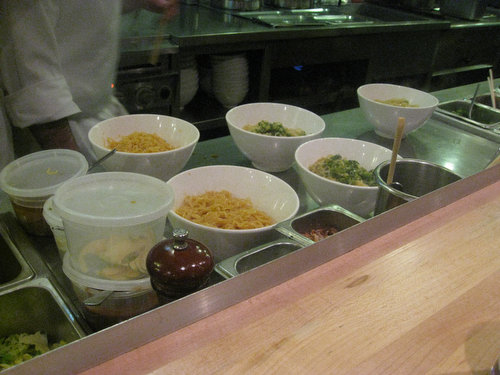 Here, two steps to making ramen. First, get the seasonings in the bowl and then cook the noodles. (I'm having trouble with videos, but refresh your page, it should load):



Then, toss the noodles with the seasoning and broth and add the garnishes:



Our hamachi: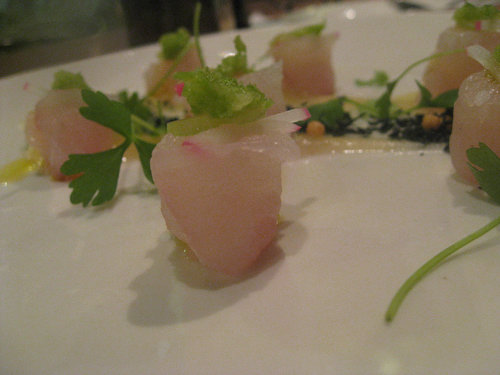 Lovely.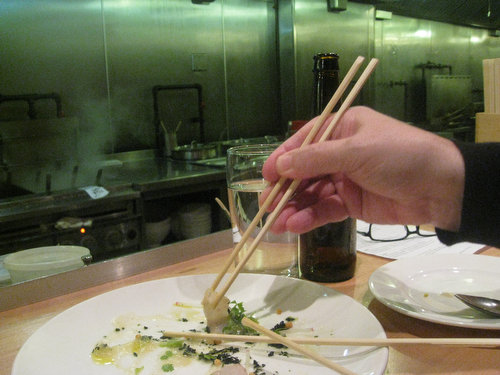 Some kind of cabbage dish that I can't remember: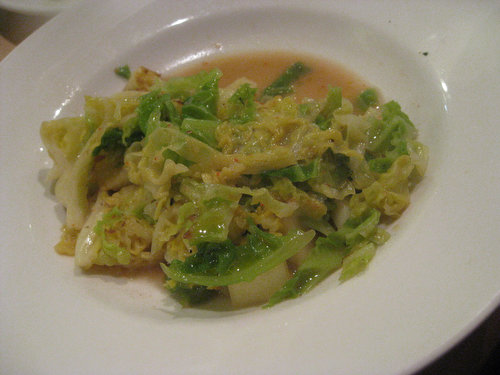 This dish is basically homefries with egg: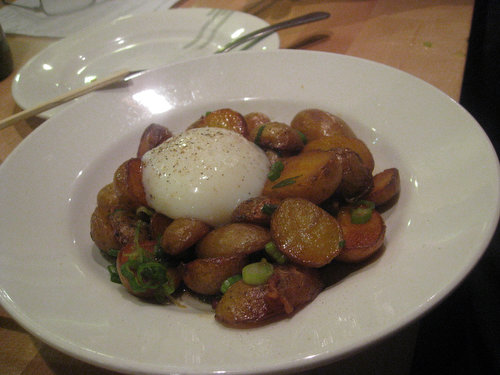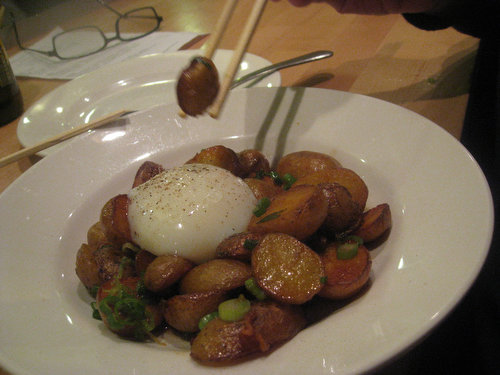 The scene: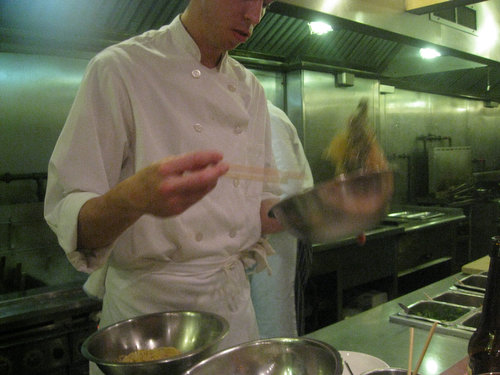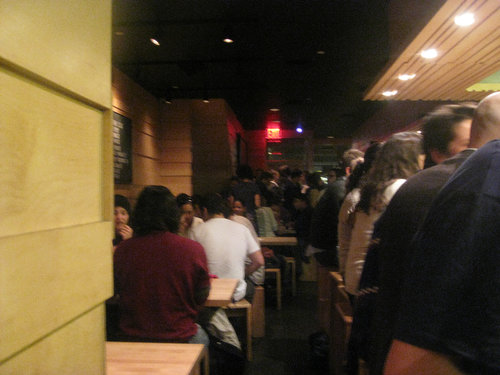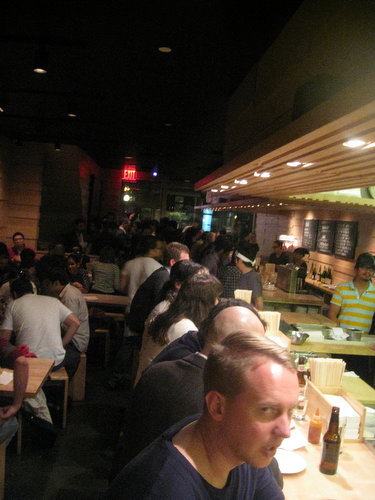 Now the main event. Ramen: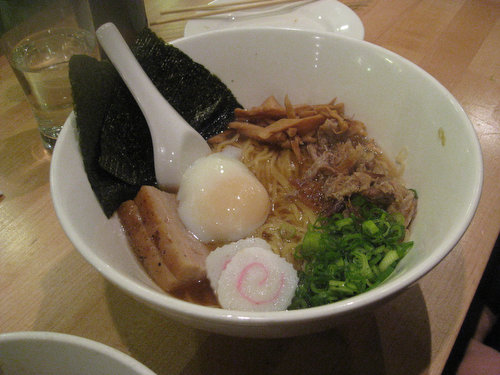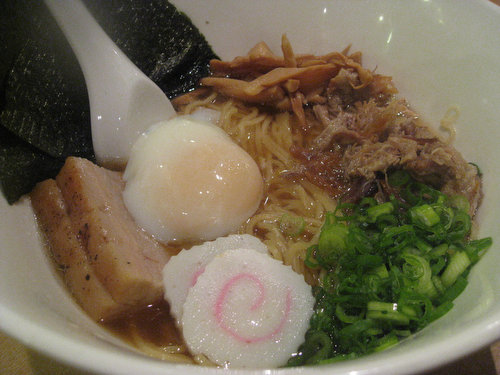 Video of Greg, digging into ramen. There appears to be a technical glitch, but if you'll refresh your page, it should load:



Ginger scallion noodles – seasonal vegetables, cucumber, menma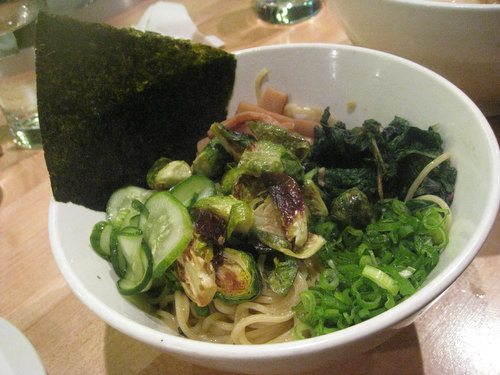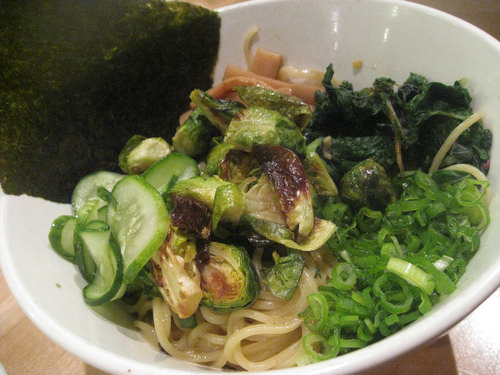 Our suppers: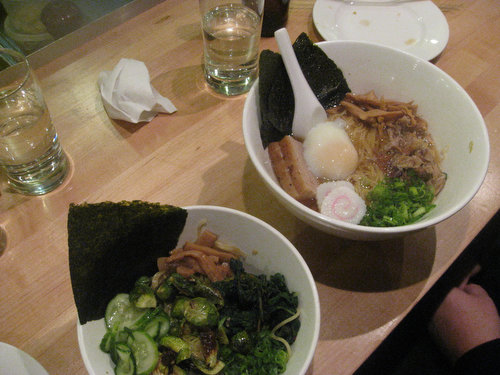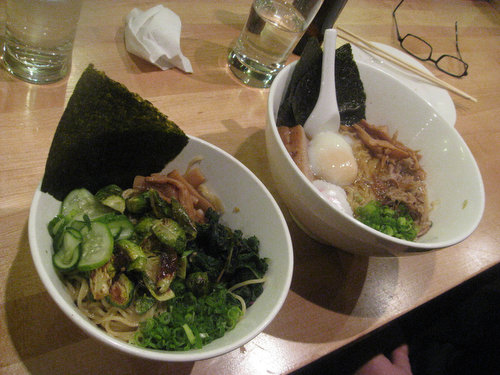 More cooking: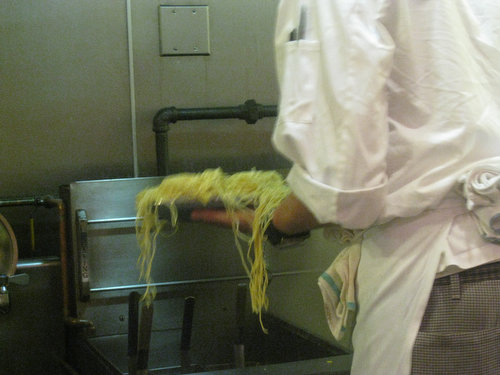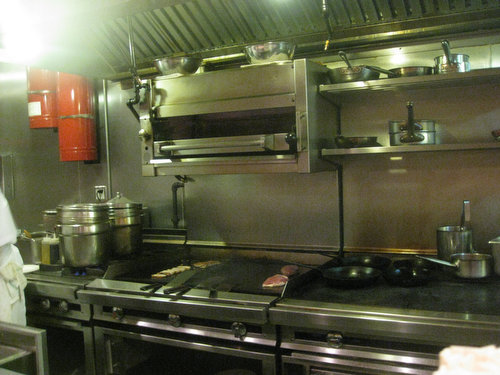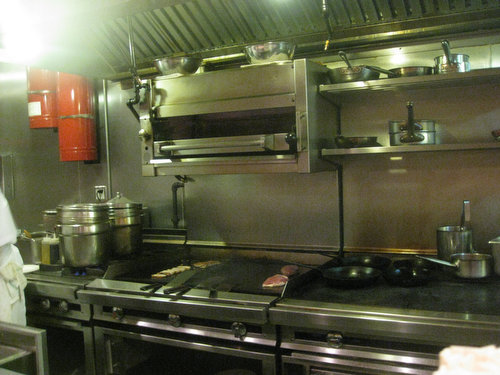 More of the scene: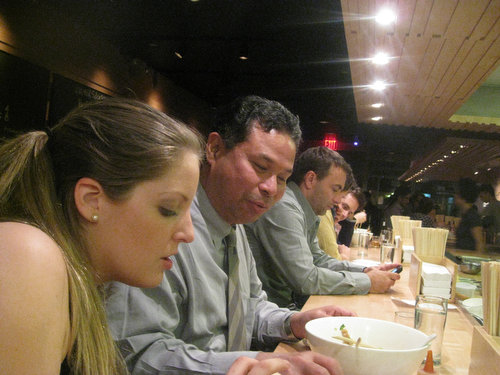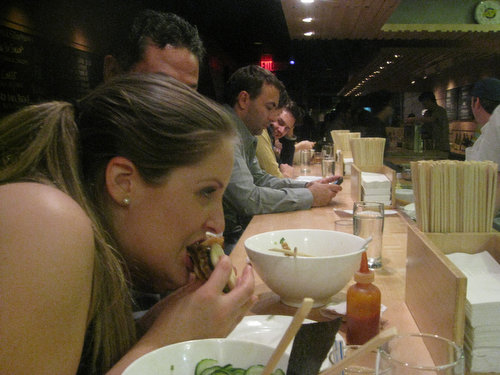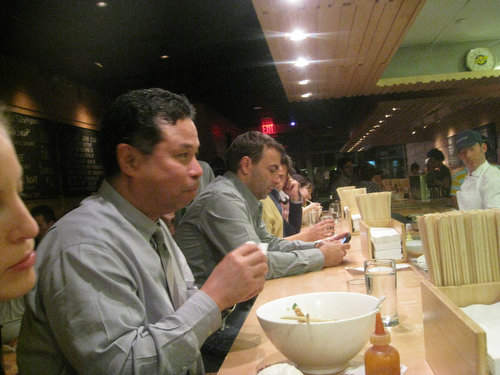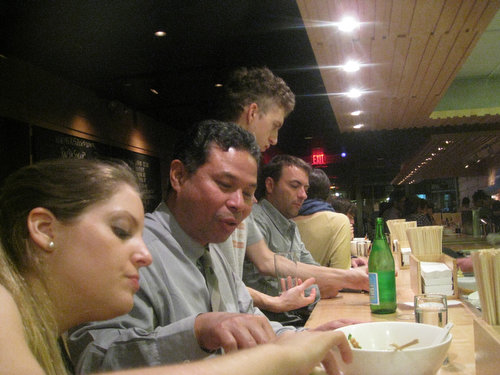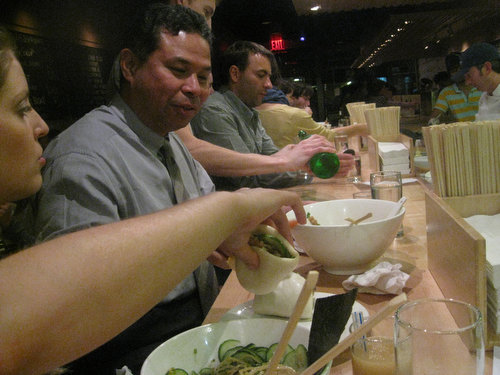 And, by the end of the night, we were laughing with the chefs: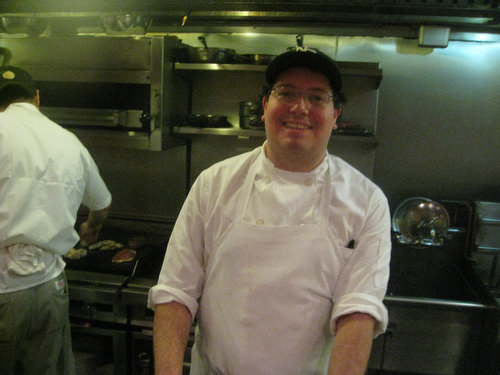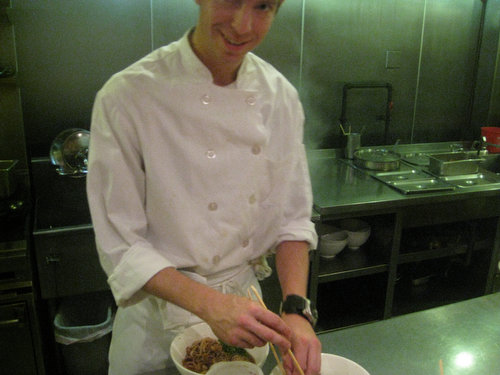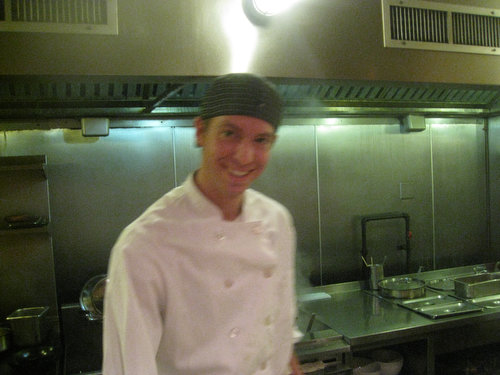 Thanks guys! Great dinner. Again.
Comments
Add Comments