Jump to navigation
Lots of Oysters at Wild Edibles
Walking past
Wild Edibles
almost every day while staying at Booís, we couldnít help but notice the oyster special: a dozen for a good price. Of course it being two months ago, I canít remember what the price was, but I can tell you this: on Saturday, for our last meal of the staycation, we went.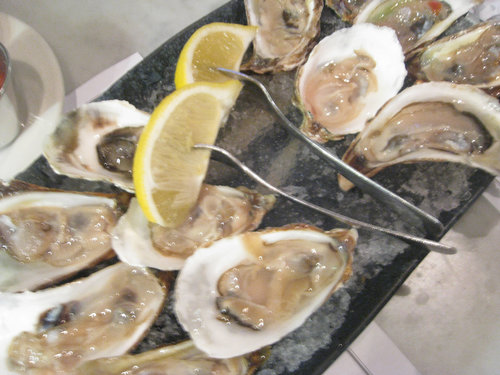 Itís a cute little place.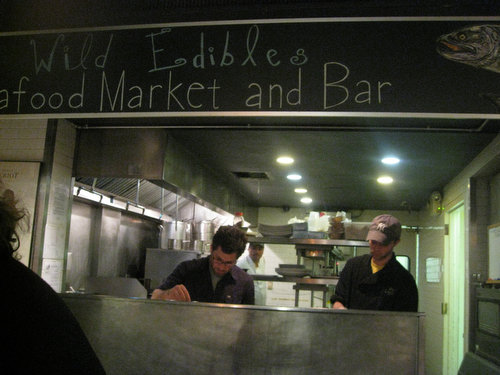 Some of our oysters.




Oysters on ice: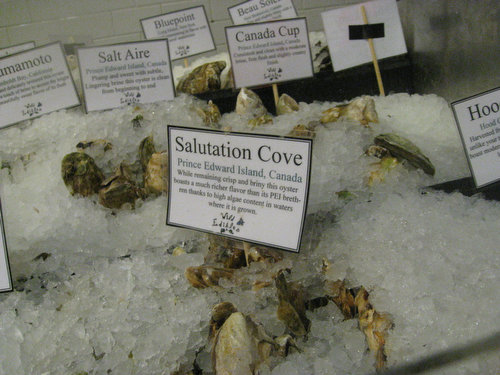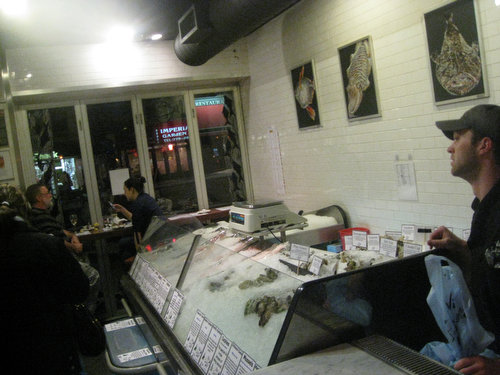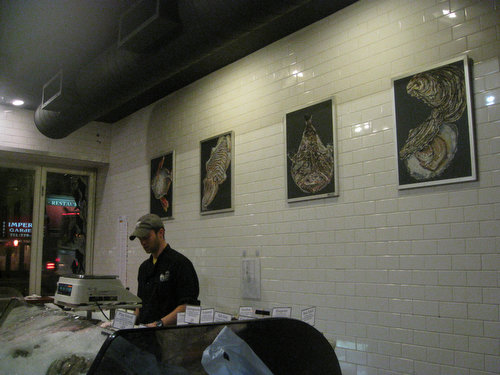 More oysters.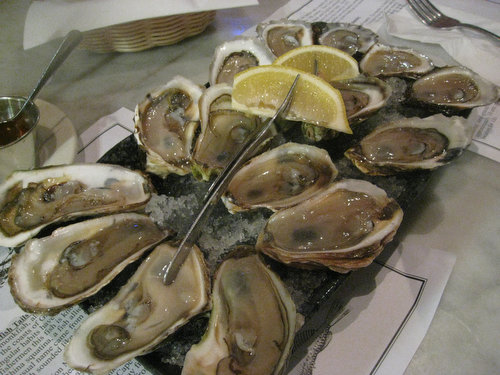 Then we tried some razor clams: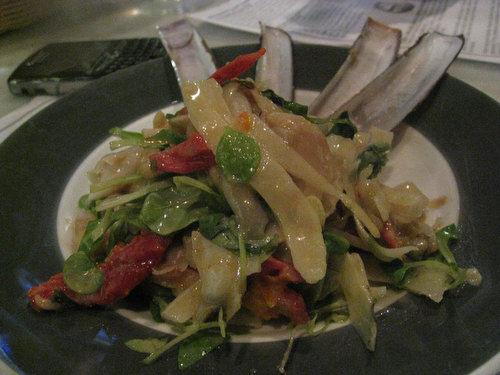 Eh, OK.

And a sampling of tartares: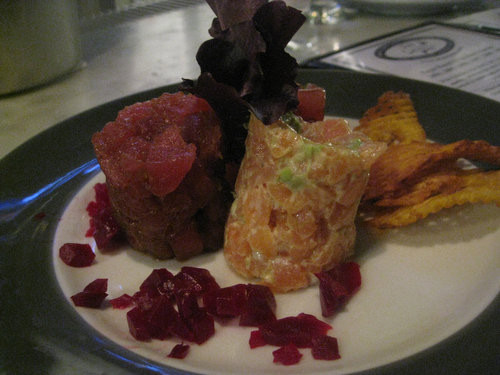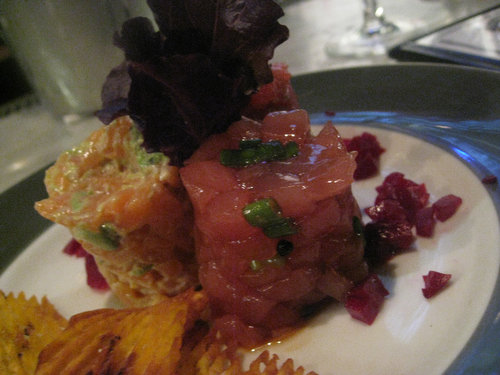 Very good!

And then Greg got an entree (I canít remember what) ó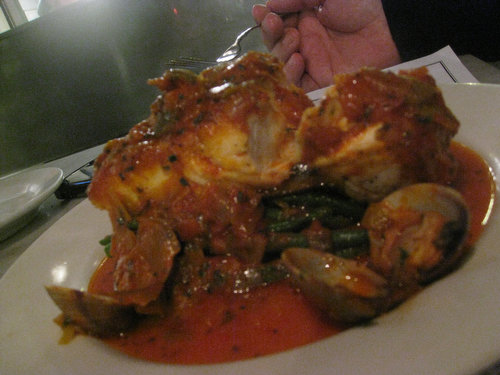 And I got the lobster roll.




The food wasnít all Iíd hoped for, but if youíre craving a few oysters and some tartare, by all means, this is the place to go. The fish is impeccably fresh and the wine list is good and affordable.
Comments
Add Comments