Jump to navigation
Berries for Breakfast
Here's how we used some of our
farmers market loot
over the weekend.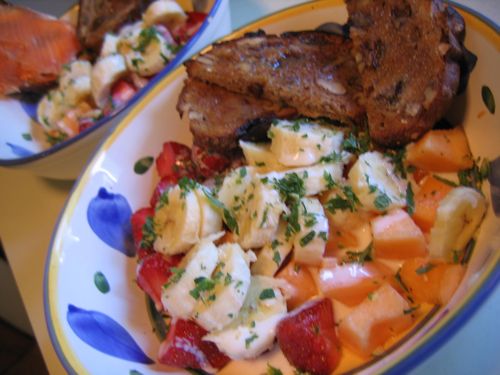 We cut strawberries, bananas and canteloupe and let them come to room temperature while we had coffee.

Then we drizzled some of the goat yogurt that we got at the market, —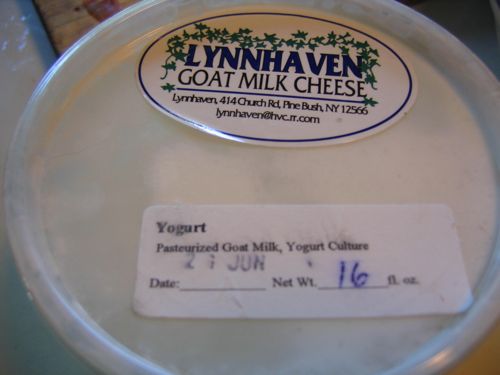 — on top.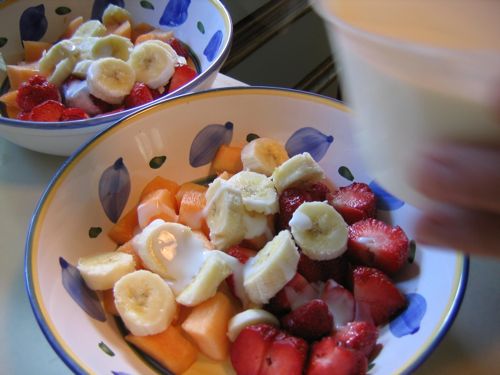 We toasted The Baker's Wife's raisin-walnut bread —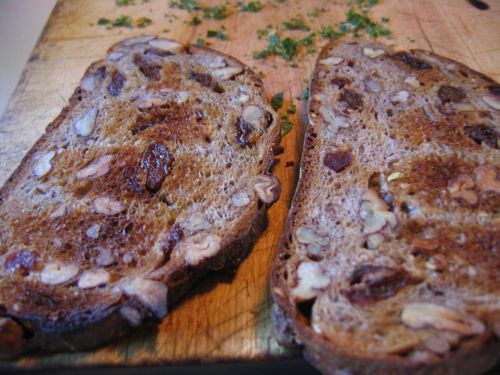 — and spread it with Hudson Valley butter (bought at Whole Foods).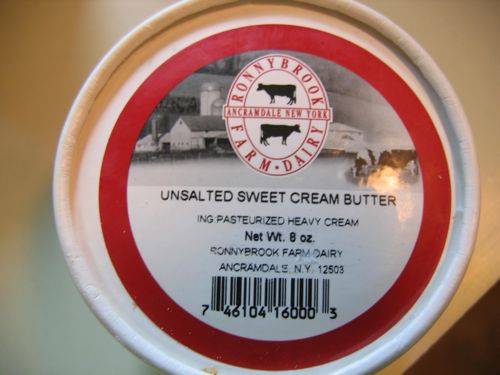 (I also had one of my pieces wiith cream cheese and smoked salmon on top.)

We chopped mint from the garden and sprinkled on top for a refreshing, delicious breakfast.


Comments
Add Comments