Jump to navigation
A Visit to Frank Pepe's in Yonkers
If you've been following Small Bites, you know about this
trip and blog post on Frank Pepe's,
the famous pizza place from New Haven that came to Yonkers in November. In it, I said:
1. Frank Pepe's, founded in New Haven, Conn., in 1925, inspires rapturous loyalty in legions of fans.
2. The pizza is different from the cracker-thin, Brooklyn-style a lot of us are used to.
3. Tradition is important to the owners — the seven grandchildren of Frank Pepe himself. They do things the same way as always, right down to the rectangular sheet pans they serve the pizza on. Even in this, their fourth outpost, they use the same recipes, the same suppliers and the same ovens — even the castings of the old iron doors.
4. Those pizza ovens, fired with coal, are awe-inspiring.
5. The white clam pie — the signature dish at Pepe's — is an acquired taste.
6. The original tomato pie — the first pie Pepe's ever served (and it's still on the menu) — is not an acquired taste. It is light, delicious and instantly endearing from the first bite.
For those who missed the post, it's definitely worth a read, with tons of photos and a lot of history about the restaurant. For SCF fans, here's a Reader's DIgest version: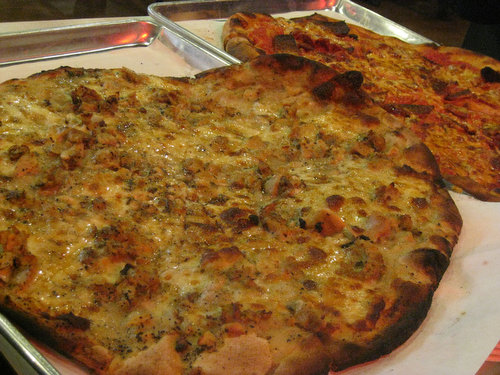 The line was out the door, and that's a problem on cold nights. But it only took about 15 minutes to get a table.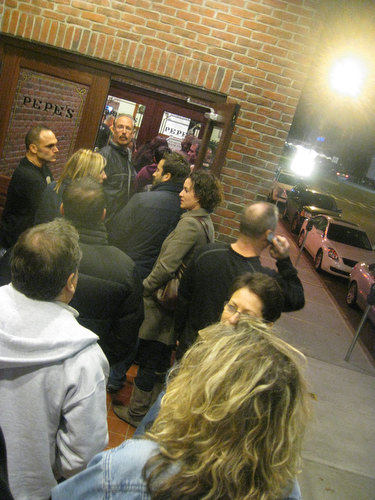 My dining companions: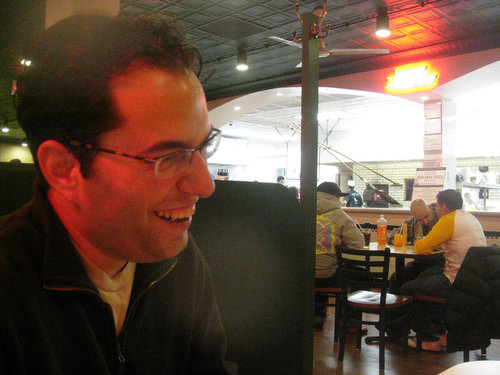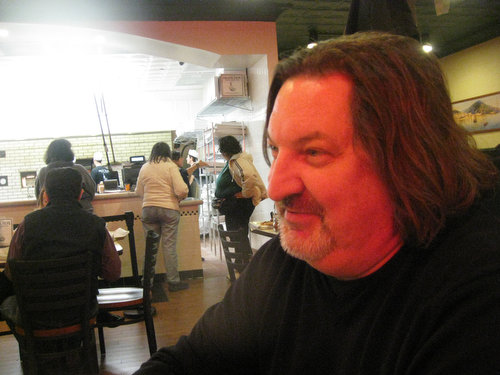 There's a long white marble counter that separates the kitchen from the dining room.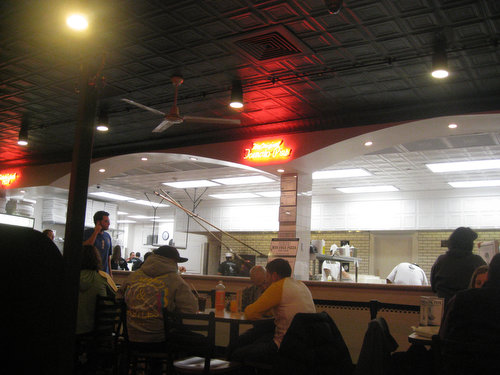 The kitchen has two coal fired-brick oven, each 14 by 14 feet. They are exact replicas of the original Pepe's, which was built in 1925.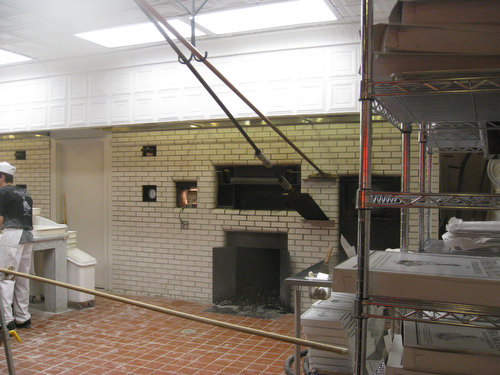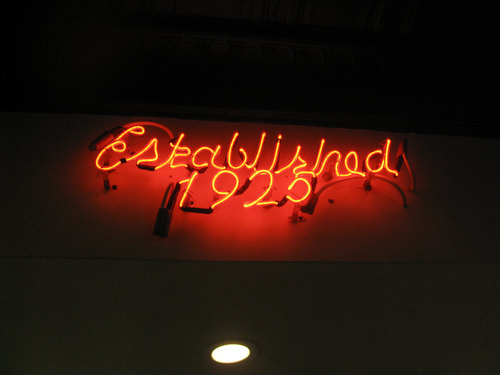 They make the pizzas right there on a marble table —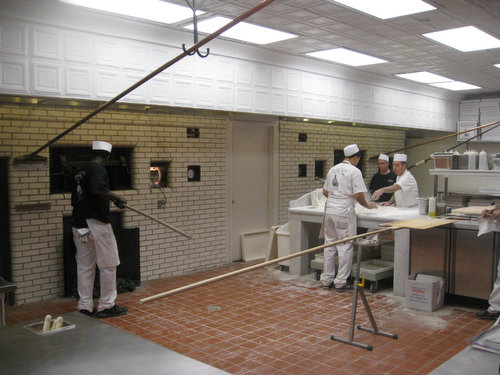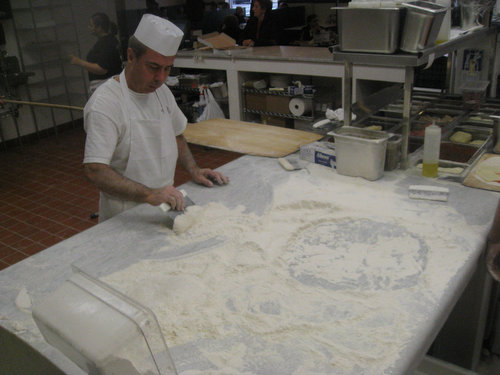 — and then slide them into the oven. The anthricite coal burns at 1,300 or so, the oven is at 550 to 600.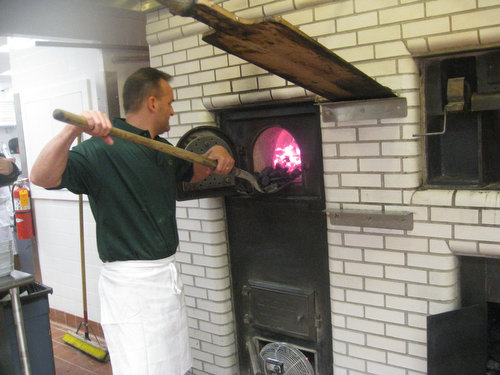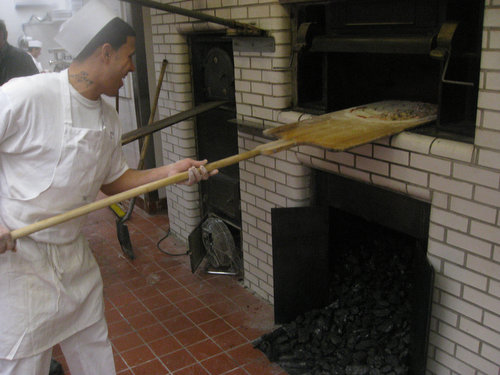 Inside: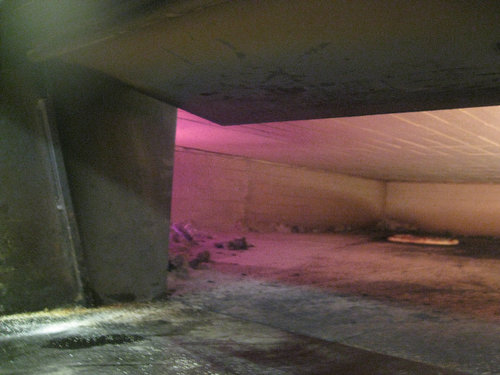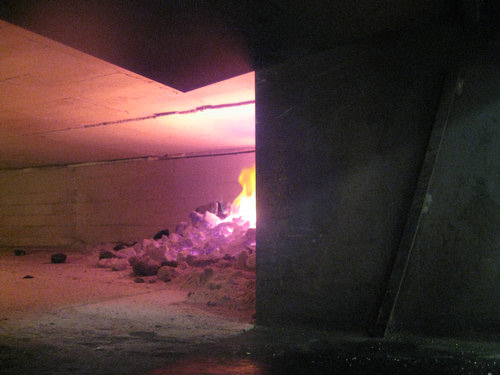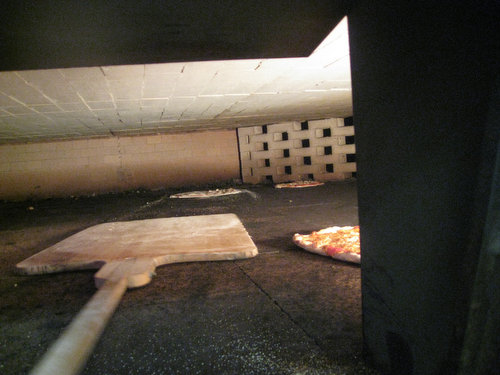 Then it comes out and they slice it so everyone gets a different size piece, depending on your appetite, but you can still have crust with every single one: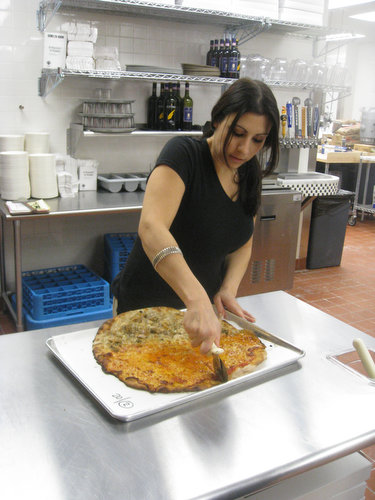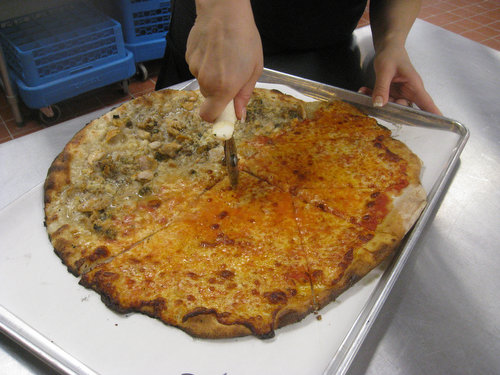 Back in the dining room: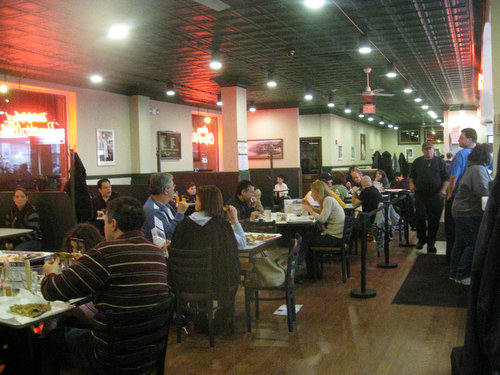 All they have on the menu is pizza, and salad —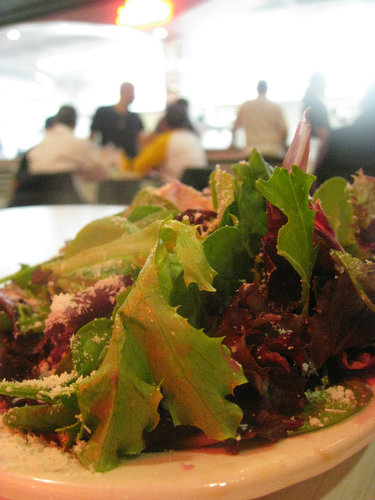 (really, really good salad, actually) and beer and wine: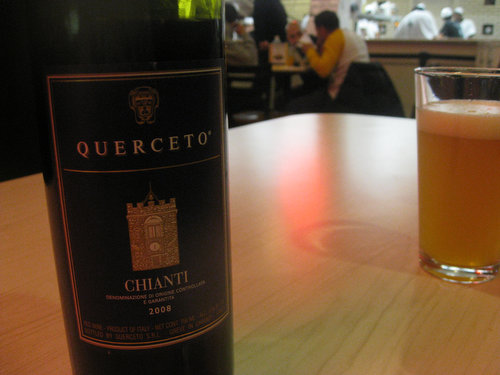 The pizzas we tried were vegetable —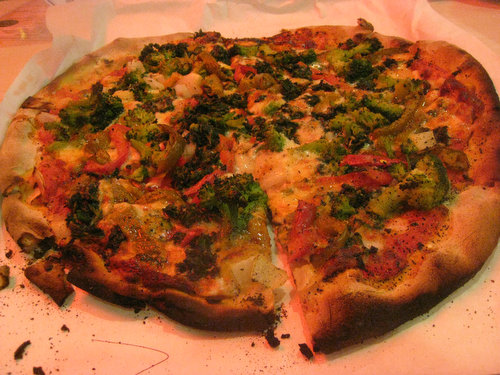 — and clam and pepperoni: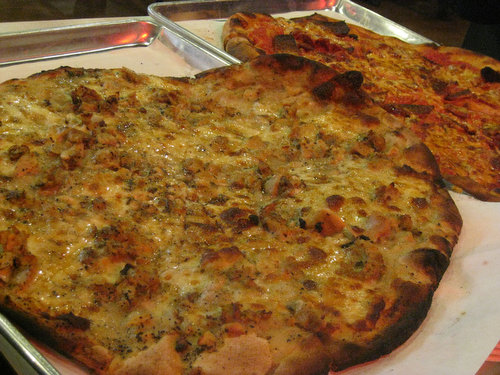 After all the pizzas I tried, my favorite was the pepperoni and sausage. The sweet sausage balances the spicy pepperoni, and they're two different textures, too. The tomato pie, which has no mozz and is sprinkled with parmesan is also terrific.

The clam? I'll have to give the clam another try.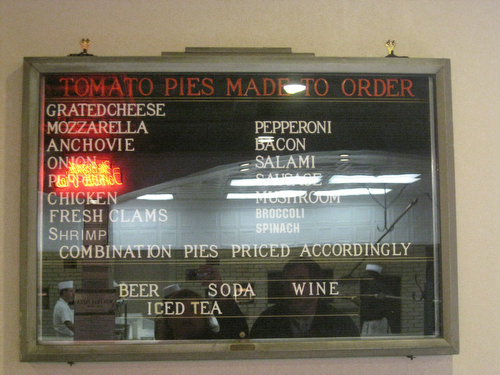 Comments
Add Comments