Jump to navigation
Back at Peniche, with a New Chef: Scott Weiss
Small Bites fans will have
already seen this post,
but for SCF fans, here is a repurpose for ya: We shot the singing part of The 12 Days of Cocktails video at Peniche in White Plains. The white marble bar was a great setting to go from plain to over-the-top decorations as the song progressed from the first day of cocktails to the 12th.
So afterwards, naturally, we stayed for a few snacks. You may remember back in September, I announced the chef Christian Petroni left the restaurant to go to Barcelona in Greenwich. Don't worry: the food is still terrific. And Scott even added a few things — including a section of vegetable tapas, all of which were delishy.
Spinach with raisins and pine nuts: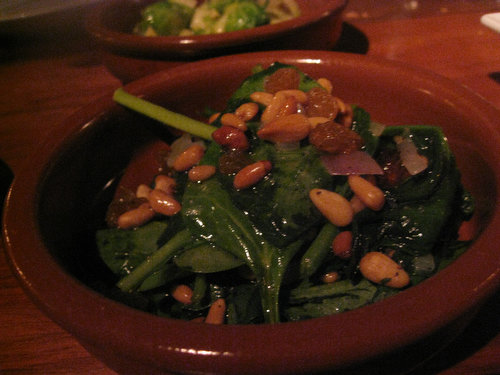 Great Brussels sprouts with olive oil and sea salt: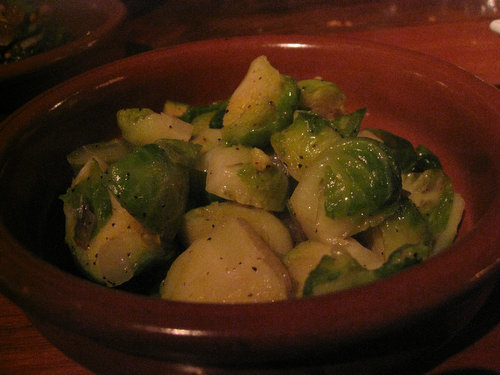 And addictive roasted cauliflower with raisins: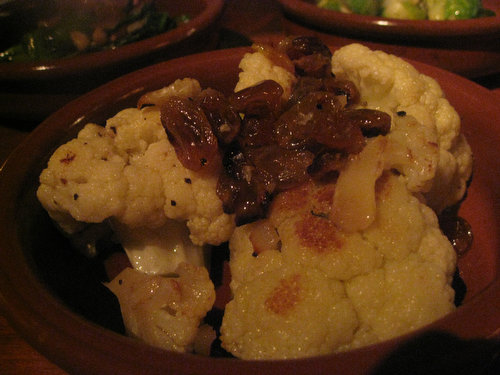 Roasted cauliflower is one of my favorites to make a home... now I'm going to add raisins, too!

The cocas we tried were outstanding, too. This "Smoky Coca" has smoked date puree, bacon, Valdeon cheese and Spanish almonds.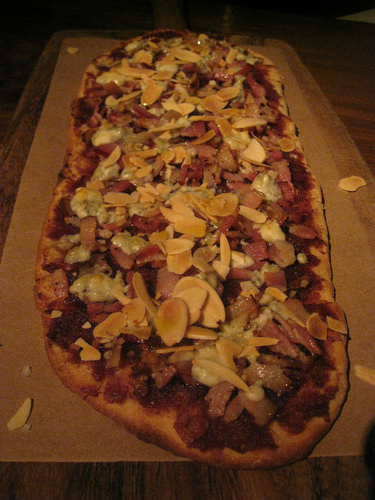 Sweet, salty and nutty. Wow. Another look: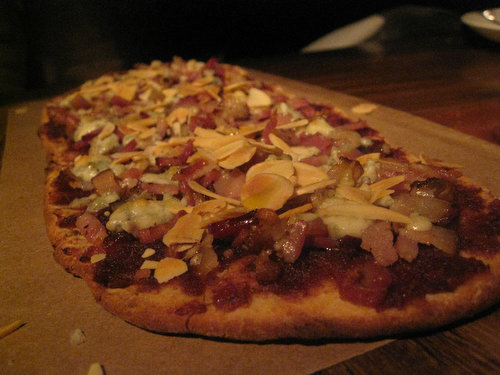 This "Spicy Coca," is tomato and piquillo ragu with jamon with queso ahumado (smoked mozzarella) and mustard greens: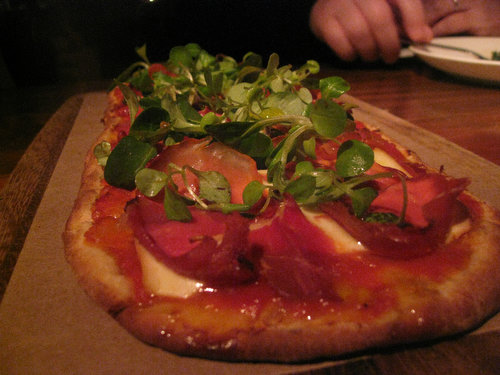 Also delicious, but the date-bacon takes first place for me...

Another great addition to the Peniche menu? Salads! Ensalad verde, arugula, endive, crispy jamon, sweet piquillo peppers, goat cheese and apple vinaigrette.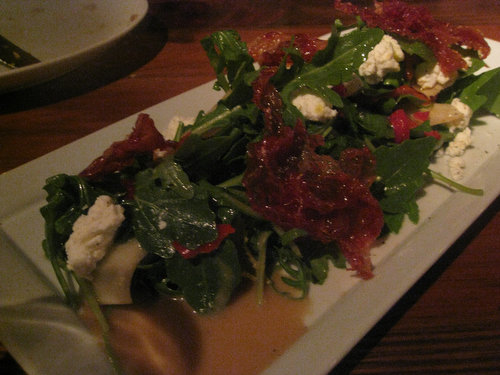 Lovely, light and great textures.

And Scott has also mixed it up when it comes to the roasted butternut squash. Instead of serving it as one big squash, he's cut it up into pieces and pan-roasted them.

Roasted butternut squash, bourbon candied pecans, pomegranate molasses and vanilla bean olive oil: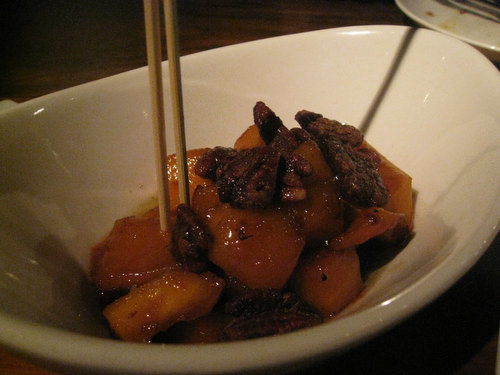 Really terrific all around!
Comments
Add Comments