Jump to navigation
Thanksgiving, 2009
It was another wonderful Thanksgiving, with plenty of food, wine and friends. The plates, as usual, were full of good stuff. Clockwise from the turkey, at 1 o'clock, I have: ambrosia, stuffing, mashed potaotes, yam puff and Brussels sprouts. Below the sprouts are beets and below that is squash. Oh my.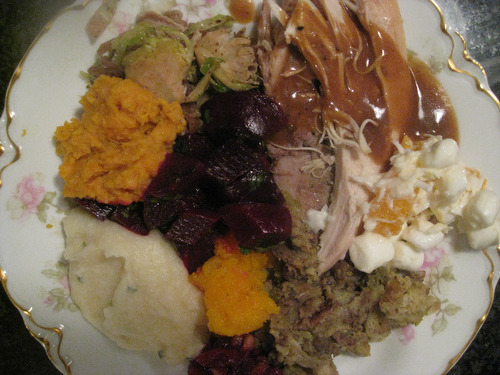 Judy raises her glass to welcome us to her home: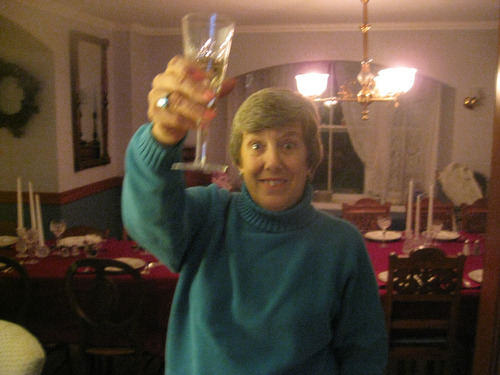 A few of the cast this year. Steve: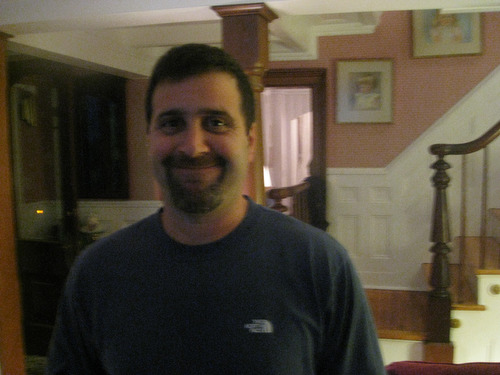 Kate:




Jif and the brand-new Ellie Rose: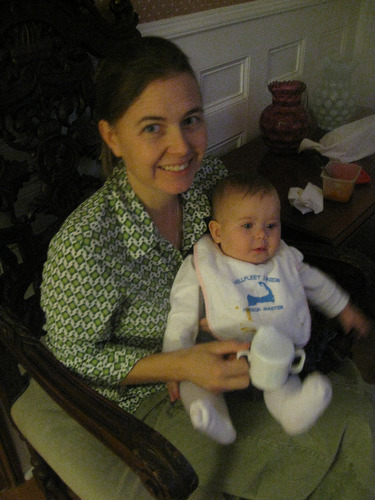 Christi, making potaotes: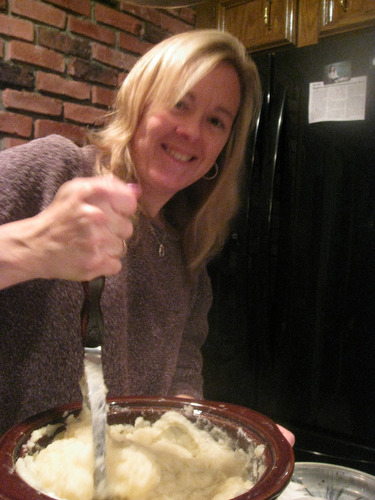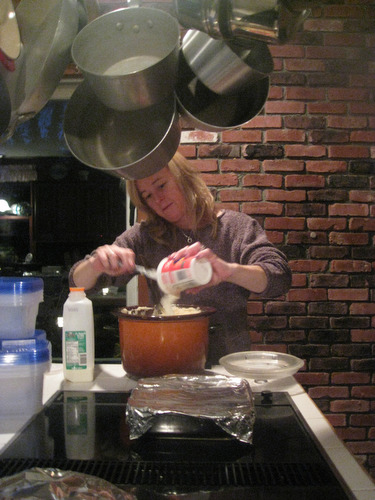 Mac: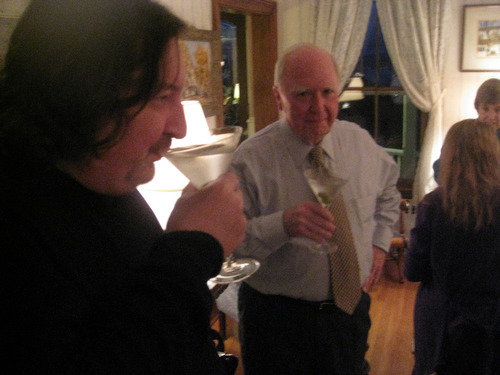 Grandmom: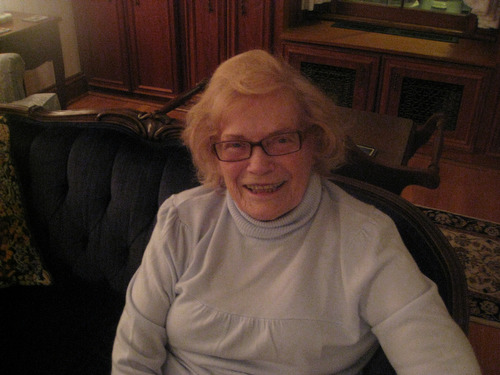 Grandmom, Michael and Ellie: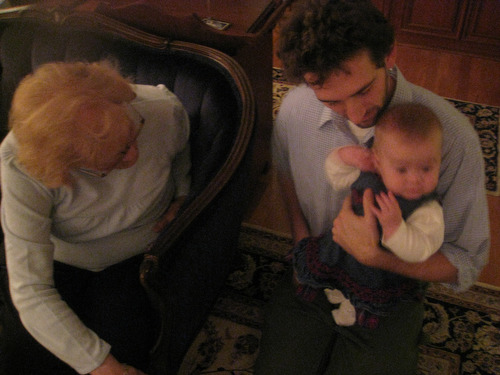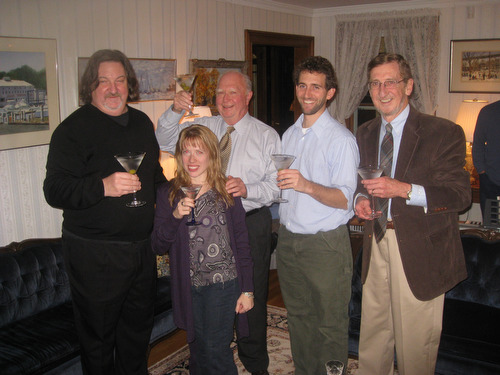 The annual martini ritual: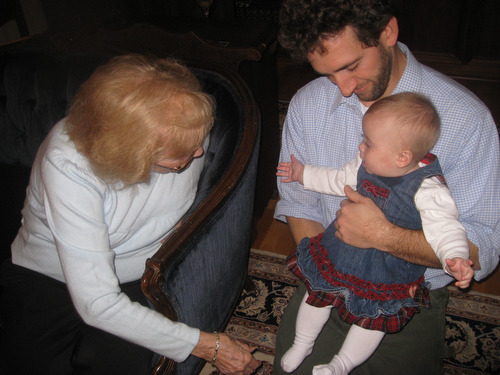 Jif and Michael: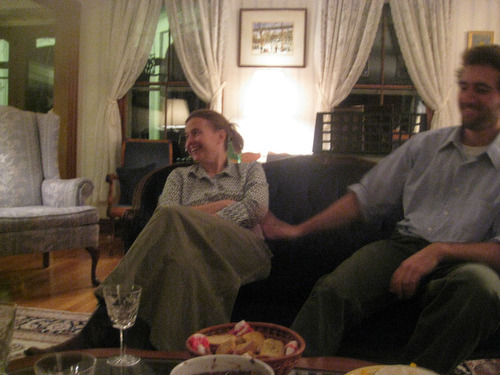 Greg and Katherine: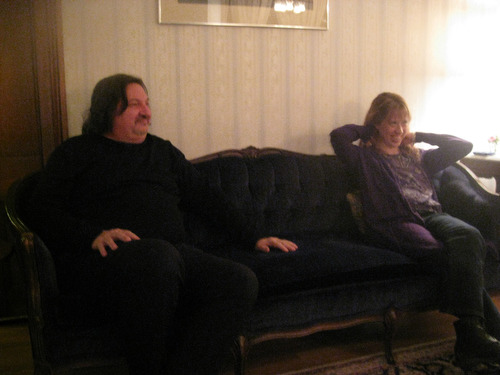 Ron: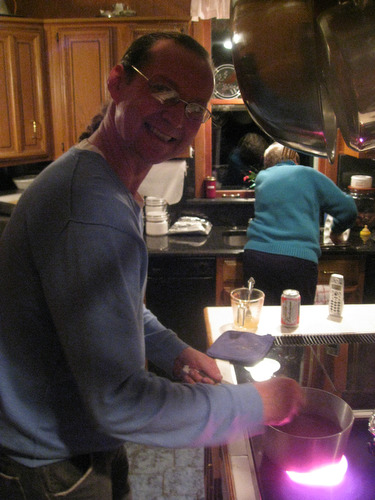 A few appetizers. Pimento cheese: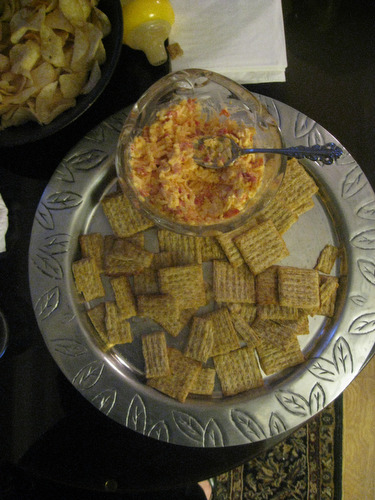 Crackers and cheese: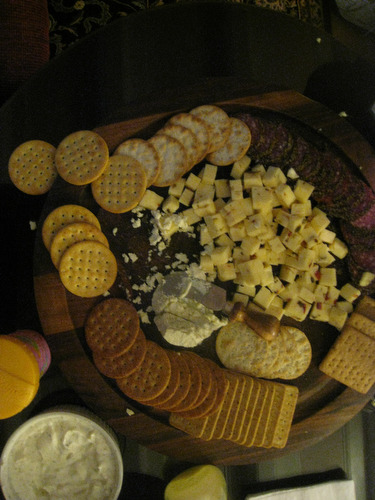 Katherine's Deviled Eggs: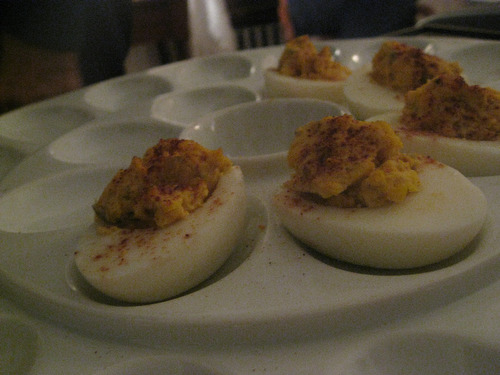 Other dips: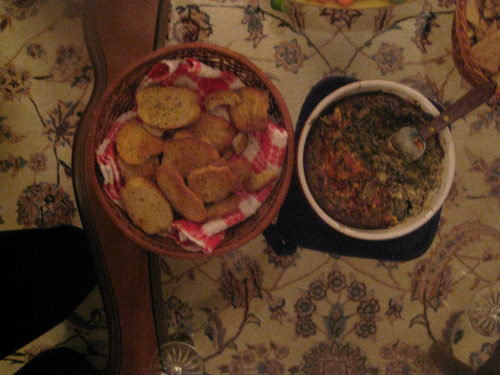 Crudites: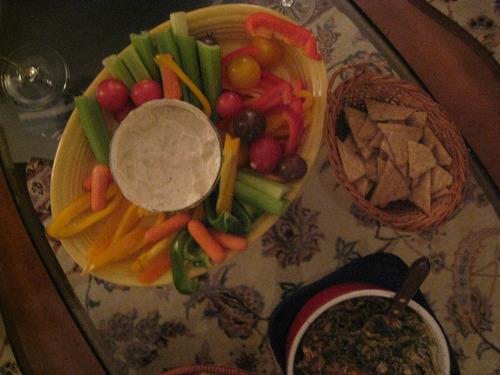 The table is set: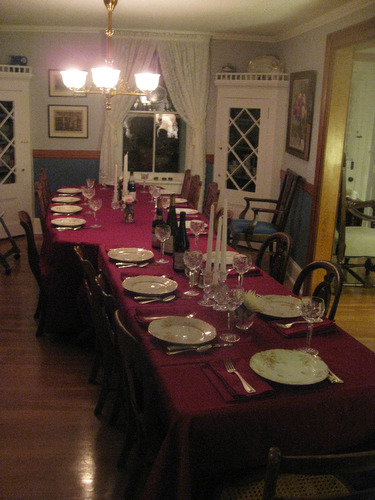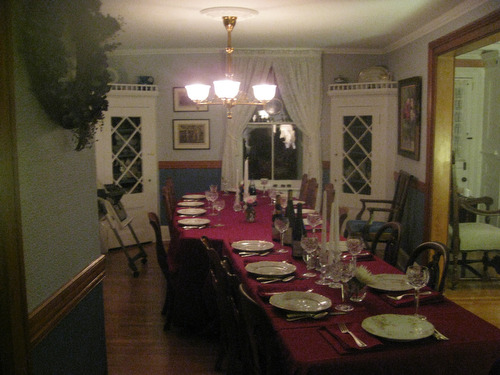 Mac is ready to carve: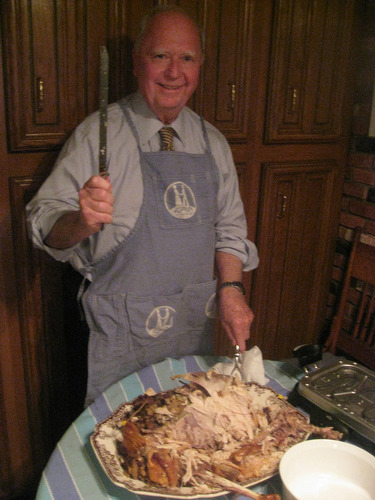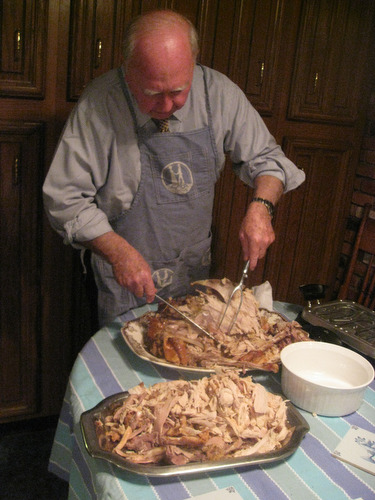 Yum: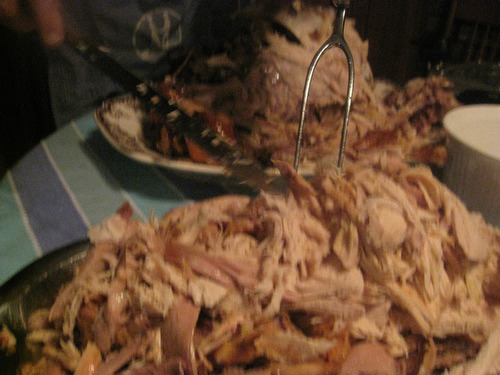 This year, when I wrote in paper about what I was bringing for Thanksgiving, I mentioned that we have Beaujolais Nouveau ever year, and even if it's not that great of a wine, we enjoy the tradition. Mac keeps all the bottels and we can look back on the lables. So he got them out and dusted them all off for display: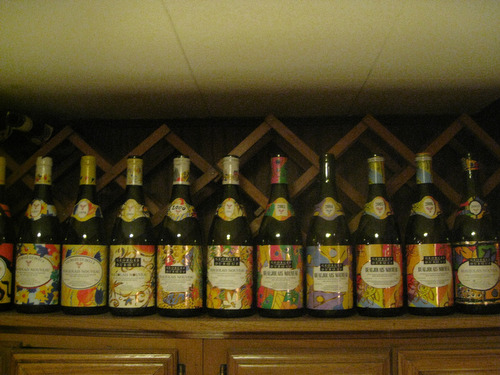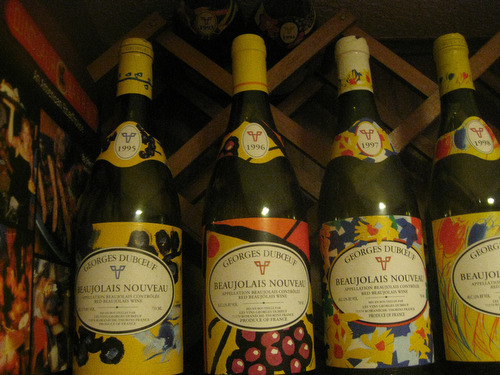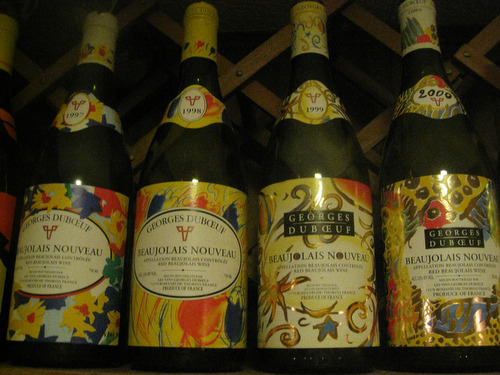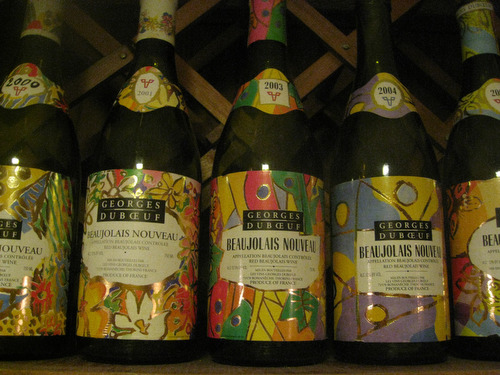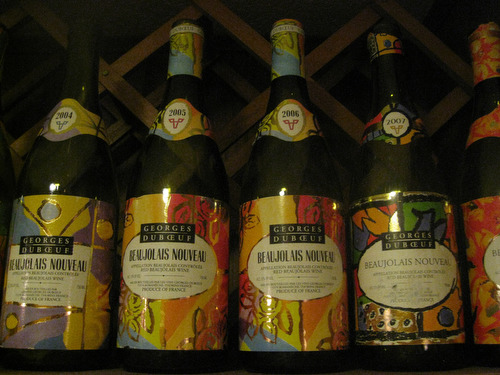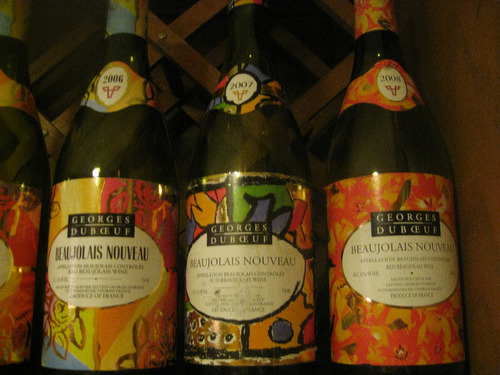 The Thanksgiving buffet: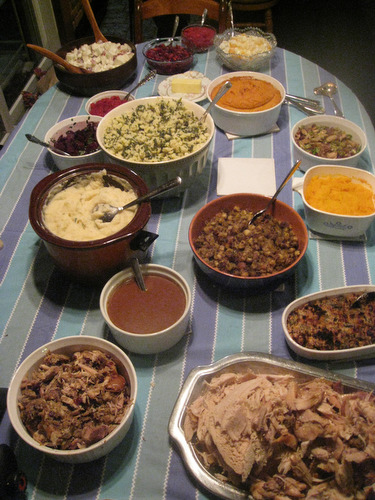 Phew! Christi, you worked hard, right!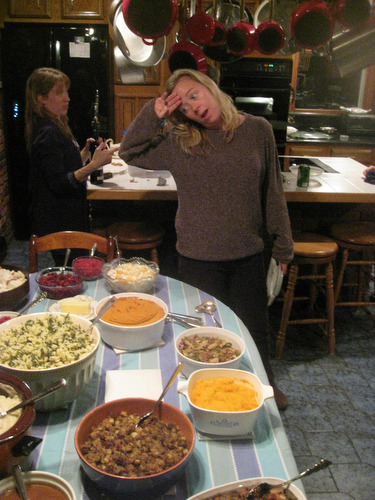 In-duh-vidual dishes. Sondra's Ambrosia: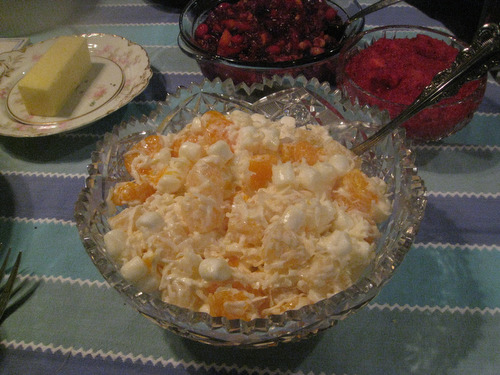 Leigh's Brussels sprouts: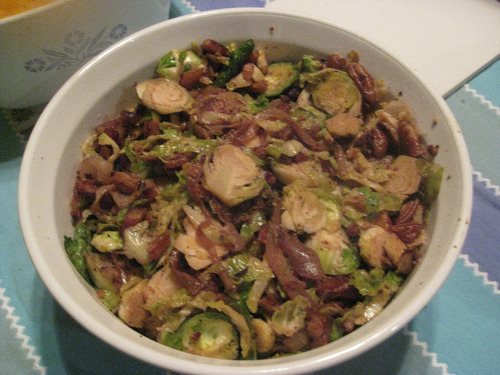 Ron and Katherine's Boerenkool Stamppot — or potatoes and kale:




Judy's Waldorf Salad: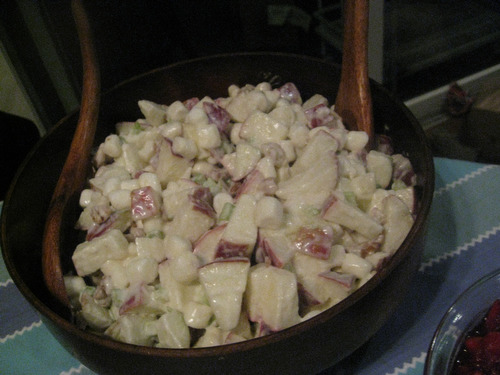 Liz's and Greg's cranberry sauces: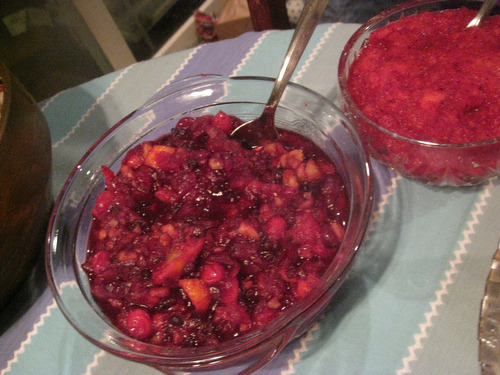 ( Cast your votes here!)

Sondra's Yam Puff: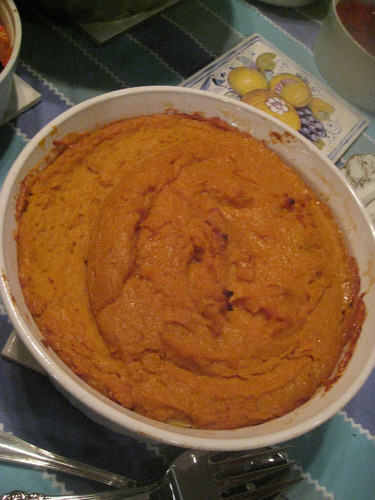 Jiff's Roasted Root Vegetables: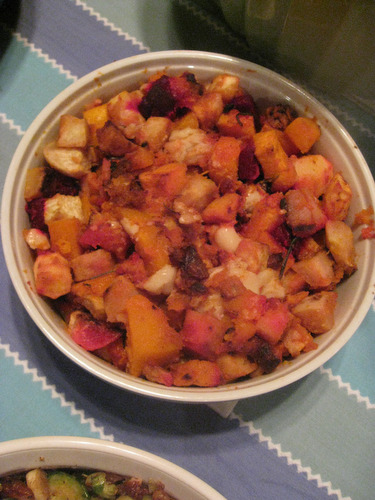 Christi's Mashed Potatoes: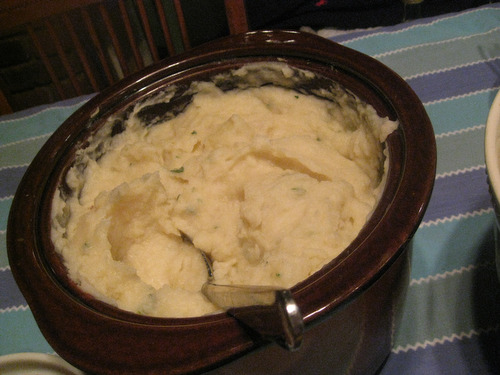 Judy's Stuffing: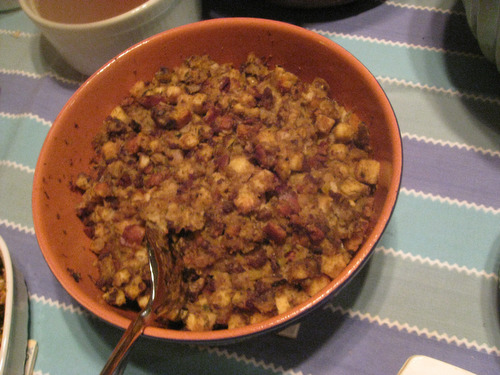 Judy's Squash: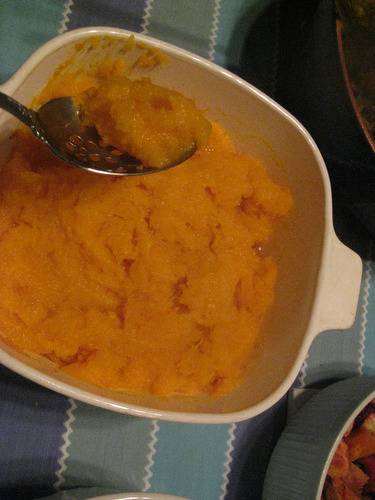 Mac's Mother-in-Law's Oyster Stuffing: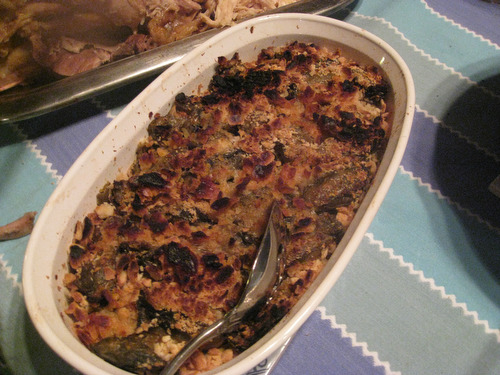 Christi's Green Bean Casserole: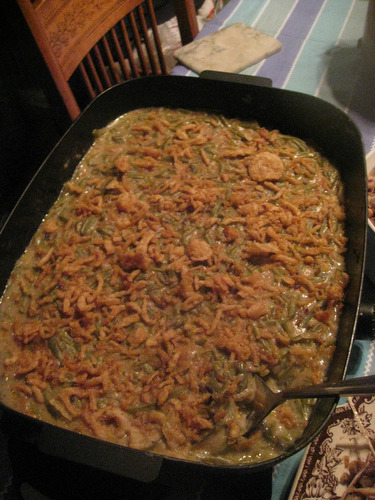 Jiff's Beets: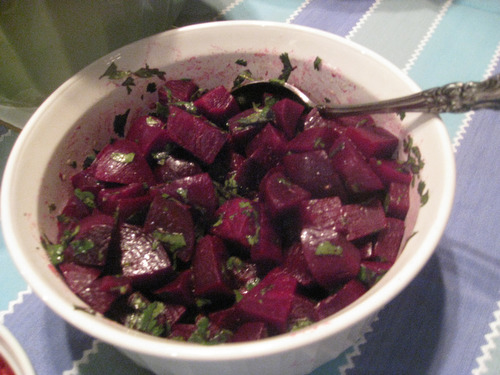 And, of course, turkey: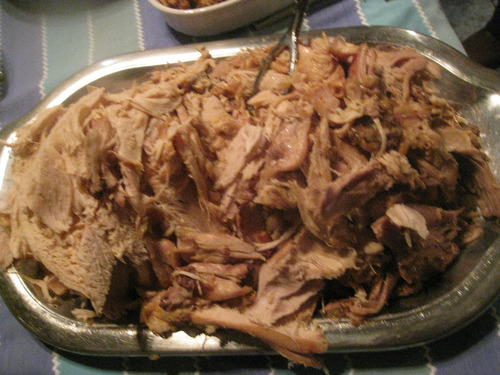 Oh my goodness.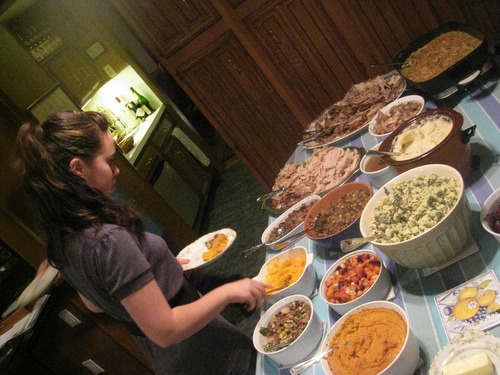 Once more: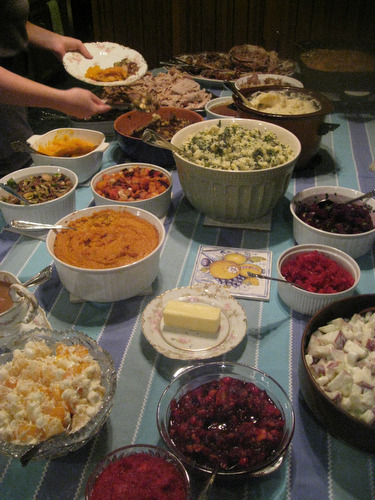 At the table: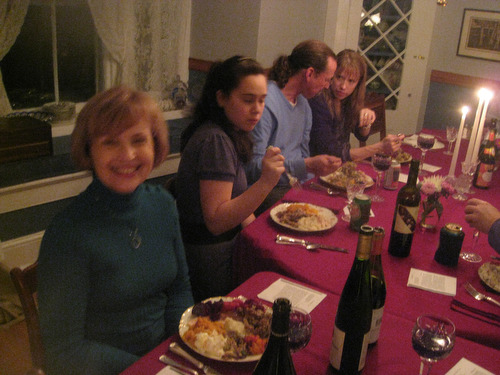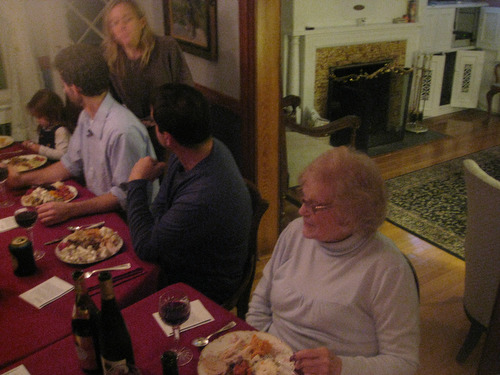 Mac is about to say the Selkirk Grace: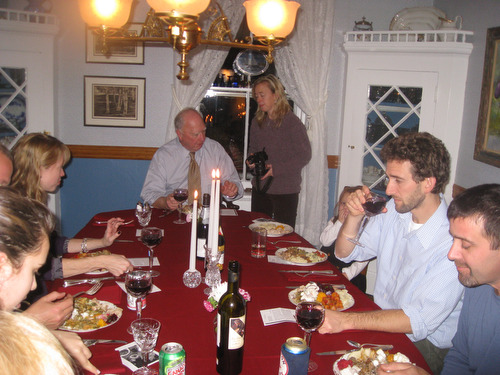 The Selkirk Grace: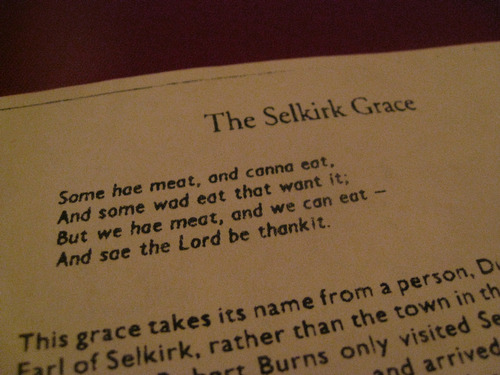 Katherine with wine.




For some reason, those are all the photos I have this year. I can tell you: we did some singing — but only after the Keyes came and went (no photos of the Keyes!, who brought all four girls!), and after even Sondra and Leigh went home.

But a grand time was had by all.
Comments
Add Comments