Jump to navigation
Pre-Theater at Angus McIndoe
Boo and I got the chance to see ďA Little Night MusicĒ with Angela Lansbury and Catherine Zeta-Jones just a few days after opening night:
The celebs were still there ó we saw Anna Wintour and Michael Kors in the audience and Boo sat next to Dr. Ruth (!) ó and we enjoyed the show immensely. Of course, this site is about food, so.... beforehand, Boo and I headed to one of the best pre-theater spots around:
Angus McIndoe.
I got the burger: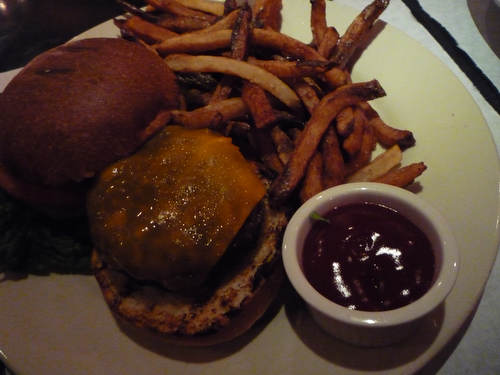 We sat at the bar: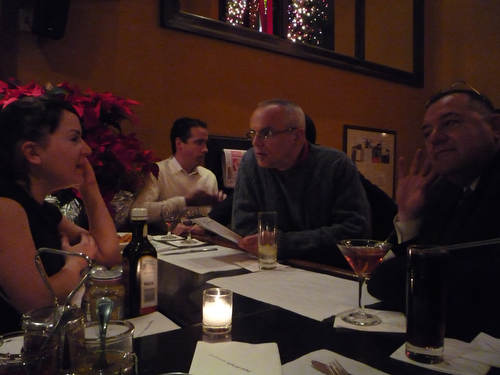 And shared some oysters: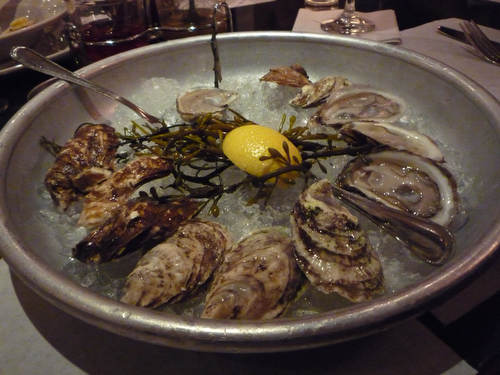 And Boo got the seafood risotto.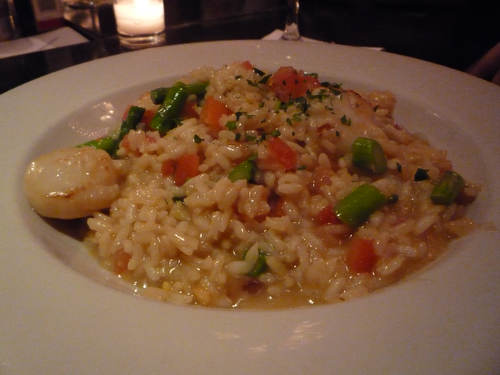 I didnít say the food was the best in the theater district, though itís perfectly fine. But itís a comfortable spot where you can get a good meal with nice service in a timely manner. And you might just see a celeb there, too.
Comments
Add Comments