Jump to navigation
A Nice Lamb Ragu at Finalmente in Sleepy Hollow
Small Bites fans will
also recognize this post on Finalmente,
a new trattoria in Sleepy Hollow. Kelli and I paid a visit to check it out for an upcoming story.
Itís a very good looking place.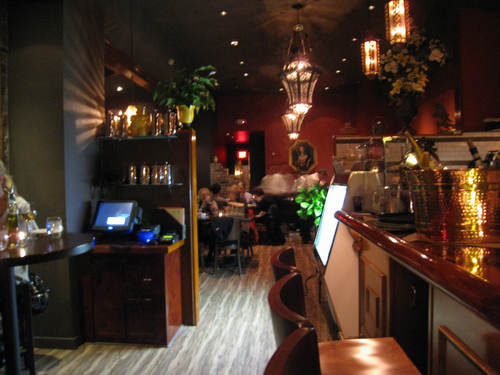 Sultry and romantic. The food was pretty good. Not knock-you-down-crying, but itíll do in a pinch. This pasta was overdone, unfortunately: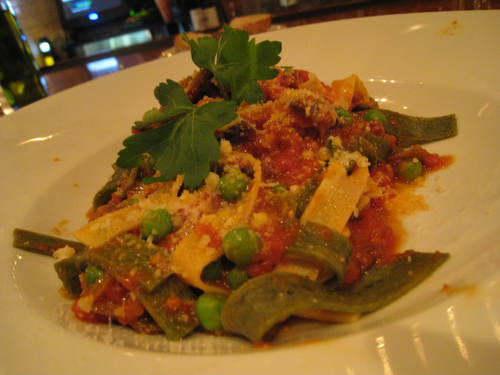 But the lamb ragu was fantastic: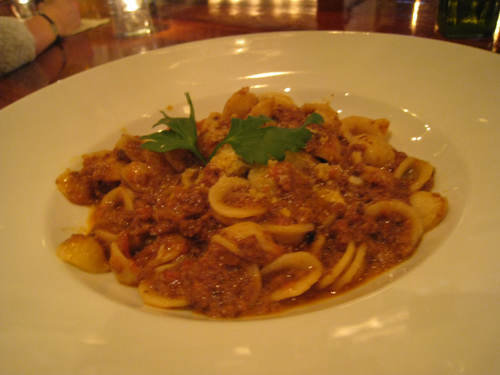 If The Cookery is packed and youíre dying for some good Italiain in a comfortable setting, Iíd give it a shot... just donít have your hopes too high. We enjoyed our wine at the bar, too.


Comments
Add Comments