Jump to navigation
Orange Cornmeal Cake
A recipe from the forthcoming Everyday Food cookbook (I received an advance review copy). The first time I made the cake, the texture was all wrong: it had little crunchies all inside; I had used medium grind cornmeal. It was also a little flat, because I had a 9-inch cake pan and the recipe called for an 8-inch. The second time I made it, I used fine ground cornmeal, and added a little more baking powder for extra lift. Itís a lovely dessert that uses olive oil instead of butter. I also like it because not too sweet. I served it at my book club with mascarpone swirled with fig jam.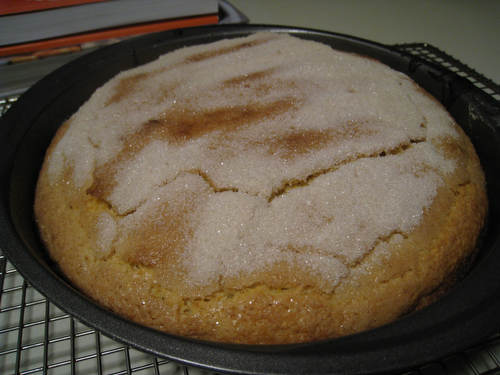 1/2 cup olive oil, plus more for pan
1 1/4 cups all-purpose flour
1/2 cup cornmeal, fine ground
2 teaspoons baking powder
1 teaspoon salt
Finely grated zest of 1 orange
2 large eggs
1 cup sugar, plus 1/3 cup for topping
1/2 cup dry white wine (or orange juice)
Orange segments

Preheat oven to 375. Brush bottom and sides of an 8-inch round cake pan with oil; line bottom with a round of waxed or parchment paper, and brush paper with oil.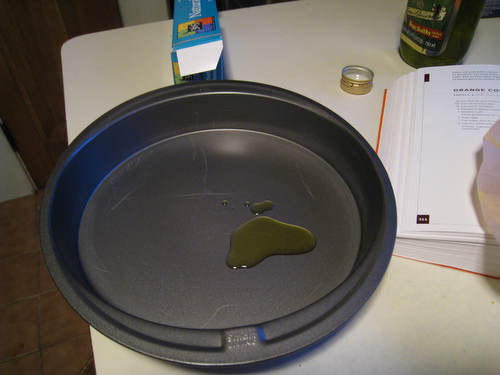 Whisk together flour, cornmeal, baking powder, salt and orange zest. In another bowl, whisk together oil, eggs, 1 cup sugar and the wine until smooth. Add flour mixture and whisk gently to combine.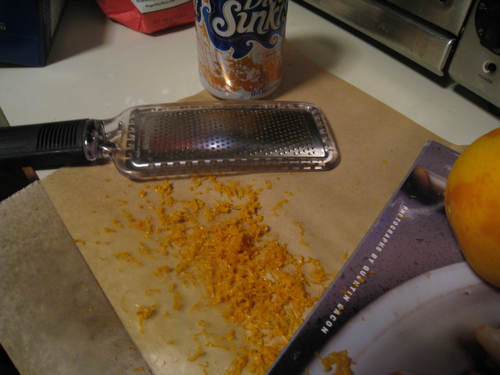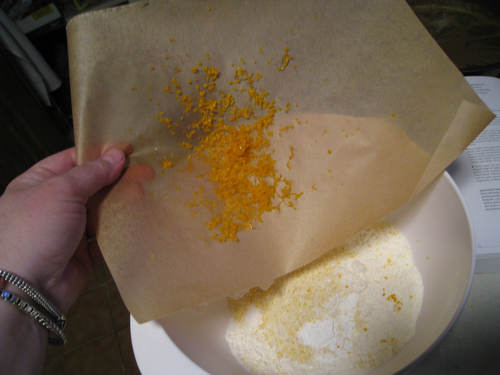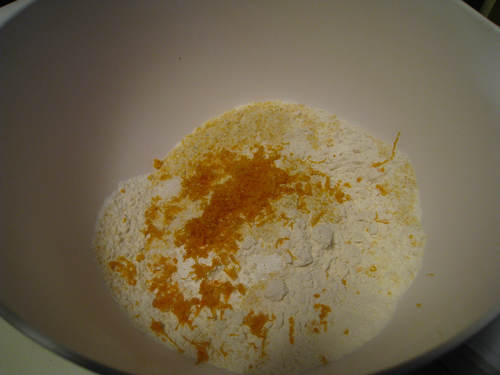 Pour batter into prepared pan. Sprinkle evenly with remaining 1/3 cup sugar (the layer of sugar will be thick). Bake until cake begins to pull away from the sides of the pan and a cake tester inserted into the cneter comes out clean, 35 to 40 minutes.

Cool in pan 20 minutes. Run a knife around edge of cake; gently invert cake onto a plate and remove parchment. Reinvert cake onto a rack to cool completely. Serve with orange segments, if desired.
Comments
Add Comments