Jump to navigation
Sour Cherry Pie on Sour Cherry Farm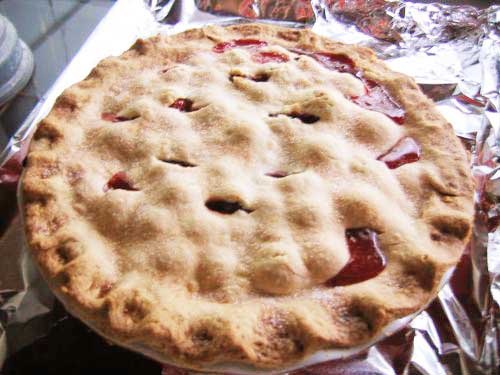 The first pie of the season was a collaborative effort. Liz and Greg made the crust, then Liz skipped out to the nail salon while Greg pitted the cherries.
We made it Saturday. First we went to the Hastings Farmers Market. I had an appointment Thursday and so couldnít make it to the Nyack one.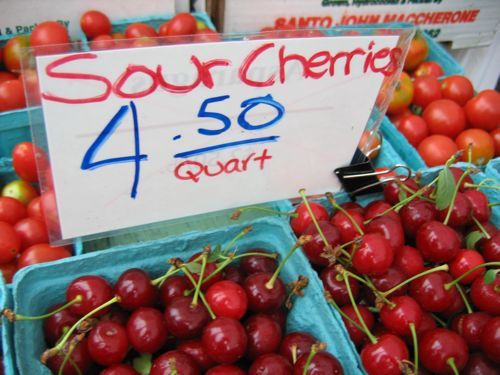 We bought two quarts.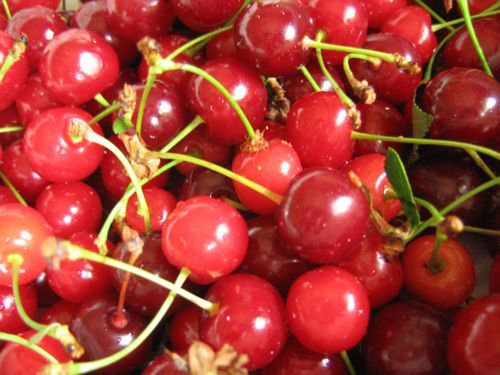 We used the same recipe for pie crust we posted earlier this month, but this time we used the food processor.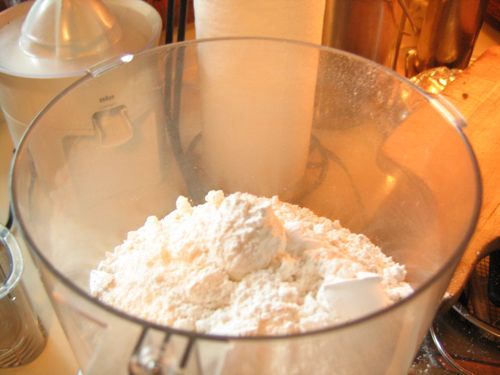 Now this is the way I like making pie. I went to get a mani-pedi and Greg pitted the cherries.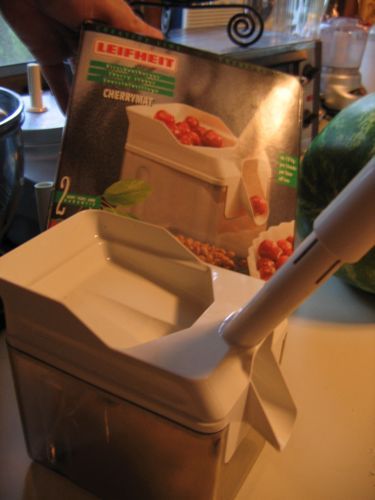 We got this pitter on sale at Williams-Sonoma years ago, and it has served us well every season. Though itís fast, itís not as easy as the package makes it look. You have to have all your berries lined up one at a time.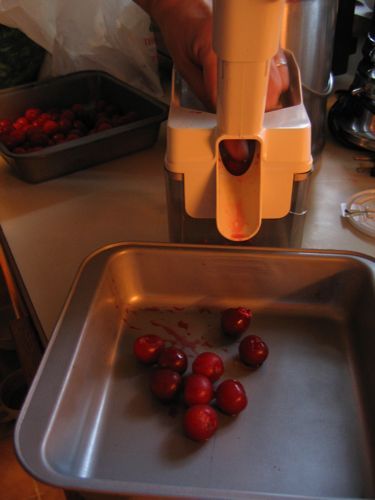 Then you press the pitting mechanism, and it spits the cherry out into your bowl.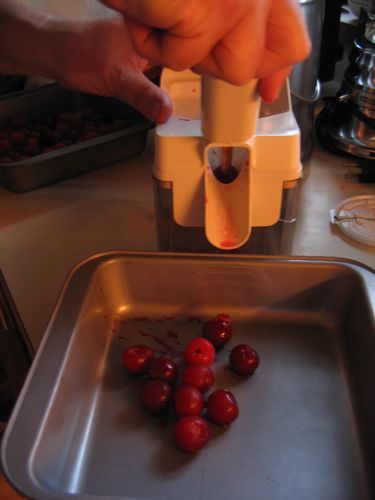 It took about half an hour.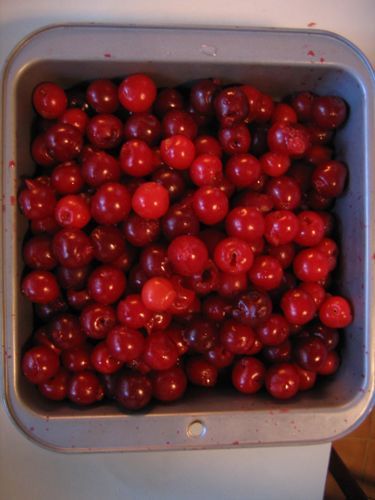 We had the pie after a delicious dinner of chicken, grilled vegetables, watermelon and tomato salad and Sour Cherry Farm lettuce.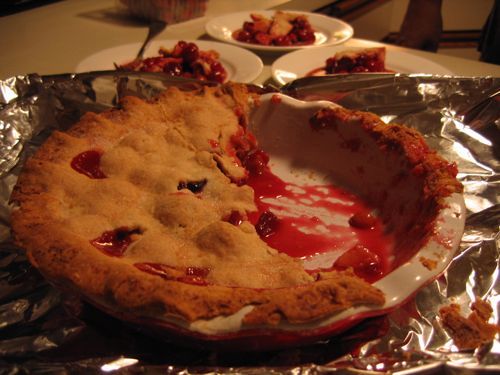 Sour Cherry Pie

1 recipe pie dough, cut by hand or in the food processor
4 cups sour cherries
1 cup sugar
1/3 cup flour
1 teaspoon almond extract
1 tablespoon butter, optional
1 egg, beaten and mixed with a splash of water, optional

Make the pie crust. Line a 9-inch pie pan with it.
Preheat oven to 400 degrees.
Combine cherries, sugar, flour and almond extract in a bowl. Dot with butter, if you like.
Cover with a top crust and seal edges. Cut slits in the center to allow steam to escape. Brush it with the egg-water mixture, if you like.
Bake for 45 minutes to 1 hour, until pie filling is bubbling and crust is brown.
Yield: 1 pie.
Adapted from Southern Living Magazine, June 1974.
Comments
wrote:
wrote:
wrote:
wrote:
wrote:
wrote:
wrote:
wrote:
wrote:
wrote:
url wrote:
Add Comments