Jump to navigation
Recipe: Michael Symonís Lamb Sausage
Good on its own, but even better as part of
Scallops with Lamb Sausage and Beans.
Both recipes are from
Michael Symon's Live to Cook
book.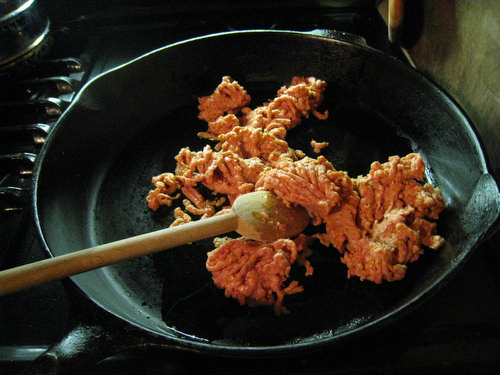 1 garlic clove
1/4 cup minced shallot
1/2 tablespoon olive oil
1 1/2 pounds lamb shoulder, cubed
1/2 pound pork fatback, cubed
2 teaspoons smoked sweet paprika
1/2 tablespoon cayenne pepper
3/4 teaspoon cumin seeds, toasted and ground
1 teaspoon ancho chili powder
1 tablespoon kosher salt
1/2 teaspoon sugar
4 feet of hog casings (optional), soaked in water for at least 30 minutes and then flushed with water

Sweat the garlic and the shallot over medium heat in a saute pan with the olive oil until translucent, about 2 minutes. Remove from heat and cool completely.

Remove the cubed meat and fatback from the refrigerator and combine it in a large bowl with the shallot mixture, paprika, cayenned pepper, cumin, chili powder, salt and sugar.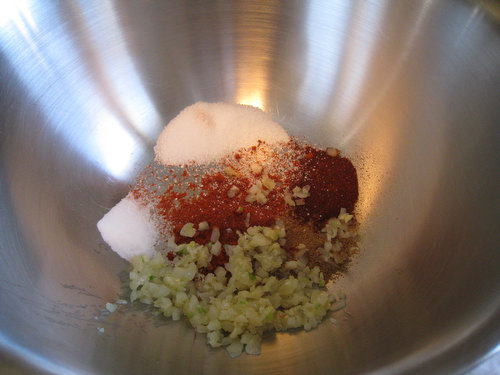 Toss well to combine. Cover the mixture and refrigerate for 24 hours.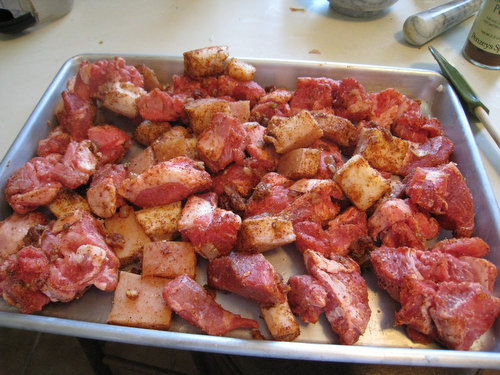 About 30 minutes before grinding, place all the equipment in the freezer to get it cold.

Grind the sausage mixture twice through a medium die or small die and return it to the refrigerator to cool for 30 minutes.

Using the paddle attachment of the mixer, mix the sausage on medium speed for 45 to 60 seconds to bring everything together.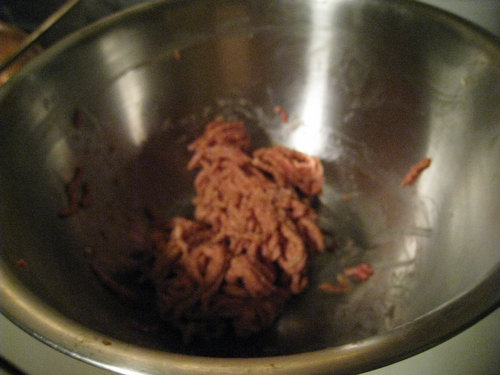 At this point you have three options. You can stuff it into casings, form it into patties or crumble it. The sausage will keep up to 1 week in the refrigerator or up to 1 month in the freezer. Cook to an internal temperature of 150 degrees before serving.
Comments
Add Comments